How to Write eCommerce Product Description that Sell (Ultimate Guide)
A well-written product description can convince your target audience and convert them into loyal advisors eventually.
On the other hand, a bad Product description may hamper your user experience and you gradually lose your potential customers.
One e-commerce study found that 20% of purchase failures are potentially a result of poor presentation or unclear product descriptions.
This article shows you how to write a good product description to generate more sales.
What a Good Product Description Should Include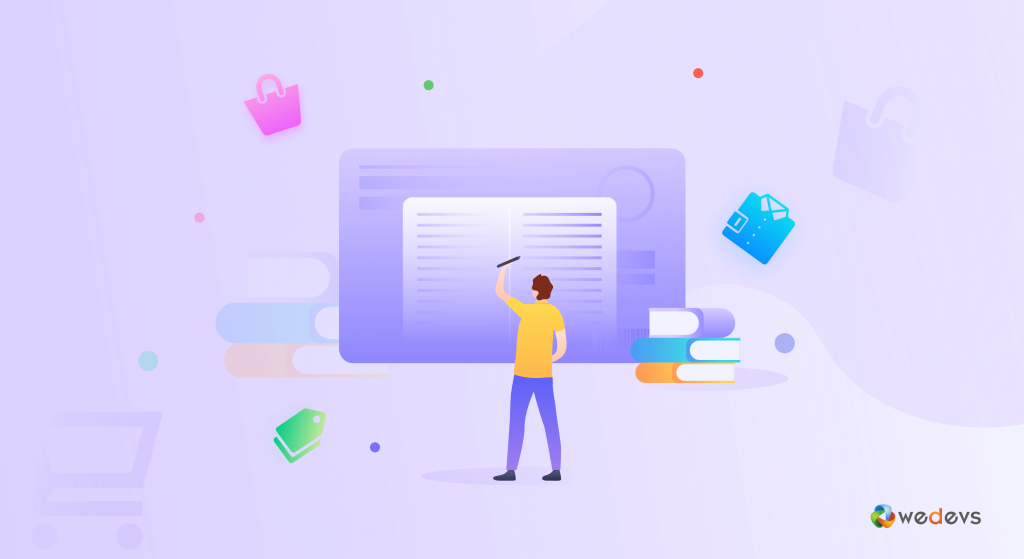 A product description is the best way to educate your audience about the usage of the products and convert them into loyal customers.
Therefore, you must arrange your product description in an appealing way to make the readers crave the product immediately.
As a product reviewer, you should know how to write a great product review.
A well-written product review helps the readers to find out the actual usability of the product to make the users understand whether this product is the right choice to meet their needs or not.
You must have a clear picture of your audience and their demands before starting to write the product description.
Furthermore, it helps you to determine what to focus on, what to ignore, and how to represent your product to get more sales for your business.
Product descriptions vary for the different products as buying requirements and criteria are individual for each product.
Therefore, you have to define the factors based on what people make their decision on whether to buy a product or not.
So, a Creative Product Description Should Be Included
Easy and natural tone
Real usefulness
Possible limitation
Uniqueness
High-quality image from different angles
Videos (If possible)
And, Should Be Avoided
Unnecessary information
Confusing or contradictory statement
Complex sentences
The duty of a great product reviewer is not to write down all the features of the product, his main responsibility is to bring out the uniqueness of the product and focus on that specialty product is actually made for.
You have to understand the product's usage and reasons to buy it.
Like, people who want to buy a frying pan usually have a query on the flexibility of cooking, cleaning process, comfort to use, cooking time, etc.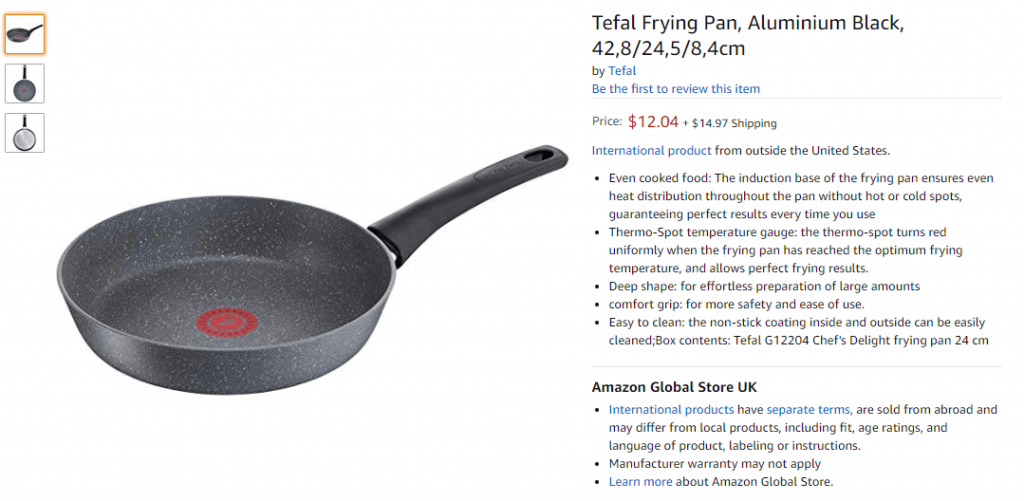 So, while writing a product description on a Frying pan you must convey the related information to the readers that they can make the right decision regarding buy it or not.
Hence, your writing should be influential for your target customer converting them into advisor.
9 Examples of Good Product Description
Let's see some good examples of eCommerce product description writing and find out the reasons that make them great.
Amazon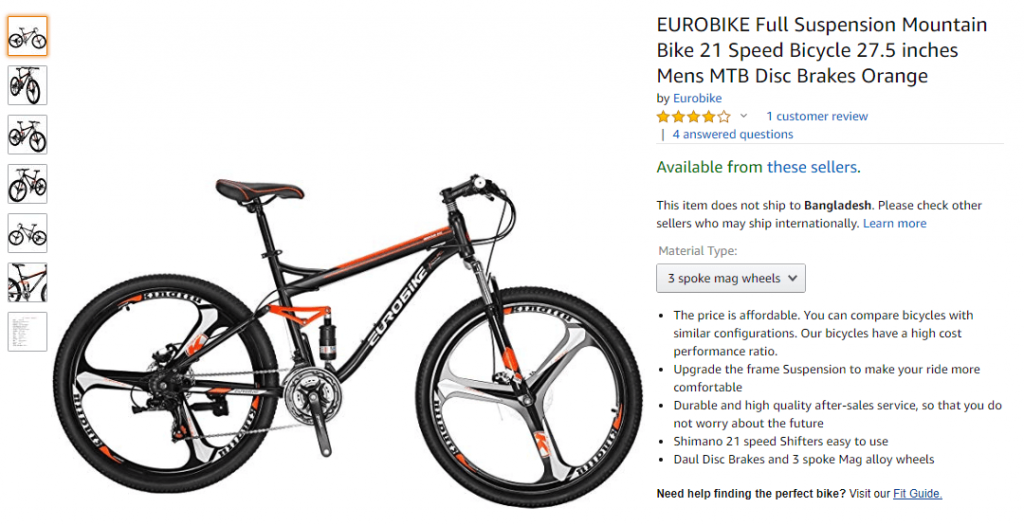 A reader can easily identify the features and usability of the product from this description written by Amazon. Images of different angles give a clear view of the product.
The language is easily understandable and the product name itself gives a short overview of the product.
Vitamix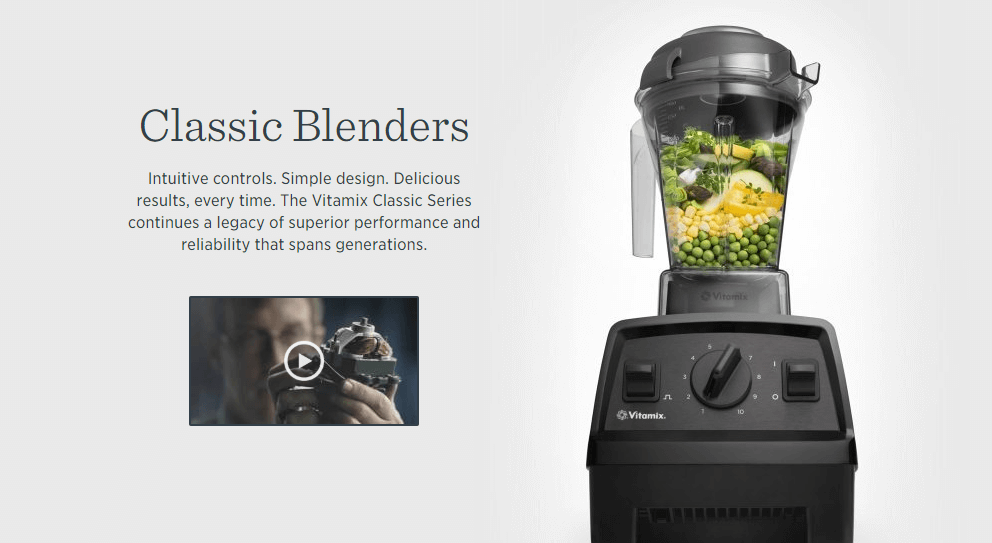 This website focuses on the product's benefit in the short description, which is helpful for the readers to choose their best fit. 
The brand tone and language is unique along with the presentation. They also use high-quality images and videos which is good to easily draw customers' attention.
Anorak Online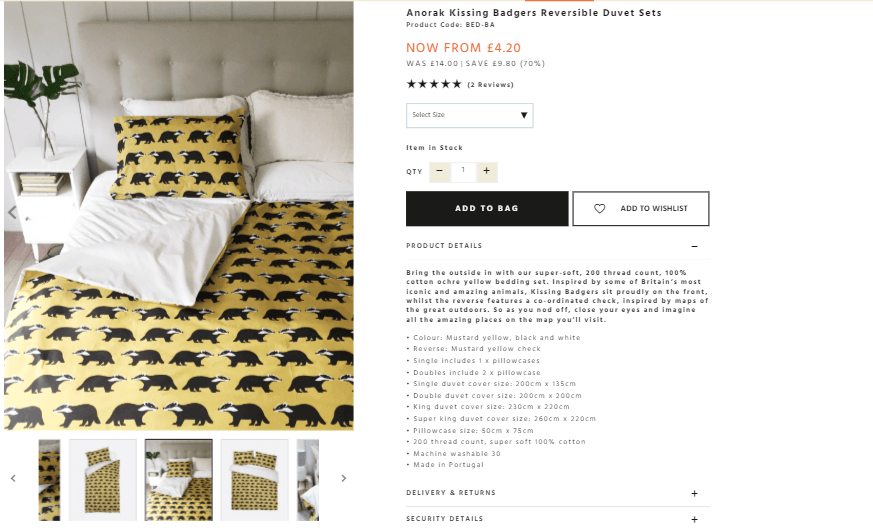 'Bring the outside in with our super-soft, 200 thread count, 100% cotton ochre yellow bedding set. Inspired by some of Britain's most iconic and amazing animals, Kissing Badgers sit proudly on the front, whilst the reverse features a co-ordinated check, inspired by maps of the great outdoors. So as you nod off, close your eyes and imagine all the amazing places on the map you'll visit.' Anorak Online
Here is the product representation uses high-quality pictures from different angles, the viewer can see each ins and outs of the product easily.
Readers can easily get an overview of the product due to its long listing of features and other details
The feature with elaborated benefits is good to draw customer attention.
It also optimized for the selected keywords that show a good SEO strategy.
Oransi
High-quality image representation from various angles and dimensions is a good methodology to represent the product.
Focusing on the benefits of features is good to hit the consumers' attraction.
The scalability for the striking information is easy due to presenting an effective but small piece of information.
A unique presentation is required to build an emotional attachment with the readers.
The contents are optimized with a selected keyword or phrase to reach the targeted audience easily.
Bush Smarts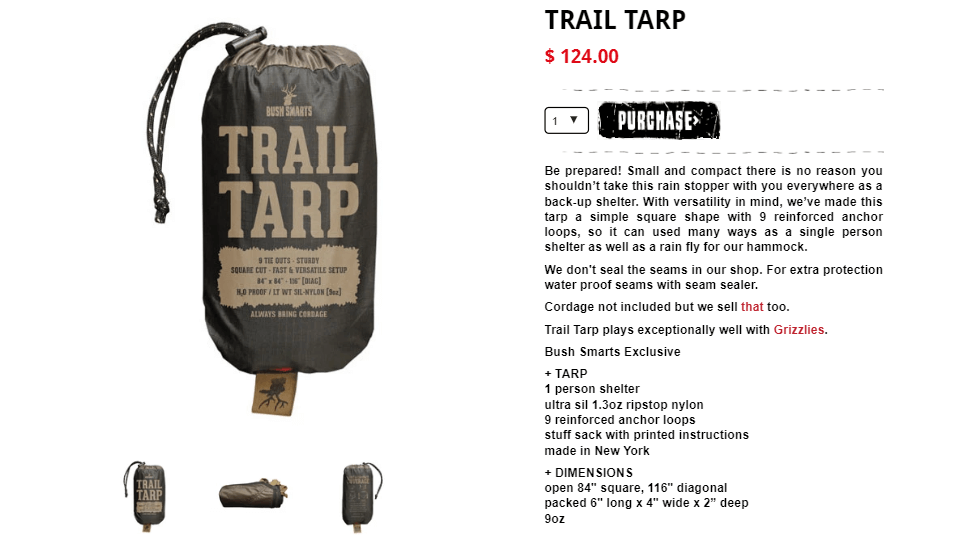 Be prepared! Small and compact there is no reason you shouldn't take this rain stopper with you everywhere as a back-up shelter. With versatility in mind, we've made this tarp a simple square shape with 9 reinforced anchor loops, so it can used many ways as a single person shelter as well as a rain fly for our hammock. Bush Smarts
The introductory part is providing an easy view to identifying the product features and their benefits.
The writing style and delivery speech are very magnetic.
Good quality images from various dimensions make it effective to catch customer attraction.
The use of a few amplifying and influential words makes the description more engaging.
Optimization for a selected keyword gives an additional advantage in search engine ranking.
Pottery Barn
Clear faceted crystals hang from smooth bronze-finished bands in our Gemma Chandelier, giving a contemporary look to a classic design. Place it over a dining table, in an entryway or bedroom for lighting that sparkles and adds drama.
1. Made of iron and clear glass
2. Features a hand stained antique bronze finish
3. Imported
4. Ideal ceiling height for chandelier is 8′ or 10′
5. Hardwire; professional installation recommended
They have their iconic style of writing and representation to give a quick overview to their consumers.
The features along with their benefits are really engaging and attractive.
The information is more focused on facts that can touch the emotions of a person.
A different angle of pictures gives a complete view of the products that are helpful for making the decision.
Bangsshoes
This presentation contains so many useful resources that show the readers not only the features and advantages of the product but also the public reaction, size, shipping and return policy in a single frame.
The benefits are more highlighted for the features, which is important to influence the buying process.
The contents also have complete keyword-based optimization that is essential for good SERPs ranking.
Sausage Maker
This creative product description is a perfect blend for both types of readers: who search for a detailed description and who love to get a quick view.
In the first part, they represent their products' uniqueness and advanced usages.
In the next part, they show the features in a list that is easily readable.
Custom Biogenic
They point out the features and specifications of the product individually.
At first, they give a complete overview of the product and then list down the features that are easily scannable for readers.
They have described a wide range of features and characteristics of the product that will help the reader to understand the product.
So, from these top Product Descriptions, we get an idea of how to write a great product review.
Strategies to Create a Purchase Intent Product Description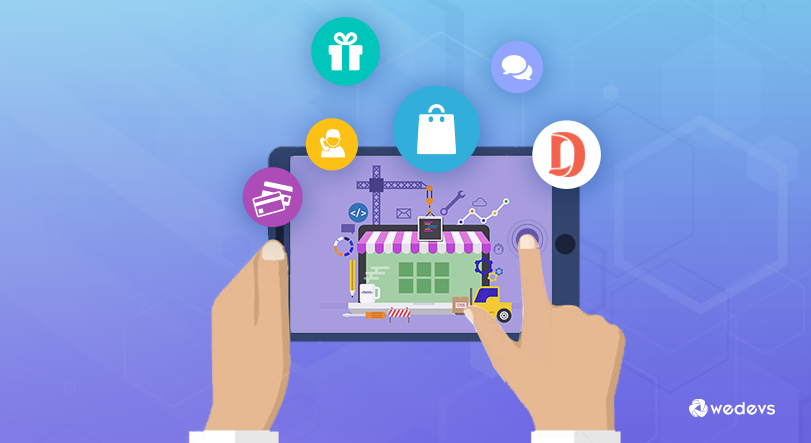 Create Your Buyer Persona
Before writing the product description you must have the knowledge for whom you are writing and what's their motive to buy it.
Establish one or more imaginary character for your products by analyzing previous sales history, competitors site, present market status, your business goal, etc.
It's very important to create a buyer persona for your product as it will educate you to understand your customer's requirements, their behavior, geographical status, demand from your products, how they react with similar products, substitute products and more.
To spread your eCommerce business globally you have to follow a concrete and powerful strategy.
It will ultimately help you to set up your marketing strategy to reach your company goals.
Focus on Product Features and Benefits
You have to understand the product features, advantages, and possible limitations to give a clear picture to your readers.
The best way to understand a product is to use it. If that is not possible, interview your real users or collect feedback from them.
A complete research will help you to establish a statistic for your selected product and bring out its uniqueness and specialty that increases the buying appeal of the product.
People do not buy the product for its unique features, they buy for the unique advantages the products will provide for them.

Therefore, the perfect way of writing the description is focusing on the product unique features and the outstanding benefits that people will get from those features.
Use Your Unique Brand Tone and Style
A brand is a voice and a product is a souvenir.

Lisa Gansky
Product is the identity of your brand. So, presenting your product influences the business brand.
Unique content tone and style helps you to create a brand image for your product. Lucrative presentation makes the product more engaging to the audience. It influences the buying process.
If you are able to create a unique brand tone and style, your product will get individual recognition wherever it goes.
Your language should be familiar and natural to your targeted audience. Keep it simple and easily understandable for them.
Ensure Easy Scalability of Product Description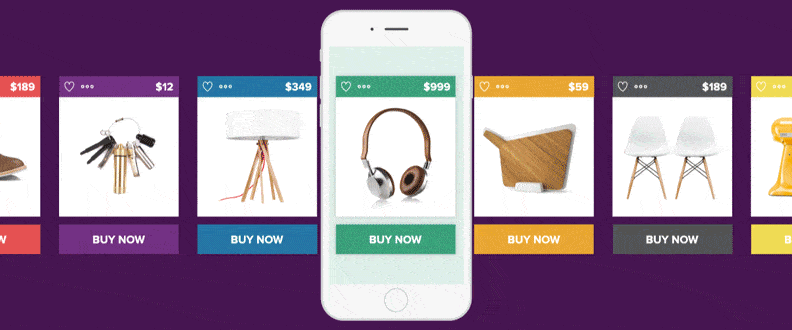 People do not read the website thoroughly. During a reading, they pick some words through a quick scan and make an image in mind, which decide the thorough reading.
Therefore, the writer should create the description in a way that may catch the attention of the readers.
Keep the product name focused and bold, give bullet points of the features, list down the advantages and limitations help the readers to take a quick decision.
You can increase the scannability with bullet points. A list or bullet point helps the readers to get a quick overview of the product. 
Readers are always in a hurry, you may get only a few seconds to impress them with the product review. So, make the product description easy readable and understanding.
Establish Emotional Attachment
A good reviewer always intends to establish an emotional bridge with the readers. Readers also love to read the story rather than plain text.
You must have the knowledge of how to write a product description that sells.
You can arrange the product description to give them all the information consequently.
The best stories are not your own, but those of your customers and your fans.
Use your product description to tell your readers the features of the products, the buyers' requirements, and how the product will help them.
If you can build an effective story to attach your readers emotionally to your products they will be automatically injected into the sales funnel.
Proven Strategies to Increase Sales in 2020
Use Original & High-quality Media Files
People get bored with the text very quickly. To make the content more attractive you must add a high-quality image to visualize the view of the product.
It states that 63% of consumers believe product images are more important than a product description.
Therefore, you must add images to describe your products. It's better to give images from different angles to give a 3D view of the product.
Based on the product type you can also use videos for educating your readers from unpacking the product to using it in real life.
A product video can easily demonstrate the features and benefits of the products.
Videos now appear in 70% of the top 100 search result listings. So, it's also important to add product videos for improving the visibility of your product on search engines.
Use Influential and Care Words
According to David Ogilvy, some specific influential words can increase the appeal and effectiveness of your creative product descriptions.
The 10 most influential words include the following:
Suddenly
Now
Announcing
Introducing
Amazing
Sensational
Revolutionary
Miracle
Magic
Quick
Jon Morrow has a list of power words that can increase the sale of any product.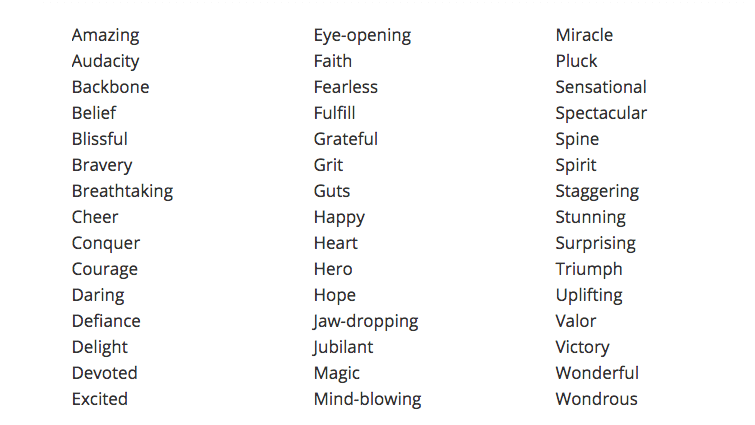 Optimize for Search Engine (SEO)
Your all effort goes in vain if it can't reach your target audience. Along with finding the targeted audience, you must find out the target keywords you want to rank for. 
The product description should be optimized with those specific keywords to grab more consumers for the product.
With the higher ranking on SERP, the possibility of getting clients is also going up.
As the main motive of the product description is to attract consumers and make them permanent customers, you need to appear on the first page of Google for a higher ranking.
Why Product Description is Vital for Selling?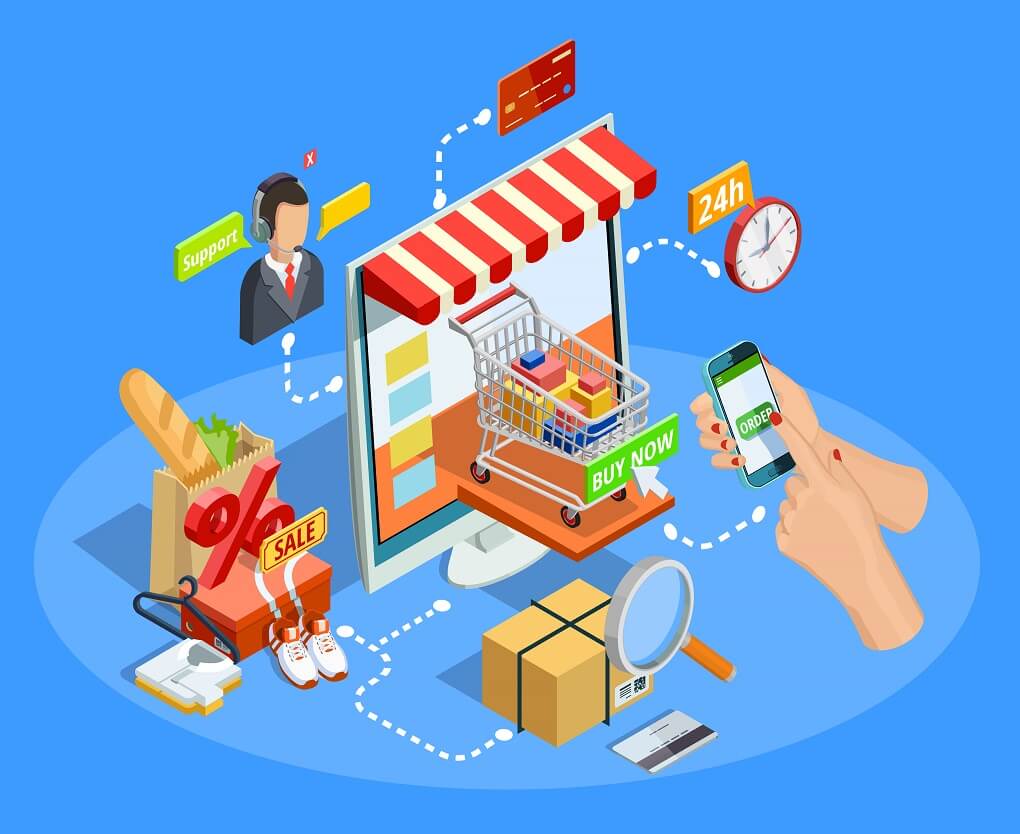 Product description means representing the most vital information about any product, which can be overwhelming to the user.
Almost 55% of the web surfer spends around 15 seconds on average for each website. At that time, around 62% of people scan the website thoroughly for the attractiveness of the design. All of them leave the site within a few seconds if the website is not attractive. Only 38% spend 15 seconds completely for each site.
The first visual part can give your website more traffic who will stay at your site. Product description and pictures play a vital role here.
Therefore, the product description must have good scan ability, top user benefits for the available feature, high-quality image, attachment with the readers, some influential or amplifier words, and a unique writing tone.
A great piece of product description has a vital role to convert a stranger to the advisor of your product.
Your product description can stick a reader on your site and then convince him to buy the product.
In this way, you can bring a visitor to your sales funnel and make him a loyal customer of your product. The description should contain the keyword following various on-page optimization guidelines.
This will help to bring the product to the top of the SERPs. It will help to get more visitors.
Try to avoid unnecessary information that may confuse a customer or has no impact on customers' demand. Y
Your writing length will depend on the product type. Use selective words to describe the product's usefulness that is easy to understand the product.
Final Thoughts
The rules and steps are not concrete for all the products, it may differ based on product type, price, and consumers' nature. Usually, it's better to keep the product description concise and to the point.
Highlight the unique features and their benefits to use it.
Moreover, you can include influential words in your description to make it more powerful. Always focus on your potential consumer's requirements and the way to impress them.
Last but not least be choosy to select related media files to describe your product in a visual way.