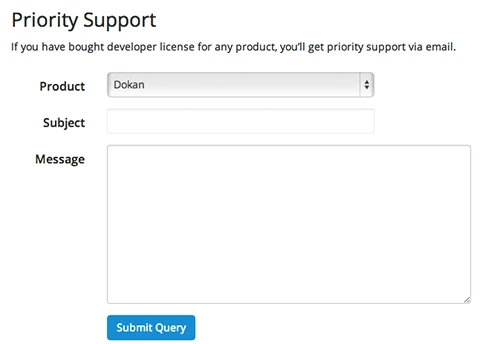 Priority Support for Developers and unlimited license holders
From now on we are providing "Priority Support" to our Developers and Unlimited license holder customers. You can see this form ONLY if you bought any developer license and will show related products on drop-down option.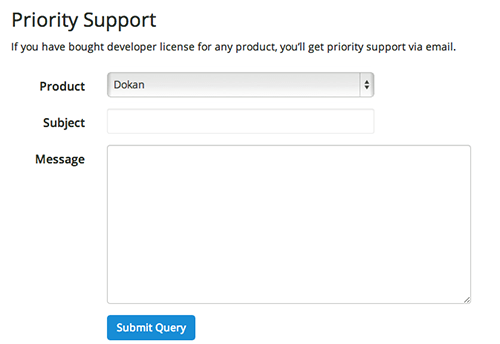 Also, good news is we added 2 more dedicated customer support and WordPress guru on our board who will assist our customers on their level best.
Our Priority Support Hours: MON – SAT (10:00 A.M – 11:00 PM) GMT +6 .
And, regular support via support forum been unchanged.
Thank you.