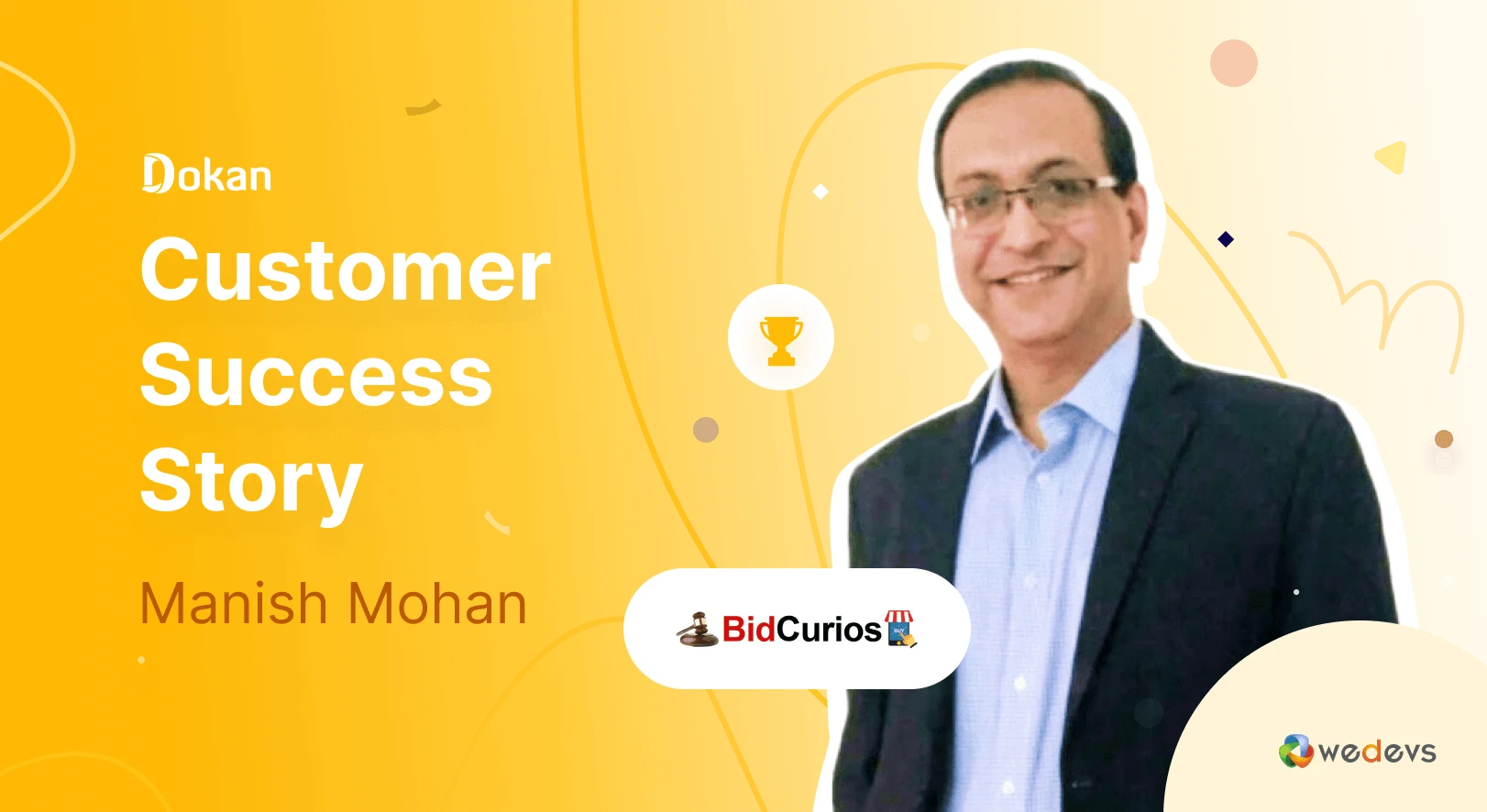 A Marketplace Success Story: The Incredible Journey of Manish Mohan With Dokan Multivendor
Many of us have a special feeling for keepsakes and antiques in our hearts. Collecting exotic stamps, vintage books, or a piece of rusted fountain pen and ink-pot can burst our hearts with joy. Yes, some people just love to collect rare things.
Manish Mohan is such a person who calls himself a Philatelist. For many years he has been collecting mail stamps. It's always been his hobby. Though he was working in the corporate world, Manish wanted to do something more, something extraordinary.
Today, we are going to explore a marketplace success story of Manish Mohan and his dream venture BidCurios. BidCurios is a multi-vendor marketplace dedicated to collectibles and antiques. How did Manish start it with Dokan?
You are about to find out. Keep reading.
Manish Mohan- a Valued Dokan Customer
Manish Mohan is an entrepreneur from India. Before starting BidCurios, he was doing a corporate job.
We had the privilege to get an interview with Manish a few months ago, it comprises the following topics –
How Manish conceived the idea of his entrepreneurship
What was his goal for a multi-vendor marketplace
How did he find Dokan
How Dokan help him to build his dream marketplace, etc.
You can check out the interview below. However, in this Dokan Success story, we'll explain more.
Marketplace Success Story of Manish Mohan- How Did He Start the Journey
After many years of corporate experiences, Manish thought of taking a break. Start something on his own. It was earlier in 2020 when the Covid-19 pandemic just began.
We've already mentioned that he was a Philatelist. Building a community of like-minded people was his primary idea. As collecting stamps need dedication, they are not always available and for free. You need to spend time and money on it.
Therefore, Manish thought, why not build a place where interested people can easily purchase stamps and sell them to other interested people?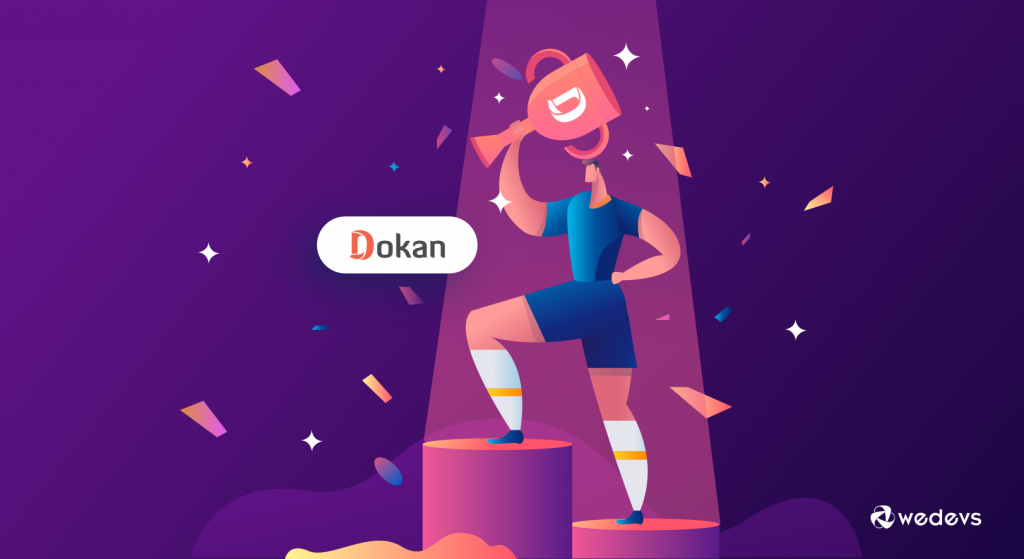 Then, this basic idea expanded. Manish Mohan started dreaming of a marketplace of collectibles. A place where anyone can sell the antique or memorabilia in his/her collection. It could be a signed T-shirt by Amitabh Bacchan, or a vintage gramophone record.
According to Manish, it is hard to buy or sell collectibles in India. It is always hard to find collectibles from a train of different categories in common marketplaces like Amazon or eBay.
Hence, there was a possibility for his multi-vendor marketplace that would be focusing his specific niche.
A Look at The World of BidCurios- A Marketplace for Collectibles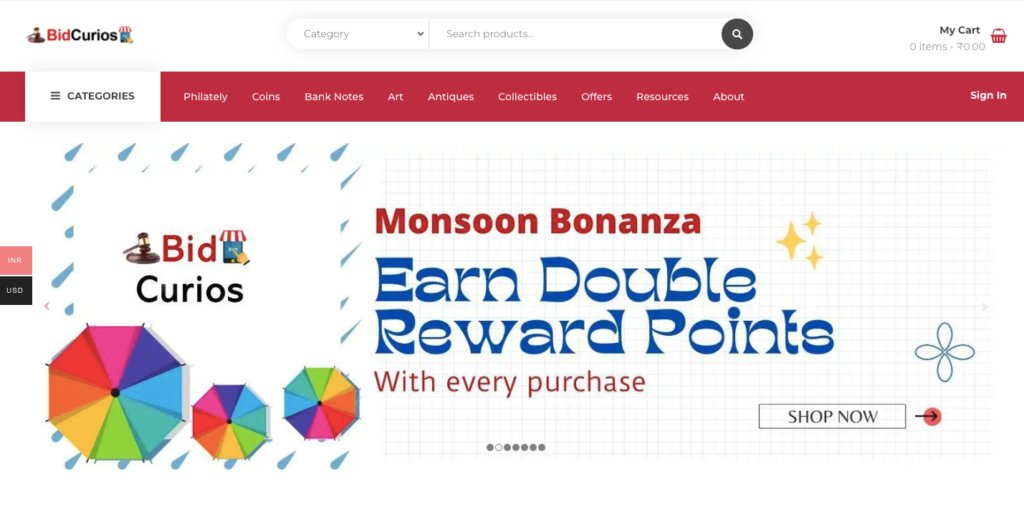 BidCurios is a multi-vendor marketplace. It is designed to help collectors to purchase the items like stamps, coins, souvenirs, and vintage collections. If you are a seller of collectibles, you can start your online shop in BidCurios and start selling.
However, BidCurios doesn't buy stamps or coins rather it paved the way for sellers and collectors to do business through the platform. With every transaction, BidCurios only get a commission that should have settled down earlier.
Some of the popular categories of collectibles that you can look for in this marketplace are –
Philately
Coins
Bank Notes
Art Items
Antiques
Memorabilia
For memorabilia, you can purchase unique items like Match Box Labels, Exclusive Bollywood items like signed photographs, classic books or comix, magazine issues, vintage papers, vinyl records, etc.
Why Manish Choose Dokan to Create BidCurios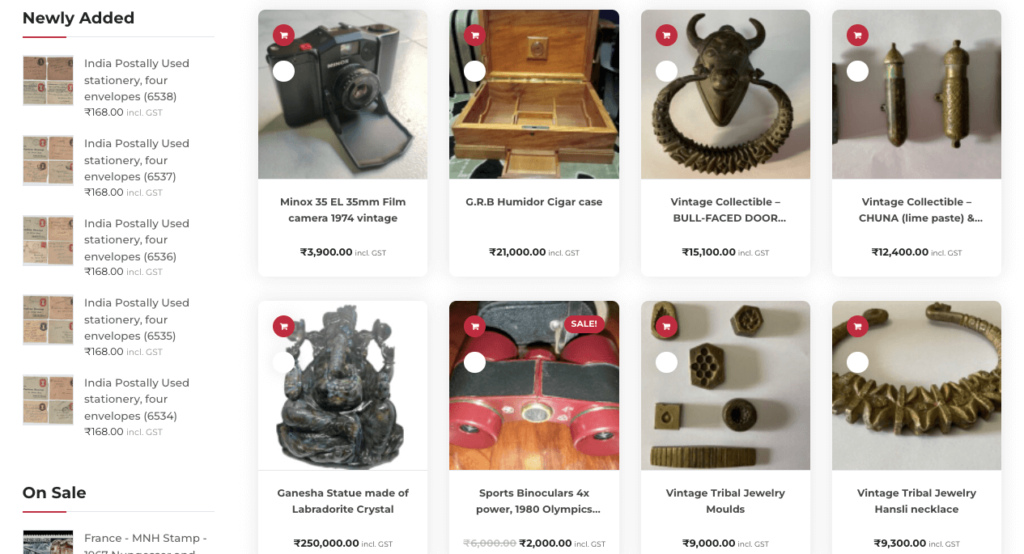 When asked why he deemed Dokan as the right solution for BidCurios, Manish couldn't point out the particular reason instantly. Then, gradually he revealed that Dokan is comparably feature-rich to other available multi-vendor marketplace builders. Moreover, Dokan is very easy to use.
Dokan seemed to fit and have all the ingredients that I was looking for.

Manish Mohan, BidCurios
You may wonder whether he evaluates other products similar to Dokan. Yes, Manish did try out a handful, and Dokan was one of them. At first, he started with the free version. Then he went for the pro version.
What does he think are the most exciting features? They are –
Dokan allows vendors to add their products and customize their stores at ease.
Product inquiry feature in the pro version. It allows customers to ask questions and inquiries about a product and get the right information as soon as possible.
Therefore, Manish believes the pricing of Dokan is pretty much affordable compared to the user experience and benefits.
He added one remarkable thing, Dokan is ever-evolving, and it never stops updating and bringing in new features to make BidCurious a better marketplace.
Is Dokan Recommendable to Entrepreneurs
Absolutely. It's easy to use. There's nothing complicated about it.

Manish Mohan
We have asked this question, and Manish didn't hesitate for a moment to answer. He talks highly about Dokan and believes it is highly recommended and helps any aspiring entrepreneurs to start their multi-vendor marketplace.
So, in this Marketplace success story of BidCurios, Dokan plays the quintessential role.
Marketplace Success Story of BidCurious- How Is It Doing Right Now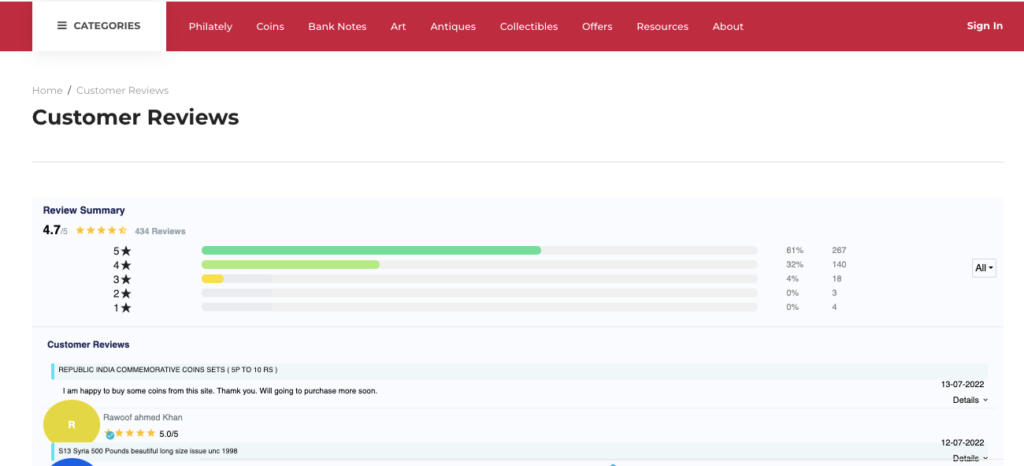 Using Dokan, Manish turns his store into a fully functioning multi-vendor business website within 15 days. His claim to ease of use sound very real to the core in this regard. As a Dokan user, he requires no technical knowledge.
Manish was able to build a community of those with similar interests in niche products such as stamps, coins, notes, postcards, matchboxes, Vinyl records, art, antiques, and other collectibles. It was his goal when he begin the journey, and it seems he's made himself quite a successful entrepreneur.
Currently, BidCurios has more than 100 active sellers with over 50,000+ products listed on his site under 150+ sub-categories. Manish Mohan is on his way to an 8-figure GMV sales target for next year.
Ready to Build Your Dream Marketplace with Dokan?
What do you think of this Dokan success story about Manish Mohan?
With a superb customer satisfaction rate, experienced 24/7 customer support, and immense technical expertise, Dokan multivendor is empowering more than 70000 marketplaces globally and counting.
Like Manish Mohan, you can also turn your dream into reality with Dokan. Maybe, you are a few steps away from your very own multivendor marketplace.
To learn how to do it, check out this blog on how to build an online marketplace with Dokan.
If You want to know more, don't forget to put your opinion or questions in the comments section.