Image Upload Error – Force SSL (HTTPS)
In Dokan plugin if you are getting any error during upload a product or banner image after enabling SSL in checkout page then no need to worry about that. You can easily solve this SSL issue in your site.
First of all you have to know that from where you can enable SSL for the checkout page. Please navigate to WooCommerce->Settings->Advanced. In this tab you will get this option- Force SSL (HTTPS) on the checkout pages. You have to enable the check box to enable SSL in checkout page as like as this screenshot below-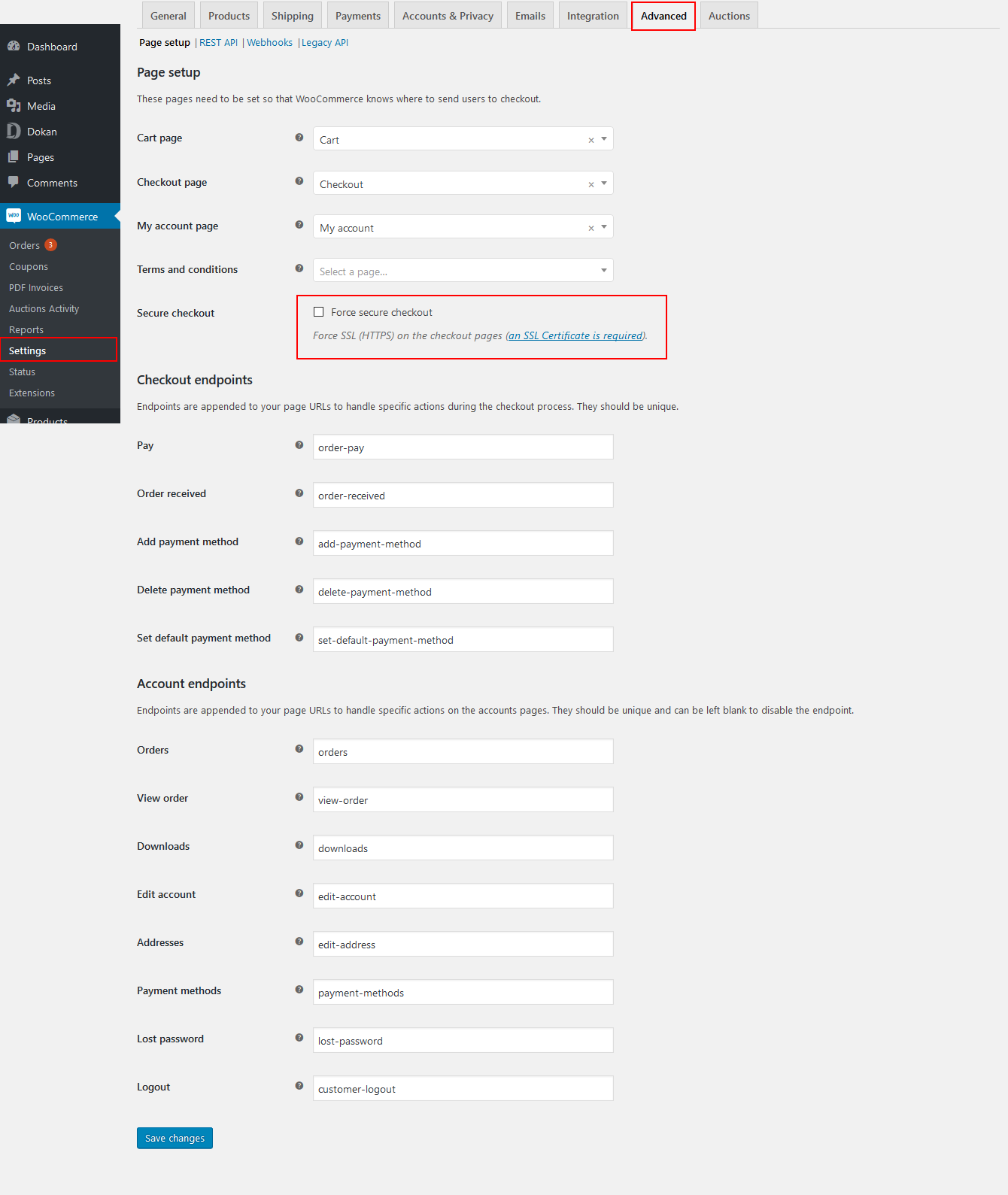 After enabling this option if you are not able to upload product or banner image as a seller then please follow those following steps-
1. If you have used SSL in your My-Account page then you have to enable SSL in your WP admin. You can read this documentation to enable SSL in WP admin.
2. You have to also enable SSL in Dokan dashbaord. You can install WordPress-HTTPS plugin to enable SSL in Dashboard page.
3. After Installing this plugin you have to enable "Secure Post" check box in Dokan dashboard page-
If you have followed above instruction correctly then you are done. Everything will work fine now.