Activating & Deactivating Dokan Modules
Newly Introduced 'Modules'
Previously known as extensions or add-ons, Dokan now has premium and free Modules in newly transformed packages that vastly improve the user experience. The Modules work the same way as the extensions did except that they are much easier to manage. You can now view and handle all your add-ons/extensions from a single page. You will also get live updates for all the modules from now directly from within the plugin. And also no more manual downloads and installation!
Premium Modules
Navigation
To access Modules, navigate to wp-admin->Dokan->Modules.
Previously, each extension had to be purchased separately and uploaded in zip files and then install. But now you can simply go to the in-built Modules page to find all the modules in your package.
Activating a module
To activate a module, simply turn on the toggle button present on the top right side of each integration. When you turn on a module, it will display that it's Activating, as shown below.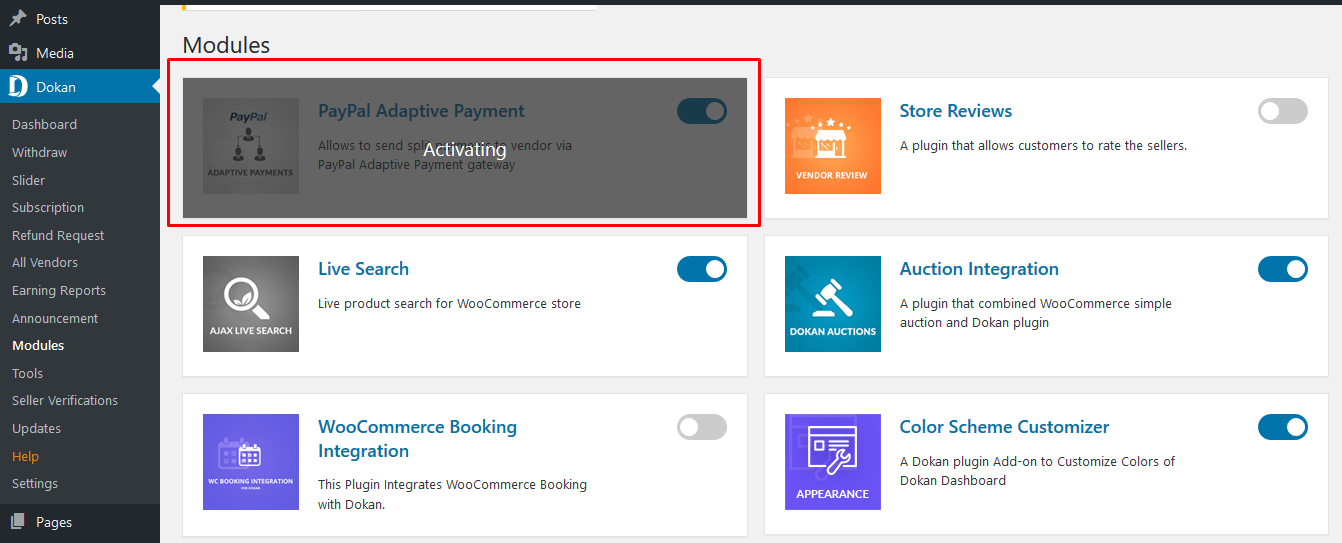 And that's all you have to do to install and activate a module.
Deactivating a module
Similarly, to stop using a previously active module, turn it off by simply clicking on the toggle button. When you turn it off, it will display that it's deactivating, as shown below.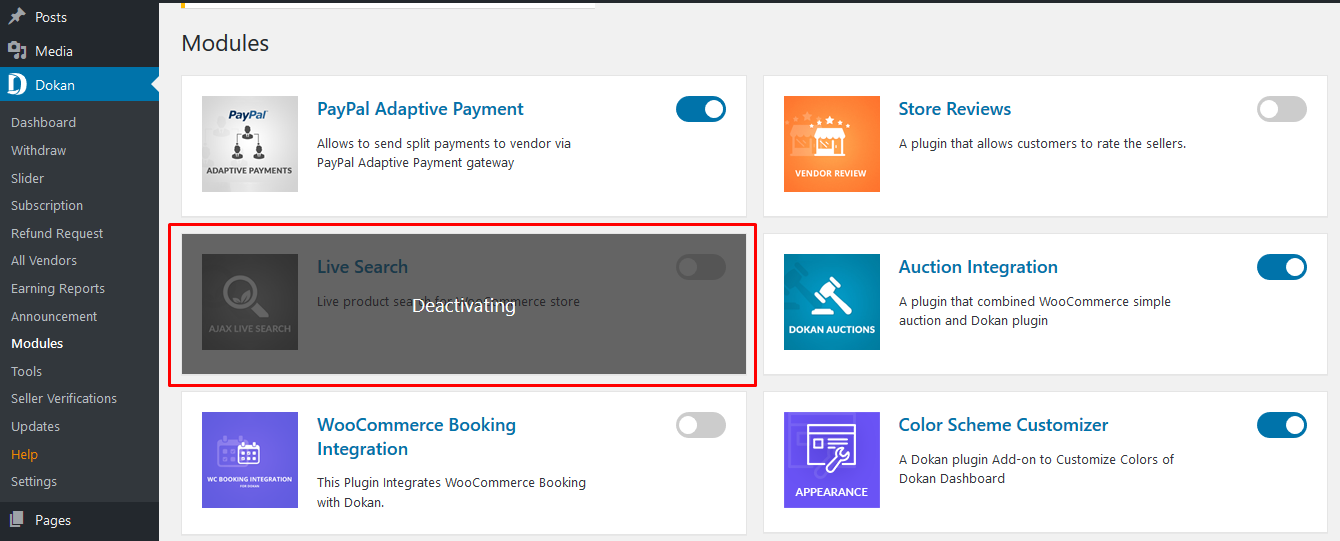 Free Modules
Navigation
To install the free modules, navigate to wp-admin->Plugins->Add New.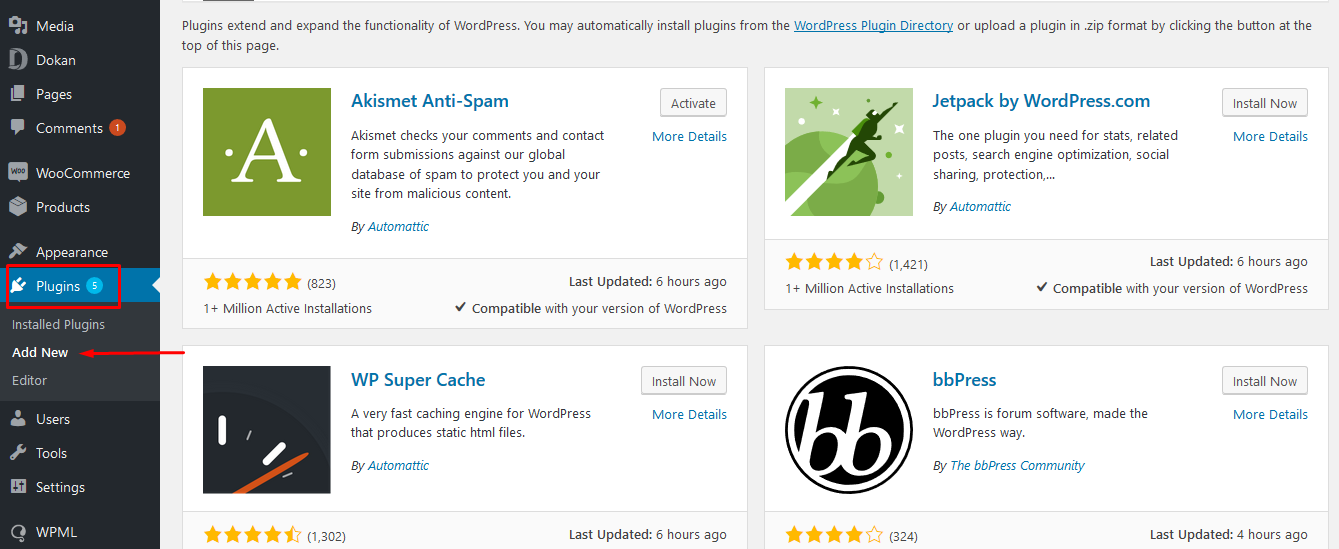 Installation
From here search for the free module you are looking for in the Search Plugins bar, as shown below.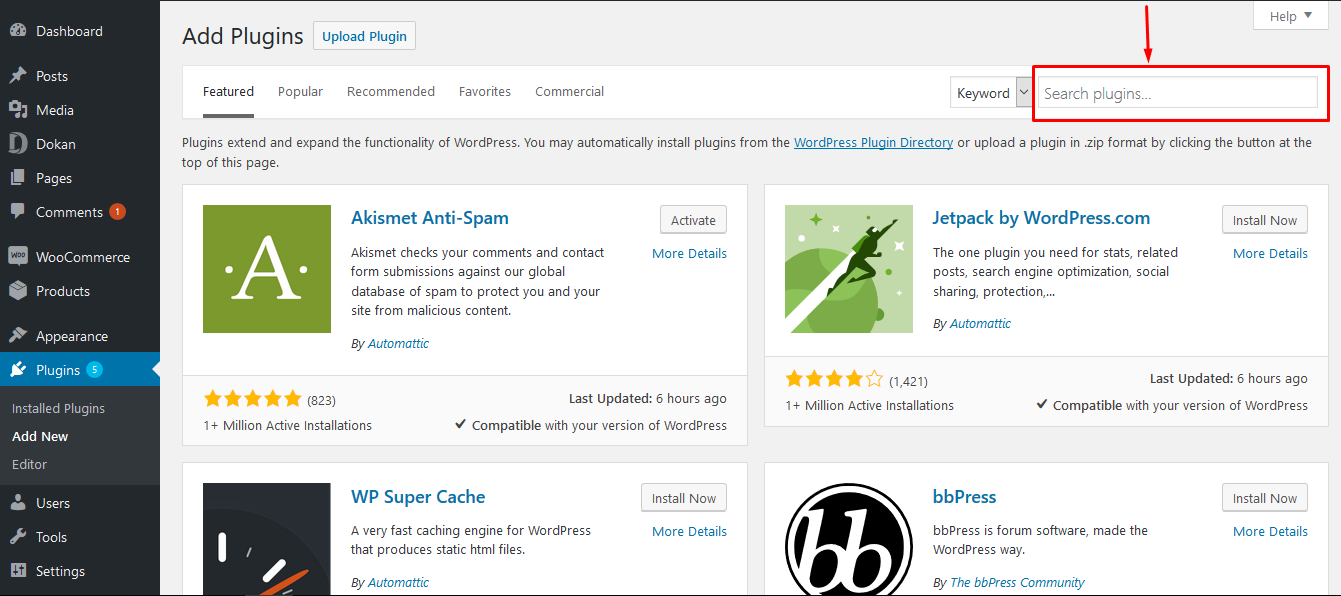 Now click on Install Now.
It only takes a few seconds to install!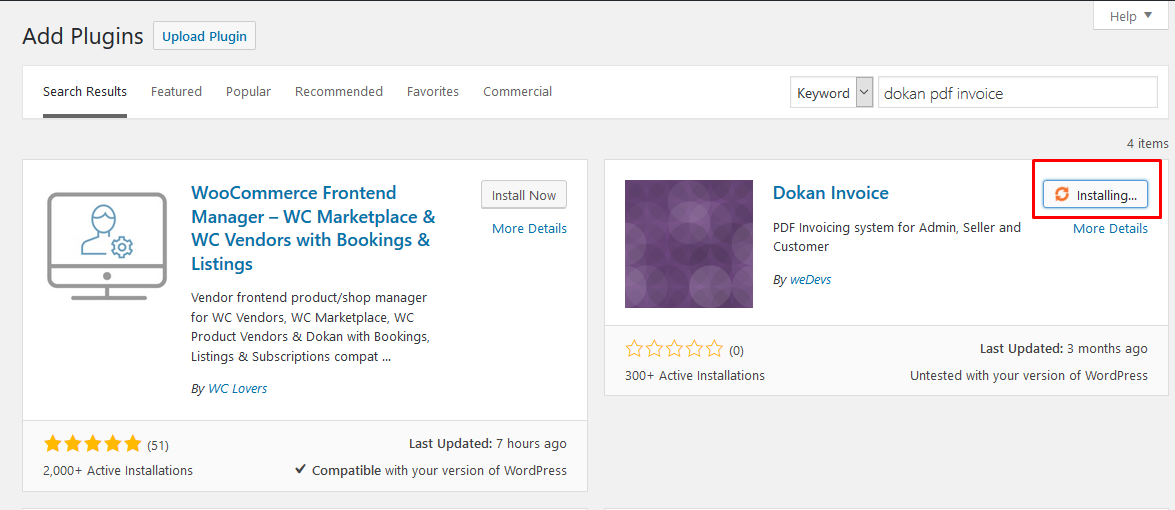 Now simply click on Activate to start using this free module!