Apart from the free package, there are 4 paid plans for Dokan and to upgrade from freemium to a premium plan, you have to buy a valid license key. In this documentation, you will get to know how to upgrade your Dokan license key to a premium one.
Assuming that you are using the Dokan 'Starter' package and you want to upgrade this package to the 'Business'. For a clear understanding, take a look at the pricing table from below: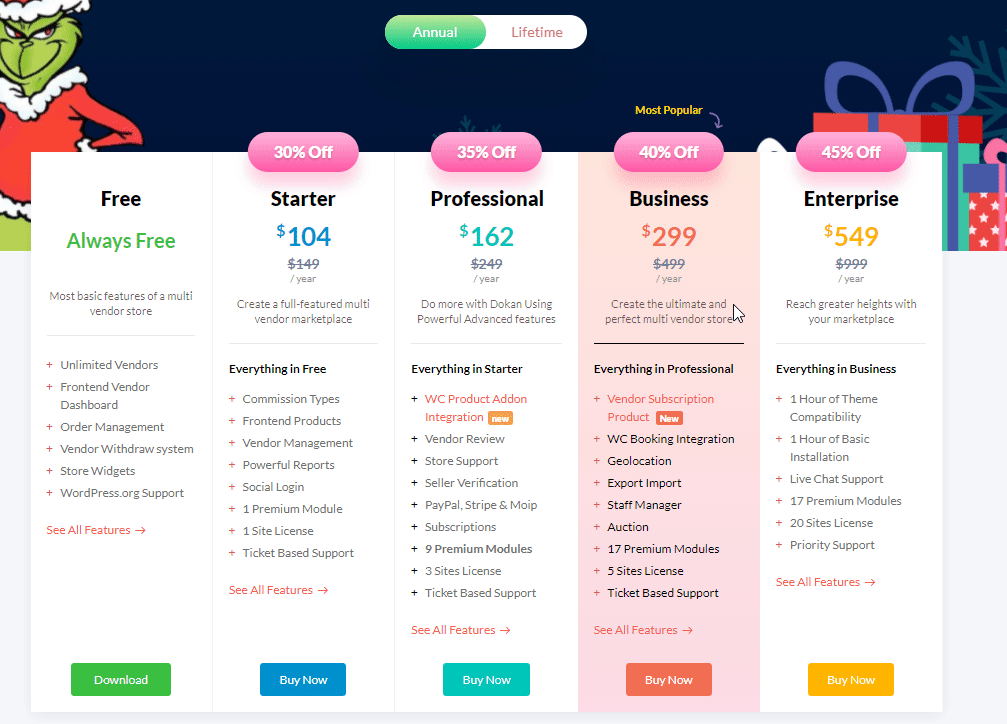 How to upgrade your existing package?
To upgrade a package, you must have a paid package. Meaning that you can not upgrade the license for the free package. If you are using 'Starter' package and upgrade it to the 'Business' then follow these steps:
Step:1
Log in to your My Account page and then go to the Dashboard: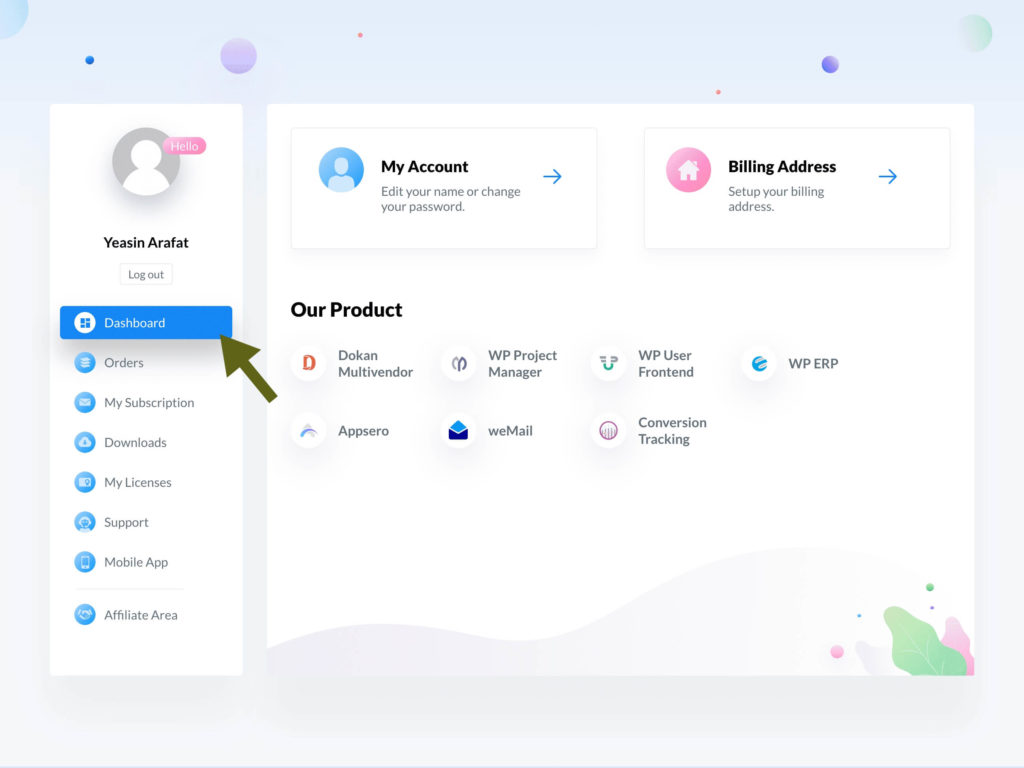 Step: 2
Now, click on the Subscriptions menu to find your subscription list. Select a subscription package you want to upgrade to a higher one from the list: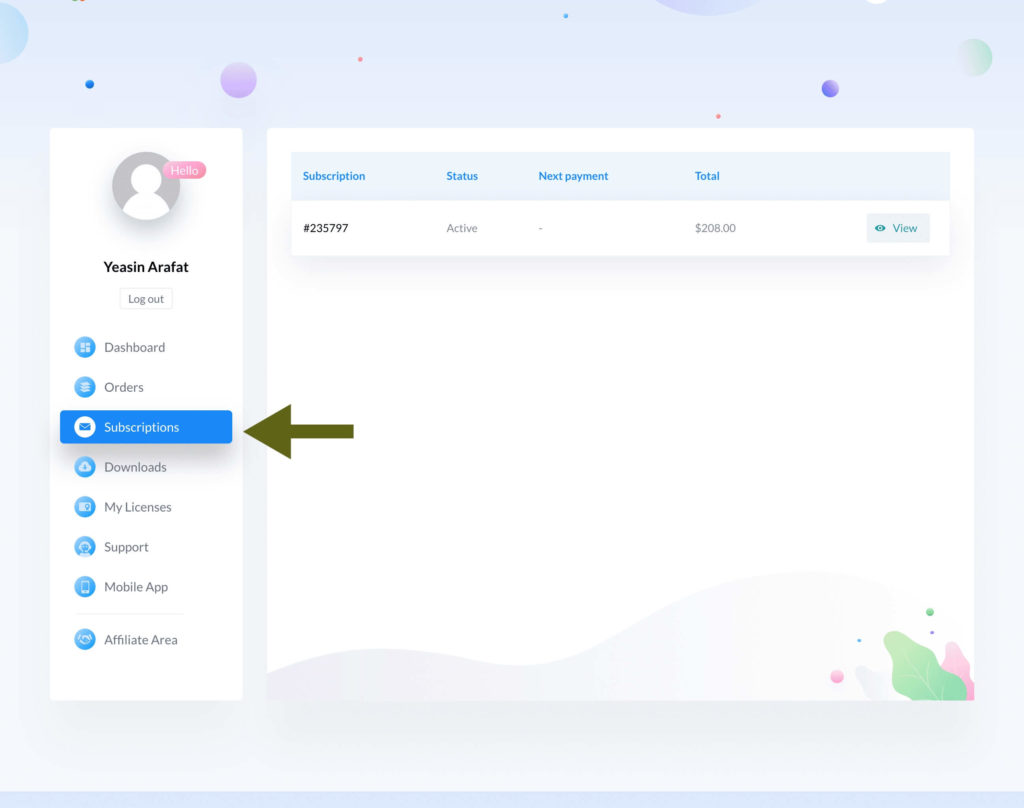 Step: 3
Click on the View button beside your chosen subscription or package.
Scroll down and you will find the Subscription Total section. Under that, you will find your product details and the Upgrade License button.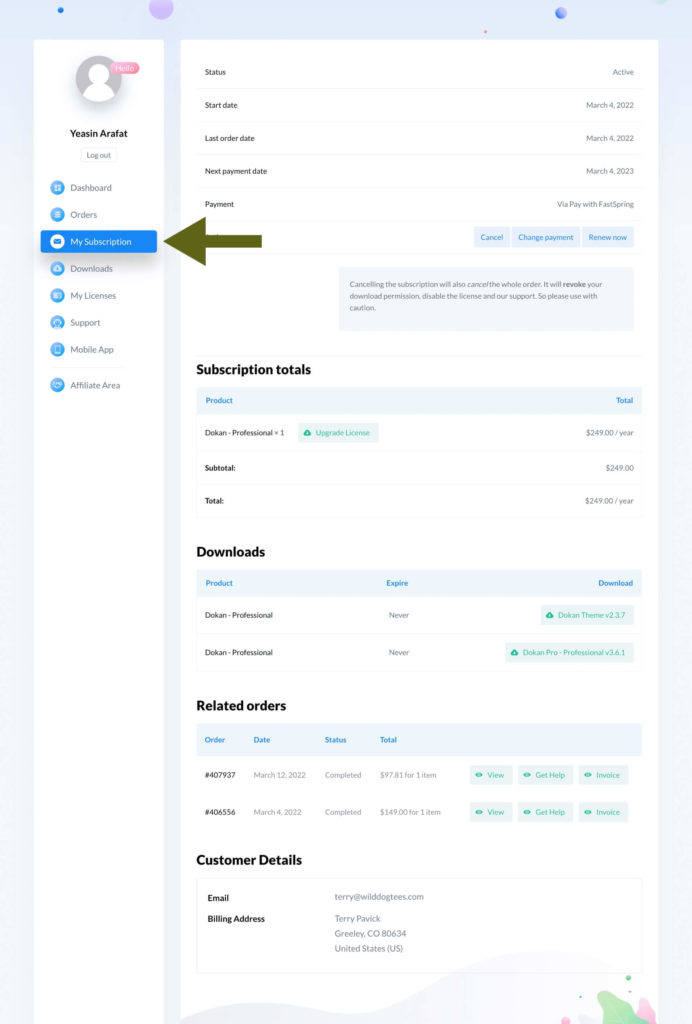 Now, click on the "Upgrade License" button.
Note that you can only update a package automatically if you have bought a package using Stripe (Credit Card) payment gateway.
Step: 4
Now, select the higher package that you want to upgrade and finally, click on the Upgrade License button. Please note that the price of the renewal will be automatically calculated depending on your current subscription.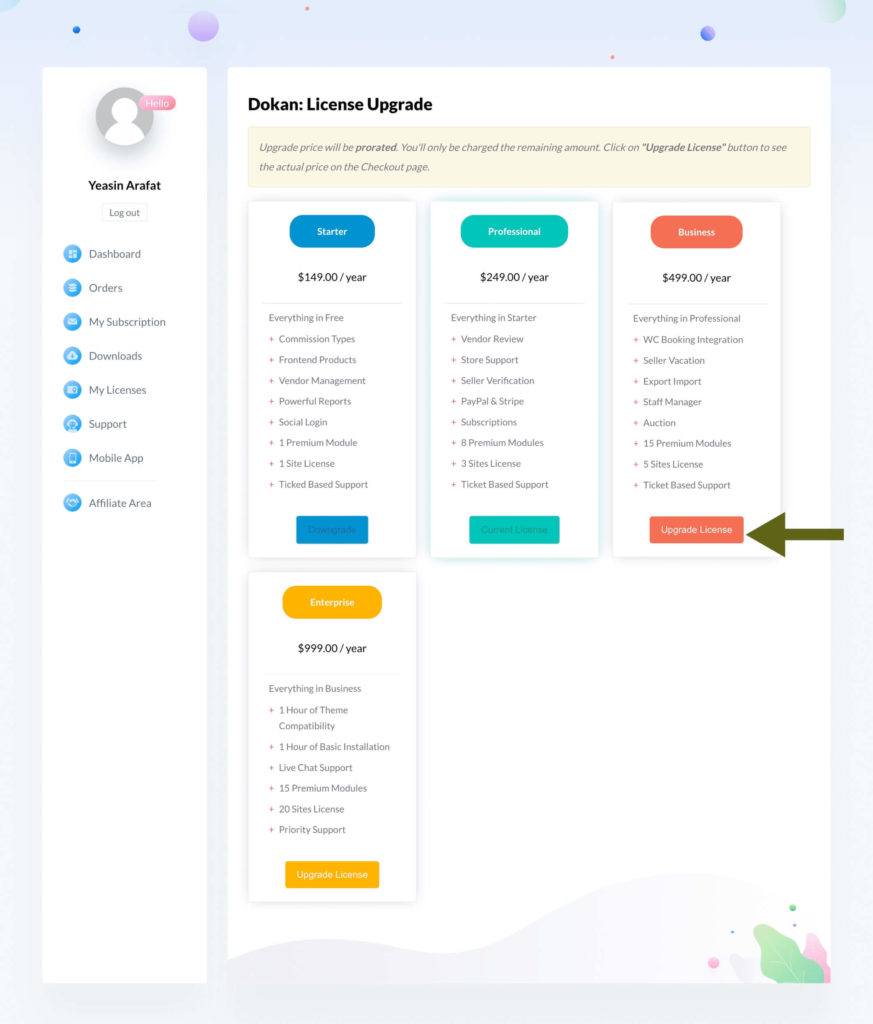 Step: 5
Next, you will be redirected to the checkout page. Here, you will be charged the rest of the amount for your desired package. This means you will only have to pay the remaining amounts (Higher Package minus Your Existing Package Price).
For example, if you already have Dokan Starter worth $149 and want to upgrade to Business Package worth $499. For the upgrading process, you will have to pay ($499 – $149) = $350.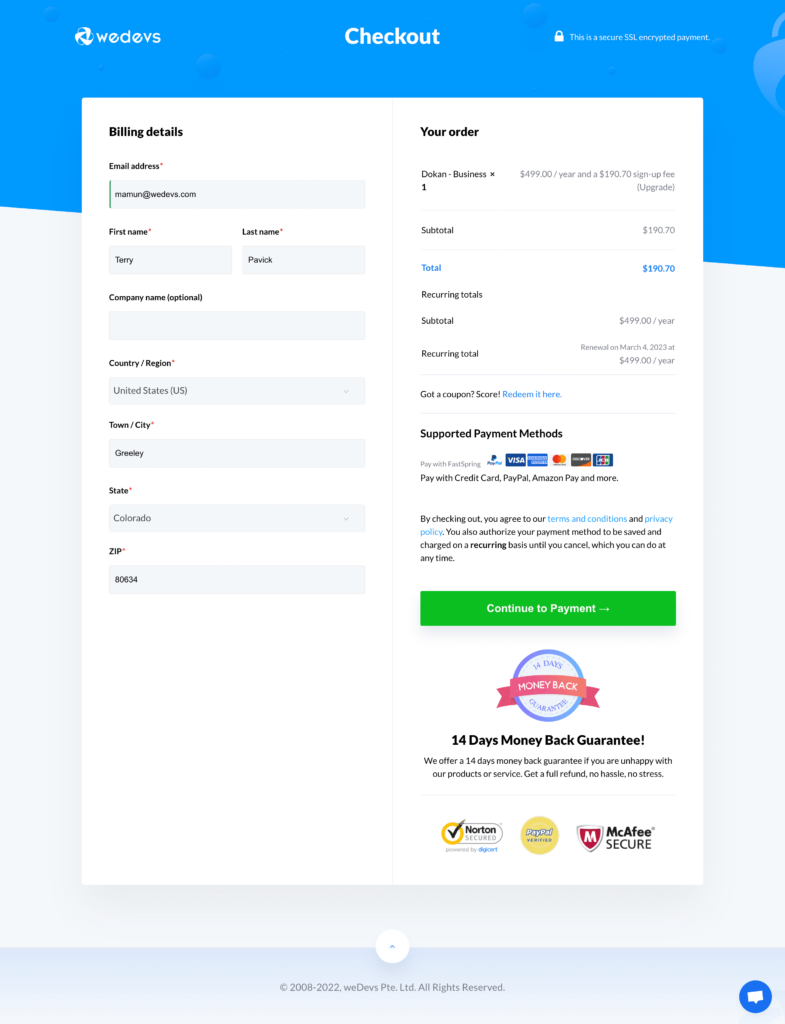 After entering your credentials, hit the "Buy Now" button and you are done with upgrading your license.
Note: This license upgrading method works the same for every product of weDevs.