Dokan has introduced a module "ShipStation Integration".
Now Dokan users will enjoy post shipping feature of ShipStation like inventory management, product labeling, easy payment etc. This module comes with the business package of Dokan.
You will need WooCommerce-ShipStation Integration plugin installed in your site and a ShipStation active paid account to enjoy this service.
Admin View
You have to activate ShipStation first as an admin. To do that go to
Dokan→Modules→ShipStation Integration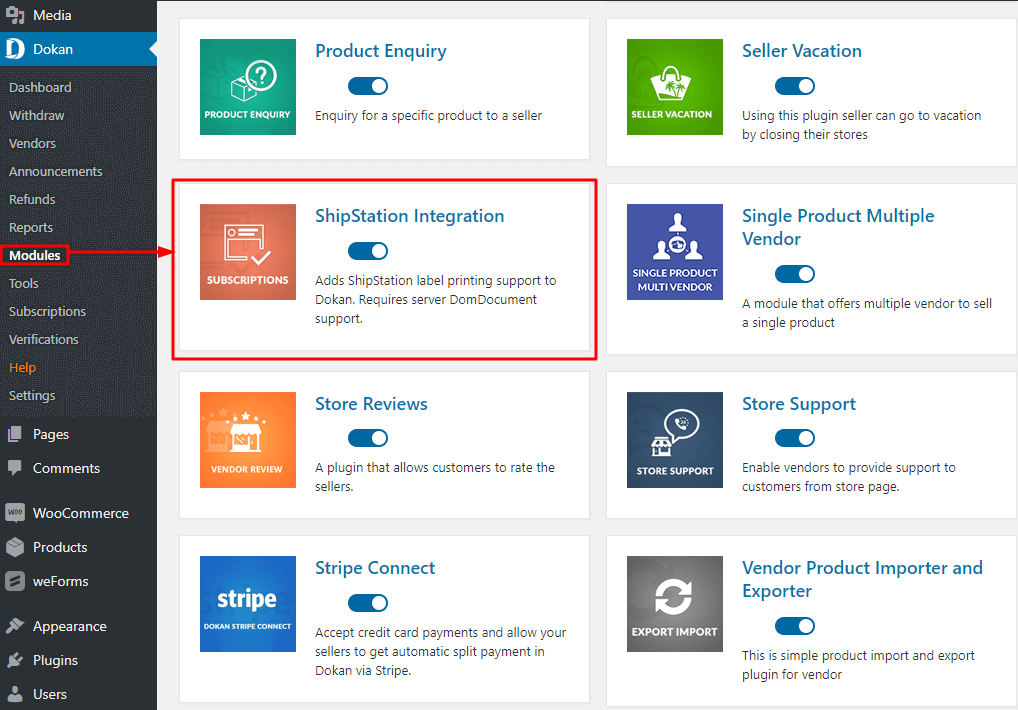 After that go to the plugins and activate WooCommerce ShipStation Integration. You can download it from the WordPress plugins store
WordPress.org Link: https://wordpress.org/plugins/woocommerce-shipstation-integration
Alternative Download Link: https://woocommerce.com/products/shipstation-integration/
If it is already installed in your site then just activate the plugin.
wp-admin→Plugins→Installed Plugins→WooCommerce – ShipStation Integration→Activate
Please check out the official WooCommerce ShipStation doc to learn more about this plugin.
Note: If you are an admin of a marketplace built with Dokan and want to let your vendors handle their shipping using ShipStation you don't need to configure anything from here.
If a Dokan Marketplace owners wants to keep a log of ShipStation API request he/she needs to enable Log ShipStation API Request from
Dokan → Settings → Selling Options
Vendor View
When you are done with these settings, log in as a vendor and you will see the frontend view of the settings admin configured.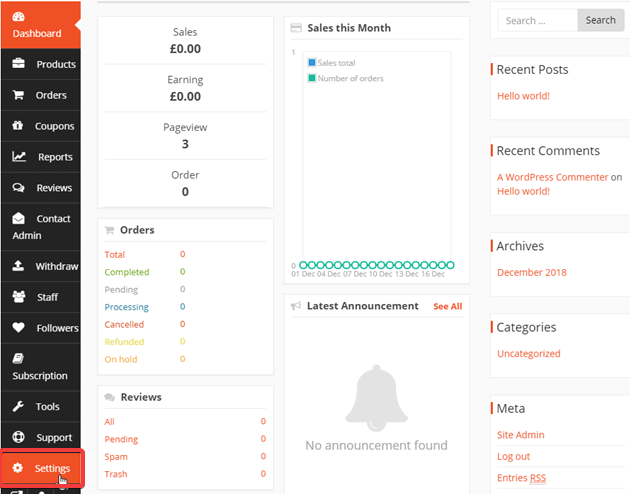 Navigate to Settings→ShipStation
When you go to the ShipStation option you will see the vendor view.
Here your vendors will need to set
Authentication key: The Auth Key they will need to set in ShipStation and allows ShipStation to communicate with their vendor store.
Export Order Statuses: Define the order statuses they wish to export to ShipStation- EOS
Shipped Order Statuses: Define the order status vendors wish to update to once an order has been shipping via ShipStation. By default this is Completed. – SOS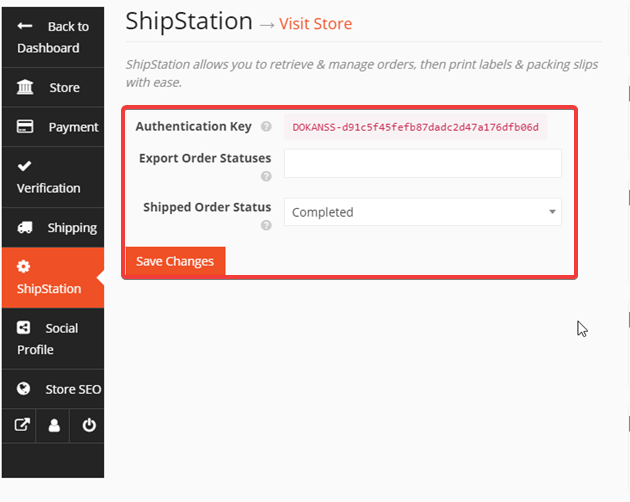 If you want to learn more about ShipStation and how it can benefit you & your vendors you can learn more from here.