Let vendors take a break without affecting business reputation
With the Vendor Vacation module, vendors can temporarily close their store with a clear note for the customers.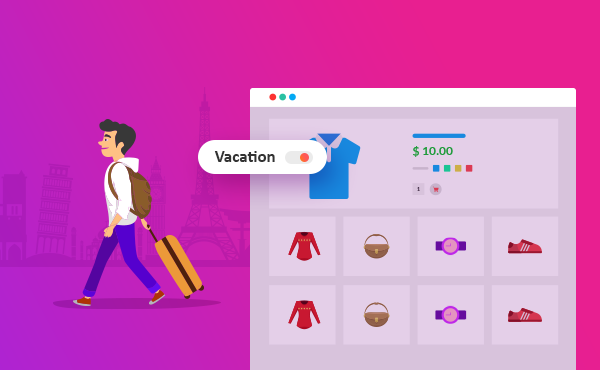 Never lose a customer again!
Customers won't be annoyed again after ordering for a product from an unavailable seller. No confusion, no customer defection.
Product management made easy
When vendors need to go on vacation or close their WooCommerce store for a while, they can put all their products offline at once.
Ensure sellers and buyers satisfaction
Ensure sellers satisfaction by giving them opportunity of taking a vacation. Also satisfy the buyers by letting them know about it.
Get many other handy modules as bonus!
Vendor Vacation module comes with the Business package of Dokan. This package gives you the opportunity of creating the ultimate marketplace that you have dreamed about.
Amazing modules you
will be getting
Make the most out of your marketplace using the state of the art features
Pay the rest from your current package price, whereas a developer would charge you thousands of dollars for developing this type of marketplace!