Experience a Faster Way of Creating
Forms
Save time while using the fastest contact form builder in WordPress. Use weForms' beautiful intuitive interface to create any type of form you can think of under the sun.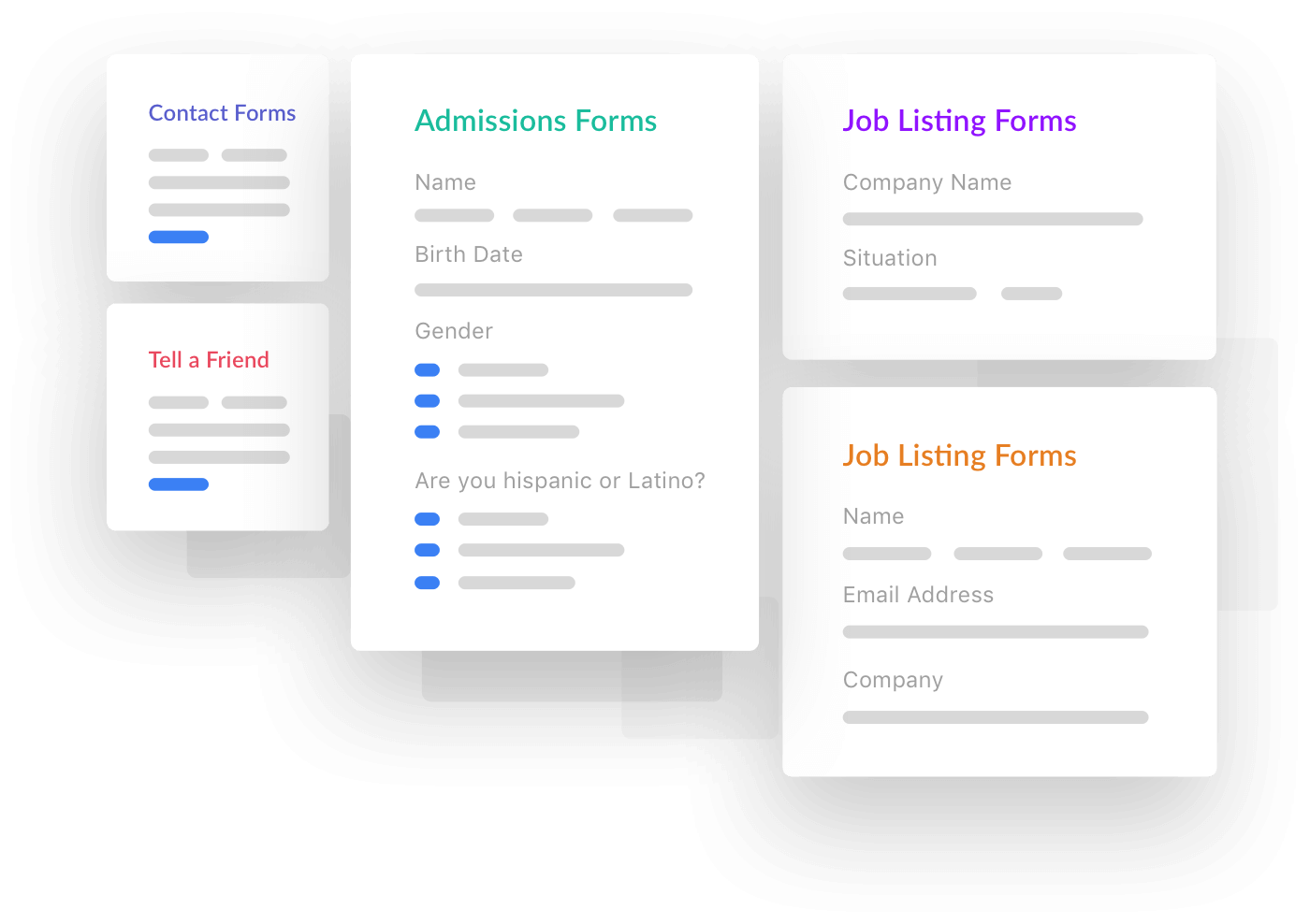 Trusted by 10,000+
High performing team worldwide
Find out how weForms stands out to be the fastest and most effective contact form builder plugin for WordPress
Amazingly easy UI with live drag & drop builder
More than 33 types of field types to choose from
Use amazing pre built templates to save your time
Use inside your posts using simple shortcode
Can be implemented anywhere on your site
Creates forms with time and entry restriction rules
Use conditional logic to set rules for user interactions
Avoid spam entries with built-in anti spam protection
Easily sync with most popular email marketing tools
Create forms faster than ever
Use Short-codes to Publish & Share
Start Collecting User Responses
weForms lets you unleash your creativity and create amazing looking forms with minimum efforts. 
Modules Make Everything Better
weForms comes with more than 18 premium modules to make it's
already capable functionalities even more robust.
Featured

In All Over the World
weForms has been already featured in many resourceful and popular media all over the world.
But Don't Just Take Our Word For It
Read some of the feedback received from clients across the planet earth & see how they are using weForms to generate leads for their WordPress sites. Get inspired and be one step ahead. 
For a free contact form, this works great. They even include form submission data in the admin, which some others don't. the AJAX drag and drop builder is super fast and you can create an unlimited amount of forms.
Brian Jackson
Chief Marketing Officer at Kinsta
I recently got my hand on WeForms. I wanted to create some special forms for my site with unique fields. After looking through some research, I got to know about WeForms & installed its free version. I didn't expect it to offer so many features but it actually did. It's a great plugin to add beautifully looking forms on your site 🙂 Kudos to the developers.
Shafi Khan
Blogger & Digital Marketer
Great features in free. Loading entries is amazing! Almost all features available meeting the requirements of any kind of forms.
Sanzeeb Aryal
Plugin Developer at WPEverest, ThemeGrill
Free version works well for sites with basic, and not-so-basic needs. Fast and easy to use interface. Built-in captcha and support for writing to db and viewing entries in admin/dashboard is great.
ebeacon
Communication Agency
Why wait? Create your first form now
With advanced form building features being added regularly.