Features

Number of Forms

Unlimited Paid

Drag & Drop Builder

FREE Slack Integration

Other Plugin Forms Import

Readymade Templates

Manage User Submissions

Single Page Fast Operation

Add Fields

Field Customization

Redirect

Custom CSS

Export and Import Forms

Export/Import Submission Data

Email Submission Data

Customize emails

Webhooks

Form Submission Via AJAX

Advanced Fields

Anti Spam

Frontend Posting

Multi-step Forms

Conditional Logic

MailPoet Integration

MailChimp Integration

Payments
Featured By
weForms is both easy and super fast, even the completely new users can build beautiful WordPress forms without any hassle.
The free version offers a host of useful and advanced features that are not available in many existing alternatives.
We tried to do some experimentation with weForms and to our utter delight, it looks like we can build all types of contact forms using it!
Still Confused!
All the features you want, none of the hassle weForms make it easy
to build and manage your web forms

Easiest & Fastest User Experience
Just one click and your entire form is ready to be deployed! Create industry standard forms quickly with our predefined customizable templates to choose from.

Live Preview with Drag and Drop Form Builder
Design forms faster with our user-friendly builder that lets you drag and drop form elements from the sidebar. What else can make form building easier?

Manage
Submission
View, manage and export all the submission data stored through your form. We believe that you should own it all- like literally!

Import Your Previous Forms With A Single Click
Easily Import forms created with Contact Form 7, Ninja Forms, WPForms, Gravity Forms or Caldera Forms to weForms and replace shortcodes with a single click.

FREE Slack
Integration
With weForms, you will get the options to integrate your contact forms with Slack. This feature comes with the free version so that you can easily get notified when someone contacts you.

Powerful Premium
Integration
With Business package of weForms you will get plenty of other integrations including Aweber, Campaign Monitor, Constant Contact, ConvertKit, GetResponse etc.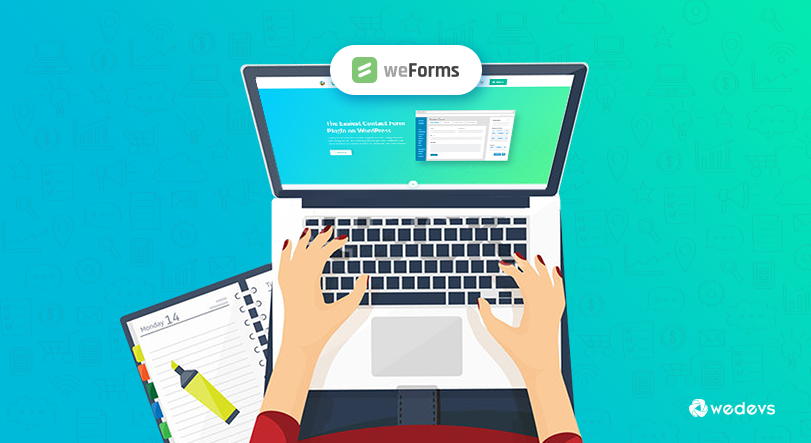 WordPress is evolving and also bringing major technological changes in its ecosystem. Vue.js is a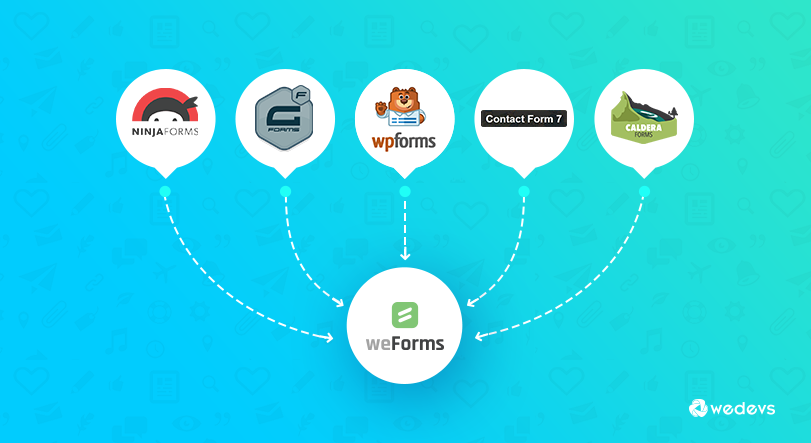 Contact Forms are very useful for any kind of website. You will hardly find a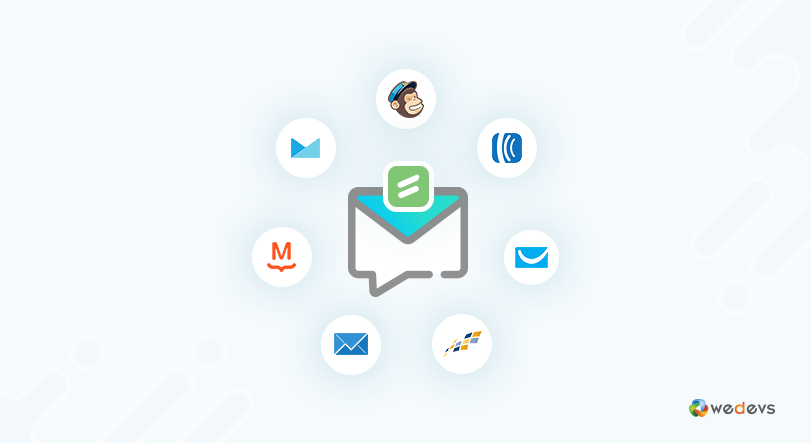 Social media might be all the craze that's going around right now, but you can
Got a Question?
Feature Request?
Wanna Say Hi?

Drop us a line, and we'll do our best
to get back to you as soon as we can!