Everything You Wish for
in a POS System
Things that make wePOS a faster, easier and smarter
Point of Sale system for WooCommerce.
Uplifts Your Business
Safe & Secure System
Easy to Use
Based on REST API
wePOS is a single page application that performs every process in a super quick fashion. The unique search option lets you find desired products and customers as fast as possible.
Outlet & Counter Management
With wePOS, manage unlimited outlets and counters concurrently. You can manage these outlets separately and have different cashiers/agents assigned.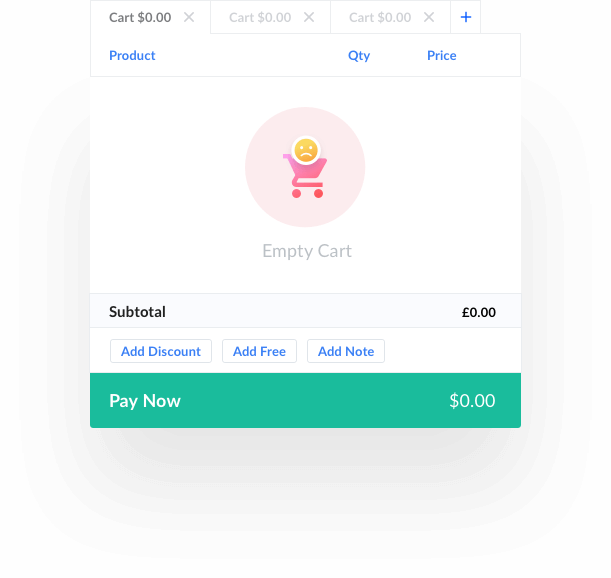 Multiple Live Cart Management
The tab style Cart Management lets you easily operate multiple live carts without losing data. Initiate checkout for multiple customers at the same time.
Secure Login Panel for Cashiers
Your cashiers can log in to the system with their credentials and they can only view the frontend. It will prevent the chance of deception from the staff/cashiers and enhance positive productivity.
One Efficient POS System,
A Lot Improvement in Sales, Management, and Reporting
Hassle Free Management

Don't make your customers wait in queue. Process all orders and manage inventory smoothly in your WooCommerce stores. Create a pressure-free work environment for your staff. (upcoming)
Item 1 of 4
Filter product by category and scan
Print receipt
White level invoice
Apply discount to products
Works with many printers and hardware
Taxes calculated based on store setting
Search for products by ID, SKU, bar scanner
Capture customer data
Barcode support
Multiple live cart management
Easy UX
Customer Recommendations
A glimpse of how our satisfied customers define us
Best POS for WordPress






This plugin is amazing! I have tested and worked with other POS plugins and I decided to keep using wePOS, it works great, has a bunch of features that others don't.
AWESOME!






I was using a POS Plug-In that has been around a long time before trying this one. All I can say is WOW! Why in the world didn't I find wePOS sooner? I love it!
Very Useful Plugin






Wonderful and excellent work and we hope to develop this project and it needs some additions to complete the points of sale in it thanks, thanks thanks
We are here so your business can
blossom
Our attentive customer support is always here for you. Just shoot your questions, issues, suggestions, requirements and we'll be happy to respond. We'll get back to you as soon as possible with conducting an in-depth test based on your requests. Your opinions help us to improve our product more effectively.