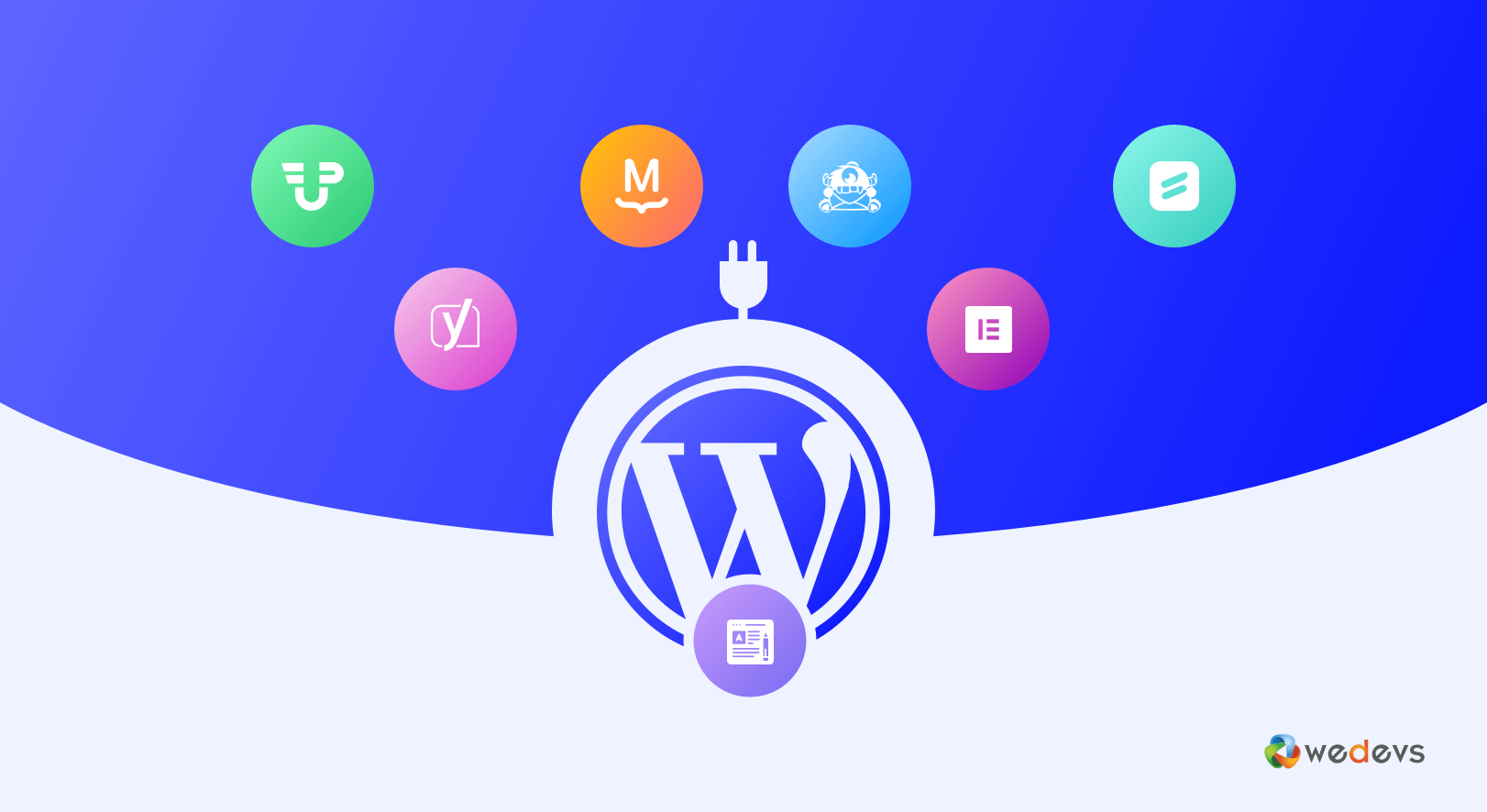 20+ Essential Plugins for Your WordPress Blog
Blogging is quite easy today and all its credit goes to WordPress. Matt Mullenweg and his team enable us to build and run a blog or business site without any coding knowledge. You'll find it fascinating how some WordPress plugins for blogs can make your blogging experience thriving with no time. But do you know what are the best plugins for a WordPress blog?
In this write-up, I'm going to describe the key features and effectiveness of some of the best free WordPress plugins that will reduce your blogging challenges.
Blogging Made Easy With WordPress
No matter if you're a pro blogger or a newbie who wants to strive, this article will help you to have a better experience and growing audience engagement.
Now let's get into the plugin list details!
Why WordPress is Best for Blogging?
Today, over 64 million websites rely on WordPress.org, other 37.5 million on WordPress.com and the percentage is over 34% of all the web!
Numbers say it all that why most of the bloggers prefer using WordPress. And undoubtedly it's the easiest CMS and publishing platform for any kind of websites. Starting a blogging website with WordPress is just a matter of some clicks now.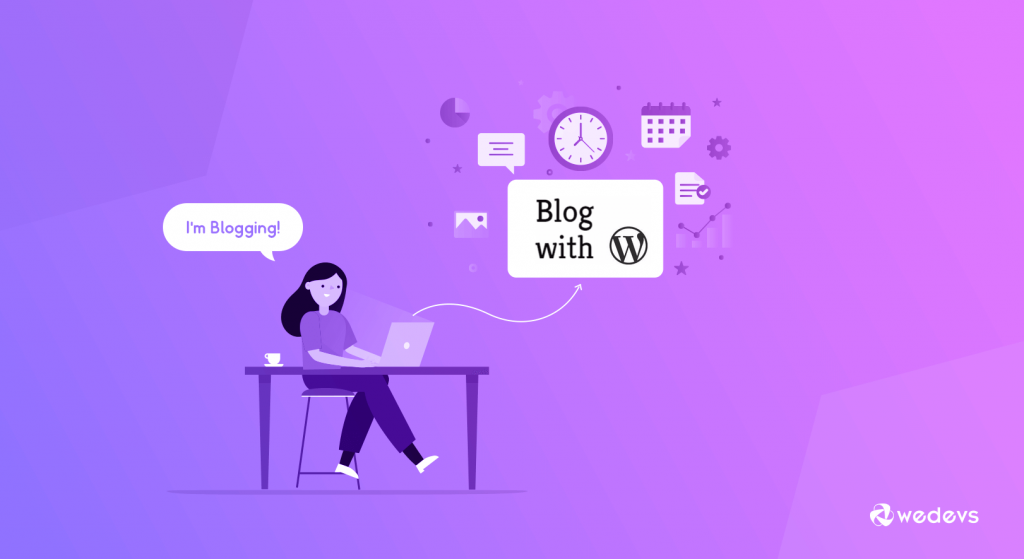 It's also SEO friendly and easy to customize your site with the demand and flow of time. But the funny thing is- this customization process can be done without any coding knowledge.
Among all these, WordPress ensures proper security, easy engagement and provides you the analytics that you will be needed.
Here we have listed the best essential plugins for a WordPress blog which will mitigate all your blogging needs.
Top 20 Essential Plugins for WordPress Blog in 2021
Here, we covered almost all sorts of plugins that you will need as a blogger from the first day. Let's start with some essential plugins recommended by WordPress.
Here, we covered almost all sorts of plugins that you will need as a blogger from the first day. Let's start with some essential plugins recommended by WordPress.
1) Akismet
Stop Spamming from the first day of your journey
Akismet is a pre-installed plugin that comes with your WordPress installation. But you have to activate it to get benefited. It's a spam comment filtering plugin to remove useless comments on your site and only show you legit comments.

Tutorial | Trusted by +5 million people | Review 4.5
Verdict
Undoubtedly it's the best comment spamming plugin for any WordPress site with many more features.
2) Jetpack
Ensure your site's Security & Backup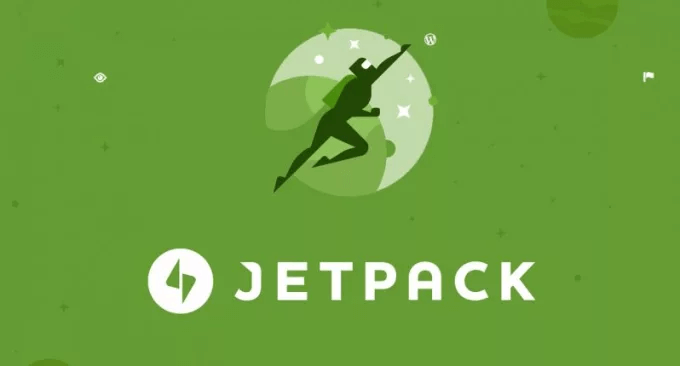 Jetpack is a multi-purposed plugin for WordPress because it works as a
security firewall as well as has other tools to improve writing, SEO,
social sharing and more.
Key Features
Prevents malicious attacks on your site
Checks spelling and grammar
Social sharing buttons
Helps pages to load faster
Keeps real-time backup and ensures security
Tutorial | Trusted by +5 million people | Review ⭐⭐⭐⭐
Verdict
This is a fast, easy-to-use, and standalone backup and security plugin with all those highly useful features. You can surely rely on it.
3) Elementor Page builder
Without elementor page builder your website could be incomplete and unorganized. Elementor page builder plugin gives your site the unique look that your website deserves. It's the easiest and most popular page builder plugin within the WordPress ecosystem with a rich collection of add-ons.
Although, you can rely only on your selected theme like WordPress default theme to keep your blog site simple.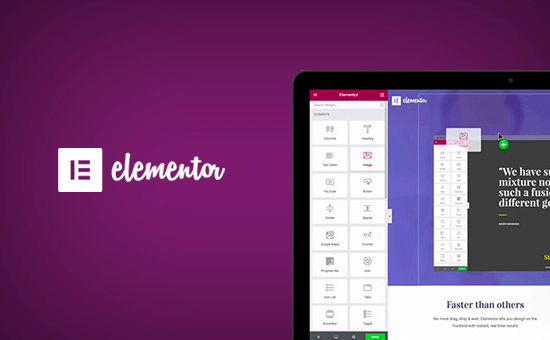 Tutorial | Trusted by +2 million people | Review ⭐⭐⭐⭐⭐
Verdict
To polish up your site and gives it a smart look, elementor page builder is enough in the battle. This plugin is super easy to use even for beginners.
Plugins that Helps to Improve SEO and Keywords
For starting a blog, SEO know-how is mandatory. If you want to make your site alive, you must have to keep focusing on SEO. And all these begin with Keyword analysis for your blog content. Here are some plugins to help you out.
4) Yoast SEO
This is the #1 SEO plugin recommended by WordPress that every blogger must need to develop an SEO-friendly blog. No matter how knowledgeable you are about SEO, this is a must to have a plugin you can rely on.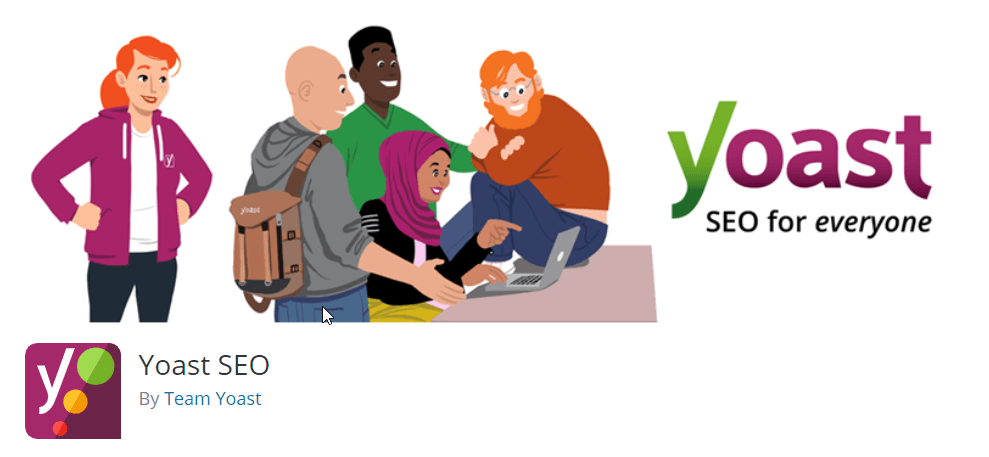 Tutorial | Trusted by +5 million people | Review ⭐⭐⭐⭐⭐
Verdict
Yoast SEO is the ultimate solution for WordPress website, any kind of. Its free version is enough for small-medium-level blogging sites.
Plugins to Ensure Proper Engagement
You can increase your audience engagement by letting them share their opinion. It's better to use a form builder plugin to create and smartly manage your audience database. Also, customized images help attract and engage your audience. Check a form builder plugin and another for image optimization.
5) weForms
Help audience engage in a smart and organized way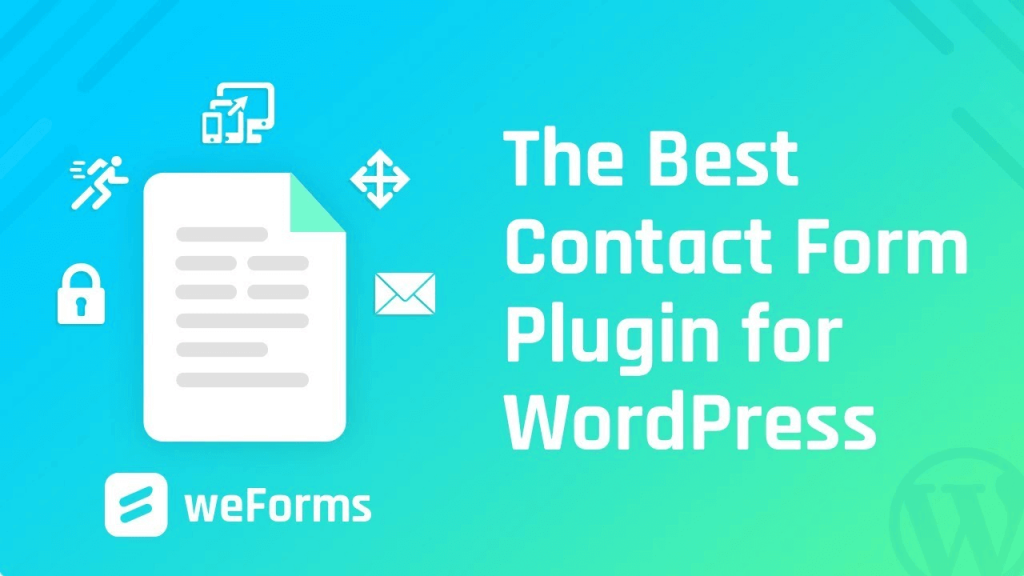 weForms is one of the best responsive form builder plugins to build any kind of forms in zero time. It has a drag-and-drop feature with over hundreds build in fields. You can easily publish the form anywhere on your site with its shortcode.
Key Features
Drag and Drop form builder
Multi-step forms options
25+ pre-built template
Built-in anti-spam protection with reCaptcha
Registration forms with 33+ custom field support
Restrict certain users on certain condition
Google map support on your form
Set expiry date of forms and more
Tutorial | Trusted by +10,000 people | Review ⭐⭐⭐⭐⭐
Verdict
Forms are your essential needs today. Unlike other plugins, it's faster, easy to use and you will get most of its features in the free version.
6) Smush Image Compression
To speed up your page loading process, this WordPress plugin helps well. In each blog, we at least use 3 to 4 images.
So, if your images are high sized then it may take time to be loaded. and also kill your spaces. This plugin helps to compress the image size without changing the quality.

Tutorial | Trusted by +1 million people | Review ⭐⭐⭐⭐⭐
Verdict
It's really helpful. This plugin can assist your site to rank high on all the search engines minimizing the page loading time.
Lead Generation Plugins for WordPress
When you're done with writing, what should you do in the next step?
Yes, getting new visitors, spreading out the contents, generating target leads are the next challenges you would face. Don't worry, there are a bunch of plugins you will see which helps to solve your problem.
Plugins that are mentioned below are some of the best plugins for blogs to distribute your content, get new visitors and nurture them.
7) Optin Monster
This is the leading conversion optimization plugin that assures your site bounce rate to be decreased.
Wondering how?
An exit popup intent powers up your site with this to stop your visitors leaving your site. Its active installation quiet assures that how bloggers find it useful to snatch the audience. Besides, you can create audience engagement campaign by starting contests.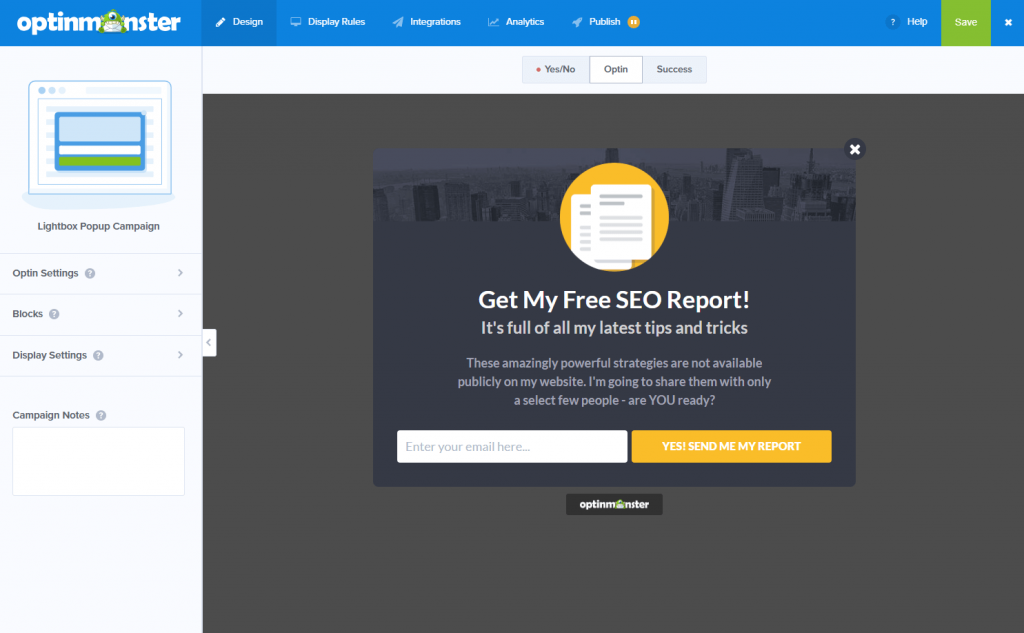 Key Features
Drag and Drop popup builder
Either use templates or create your custom design in its canvas
Detects the user interaction to show exit intent
Customize popup based on location and parameters
Inactivity sensor – this feature targets the inactive visitors of your site
Tutorial | Trusted by +900000 people | Review 4.5
Verdict
With this plugin, there are more effective features to increase your visitors, email list and conversion. Do A/B test the campaigns and measure performance analytics with ease. So, start opt-in campaigns with opt-in monster soon!
8) Hello Bar
A tremendous plugin to generate leads to nurture. Just imagine all your efforts to write the article are drowning into the drain. In that instance, Hello Bar can provide you the facilities with some more extra features like increasing social channel followers. Make different types of popup like slider, page takeover, alert bell.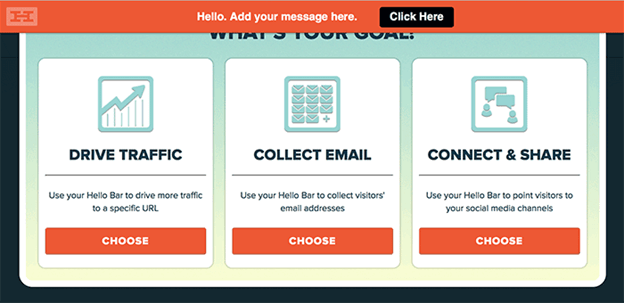 Here are what you will get using Hello Bar.
Key Features
Includes GDPR opt-in automatically to collect email
Customize the popup parameters (with over 200 parameters)
Zapier and Email integration
Tutorial | Trusted by +10000 people | Review 3.5
Verdict
It's easy to transfer previous popups and headlines if you're changing from other tools to Hello Bar. It helps grow when you start using your blog for business purposes.
9) Pixel Cat
By the end of 2019, the paid ads in social media will reach $31 Billion. So it's sure that your money will be worth spending on such a plugin like Pixel Cat. Each social channel has its different format of promotion and among all Facebook has a large number of users.
When you're sharing your content on Facebook and other social channels, you can also track the website visitors generated from social channels with this plugin.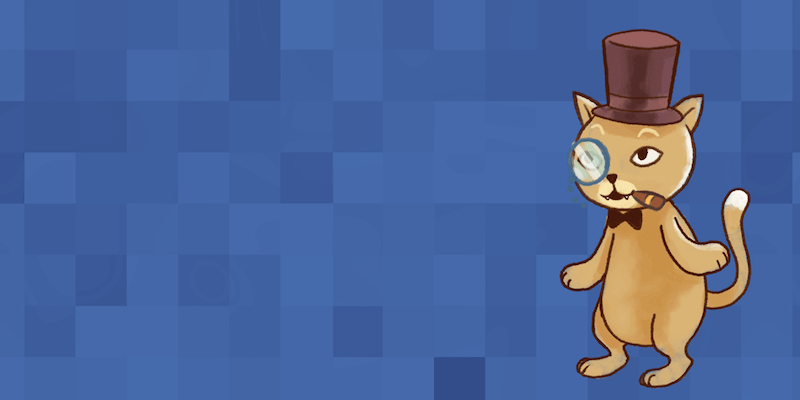 Tutorial | Trusted by +50000 people | Review ⭐⭐⭐⭐
Verdict
To track your social media data, this one could be a good solution.
Email Marketing Automation
Nowadays email marketing is one of the most favorite ways for everyone as well as bloggers to reach out to the perfect audiences. And this way you can personalize the content to the readers. Here is a plugin that helps to automate your email marketing.
10) MailPoet
For email marketing, MailPoet is a great plugin by any means. You can easily send your popular blog post on a daily, weekly, or monthly basis.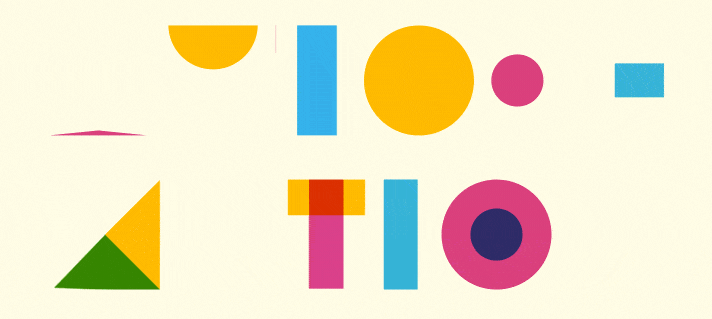 Key Features
Create a newsletter from scratch or use a template
Grow subscribers with a newsletter subscription form
Schedule an email or send it immediately
Send automated blog post notification for newly published blog
Tutorial | Trusted by +100000 people | Review 4.5
Verdict
This plugin also comes with a subscriber list of 1000 emails and you can see email analytics of your sent emails.
WordPress Security Plugin
Website security is now the top concern of every website owner. You need to make your site secured by saving it from malware. Here are some helpful plugin suggestions for WordPress bloggers to save the site.
11) iThemes Security Plugin
There are ways to stop breachers and safeguard your site from hackers and malware. iThemes is such a plugin to ensure all your content and site safety.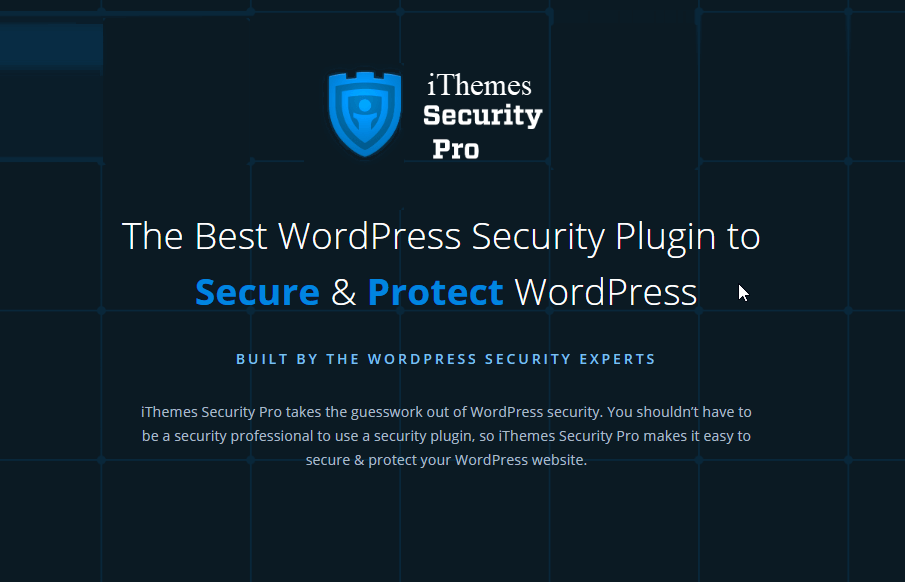 Key features
Two Factor Authentication (2FA) for login
Automated malware scanning and direct notification into the email
Update WordPress keys and salts easily with the plugin
Security Dashboard – with 11 security cards and stats
Detects 404 pages for you to improve your SEO experience
Tutorial | Trusted by +900000 people | Review 4.5
Verdict
Security plugin takes care of your site ensuring the extra protection. iTheme security works well but you can try out some other similar plugins like Wordfence Security considering your need.
Content Distribution, Scheduling & Social Sharing
The more an article has been shared the greater the outreach of that article will be. Adding some social share button provokes the reader to share it with the community if they like it. So adding a social share button increases the possibility like this is called the real currency of social media.
12) Add to Any
To get more traffic for an article is easier when you use a social share button on your site. At the end of the article, it entices the readers to share it on their social channels.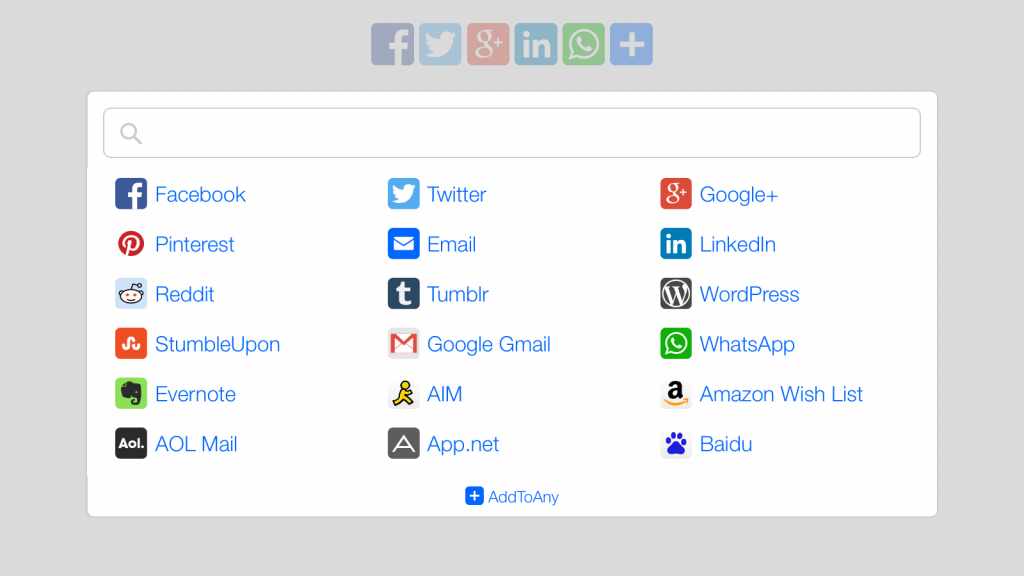 Key features
Shows live how many people have shared your content so far
Interactive vertical and horizontal floating share bar
Follow button – embeds your social channel links and increase the social followers
Image share – when a visitor hovers over an image, they get some social sharing icon to share the image
Tutorial | Trusted by +500000 people | Review 4.5
Verdict
Another interesting feature is it tracks if someone shares your content with a Bitly or other custom URL shortener. There's another great plugin to try. AddThis also have some more features like related post suggestion.
Now I'm going to suggest to you some must-have WordPress plugins for blogs that help in content distribution.
13) Revive Old Post
Even your well-written articles are sometimes useless if readers don't know about the article. This is where content distribution matters. But sometimes it's harder to remember sharing all the content and ensuring that it's shared in every channel.
The name of the plugin 'Revive Old Post' says it all, right?
Usually, we forget to share old posts. It's important to re-share the old content to get more traffic from all your social channels. This automated request system plugin just requires a two-step set to get going with the plugin.
Here's Revive old post as your rescuer.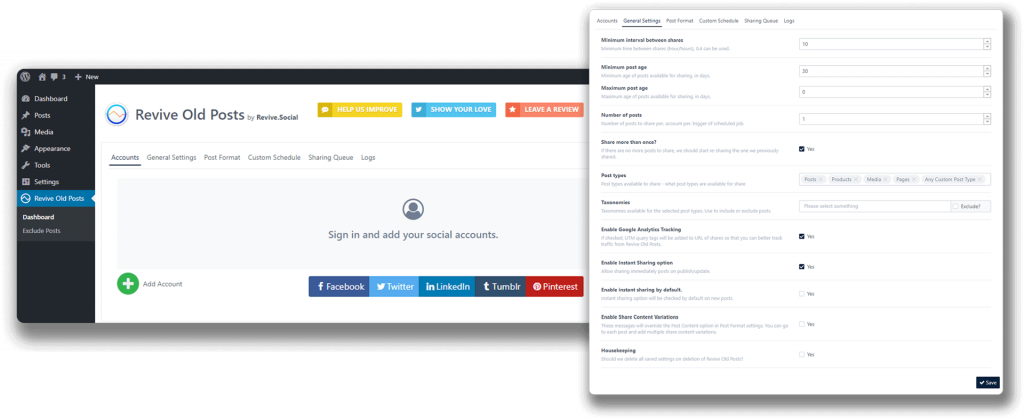 Key Features
Share both old and new posts to Facebook, Twitter, LinkedIn, Pinterest, Tumblr, etc
Integration with URL shortener and Google analytics
Schedule the time and interval among sharing times
Share as many times as you want and select the preferred time
Tutorial | Trusted by +50000 people | Review ⭐⭐⭐⭐
Verdicts
Don't let your content get vanished from the reader's mind. Give them another essence before it fades out from their mind. Also, track the interaction of shared content.
You can also use another similar marketing calendar WordPress plugin coschedule to schedule and share your content again and again. Though this plugin will come with much more features too.
Content Performance & Analytics
Stat Matters, Right?
To take a data-driven decision for your content up-gradation and content strategy, you will need actionable analytics.
14) Google Analytics by Monsterinsight
Analytics is all you need to betterment your site and content in the long run. You must need to check the performance of your content once a day. But how?
Just have a plugin like Google Analytics for WordPress to bring all the data you need right into your dashboard. Get Monsterinsight for making it easy for you with a few clicks.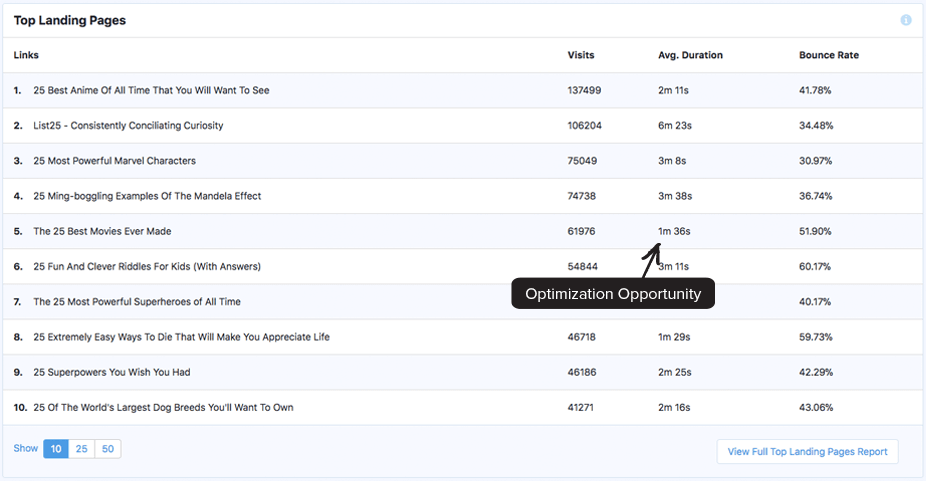 Key Features
Content report – Track popular post, post type and more
Measure the performance by real-time stats on your dashboard
Universal tracking
Affiliate link tracking
Track all the downloaded files
Track custom button and link clicks
Content published time tracking
Tutorial | Trusted by +2 million people | Review 4.5
Verdict
Overall, it's a great plugin to keep track of and make data-driven decisions for your blog. Wp statistics is another tool for you to consider.
Audience Management in WordPress
When you can manage your audience, you can be sure that you are on the right track with your content and doing justice to it. This mentioned plugin is the most successful plugin in the audience management category.
15) WP User Frontend
This is a game-changing plugin for your blogging site. You can earn from guest posting or content by adding subscriptions and pay them with the built-in gateway.
Earn money from your blog
Also to earn money from your reader, you can set up a content locking system on your site easily. In that case, users have to pay to read your premium content.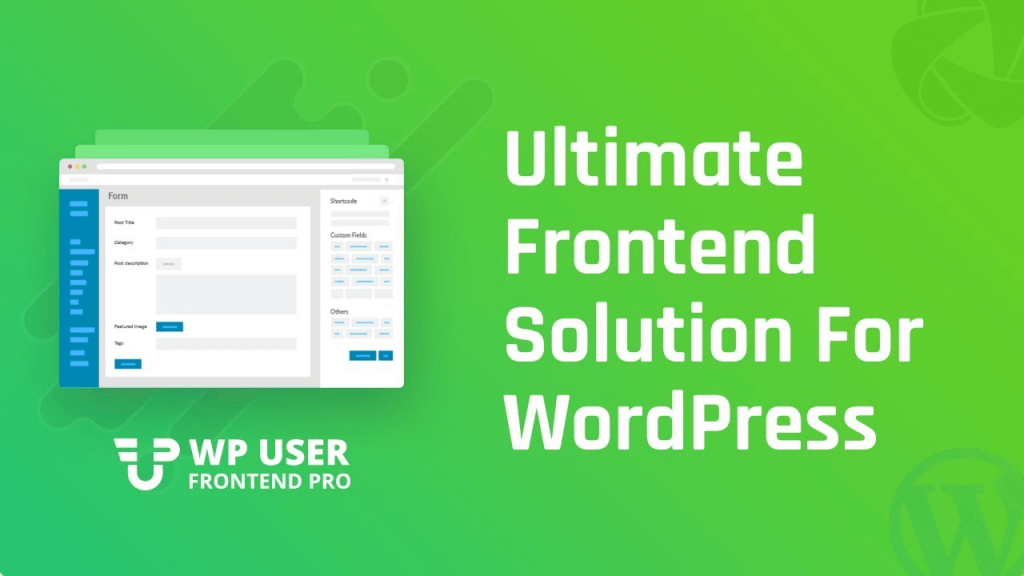 And using the WP User frontend is also helpful for managing a multi-author blog. Change the role of the authors according to the subscription or contribution.
Let your users manage everything from Frontend
When there are multiple authors and users, you might face that managing published content is tough. But with this plugin, you get a notification when someone adds a new post or edits any published post. You also can manage Guest Posting with zero effort.
You also can build a Membership site to earn money with WP User Frontend.
Amazed by the functionality of this plugin. It offers all in one solution for accepting, managing and payments for user generated content. I made a dashboard page, a comments editing page and Add New Post Page. This gives all the basic functionalities a new author is looking at a site. This impacted a lot on the site and we received a lot of posts everyday.

Jazib Zaman
Founder, WP Arena
Tutorial | Trusted by +20000 people | Review ⭐⭐⭐⭐
Verdict
This is one of the best plugins for frontend management. It'll help you to develop your entire content marketing strategy and every penny will be worth spending to get back in multiple numbers.
Bonus Plugins You Can Consider
Up to now, almost all the must-have blogging plugins have been covered, here we're going to suggest some best plugins for WordPress blogs to organize and present your content effectively.
16) Yet Another Related Post Plugin
This plugin brings related articles to the current page of the readers. And easily keeps your readers on your site with more relevant content s/he might like and improves your site performance.
Tutorial | Trusted by +200,000 people | Review ⭐⭐⭐⭐
17) Smart Slider
This high-end slider builder easily creates responsive sliders for your site. Also add a CTA button, text, logo on the image, or even make a video slider.
Tutorial | Trusted by +400,000 people | Review ⭐⭐⭐⭐⭐
18) WordPress Popular Post
A popular post has a fair chance to be liked by other audiences. So suggest to visitors your most popular articles with this plugin and increase the average spent time of your site.
Tutorial | Trusted by +300000 people | Review 4.5
19) Schema
Ensure that the search result is catchy with the rich snippet of this schema markup plugin. It will include your site or article ratings including other selected details.
Tutorial | Trusted by +100,000 people | Review ⭐⭐⭐⭐
20) WP-Polls
If you want to create a responsive pool then this might be the best plugin. It's easy to edit the poll and measure the performance from different types of voting results.
This is also possible if you want multiple pools on a single page. You can easily use WP-Polls to create online polls in your WordPress pages and after participating in the survey, it will show the real-time results.
Tutorial | Trusted by +100000 people | Review ⭐⭐⭐⭐
Also, there are some alternative plugins that have a satisfactory review and use case. These are YASR – for rating, Wp Tab Widget – for creating multiple tabs, Image Widget – for adding a slideshow, Editorial Calendar – for keeping track on post publish date, WP RSS aggregator – for importing RSS feed.
Wrapping up on The Essential Plugins for WordPress Blog
With WordPress, you can build and customize your site just as you wish without having any coding knowledge. But you have to rely on plugins to make your job done. And here we have listed almost all the essential plugins for WordPress blog that you would need.
So, what are you waiting for? Go ahead with your first site-building!
Before we wrap up, one last tip for you. You will get success if you can really care everything within your site and let users engage. Develop and publish well-informative content and keep continue. And of course, don't forget to share your experience with us in the comment section.
Happy Blogging!