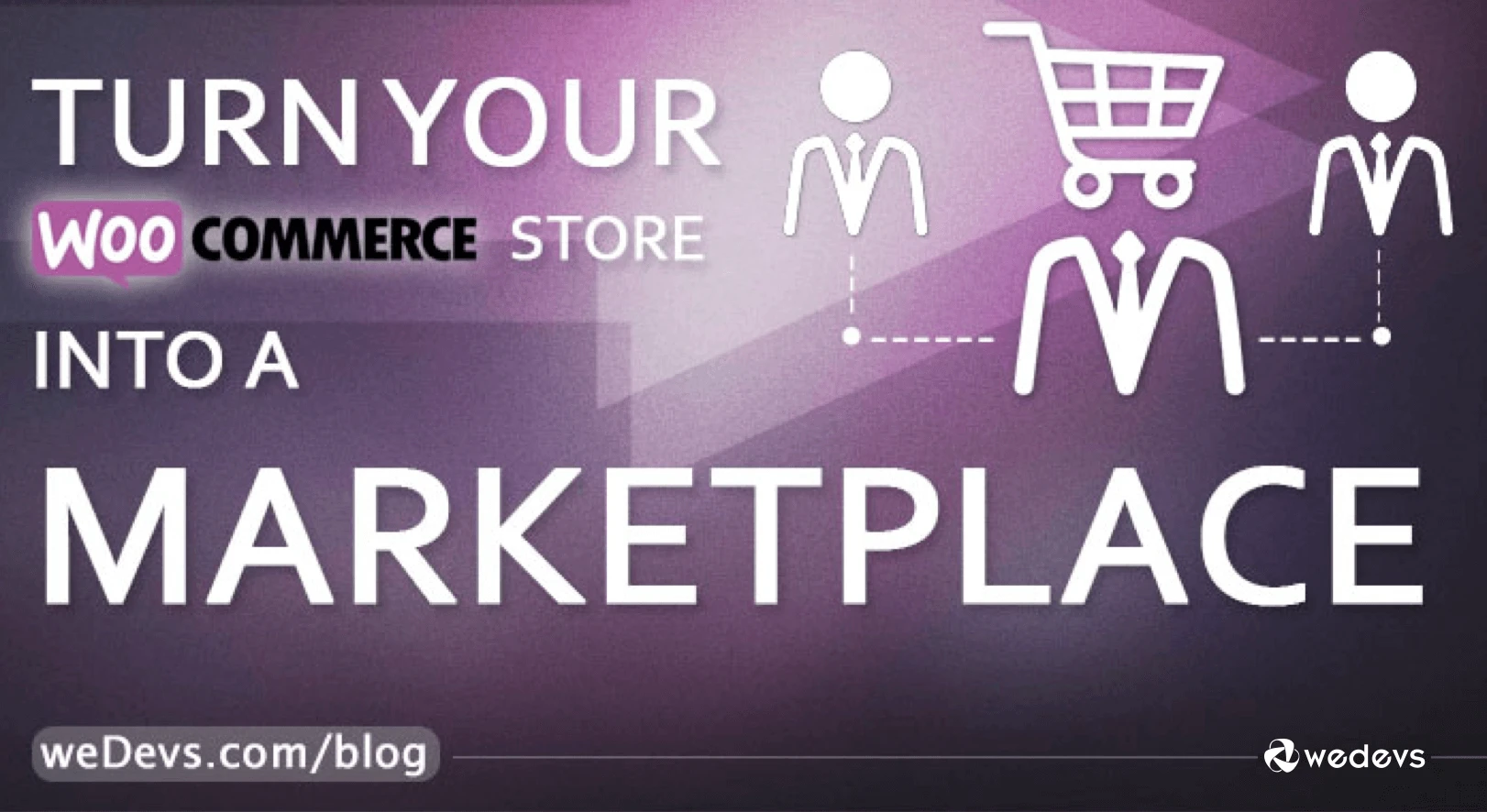 Turn your WooCommerce store into a Marketplace
Are you using WooCommerce to sell stuff?
WooCommerce is great for selling products online, but it only lets you create a single store. But did you know you can create an entire marketplace with it? In this article, we will share the trick with you. We are discussing how you can build one with your WooCommerce store.
Why switch to Multivendor?
The answer is fairly simple; You earn more through commissions. You have more control, more variety and a higher chance of expanding your business. You become an admin of stores rather than owning a single store and you have full control of the market commissions. Besides, you can still keep your store running without tampering anything.
The Benefits of Multivendor
♦ You only need to manage the payments and authorizations.
♦ A variety of sellers mean diversity of products. This makes your market sales fail-safe.
♦ Spend less time so that you can have other plans.
♦ You control the commission rates, you authorize the sellers and products; so you control the business.
♦ Your business grows as your sellers grow.
What I recommend
Among the very few solutions out there, I believe that the Dokan Multivendor Plugin is the best bet in this race.
It is not the only multivendor solution, but it is the only FrontEnd solution. There are other marketplaces like Shopify, Volusion, Bigcommerce etc, but these do not hand out a market to you. Dokan comes highly recommended, let me tell you why.
Why Dokan?
Dokan transforms your WooCommerce store into a full functional multivendor marketplace. It is unparalleled because it is compatible with a huge range of WordPress & WooCommerce themes, plugins, beats the price and has a rich library of add-ons which extend features than any other solutions out there. Plus, it is open source and fully customizable.
Once you buy it, it is free forever if you do not update. There are 3 subscription plans for small to large markets. They will be more than happy to do the complete setup for you for free. Their support responses are also fast.
Try the Demo or download the Dokan Lite with an assortment of features for free. Dokan also has a 14-day refund policy.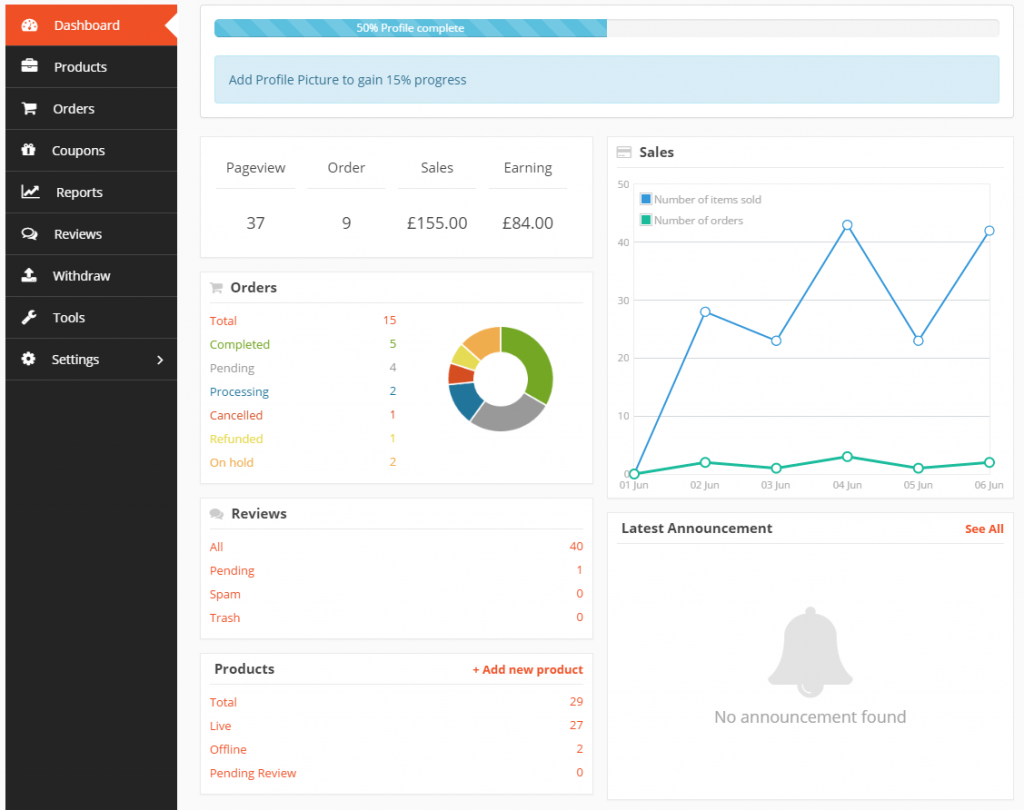 Here is a list of Dokan's features:
1. Frontend Dashboard for sellers, easy to use
2. Unlimited sellers and customers
3. Commission on each sale and commission customization
4. Generate sale reports and invoices
4. Product reviewing and rating by customers
5. Pre-defined multiple categories tags and variations for products
6. Open source compatibility
7. Secure and real-time payment gateways
8. Sellers can be charged for uploading products
9. Coupons and announcements
10. Terms and Conditions for stores
11. International shipping functionality
12. Variable Products and a flat style editor
13. Product Discounts
14. Pre shipping cost calculator
….and many more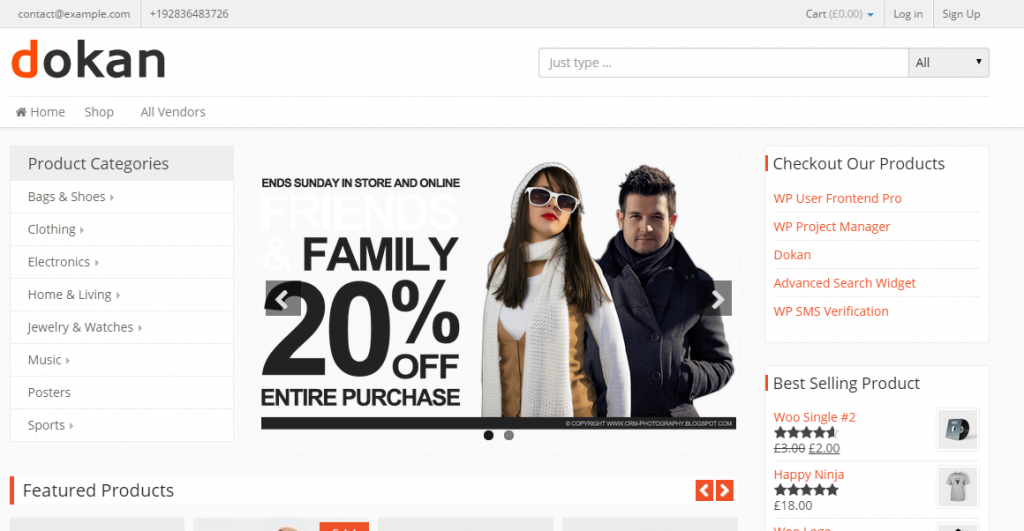 What do you need?
(please follow this sequence for installation)
1. WordPress (Assuming you already have)
2. WooCommerce Plugin (Assuming you already have)
3. Dokan Multivendor plugin
4. Dokan Theme (Free and bundled)
5. Paid Add-ons of your choice from weDevs
So, you only need the plugin to get started. Dokan is now 149$ only for a limited time.

Add-Ons
Dokan has a library of add-ons for a complete marketplace. You can auction products using Dokan Simple Auctions add-on, pay in real time automatically with PayPal Adaptive Payment, add a searching feature with Ajax live search, print or mail invoices with PDF Invoice and copy products with Product Duplicator (free).
Check the full list of Add-Ons.
Get Started!
Well, that's all you need! Come up with a cool name, a smooth plan and start enlisting sellers today! You can visit the documentation page for solutions if you ever get stuck anywhere. For things which you can't solve by yourself, there is the support forum.
If you have any pre-purchase queries, we answer them too! Open a new Ticket.
There are around 70000+ Dokan powered stores online. Take a quick look at Zazzle and Mash.ie, they are created with Dokan.
Good Luck!