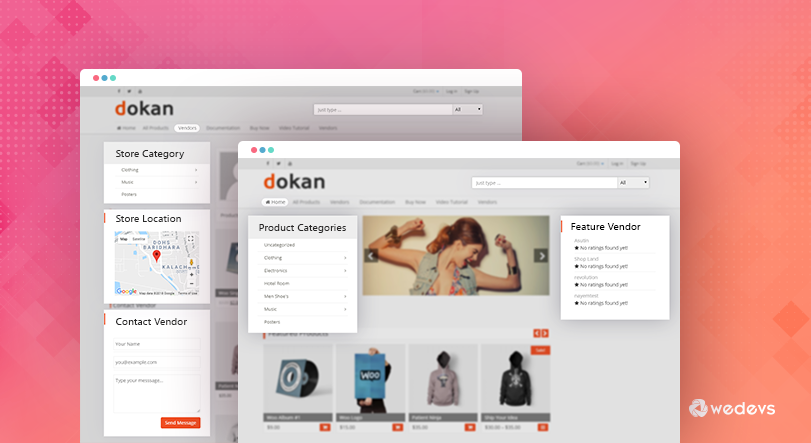 Useful Widgets For Your Multi-Vendor Marketplace
Are you using store widgets for your multi-vendor marketplace?
No matter what your answer might be you are gonna definitely find this article useful.
Making your storefront as attention-grabbing as possible is one of the single best things you can do for your marketplace. It is the first thing a buyer sees when they come to your site. So optimizing each space of your store is a must for developing more revenue.
Widgets(a really small hack) play a really big part in this.
How You Can Add Widgets in WordPress
WordPress comes with a long list of widgets for you to choose from. From calendar widgets to an RSS feed widget the number goes on.
Adding them is also really simple.
Go to wp-admin→Appearance menu
Find the Widgets section
In the available widgets list, you will find every category of widgets you might need. Drag & drop them to the Widget Area on the right side and you are good to go.
P.S. Expand them to see their customization options
Why Should You Use Widgets Anyway?
Information is the key and widgets can help you greatly for that.
Psychologically when a customer visits your online store he/she will mainly be there for two reasons
they have already made their decision and looking for the best deal on your site
or they just stumbled upon your site and browsing along
Widgets can make a big impact on their decision making for both occasions.
Using a widget that features the all-time best selling products(inside your marketplace) can subconsciously make them buy those from your store.
Or a widget displaying the rating of customers can make you feel like a reliable source for buying goods.
Dokan's Built-in Widgets
Why wouldn't Dokan have awesome builtin widgets!
After all, it is the best multivendor plugin for WordPress out there. And why wouldn't it feature widgets?
You get widgets that are extremely useful even for the biggest to the smallest out there. Below are a few that are sure to get your marketplace the growth that it needs. We have categorized them in Free and Paid options.
Free Options
Don't be disappointed just because you are or will be using the free version of Dokan. It supports multiple extremely effective widgets. Like
Best Selling Products Widget: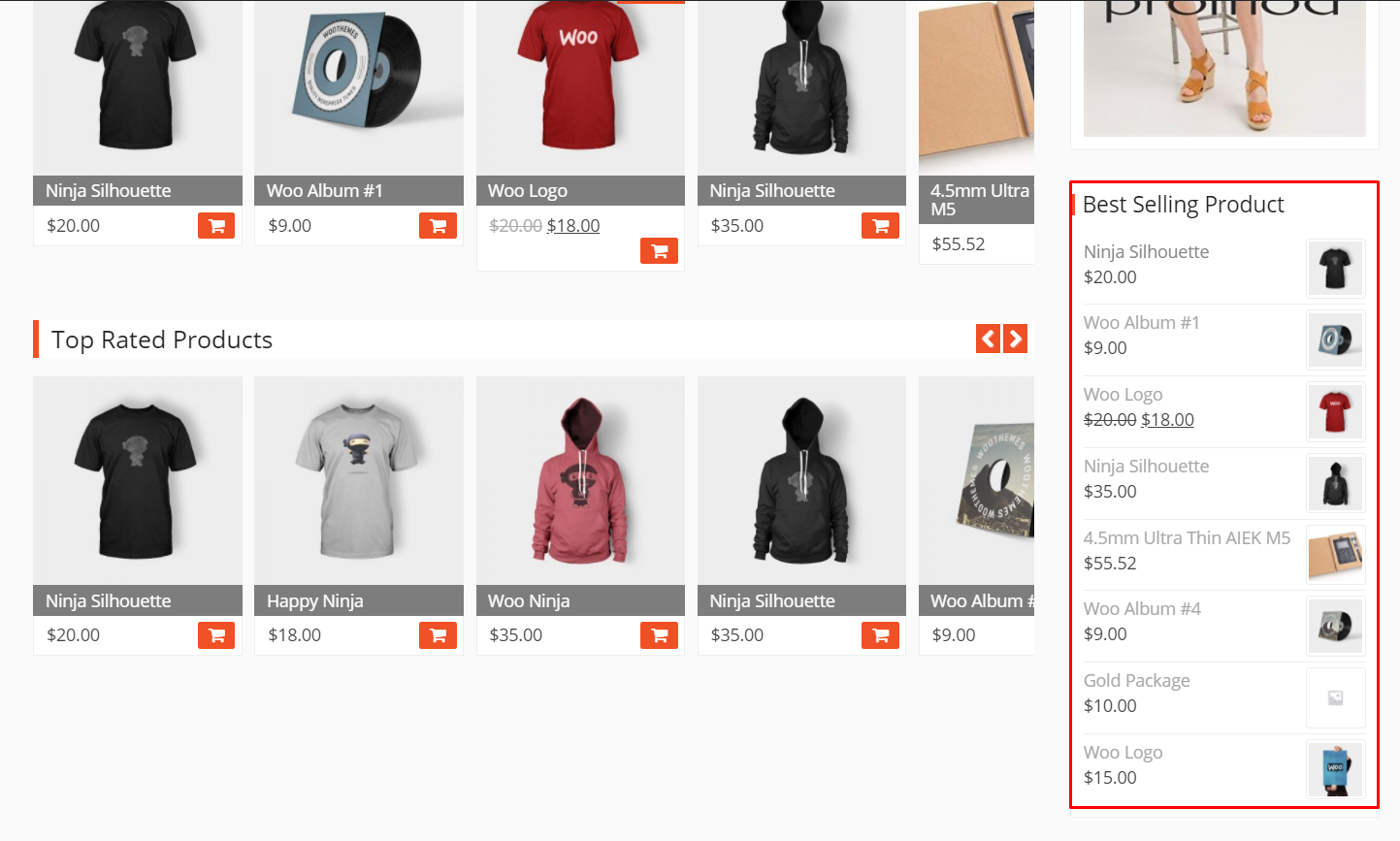 This widget will show the best selling products on your site of all the available ones.
Product Category

It will show the visitor to your site the aggregated list of the category of the products that you sell.
Store Category
A simple widget inside your vendor's individual store showing what type of product they sell.
Store Contact Form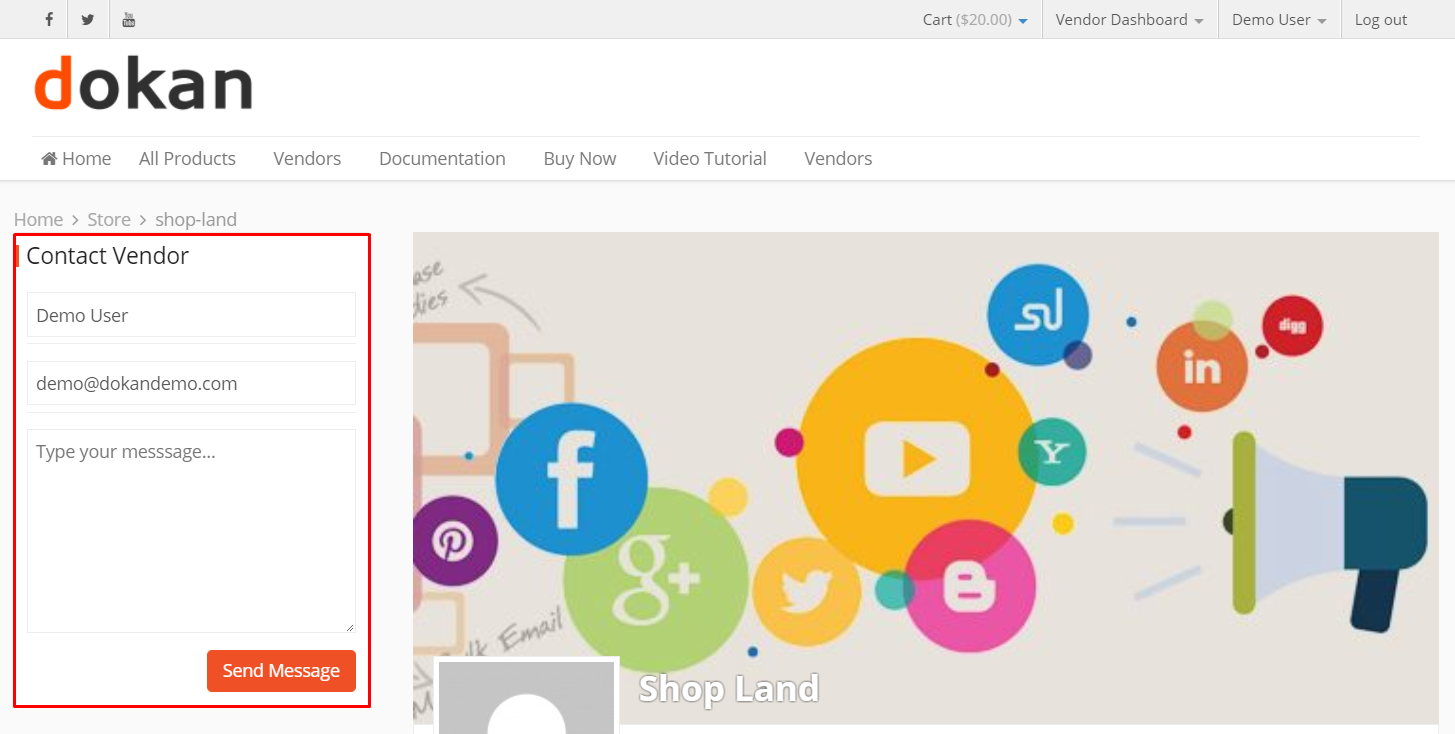 This widget will create a contact form to the vendor right in the store page so that your users don't have to go anywhere else.
Store Location

Want your users to see where they are buying from? Use this widget to show the visitors the location of that store.
Top-Rated Products

Shows the top rated products in your marketplace. This shows a level of transparency that your buyers can rate what they like and don't
Paid Options
In the paid packages of Dokan, you will get much more feature-full widgets. Like
Best Vendor
Everybody wants to buy from the best! Show your visitor who the best vendors on your site are. It is automatically compiled from the rating that the customers give.
Featured Vendors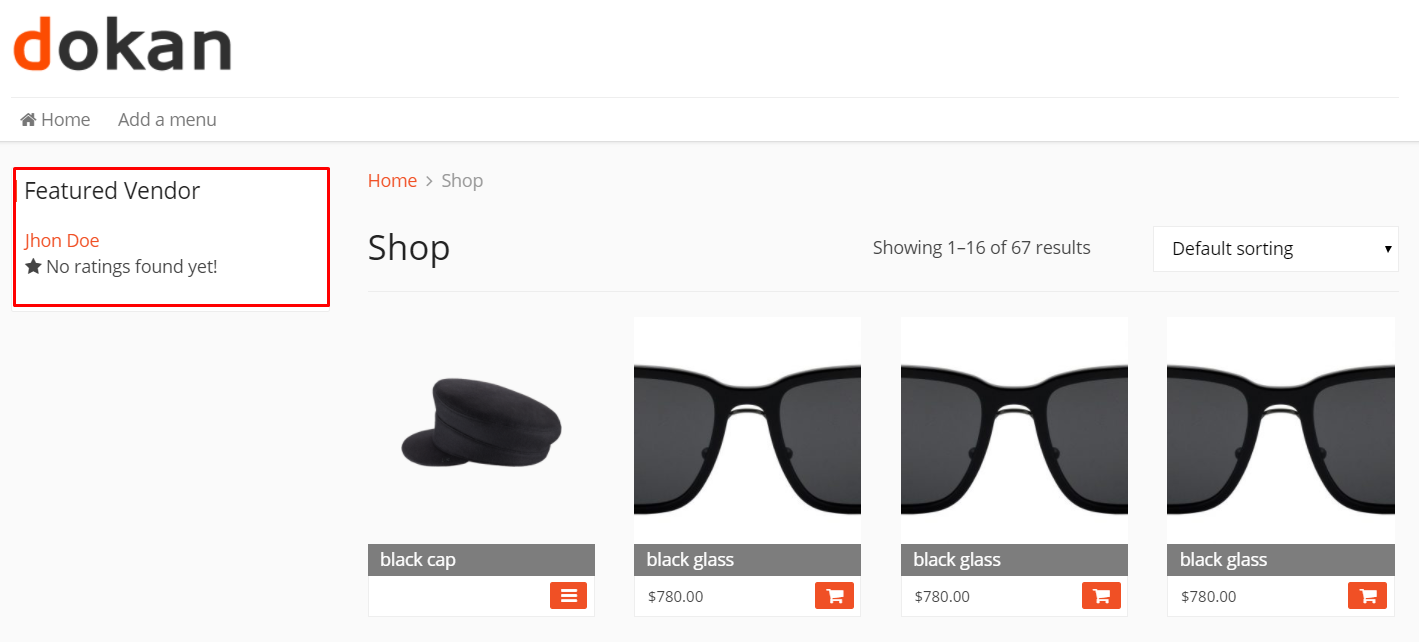 In a booming marketplace, it can get crowded sometimes. Featured vendors can be a great way to bring up the vendors that are doing good for your marketplace. You can also make extra money by featuring certain vendors against a price.
Live Search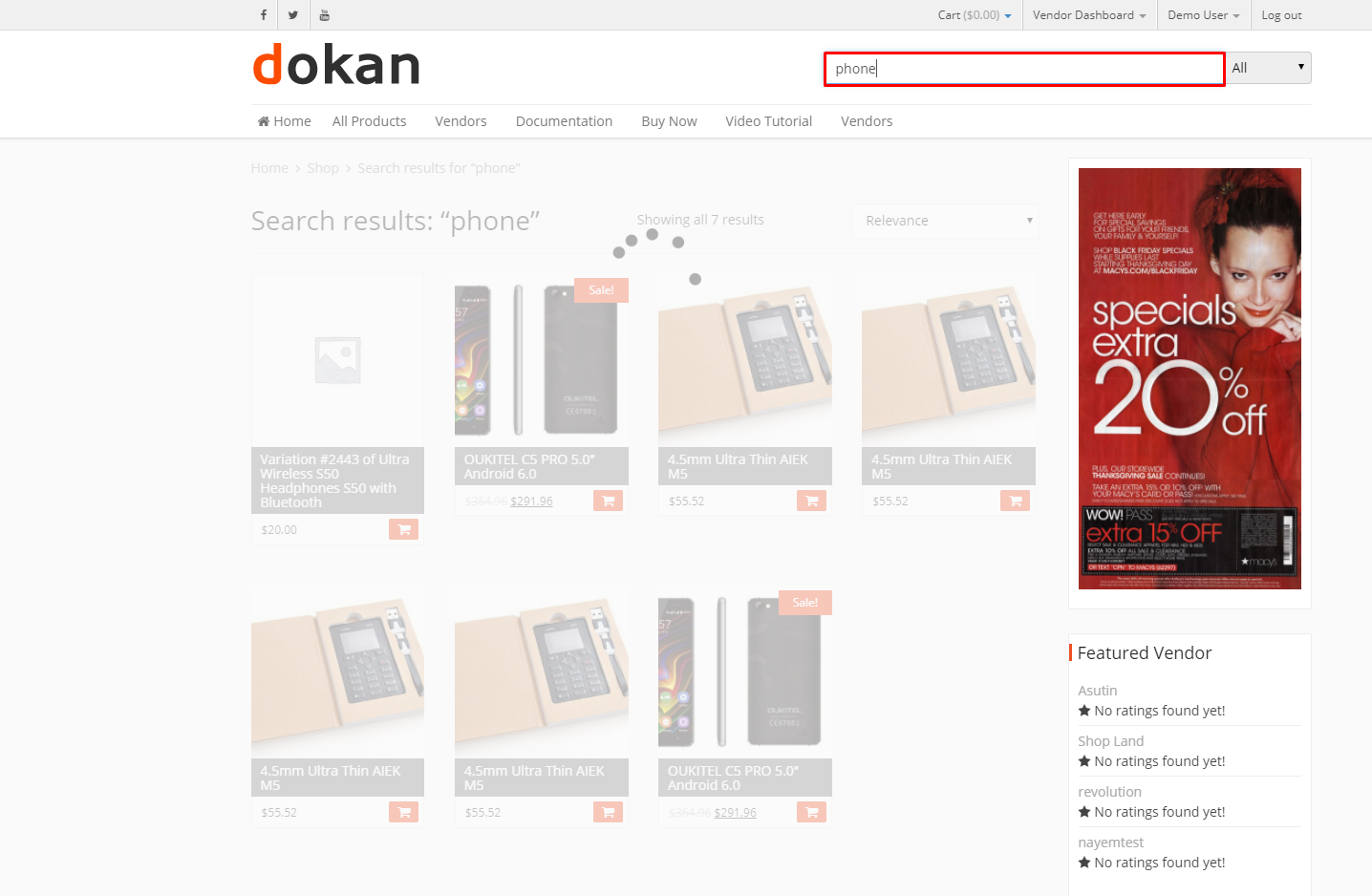 Google has subconsciously changed the way we use the internet. This widget works on that. Don't let your visitor go through all the products. Instead, this widget helps your users search for their products and save their valuable time without even clicking the search button.
P.S. You need Dokan Ajax Live Seach module to use this feature
Verification Widget

Buyers are very conscious of buying from fake sources nowadays. To tackle this problem, Dokan has vendor verification module. But only verifying from your side is enough sometimes.
This widget shows the verification labels in a more detailed list right on the store page.
P.S. You need Dokan Seller verification module to use this widget
Store Support Area Widget

One of the most used features of Dokan is individual store support. But you need your visitor know that you feature in the first place.
Use this widget to set a Get Support button on the store page.
P.S. You need Dokan Store Support module to use this feature
Interested To Learn More?
If you are thinking of starting a WooCommerce Multivendor store very few offers what Dokan does seamlessly. With all the modules that come with Dokan, you can customize any way you see it fit.
You can always have hands-on experience from