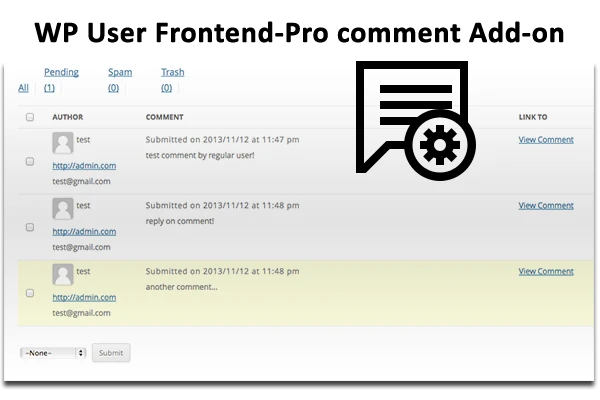 Front-end WordPress comment manager add-on for wpuf-pro
Today we released another premium add-ons for User Front-end PRO , named Frontend Comment Manager and its free with Developer license.
Overview:
This Frontend Comment Manager add-on will allow you to show  comments at front-end by using simple short-code. So, you don't have to give back-end access to your users for comment moderation!
Features:
Users can edit their own post's comments
Mark as Approved/Unapprove/Spam or even send to Trash
Uses:
Shortcode: [wpuf_comments]
You can pass different post type parameter for listing different type of comments.
Example: [wpuf_comments post_type="product"] will display all your woo-commerce products review comments.
Settings:
You can control how many comments should show per page.
Go to – User Frontend -> Settings
Screen-shots:
Buy & Support:
This add-on is FREE with User Frotnend Developer license Or standalone price is just $19 USD . You can buy from here .
For any support – open a support topic on our forum here.