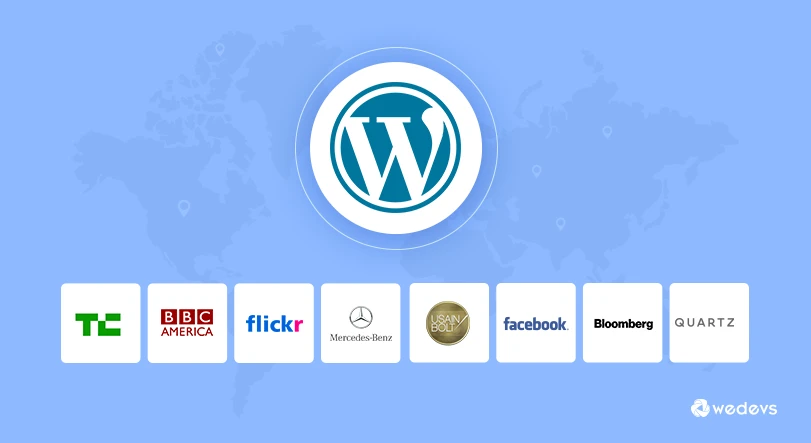 Why Biggest Brands in the World Use WordPress and Who They Are
At the time of this writing, WordPress is used on 29.2% of all the websites on the internet, resulting in a market share of a staggering 60%. There's something about it that makes this platform powerful so much so that 54 out of the top 100 companies of Inc.5000 are running their website on it. And it's ever increasing!
Matt Mullenweg even went on the record saying their next goal is 50%+ market share.
Why WordPress is So Popular …
Though it started off as a blogging software, WordPress today is darn expandable, scalable, secured, and much more than that. Many heavy hitters, such as, eBay, Sony, GM, UPS, Forbes, CNN, Reuters, The NYT, Samsung, IBM and TechCrunch are using WordPress as their blogging or website platform.
One of the reasons WordPress is a powerful CMS today is because it expanded while pivoting on a certain target audience and focus: Bloggers whose digital communication needs the platform sought to understand and fulfill in an easy way. This commitment from the beginning towards content people has worked quite well for the world's no.1 CMS. Because when it grew it did so centering on its content making and managing capabilities.
Besides that, you can turn any WordPress site into powerful web applications using plugins. WordPress.org has lots plugins available just for you, 54K to be exact. And guess what, they are completely FREE! You can even change the look of your WordPress site completely using different themes. There are both free and premium plugins & themes available in the market.
This origin, focus, and usability makes WordPress super appealing to rookies as well. Anyone can install and set it up without the use of tech manuals. And it's super easy to start a blog or website on WordPress even for the 60 year old IT employee, the hobbyist chef, the teenage music enthusiast, or an old marketing firm.
Where WordPress Stands Today
approximately 26,701,222 websites run on WordPress, and 239,139 of the top one million websites run on it, too. – websitesetup
Some prominent names among these are The New York Times, Forbes, The Washington Post, and The Daily Telegraph. Though WordPress mainly fuels and handles the blog content of these giants, it does so darn well.
These stats show the appeal and power of WordPress as a top CMS.
No doubt then why so many tycoons like the Fortune 500's, international news corporations, tech giants are also creating and managing their content marketing materials on WordPress.
Here are some of the reasons top companies love using WordPress.org:
WordPress.org is self-hosted and user-maintained. So all site information is under the user's control.
It's a feature-rich blogging and content making platform that gives users complete control to curate, modify, and publish.
Anyone can install, set up, and start using WordPress without a manual.
The platform is scalable and businesses have control over their own database.
The CMS has a super intuitive and beautifully designed interface.
It's easy to manage and edit multimedia, such as, photos, videos, and gifs.
Let's you extend site's functionality by installing plugins, extensions, integrations, and themes.
Super SEO friendly and ensures websites rank high in search engines.
Responsive and mobile-friendly.
So that's how WordPress.org works. But there are brilliant companies out there who are choosing to use WordPress.com or WordPress.com VIP rather than WordPress.org.

So what's the difference between WordPress.org and WordPress.com?
As you know from the above list, WordPress lets you self-host your website or blog entirely. This includes the core, plugins, and other widgets.
WordPress.com, on the other hand, has the following:
Hosting, web server, and all data is managed by the WordPress.com server.
Custom domain can be used by upgrading. Premium hosting, security, and backups are included.
Limited cabilities in terms of Google Analytics, SEO features, full theme and plugin support.
Limited flexibility in terms of custom themes, uploading videos, plugins or change PHP codes.
It's also bounded in terms of what can be created – eCommerce and Membership sites cannot be build in fully functional ways.
It's best for bloggers and small businesses who don't want to manage their own web server, own a hosting, or depend on someone to handle everything.
The WordPress.com VIP is another version of WordPress.com, though it works like a separate entity. It lets businesses do much more than all other versions of WordPress.com (Personal, Premium & Business).
The VIP program is ideal for big shots that require very high security and don't want to self-manage the entire upkeep of the site.
VIP is more of an Enterprise hosting that's cloud-based and frees the user from self-managing. It's a fully managed site where there is a team that helps to keep the site up and running. They may even work in tandem with the existing in-house development team. VIP gives far more detailed training and can work on the development of the project itself. Hence it's a likable solution to big companies that need that extra security, vigilance, and maintenance of their database.
While WordPress.com's most upgraded plan, Business, is more catered towards small business, big corporations need a solution that can handle a huge amount of traffic reliably and securely. High hitters require a solution that grows past the limits of WordPress.com's general hosting options. The VIP Program has much more hands involved in the upkeep of the site so it remains secured and stable.
The WordPress.com VIP plan includes the following:
A complete digital publishing solution, with full editorial control and shareable workflow.
Functions to conduct product and corporate marketing.
Expert guidance and multilingual support.
Vast ecosystem of developers, technology partners, strong infrastructure, and expert code review.
Industry-leading analytics.
Different corporations are using WordPress.org or WordPress.com depending on their needs. Here's a list of some of the major companies and entrepreneurs worldwide using the different WordPress versions.
Popular Brands Using WordPress
WordPress.com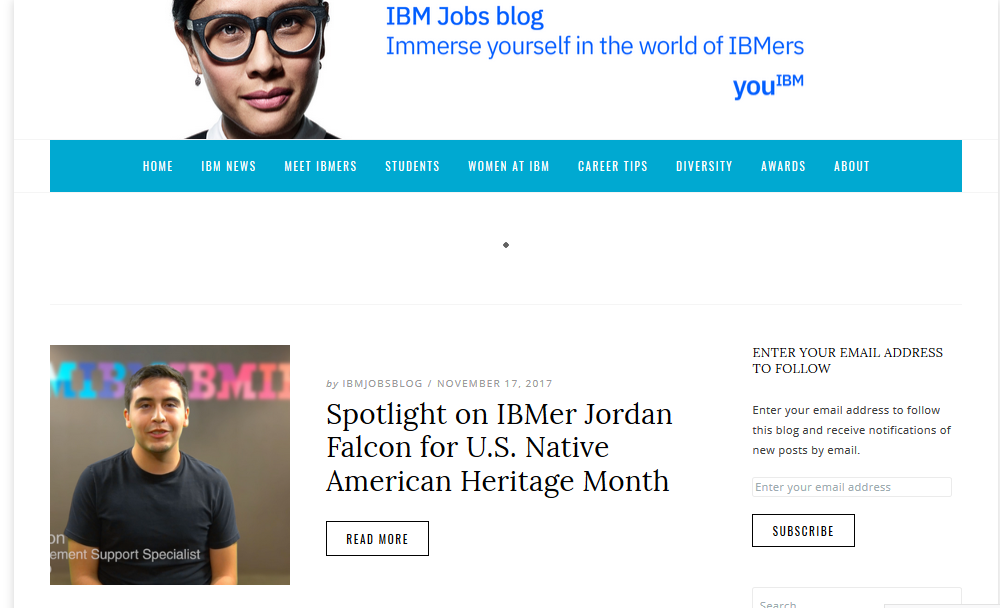 IBM Jobs
The official site for IBM Recruitment. It provides an insider view of their company, their strategic vision & what they have to offer.
Microsoft News
The official portal for news about Microsoft. It features events, features, press materials, and other news on Microsoft.
The White House
whitehouse.gov is the official website of the White House and is owned by the United States government.
Boing Boing
Billed as "the world's greatest neurozine," its editors write about technology, science, culture, and much more.
The Bloggess
An incredibly popular blogger, Jenny's blunt, incisive writing style & willingness to lay everything bare have made her a favorite.
FiveThirtyEight
A polling aggregation website with a blog owned by ESPN. It features opinion poll analysis, politics, economics & sports blogging.
The Herald Sun
The Herald Sun was established in 1990 as an amalgam of the afternoon daily, The Herald, and the morning daily, The Sun News-Pictorial.
Flickr Blog
The companion blog to Flickr, almost certainly the best online photo management and sharing application in the world.
Facebook Newsroom
Top news & events from the newsroom of Facebook. It informs about all the unique ways Facebook is contributing around the world.
TechCrunch
A blog about technology start-ups and is one of the top technology blogs on the web. It produces news & information on startups.
Quartz
Quartz is the brand new, global business news site from Atlantic Media. It covers a host of topics around news, videos, ideas & obsessions.
WordPress.org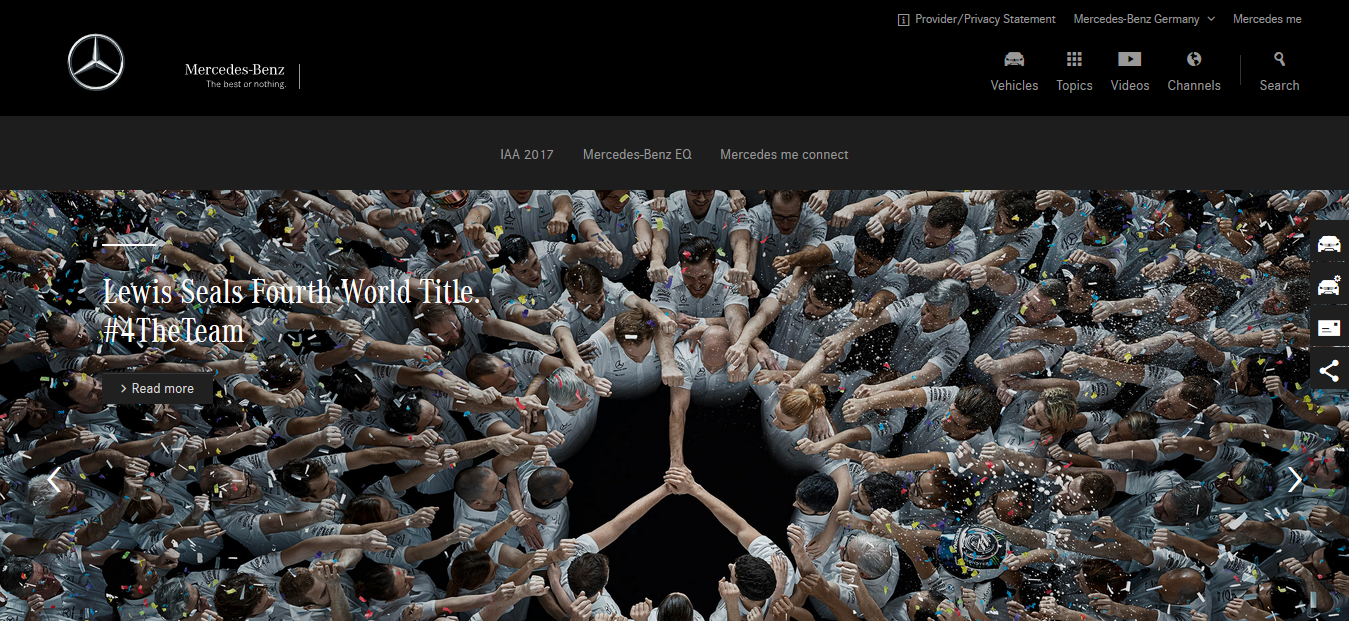 Mercedes-Benz
Mercedes-Benz is a German automobile manufacturer, a multinational division of the German manufacturer Daimler AG.
Bloomberg Professional
The new Bloomberg Professional website represents the level of industry expertise and quality of service only Bloomberg can provide.
Brian Smith
Pulitzer Prize-winning celebrity portrait photographer Brian Smith based in Miami, Florida.
BBC America
Presenting the best of Britain's shows & American originals, BBC America is home to brilliant television from both sides of the pond.
Usain Bolt
The World's Fastest Man, 8 times Olympic Champion. 11 times World Champion, has a site running on WordPress.
Milwaukee Police
Milwaukee Police News features a beautiful and unique design, and is an interesting example of governments using WordPress to build modern, data-driven web sites.
Bata
Bata is a family-owned global footwear & fashion accessory manufacturer & retailer with headquarters located in Lausanne, Switzerland.
The New York Observer
Founded by Arthur L. Carter in 1987, it is the weekly newspaper of New York. It's published every Wednesday.
Katty Perry
Katy Perry is a multi-platinum American singer-songwriter and musician. The site covers her albums, products, and videos.
Forbes Blogs
The Forbes Blogs cover everything related to business, from the lives of billionaires to what businesses should know about The White House.
Visit Forbes Blogs
Wrapping Up
With its high content-making capabilities from the start, WordPress has rightly been able to rule over the world as the no.1 CMS. Content is the cornerstone of today's businesses. Everything from web design themes, building attractive web technology, target users, to usability of sites, revolve around creating high quality and engaging content. Content that people can get involved with, celebrate, and share.
Businesses run after news, qualified professionals and writers to create content that empowers consumers and influences their purchasing and consumption habits. The more relevant and quality content is created by a webpage the higher is its rank on search engines like Google, Yahoo, and Bing. So it's no surprise that WordPress is highly regarded.
WordPress does content management very well which is why so many brands are using it for content-making, both as blogs and websites. But it may not be true for all. What platform works for you is usually determined if it does the job right for you, is easy for you to understand and use, and serves well enough to give the best user experience.