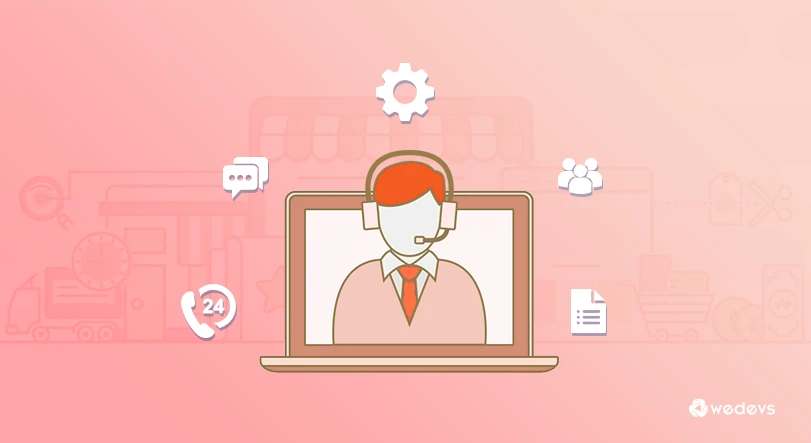 Why Store Support Matters For A Multi Vendor Marketplace
In 2013, WALKER INFORMATION, INC. a famous B2B consulting firm in the business for more than 75 years published a report Customers 2020 that predicted customer experience & support will overtake price and product as the key differentiator by 2022. It's already the end of 2017!
By now this should not be a surprise to you that this is on the way to becoming true. Some of the biggest brands in the industry are facing competition from small-time companies that are giving some of the best customer support and experience out there. Dollar Shave Club should have never happened despite Gillette being in the market. To the point that Gillette had to strategize a separate business model to compete with the startup.
Why Would You Need Dokan Multivendor
E-commerce is the future and WordPress now has an absolute usage of 42% and market share of 59.9% [Source]. They were bound to clash with each other at some time. Rather than opposing each other popular tools like WooCommerce combines the power of both. But still, it doesn't support all the features that customers want to see in their business. Dokan, a multivendor marketplace for WordPress comes as a solution to this problem. It turns any WooCommerce store into a multivendor marketplace and extends much of its features. A list of things it help you do –
Create a multivendor marketplace
Generate detailed reports & statements
Add multiple stores for vendors and multiple products for each vendor
Set shipping rates
Adaptive payment options
And much more…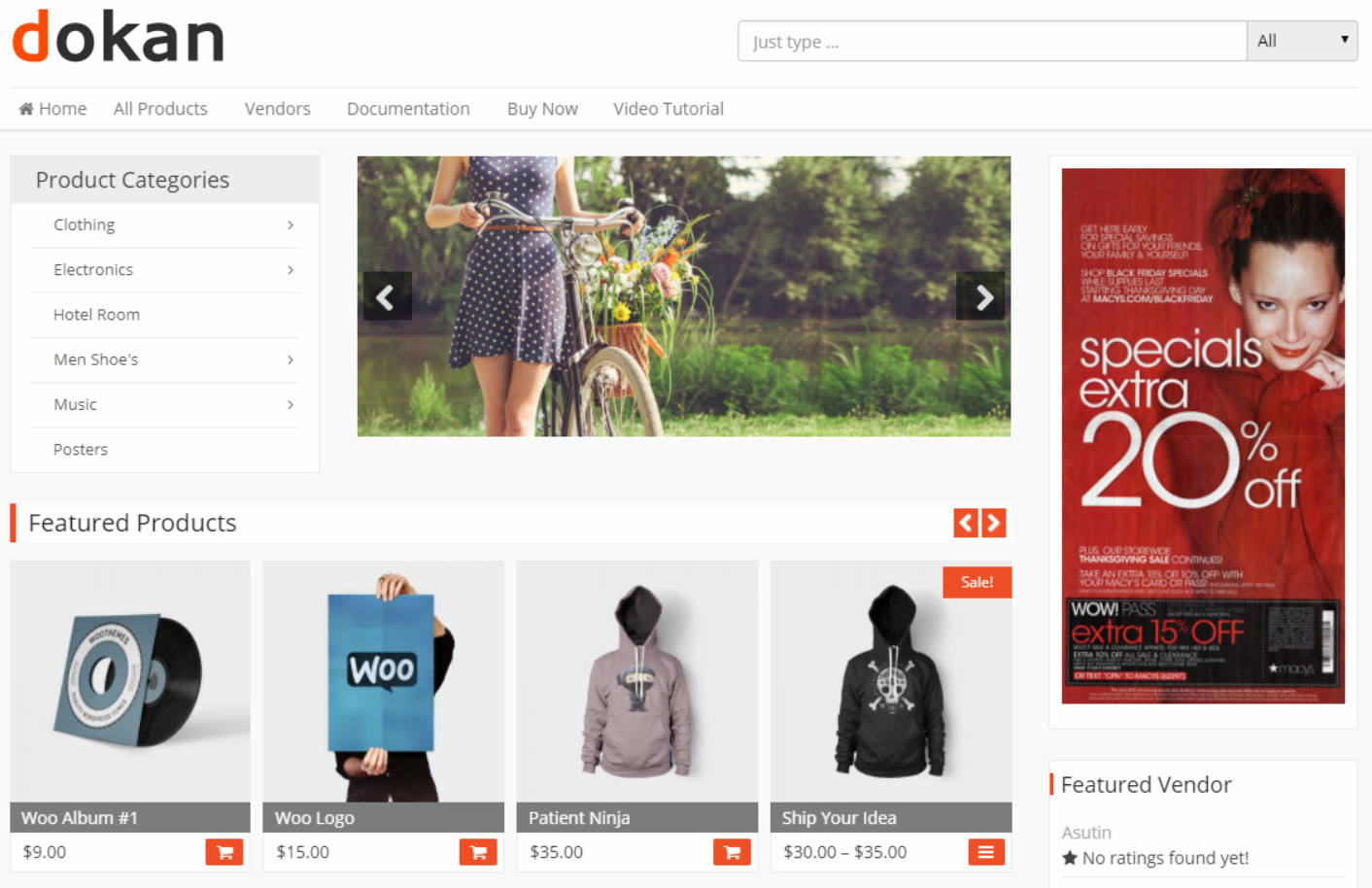 Importance of Customer Support
Getting everything set up and running for an e-commerce store is the easy part. Maintaining a set of standards that will keep your business growing is the real struggle. Selling of quality products in your business, keeping up with latest technologies, maintaining the credibility of your vendors and list goes on and on. But very few things are as important as individual store support. The pre/post sale support that the vendors or you give to your customers can be a key deciding factor for your e-commerce site to evolve. As it will build trust and brand awareness, improve the public persona that your business holds. If we're to be put on a list it would have looked something similar to this
Custome service matters more than price
Existing satisfied customers are more likely to buy from you than new customers
Word-of-mouth advertising is the best kind of advertising that money can't buy
Great customer service open doors for new partnership & other opportunities.
And the list goes on……..
The best part is great customer support will mean greater customer retention. As you know
It is cheaper to retain a customers than to acquire one
How Dokan Handles it?
As you should know Dokan is a plugin that helps you to convert your single vendor site to a multi-vendor marketplace. Allowing multiple people to sell in your marketplace can be very effective for your business economy. But it comes with its own set of problems. Like fake/low-quality product, substandard vendors, vendor-customer conflicts etc. We weren't gonna let this be in the way of our customers. Every problem has a solution.
For these complications, we have added multiple modules to our Dokan plugin. Like
Vendor Review: Allows customers to leave a review for vendors.
Seller Verification: Gives the admin feature to verify a vendor via their social profile, phone, photo ID etc.
Store Support: Gives a button Get Support to a vendor store.
Product Enquiry: Add a Product Inquiry tab to a vendor store so that customers can inquire about a product.
These modules are available for different price points that are perfectly suited for each user according to his/her needs.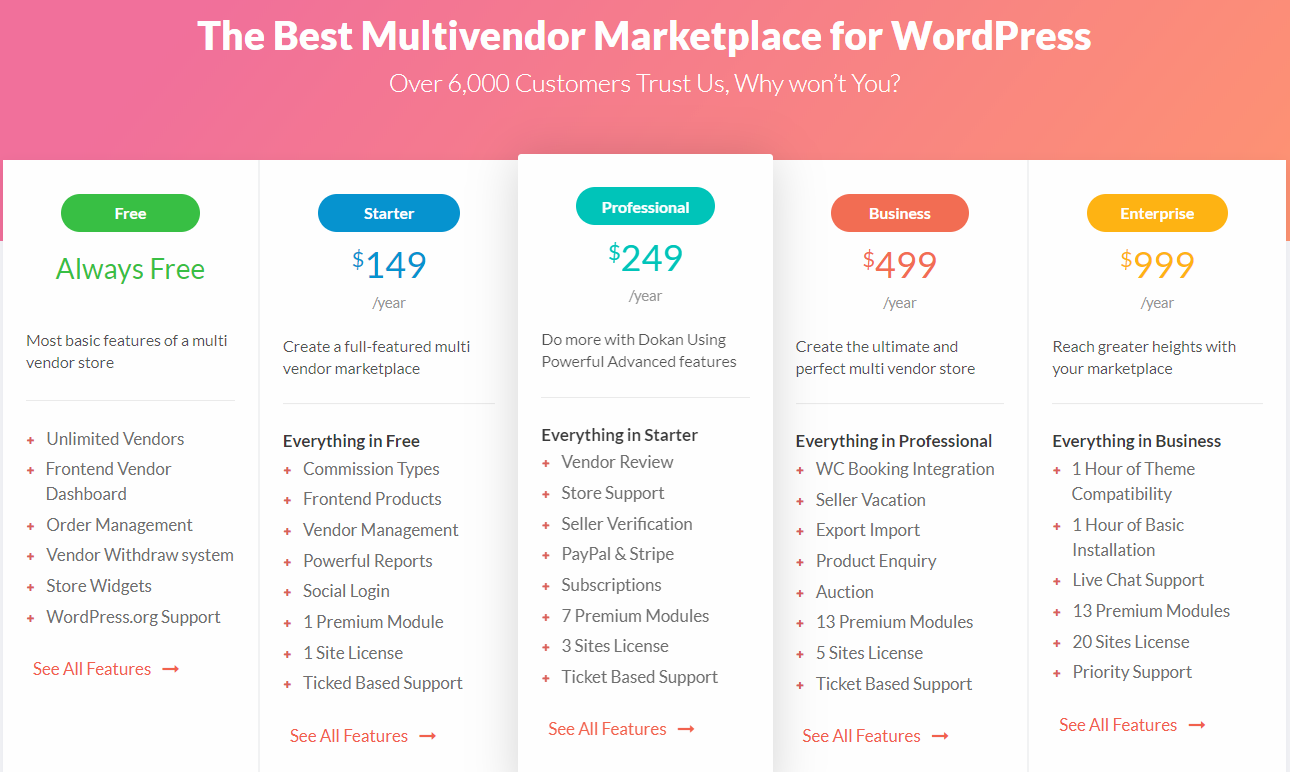 Learn more from here.
Store Support
One of the modules for creating a robust customer experience for Dokan is Dokan Store Support. To enable Store Support you need to go to the module section of the Dokan menu by going to wp-admin→Dokan→Modules and toggle Store Support from deactivated to activated.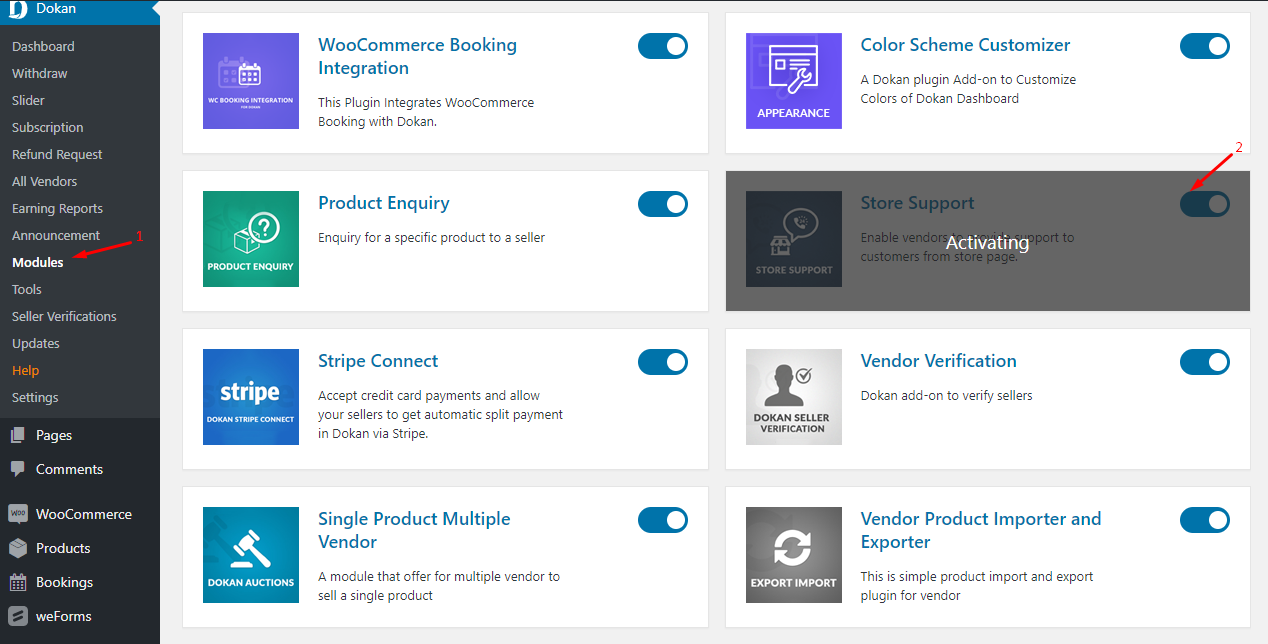 It enables a Get Support button on each vendor store page so that each customer can directly communicate with the vendor and vice-versa from within the store. It gets rid of the hassle of communicating through multiple channels and follow up later on.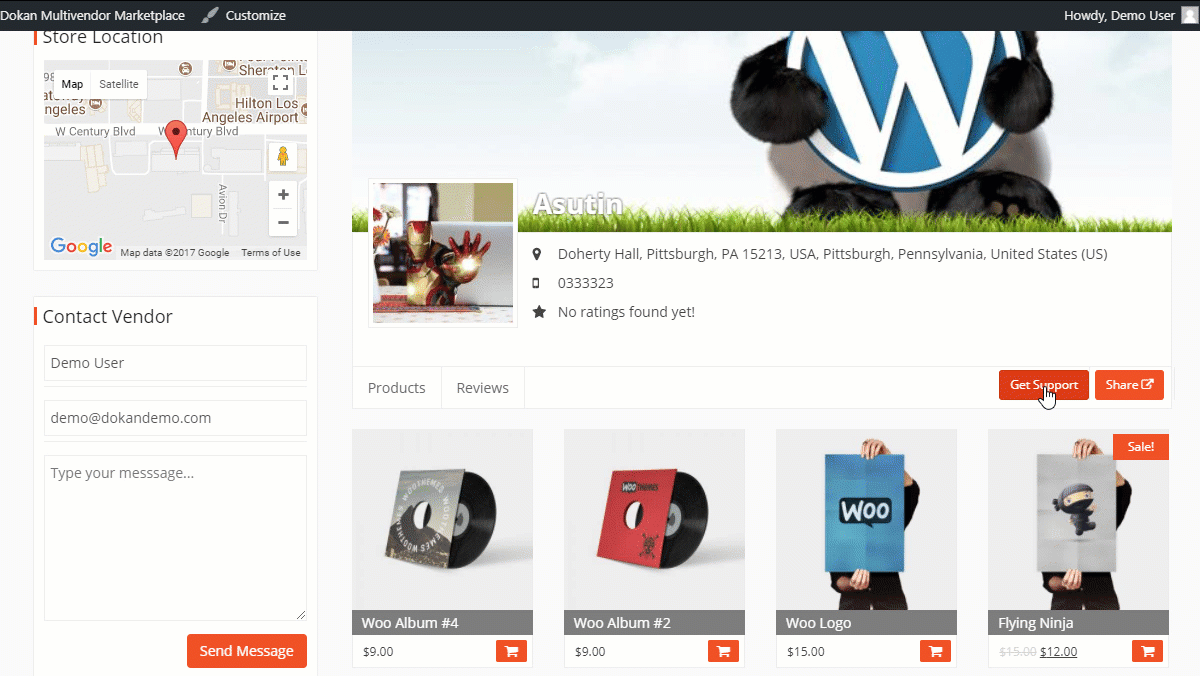 After a customer creates a support ticket the vendor will be able to reply to that customer at his/her convenient time. They will see it as a thread. The vendor can reply to the ticket or choose to close it if the vendor solves the problem.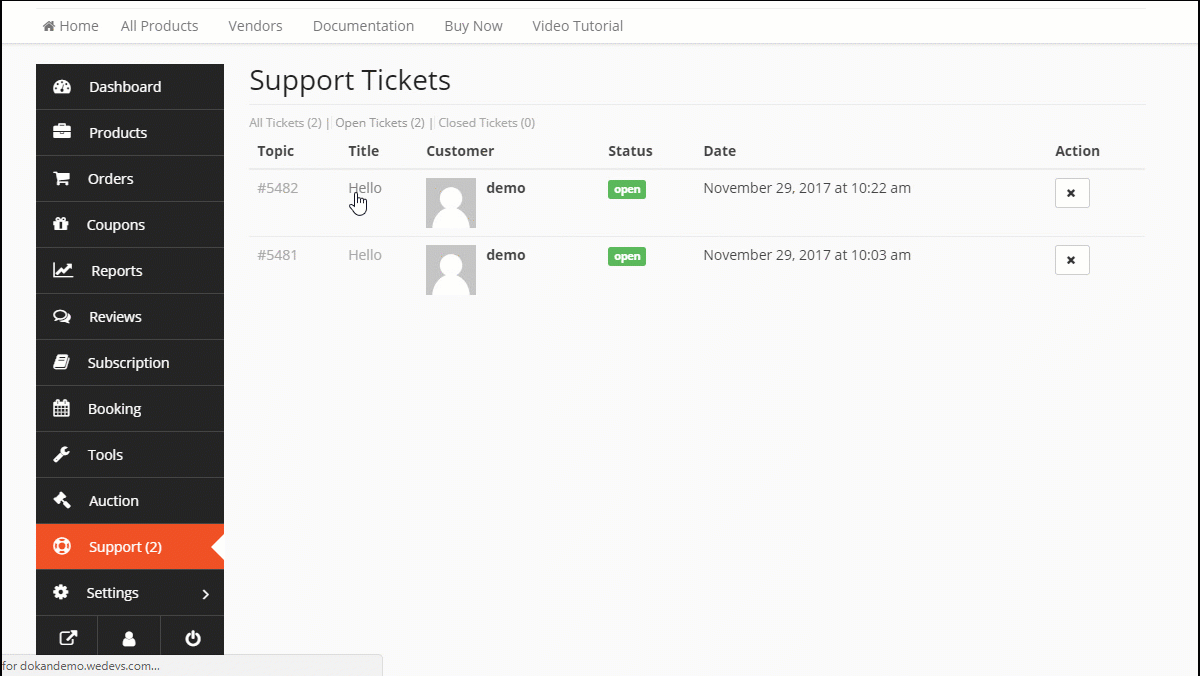 Conclusion
Dokan store support builds a sense of trust between you and the customer. For any e-commerce platform, individual store support should be a must if it is looking for long-term growth.
Because when they come back and bring back more customers, simple economics says that you are bound to make more money 🙂
Interested in how Dokan will help you in your multivendor marketplace business. Don't just take our word for it. Click here to see the Demo. If this blog piqued your interest and you want to try out Dokan, see our pricing for a perfect multivendor store. You can always get started for FREE