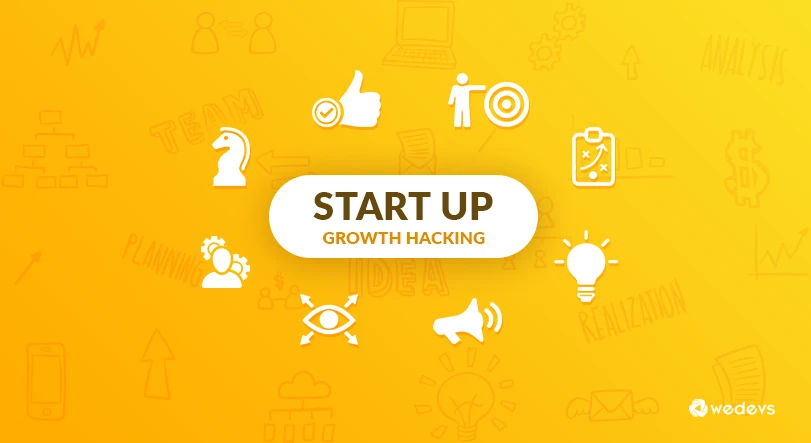 Growth Techniques To Apply Before Launching Your Startup
Pre-launching is a crucial phase of any start-up. At this stage, it is natural to get confused about taking any actions. When it comes to marketing, this can not get any truer. How should you let people know about your product? What if the promotions don't work out? How will users react if my product doesn't function properly? If you are a start-up founder, we know that these thoughts kept whirling through your mind during the pre-launching period.
Despite everything that comes to your mind, it is important to get your marketing right. You must have an audience base ready before you have a final product. You will need to study your audience and ensure product-market fit for your startup. In this write-up, we talk about some pre-launch marketing strategies that will help you gain initial traction. Once that is taken care of, your startup will have a better chance of financial success in the future. Enough of setting the context, now let us move onto the bucket of wisdom.
Get In Touch With Your Existing Contacts
This is the first thing you should do for your pre-launch marketing. By now you must have a lot of contacts in phonebook, mailbox and other social networks. Your priority should be to build a formal list and start some sort of conversation about your new startups.
To maintain a structured list you can take help from great online tools like Zoho, HubSpot etc. This course of actions will allow you to know how they can be relevant to your startup. You will definitely find out that some of them are willing to test your product. If it is your lucky day, you can get one or two potential investors as well. Categorize them accordingly and cultivate your lists.
Don't forget to utilize LinkedIn for your startup. Keep your connections updated about what is new with your company and share blog posts regularly with them. Joining relevant LinkedIn groups can help you get effective leads as well.
Generate Leads Through Contact Forms
We hope you are familiar with the concepts of lead generation. In plain words, this is the process of getting people attracted to your business through filling a query form. There are numerous ways you can generate leads. The best way to get started is to have a contact form on your website.
Those who are interested in your product is way more likely to fill in this form than contacting you in person. Your work doesn't stop here after setting up a contact form You need to track the submission data on daily basis and make sure they receive updates periodically. You can set up automated emails for this purpose.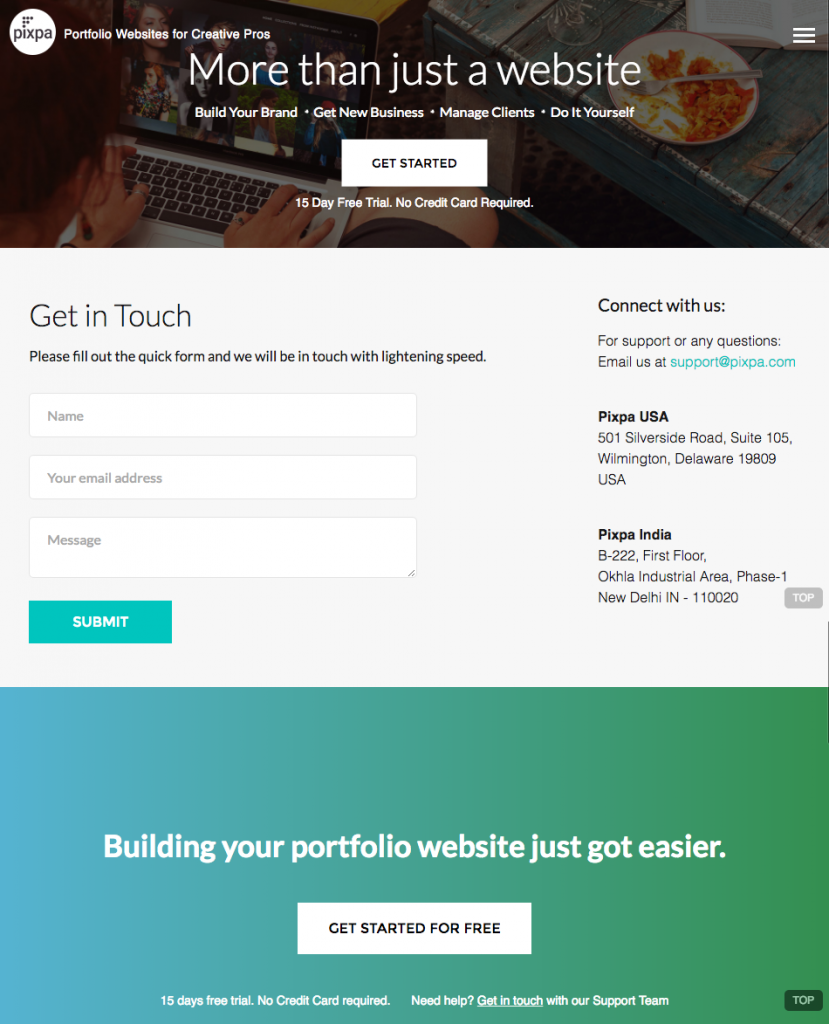 Start a Blog For Content Marketing
Content is the difference maker for any startup during the pre-launch. As you probably know, the buyer journey consists of Awareness, consideration and decision stages. You need to make your contents speak for you to influence the purchasing decision.
This is why you need to start a dedicated blog for your startup. Here you need to keep in mind that excessive self-promotions will lead to a loss of trust among your audience. The idea is to keep on creating values for your potential target market through informative contents.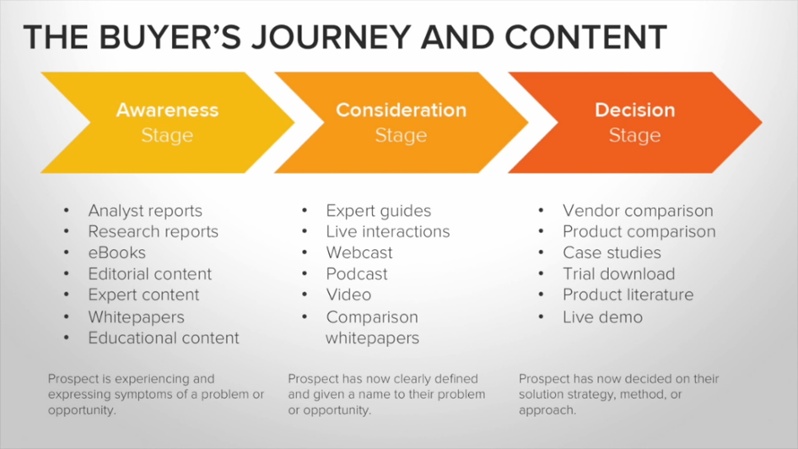 In the process of blogging and content creation, you start making your site search engine optimized. This is really important in order to get a higher ranking in the search results. According to research findings, 91% of online searchers do not go beyond the first page of search results.
Besides, online reputation management (ORM) is another aspect that allows you to be discovered through a range of keywords and tags.
Keep Active On Social Networking Sites
Facebook and Twitter profiles are must-have from the pre-launching stage. If you are thinking you will create a page for your products only when it becomes a hit, you are not thinking it right. Rather you should use social media for a holistic marketing approach.
Make sure you share all your contents on your FB and Twitter profiles to increase engagement. Invite all your friends to virtually support your endeavor and ask them to share the words. This might sound very simplistic but many start-up founders simply lag behind just because they don't take social network seriously.
You can take a look at this infographic about the major social networking sites to have a better understanding: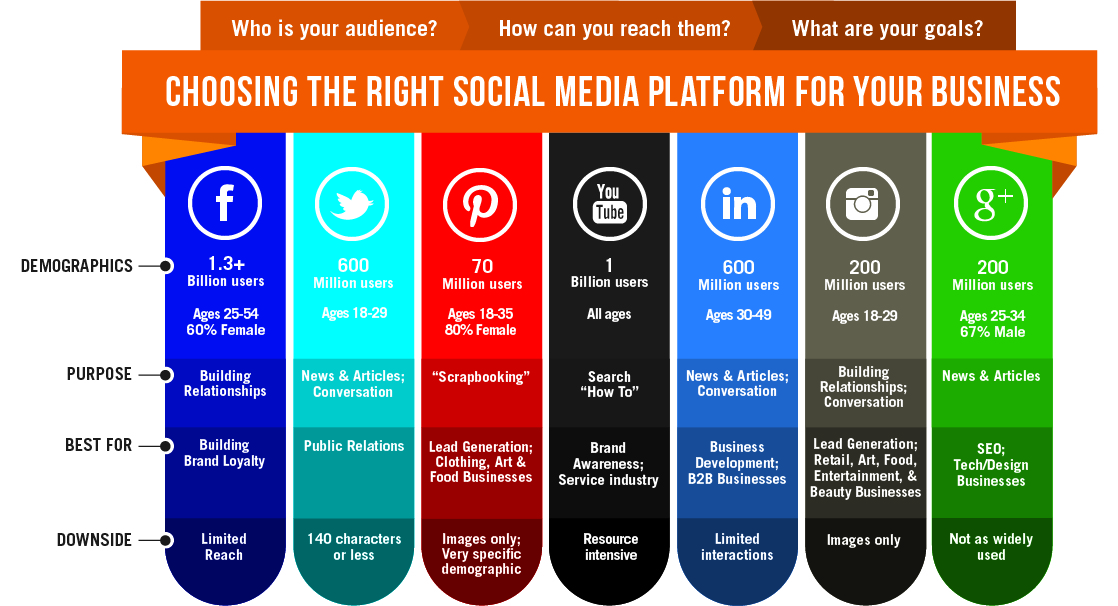 Approach Influencers As Early As Possible
Engaging your influencers should be on your priority list from the very beginning of the startup. You should be on the lookout for influencers who suits your company's visions and strategies. However, influencers are already reputed in the market so you need to be really tactful while dealing with them. Make them feel that they have a stake in your startup by offering various co-promotional opportunities.
User-generated content from the influencers is a remarkable way to grow a brand. Audiences are more likely to respond to an influencer they follow than companies that pursue sales techniques. So, when you are getting an influencer involved with your product, you are essentially delivering a personalized touch to the customers.
Keep Track Of Everything and Replicate the Best Practice
Now the most important part, you have set a process to track your data and interpret them. For web traffic, Google Analytics is the universally preferred tool to track and monitor data in real time. It will help you to understand where your audience mostly comes from, which age range they belong to, what draws them to your site and many other traffic stats. This data will help you to prepare your content strategy and design products that will decide the fate of your startup.
Besides, all the social networking sites have its own analytics dashboard to show the major metrics. Engagement rates on these channels will give you info about the things that drive clicks, shares, and likes on your posts. All you need to do is embrace these data and take actions based on them.
What's More?
We believe email marketing deserves an honorary mention in this article. After you have a decent contact list, you should start running email campaigns. Apart from giving them automated updates or welcome messages, you can give early access or coupon rewards through email campaigns.
Another option can be partnership marketing. This is done by creating mutual values between two companies. For example, if your product has any third party feature integration, you must convince them to promote your product. There is a huge scope for innovation while it comes to co-branding. The execution is undeniably tough, but it is worth the shot for a startup because the outcome can be remarkable.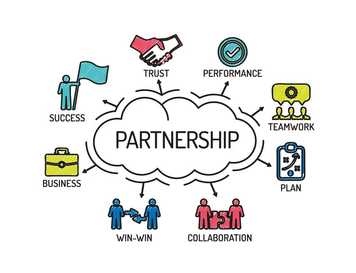 There is a common misconception that marketing should start only after a startup is launched. Don't fall into this trap. Marketing should start very early and dictate the growth of the startup. How your product will be adopted by the customers depend largely on your communication approach and promotional strategy.