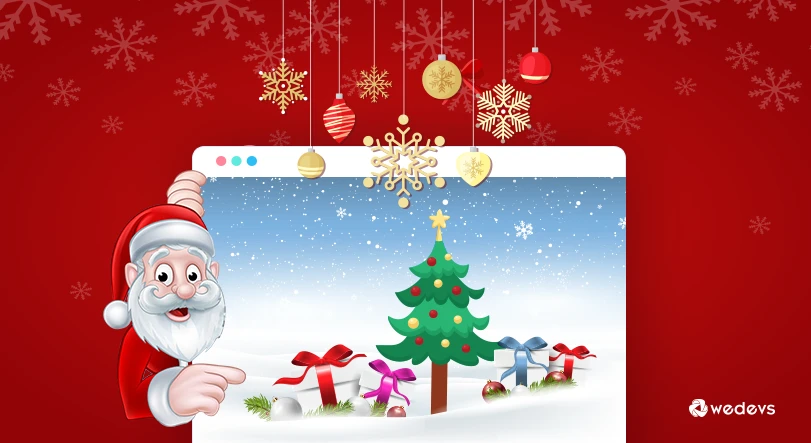 Bring The Holiday Look To Your Website Using WordPress Christmas Plugins
Santa Claus ? is coming to town
It's that time of the year again when you can spend some of the most memorable quality time with your family & friends while keeping all your worries at bay. But if you have your business up on the internet, it is always accessible even throughout the holidays.
You should not treat your online presence any less than a bricks & mortar store. Just like you would decorate your physical store to treat your customers to a great festive atmosphere, you can always bring a holiday specific look to your website. Which very few of your competitors would think of to stay ahead of the curve.
The great thing about WordPress is that you are never short on options to do anything that you want. A vast array of plugins is there at your disposal. If you are lucky enough to host your website on WordPress, stick through our blog to see some of the most popular plugins available for simple yet colorful decoration you can make this holiday season.
WP Snow Effect
In this snowy season treat your users to the same chilliness they are feeling in real life. WP Snow Effect plugin creates a snowfall animation for your customers to enjoy. It uses no image files instead it uses jSnow JQuery plugin (2kb only) leaving your site loading speed unchanged.
The good thing about this plugin is that the developer team updates it quite regularly. So you can expect minimum compatibility issues. It also has the most number of download amongst this list.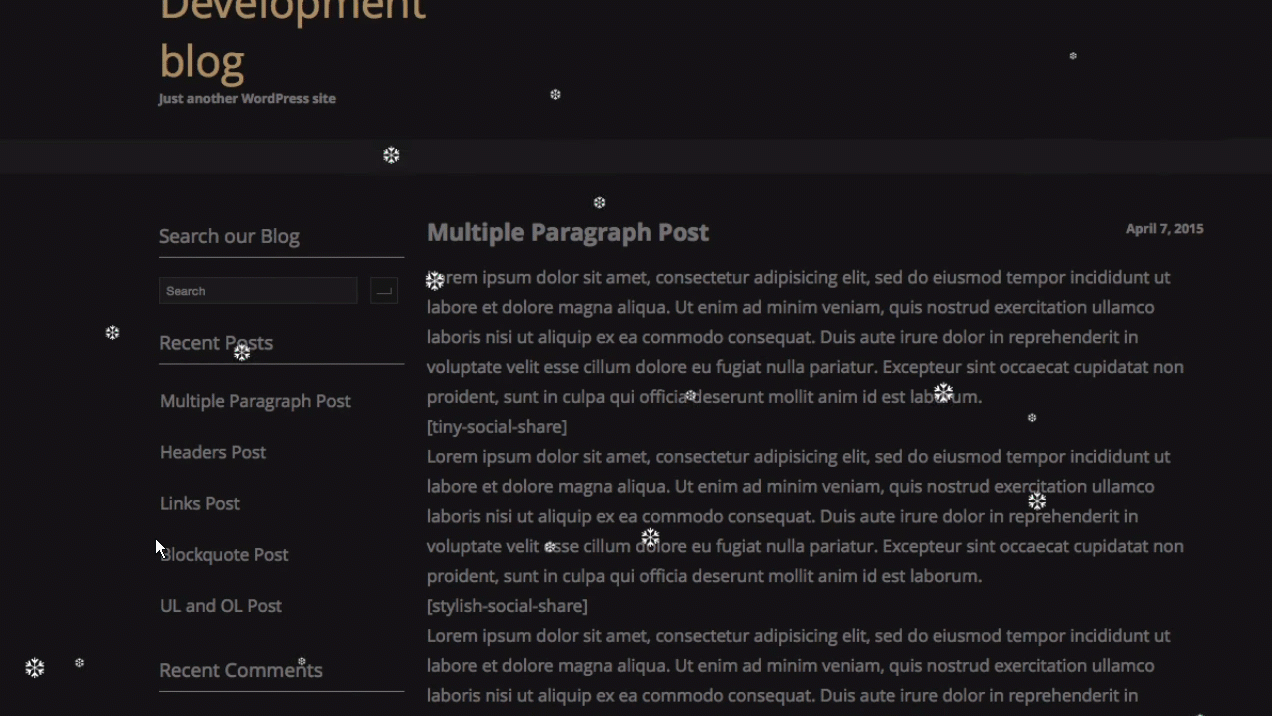 Christmas Panda
Another big name that comes to mind is Christmas Panda. It is a set of winter specific decoration that you configure to fit your needs. It mainly has two set of options. One is Decoration(Display decorations for footer and header) and two is Pop-ups and Christmas Cards.
You will be able to decorate with Christmas trees, Santa, snowfall or a pop-up displaying your holiday message.
Tribulant Snow Storm
With a very good customer support and regular updates, you can always consider Tribulant Snow Storm plugin. It comes with many specific customizations that you can make to your decoration. Like selecting the snow color, animation interval, enable/disable mobile support and so on.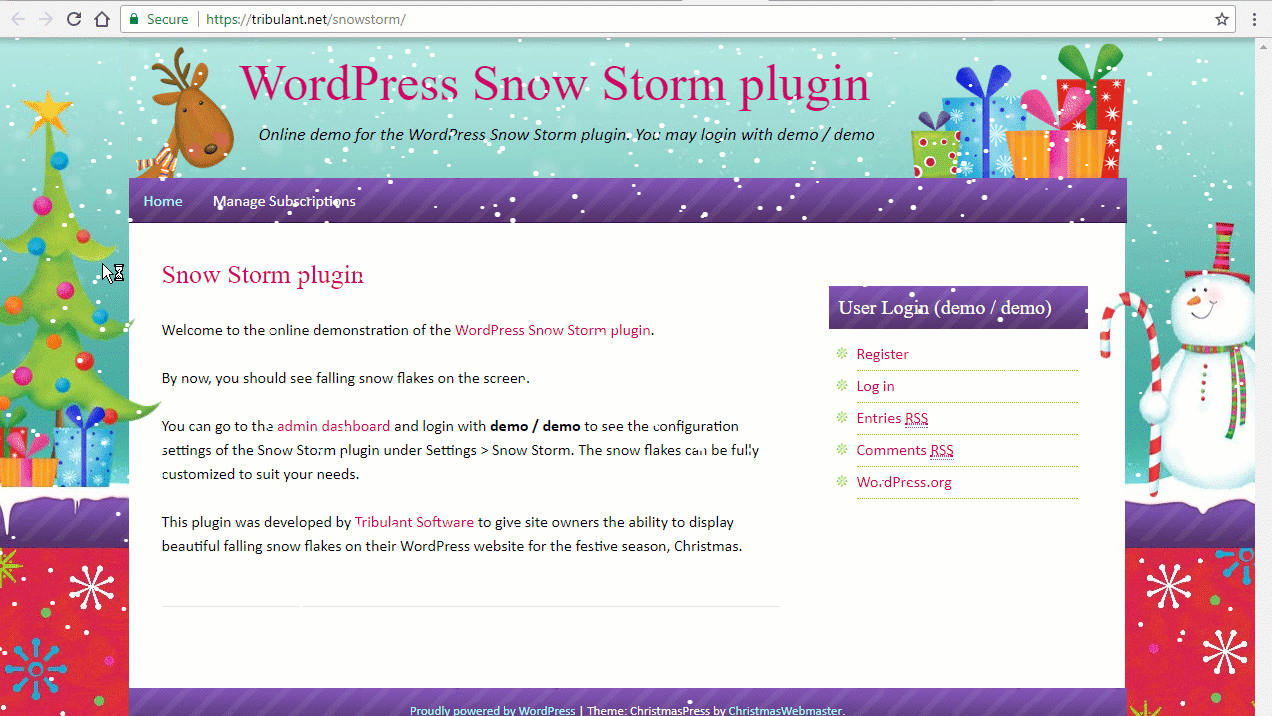 Christmas Countdown Widget
If you have a product selling business and are offering discounts a countdown clock can be a great attention grabber for your customers. Christmas Countdown Widget is a plugin that offers exactly what it says. You can use a shortcode to copy paste the countdown Santa Clause widget on any page that you want.
It even says "Merry Christmas" on the day itself. What's more efficient is that the plugin resets itself each year so you can just forget about it after installing.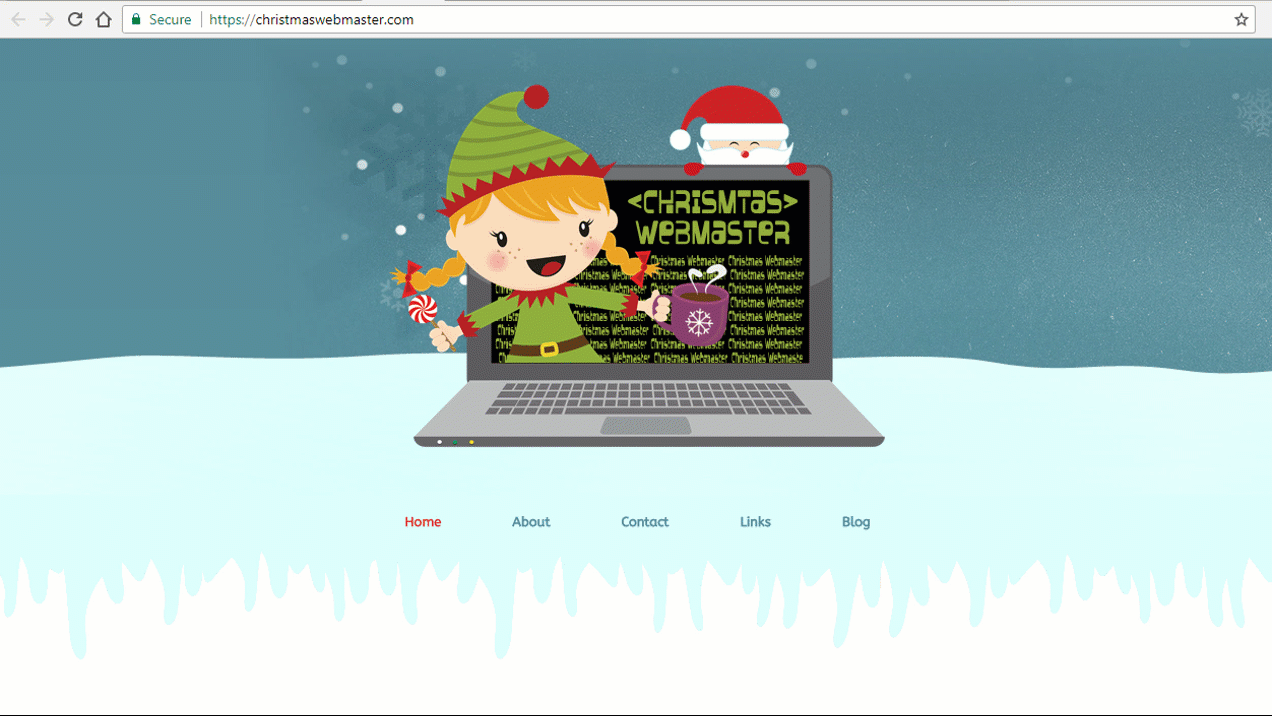 Christmas Music
Chances are high that your user will probably have their sound volume high up in their most comfortable position in this snowy weather when interacting with your website. Why not treat them to some warm "Jingle Bells" by Kevin MacLeod (incompetech.com) using Christmas Music plugin to brighten up their mood for the day.
A separate play/pause button will be at the right bottom corner if they don't feel like listening to music.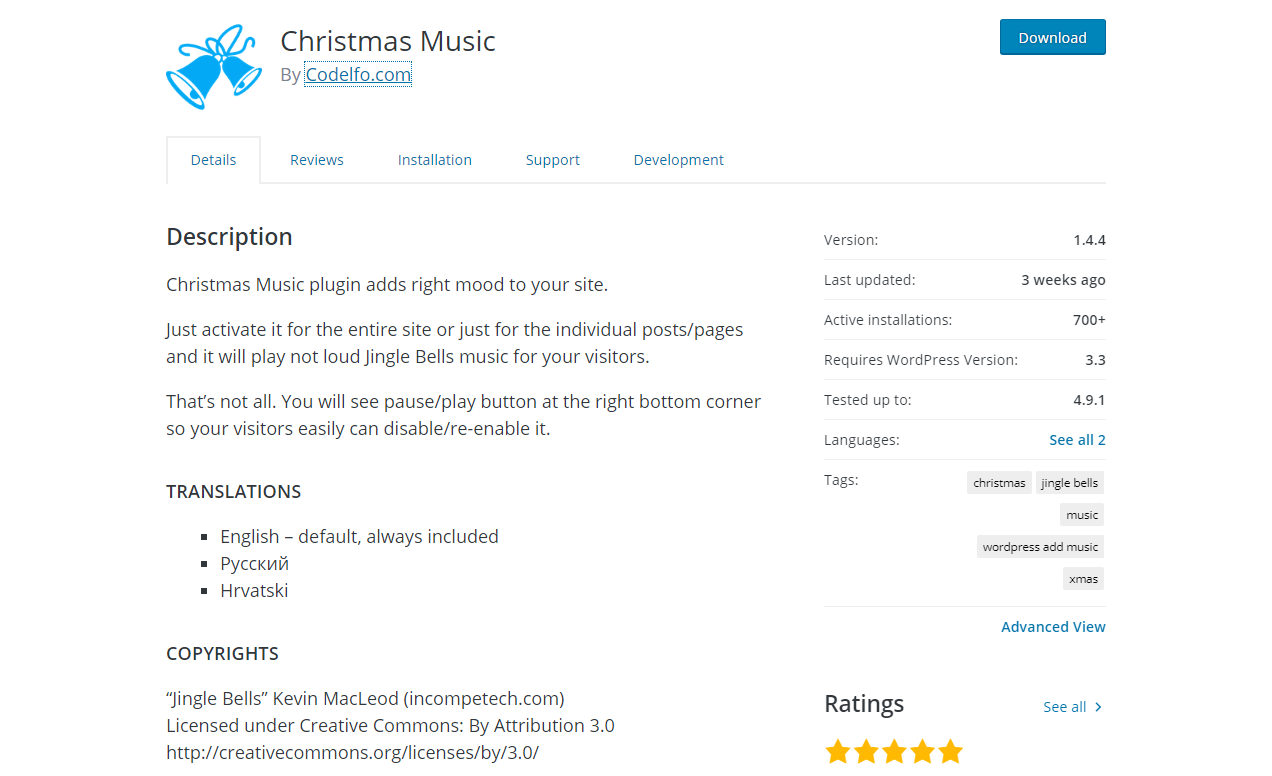 Bonus
You shouldn't just restrict yourself to Christmas or New Year. Holiday Countdown is a free plugin that helps you set a countdown from or to a specific date whether for it's your company's birthday or you just want to give the biggest sale ever. You can even choose custom fonts, colors, a background that you like.
Conclusion
As you can see from the list WordPress plugins can help to make your life much easier than ever before. It wouldn't even take a whole lot of your time to set up one of these plugins on your website and change the look & feel of your second home(your blog/organization website is always your second home) in a matter of minutes.
This gives you ample amount of time to concentrate on the things that really matter, enjoying the happiness you feel when you are with your family & friends.
To make your Christmas even better we couldn't resist running any sort of discount promotion. So, we are giving 25% discount on all our products. Hurry now! cause it's a limited time offer. Just use the following coupon code and you are good to go.
We wish you a Merry Christmas ? from here at weDevs and hope that the coming future holds great possibilities for both our customers and for us as well.