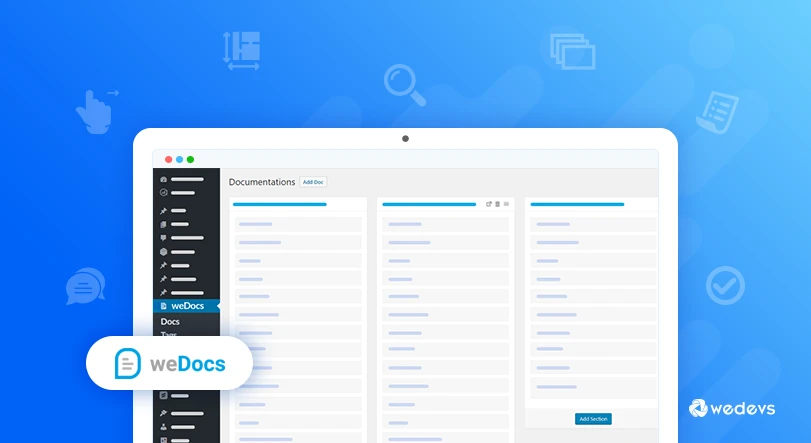 How To Manage Your Documentation In WordPress
If you have recently developed a plugin or extension, started an online marketplace, or created a WordPress theme, chances are you are looking for plausible ways to create a guide for your users. You may also need documentation to digitalize manuals for your drugstore products, assembling furniture, or use of car parts you sell at your mechanic store. It's something we need all the time. In regular language, we call it documentation. A simple WordPress documentation plugin is sometimes all it takes to do this seamlessly.
But first, let's understand why it's essential to have documentation.
Why Documentation Is Important
It's one of the core methods for demonstrating how any software solution or tangible product works. Also, documentation is a cornerstone of  WordPress product development. Users need guidelines to work their way through your solution. Documentation makes the nitty-gritty details and complexities of your development understandable to the non-initiated. This makes it easy for even the amateurs and newest users to get used to your product.
WordPress even has its own documentation team, a community of volunteers, who are responsible for writing and managing the HelpHub, handbooks, developer.wordpress.org, admin help, inline docs, and others related to the WordPress project.
Documentation or docs (as commonly referred to) is also darn crucial for introducing your products to your users. And for showing that you are serious about your products. Most plugins and solutions that grow exponentially have detailed documentation showing step-by-step how to use the product. So that users have sufficient assistance to look forward to at every step of the process. Docs ensure that your users are guided and assisted in a systematic way as they work out throughout your product.
weDocs Makes Managing Docs Super Convenient
weDocs FREE plugin is one such solution that makes managing documentation on WordPress a piece of cake. And it's NOT just for WordPress-centric products like plugins, extensions, and themes. It's for anything that needs to be laid out bare in all its details for easy user understanding. weDocs has been created keeping the lone developer, the new online marketplace or drugstore owner, the car mechanic, or the theme developer in mind. With its robust features, users can create docs from scratch with no complexity. Managing docs is no more a nightmare!
How to create your guides & manuals using weDocs
To be able to use this plugin, all you need is WordPress.org, a self-hosting domain, and weDocs!
Firstly, download WordPress from here. Get detailed installation instructions from here .
Secondly, download and install weDocs directly from the WordPress.org repo, just like you would install any other FREE WordPress plugin.
After activating it from the Plugins directory, simply navigate to wp-dashboard->weDocs and start creating your documentation.
Click on Add Doc to begin.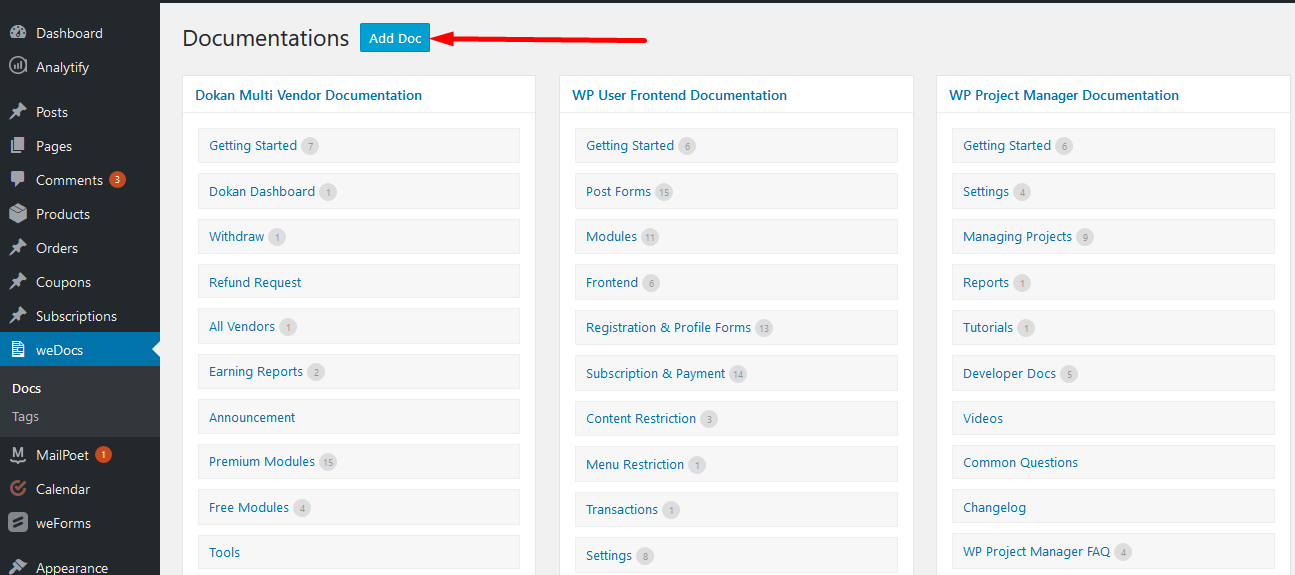 Enter your doc title, as shown below. This creates a main or parent doc category.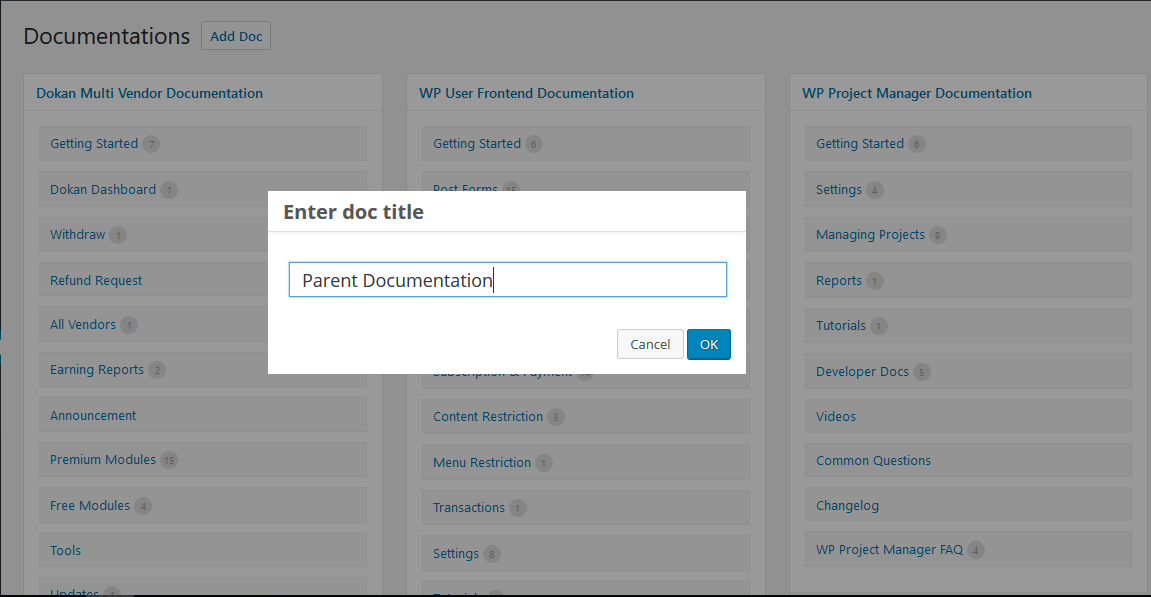 Create Articles/Sections under your Parent Documentation as many as you wish by clicking on Add Section.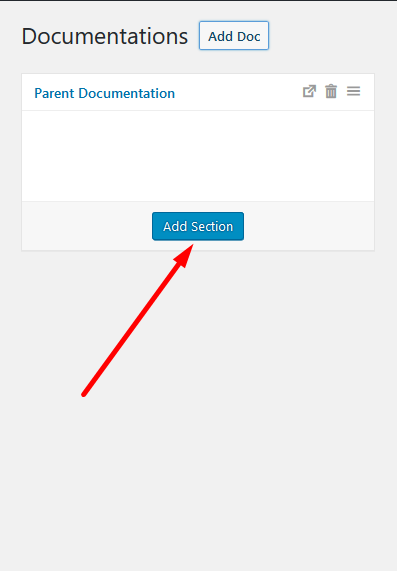 Add a title to this section.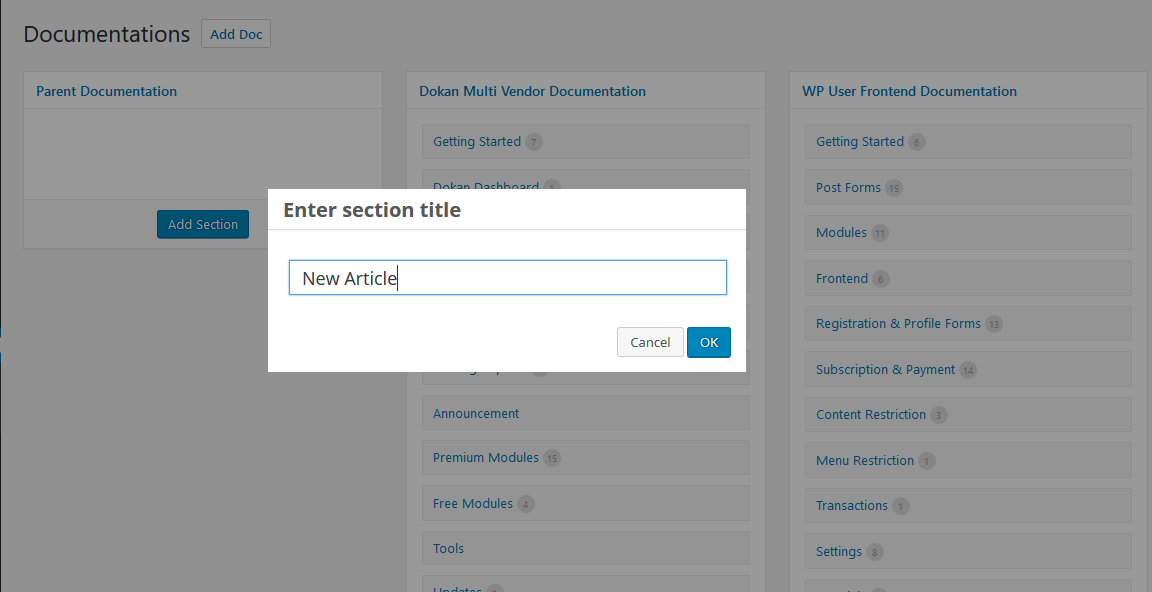 weDocs gives you several options beside each article that you create.
Now you can create sub-articles, delete the section, preview the section and even re-arrange your sections easily with the weDocs drag and drops.
It's the Ultimate Documentation Plugin For WordPress
The plugin has 7000+ downloads and a solid 4.5 user rating. But that's not all. weDocs is an extremely handy tool for smartly managing detailed docs of your products just the way you like it. You can tweak codes and customize further to suit it to your needs.
The good thing about it is that weDocs lets you self-handle everything like you own it. So you have a really good grasp of what you are doing with your product and how you are going to present it to your audience.
Self-manage all documentation from backend
weDocs is built with an extremely simple builder that's easy to manage and intuitive to even the non-tech users and WordPress rookies.
Host docs easily: Create/add/edit/delete docs right from your WordPress dashboard.
Drag & drops to organize: Use drag and drop function to rearrange subtopics within broad sections. It's user-friendly, modern, and visually appealing.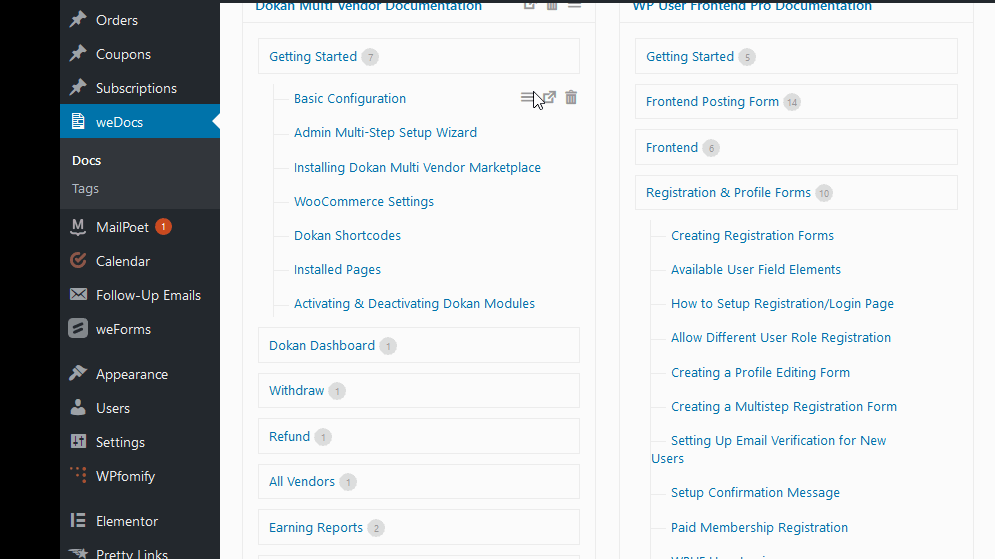 Switch between Classic & Modern interface: Filter by categories, tags or status, plus add, and edit docs from backend using the Classic UI.
Or use the modern interactive interface for quick access to everything.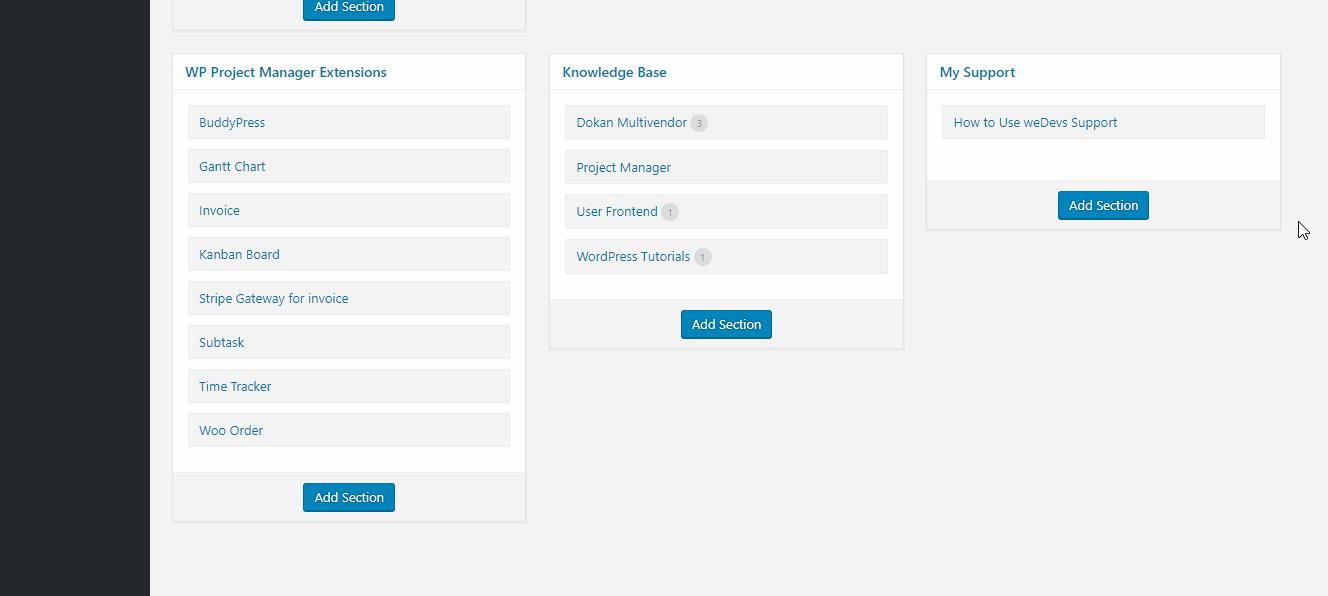 Flexible & Customizable: weDocs is mobile-responsive, works with any theme, and extensible with custom coding.

The best thing about it is how it structures everything for you
weDocs comes with great inbuilt features for organizing your docs smoothly. This makes arranging and searching for any doc anytime effortless.
Seamless organization: weDocs comes with custom taxonomies. Use Categories & Tags to put in order and systematically arrange your docs.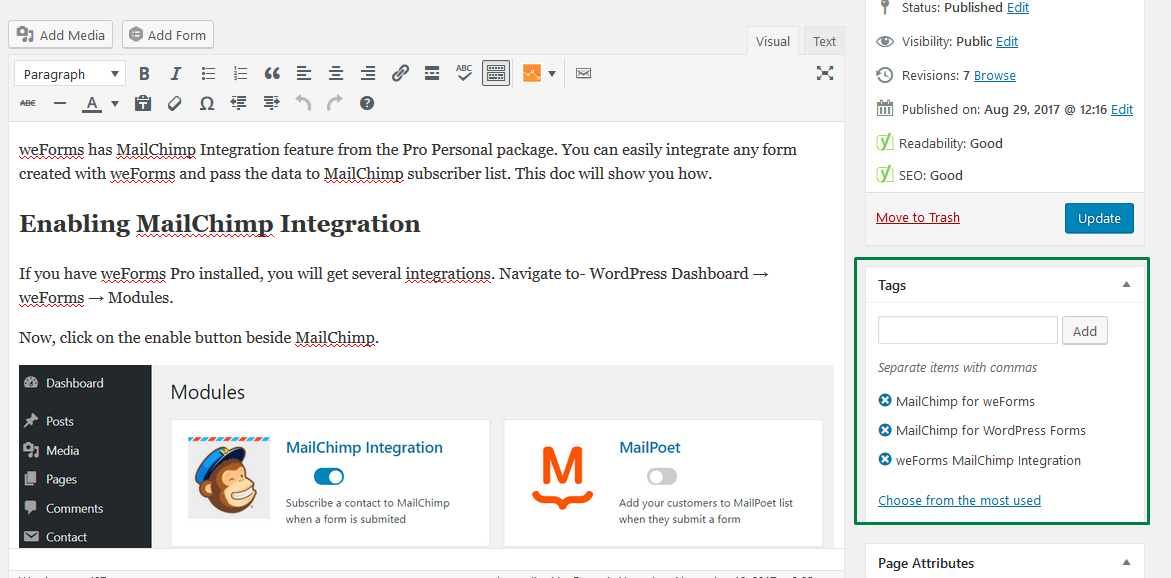 Listing subtopics: Child articles are automatically listed & linked serially in the relevant main section page. You can also view and select them from the side menu bar.

Advanced post type filtering: Keep your docs separate from your posts to prevent mixing up.
Page-Attributes support: Change the location & arrangement of any doc by choosing the topic under which you want it.
Looks Great on FRONTEND too!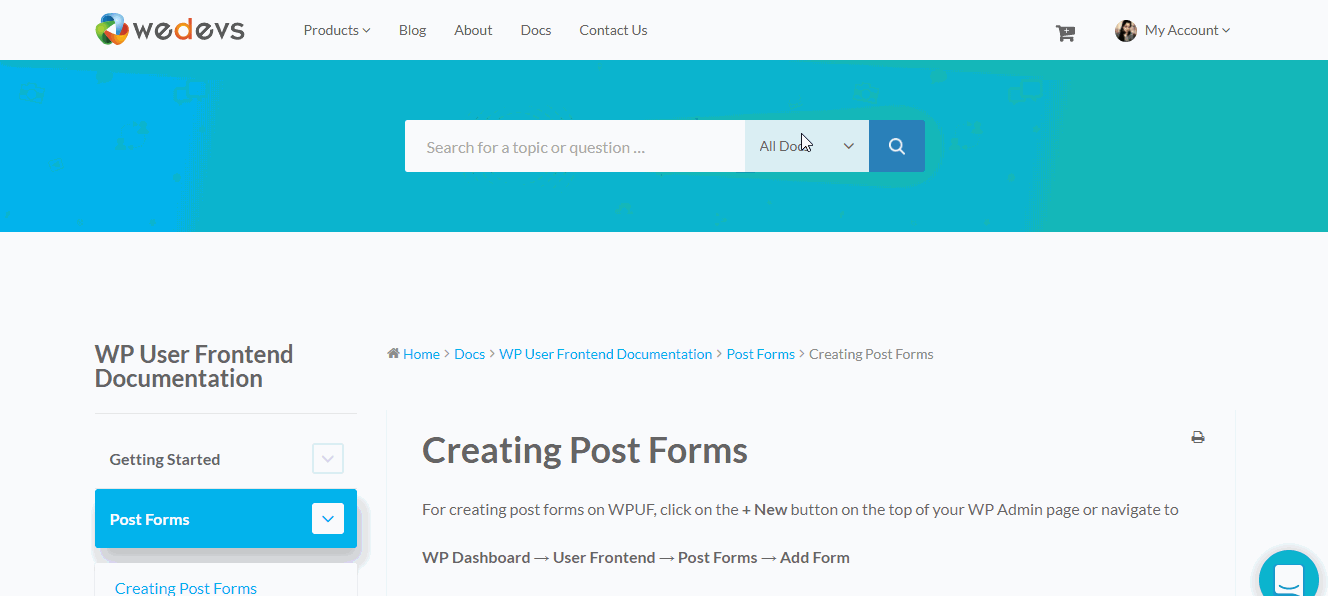 Benefits You Get
weDocs lets you interact with your readers, general audience, and customers so you know what they see and feel about your content. As you publish your docs, receive timely responses and feedback on each document from your readers. With weDocs, show users they matter.
Feedback from docs: Gather what your users say through the built-in email support feature in every doc.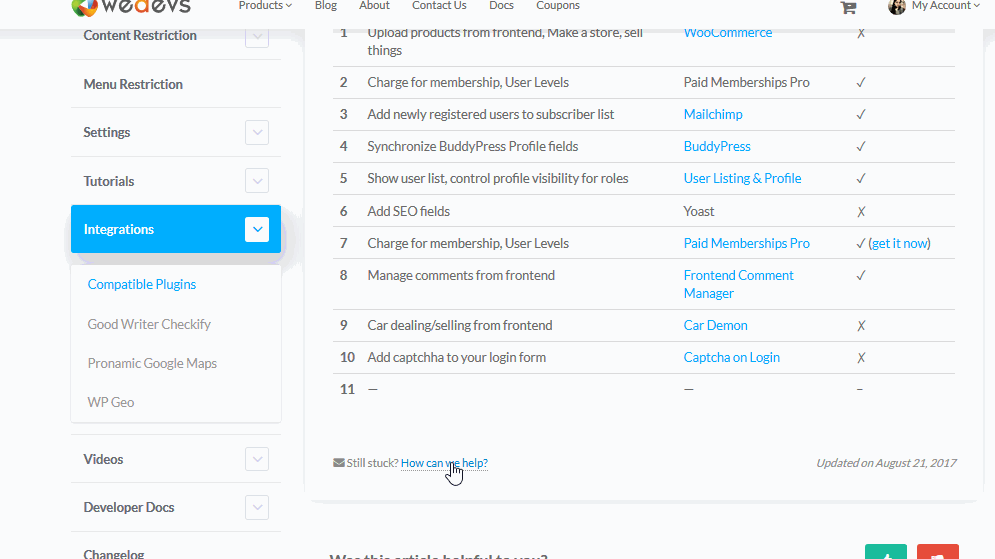 Voting support: Users can rate each doc on the basis of its helpfulness with a Thumbs Up or Thumbs Down.
User Intuitive: The weDocs plugin also comes with a good continuous UI flow, ensuring your users can easily navigate to the next doc.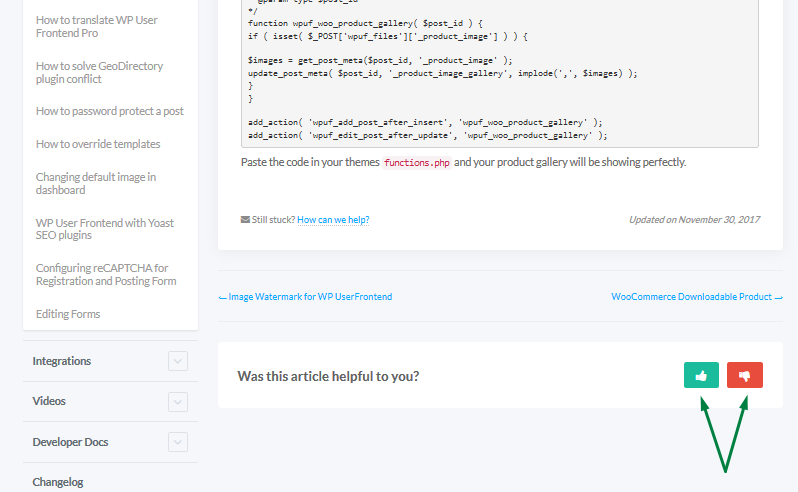 Print Articles: Print your documents without hassle just as they appear on the frontend.
View last updated date: Each document when it was last edited for your reference so users remain informed that the doc is updated.
weDocs is easy for search engines to index
Search & SEO made easy. weDocs opens up ways for you to attract a large number of audience. So you can easily direct your target users and clients towards your content. This not only lets your current users search for your guides, but also lets new users come across you quickly. By consequence, more people become aware of your product through your docs.
Schema.org rich snippet: Make your docs easily searchable on Google with snippets. weDocs supports breadcrumbs.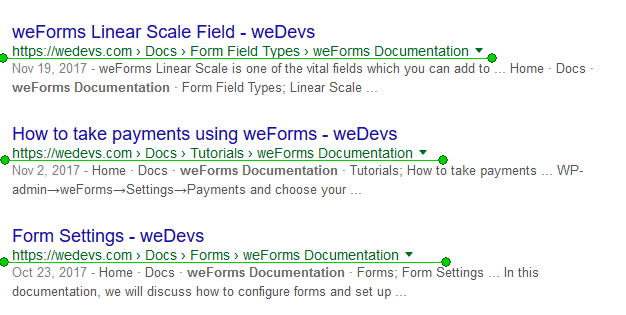 Advanced search option: Search any doc from your doc homepage. Search category-wise as well.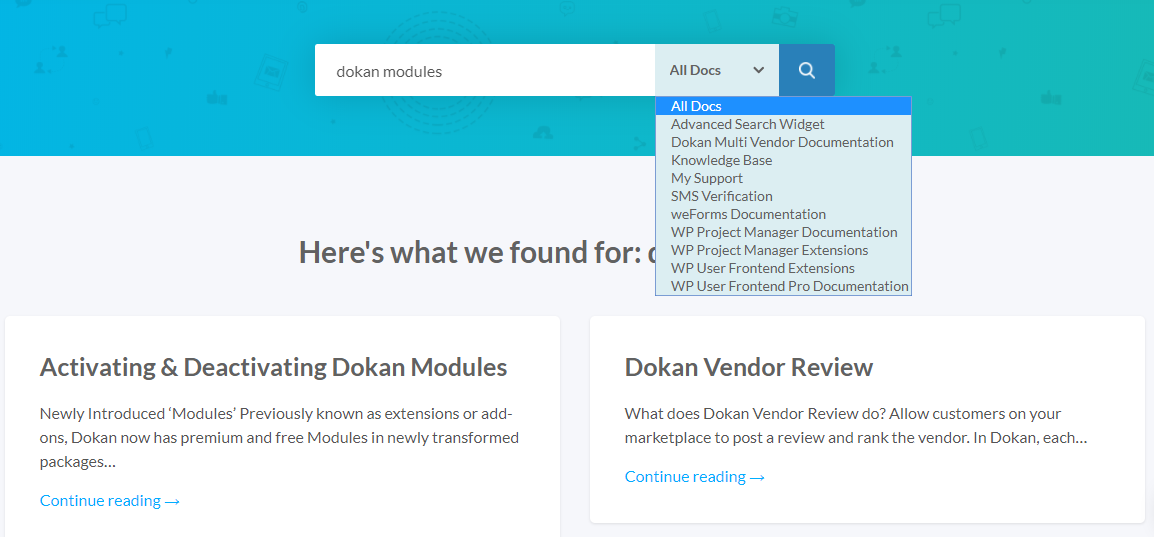 Multilingual Ready: weDocs is translatable and available in Persian, Spanish, and French.
Get Started with weDocs
weDocs makes hosting, browsing, and creating documentation a fresh and streamlined experience within the familiarity of your WP environment. Create great looking & comprehensive docs for your online solutions, WordPress products, a guide for your marketplace, and just about anything with weDocs.
And beautifully organize it all on your website with this FREE solution.
Simply extract the zip file and drop the contents in the Plugins directory of your WordPress dashboard. Activate to get started using the plugin.