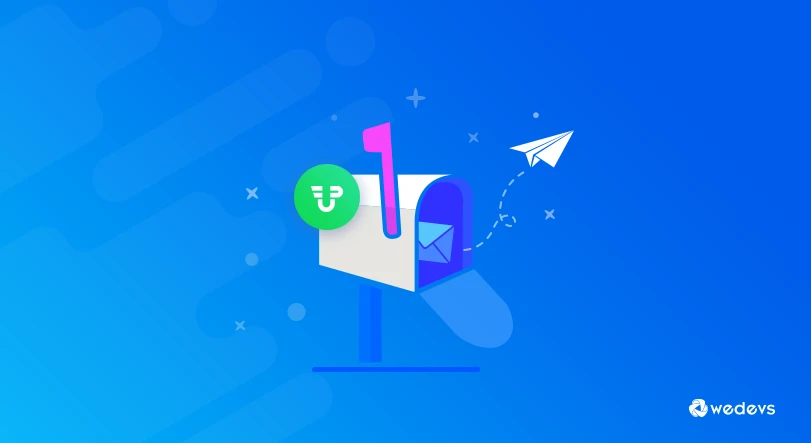 WP User Frontend Automated Emails And How To Customize Them
Subscribers who receive a welcome email show 33% more engagement with the brand than those who don't receive one.
That's just one of the statistics from the guys over at InboxArmy What it shows is a numerical representation of just how powerful emails truly are. Combine that with automation and you are bound to get a winning formula.
WP User Frontend has this automation feature built-in and an extra module named "HTML Email Templates" to extend its features even further. If you want to learn more about what WP User Frontend is capable of or what it does feel free to learn more from here.
Added Features That Come With The Module
WP User Frontend Pro comes with a number of Modules that extends the capability of its feature even more than it already is. The HTML Email Template module adds extra automated email templates and customization options to the already 6 preset emails that you get. Totaling in a number of 8 automated email templates with an added menu to customize them.
WP User Frontend Automated Emails
WP User Frontend comes with 6 predefined automated emails. These emails trigger when certain events on your website such as sign up, subscription package purchases and more take place.
Guest Email: Automatically sent to your guest posts publishers.
Subscription Emails: This mail is sent to your subscription buyers before and after their subscription pack expiration date. You can enable this or disable depending on your needs. There are two types of subscriptions that will be auto send to your users.

Pre-expiration: You can set the time duration(set the number of days), subject if the mail, the body of the email.
Post-expiration:  You can set the time duration(set the number of days), subject if the mail, the body of the email.

Template Setting: There is a predefined template set to emails that you can send automatically. You even have the option to customize them anyway to your liking
Reset Emails: The automated email that your user get when they want to reset their login password.
Admin Email: This email is automatically sent to the site administrator each time a new user registers.
Pending Email: An email will be auto-generated and send to a newly registered user telling them that their registration is being processed.
Denied Email: Email is sent to denied users.
Approved: Congratulatory message for new users.
An Example Of Customization
Seeing is believing. Here we are trying to give you an example to just how automated emails work and how you can customize them.
"From" name: Support
"From" address: support@wedevs.com
Header Image: Any one of your choice
Footer Text: This is a test email
Base Color: #00cc0a
Background color: #7c7c7c
Body Background color: #43d604
Body text color: #000000
Note: #00cc0a, #7c7c7c, #43d604 etc are all color codes that you can set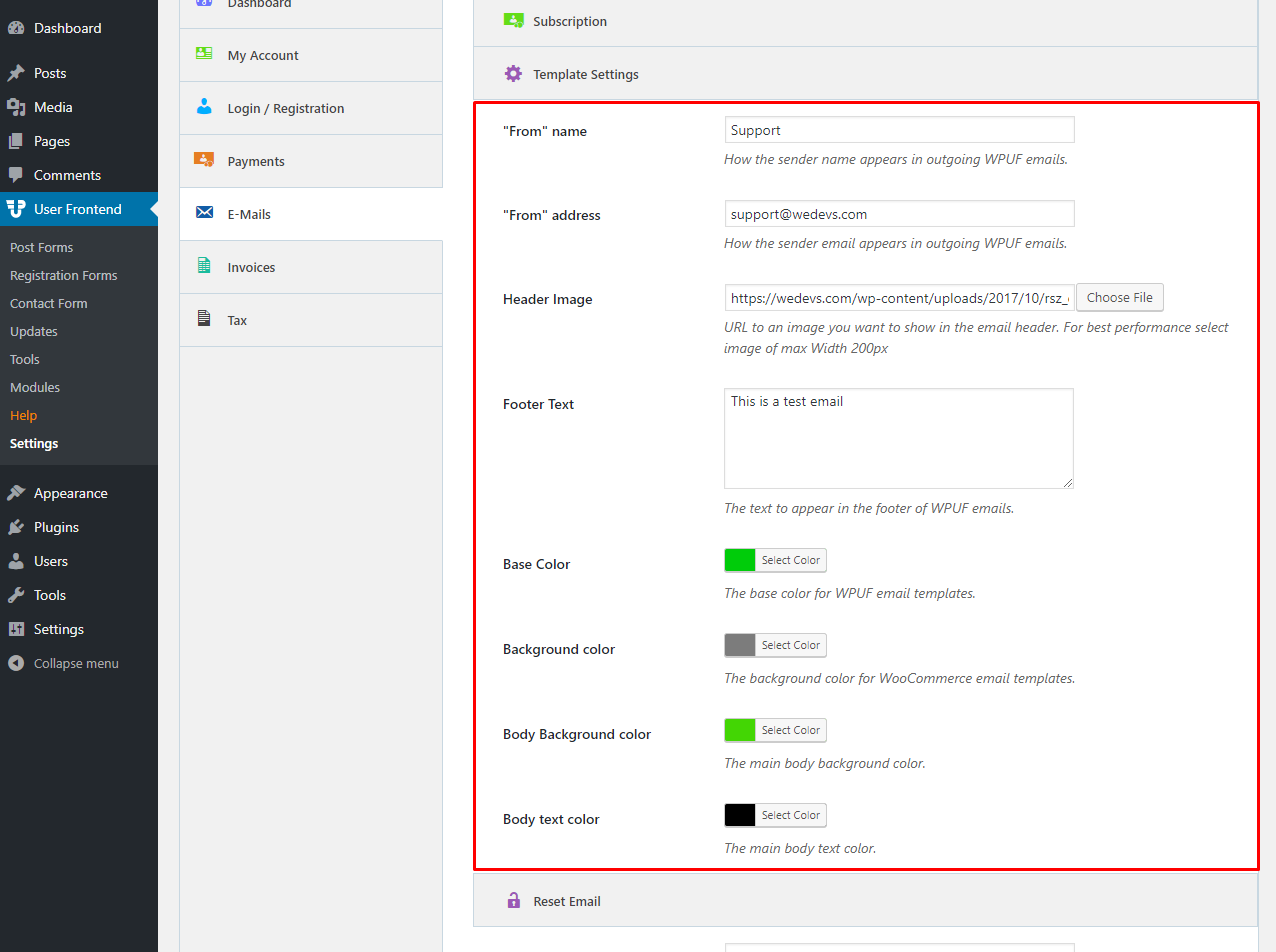 Now after configuring how your email will look now set the text that the user is going to read. We chose the Reset Email as an example here.
You will be able to set the Subject line and the email body of the reset email.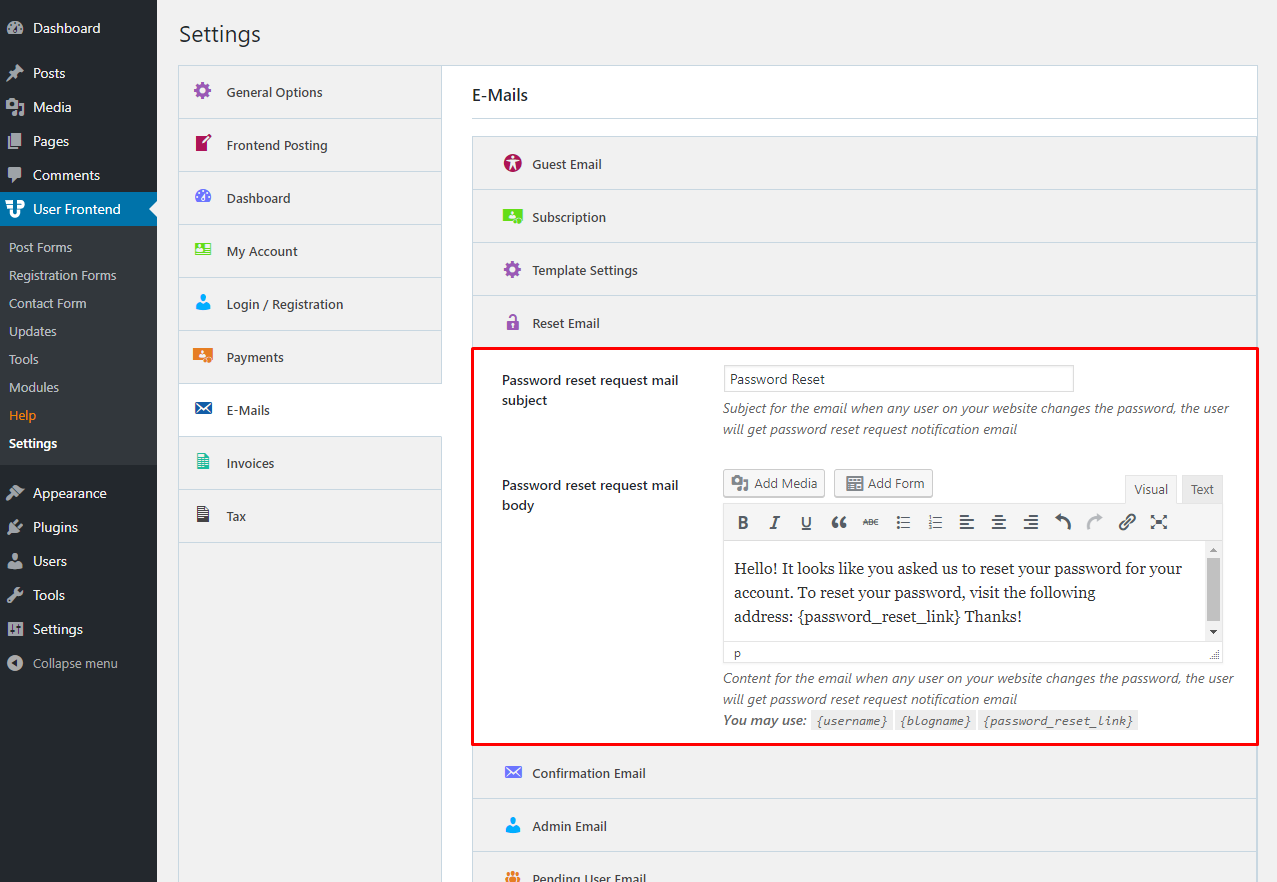 After finishing all the changes you want to make hit the save changes button. Now if a user requests for a password reset he/she will be greeted with the same email you customized yourself in their inbox.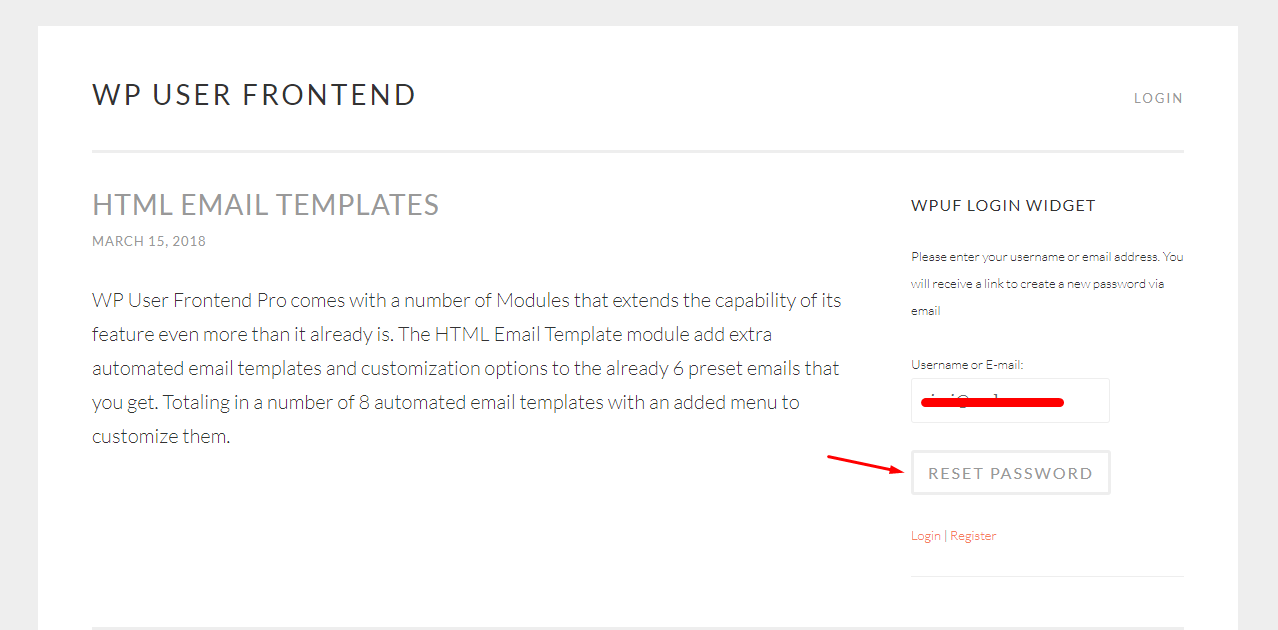 The user will get an email with the password reset link. It will be according to your customization. The process doesn't involve any manual work. Below is the exact email that your users will get. Completely identical to the one that you customized.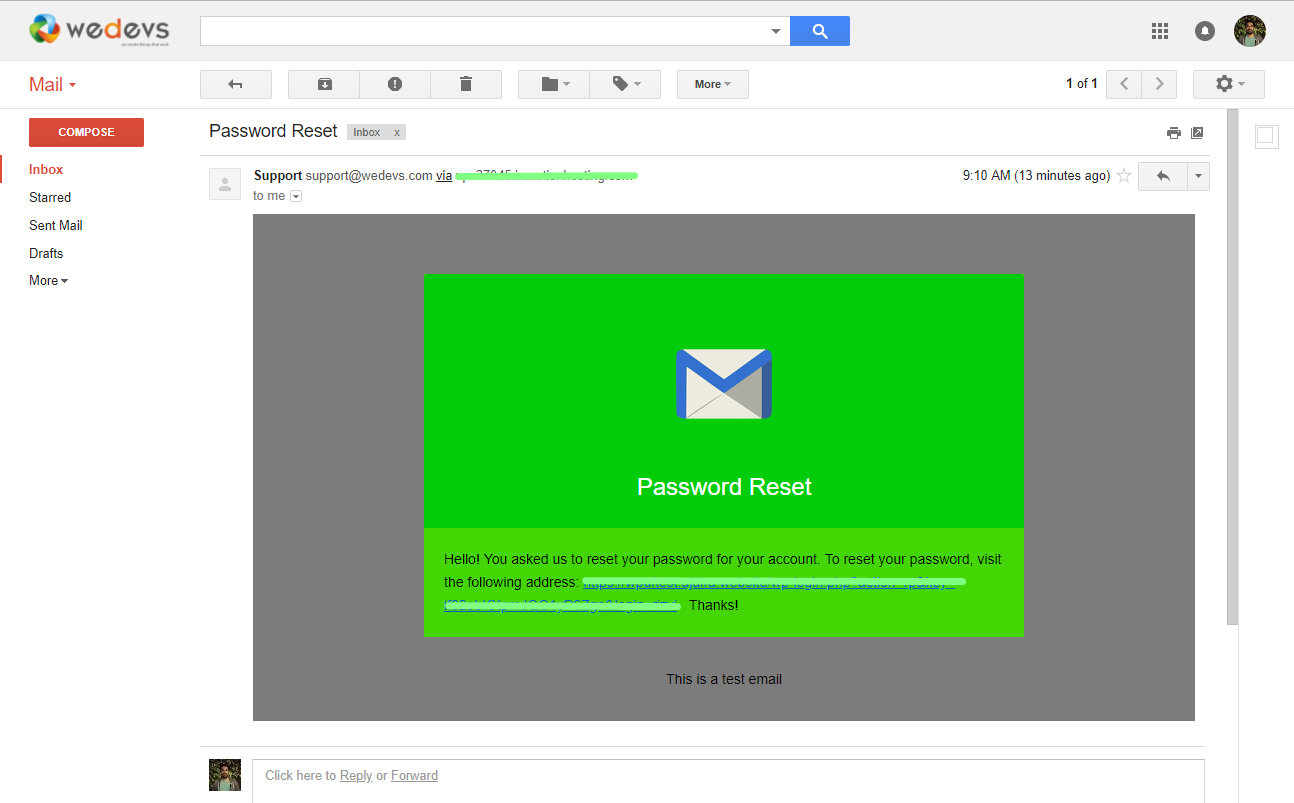 Clicking the password reset link will navigate them to the page where they will be able their pass and log in.
Find Out More
Automated emails are one of the most productive time hacks out there. Sadly implementing an automated routine to your emails is not an easy task. Hopefully, WP User Frontend makes it as easy as writing an email and just setting up the time.
If you want to learn more about what other great features WP User Frontend has and how they provide you a better frontend solution feel free to