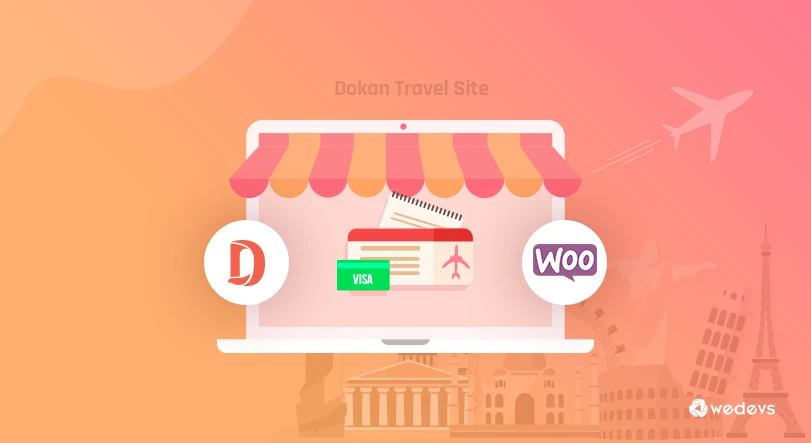 Make Your Own WordPress Travel Site Marketplace Using Dokan
In this hectic world of workload, who wouldn't like to get away from the hustle-bustle of professional pressure & take a vacation?
If you ask me, everyone wants it, in fact, most people are even willing to pay big bucks to get themselves a memorable traveling experience.
So, don't you think it is the right time to invest in creating a compact & interactive traveling site for travel lovers?
Well, this is now possible with your favorite multivendor WordPress plugin Dokan. Surprised?
Don't be as Dokan is a platform that always gives full attention to the need of its customer. Keeping that in mind, it is trying to bring in multi-functional features like letting you create a beautiful travel site on your WordPress.
So if you already own a WordPress website then this is the perfect time for you to set up a nice traveling site using Dokan. And if you are thinking about starting a new business, then there can be no better and easier platform than WordPress to do it.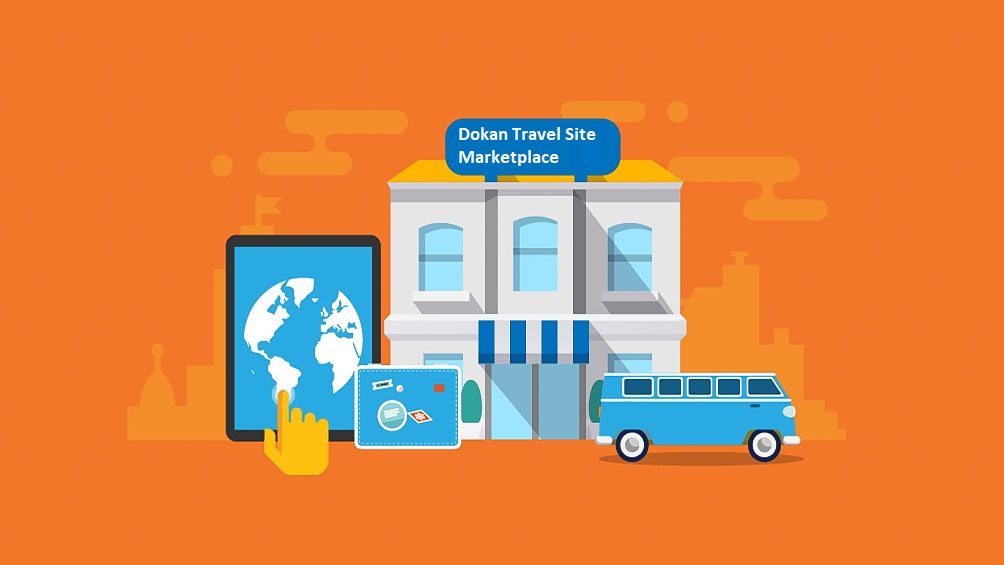 This post will briefly give you an idea of how easily you make a travel site marketplace using Dokan multivendor & WooCommerce.
Prerequisites Plugins To Get Your Travel Site Up & Running
First things first, here is what you need to do before setting up your travel marketplace.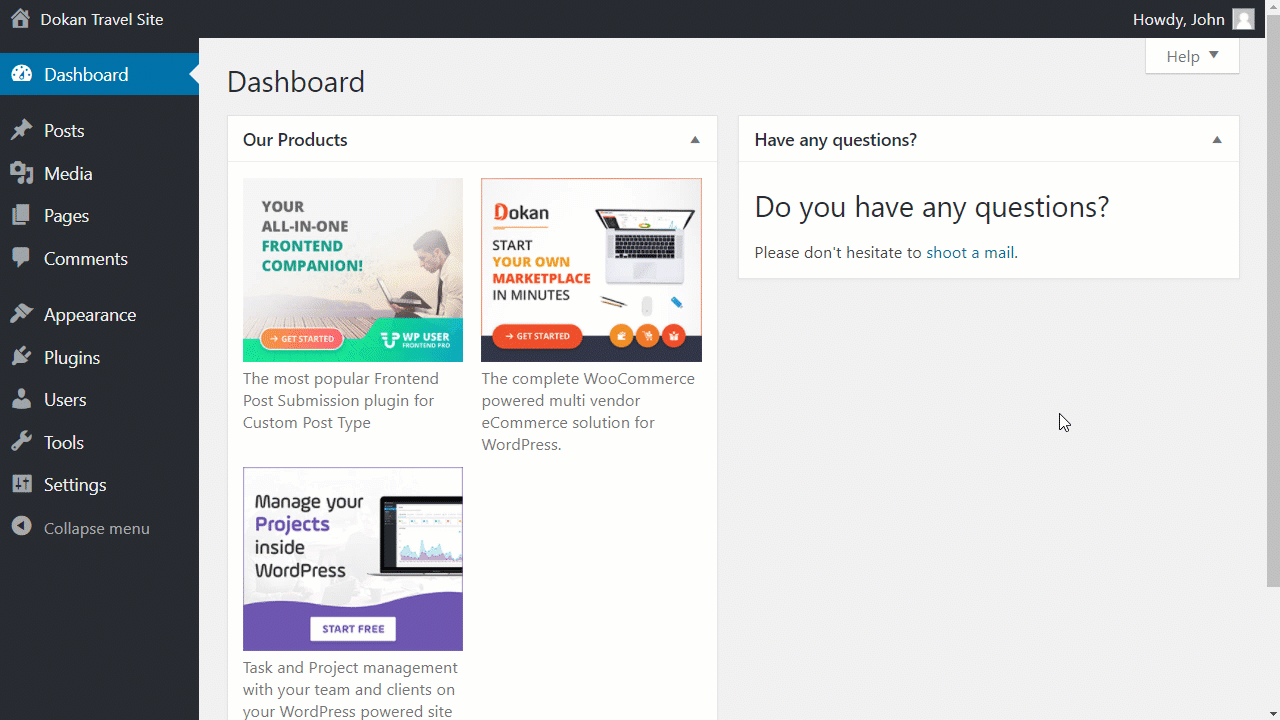 For your convenience, here is the list of the plugins that must be active in order to make your travel site work properly using Dokan
WooCommerce
Dokan
WooCommerce Bookings plugin
Dokan bookings module
Making Your Travel Marketplace Work Using Dokan
Here is a scenario of how your travel marketplace may work with all three types of user roles in the case of Air Ticket & Hotel booking.
Admin adding a bookable product in Dokan Travel Site
Suppose as an admin, you want to add a bookable product in your WordPress using Dokan. How do you do that? Well, the above demonstration shows exactly how that is done using Dokan & WooCommerce. After enabling all the required plugins, you need to get to the Products tab and add tags and categories of products including all the other related descriptions & attributes of the products. The bookable product, in this case, is Air Tickets
Since it is a bookable item, therefore while adding this product, you need to tag select it as a bookable product. There are a number of options available to add a bookable product. Like in the general settings, you get to block the duration of the booking. Choose the option of whether to make the calendar visible or not and the checkbox option for booking confirmation.
Not just that, you also have the option to choose whether you will allow any customer to cancel a booking or not. Other essential option includes the Attributes, Advanced, Availability, Number of Persons and Costs settings of this bookable product. Watch the video above closely to find out how you should use those options to make the product bookable for others.
Bookable product general settings overview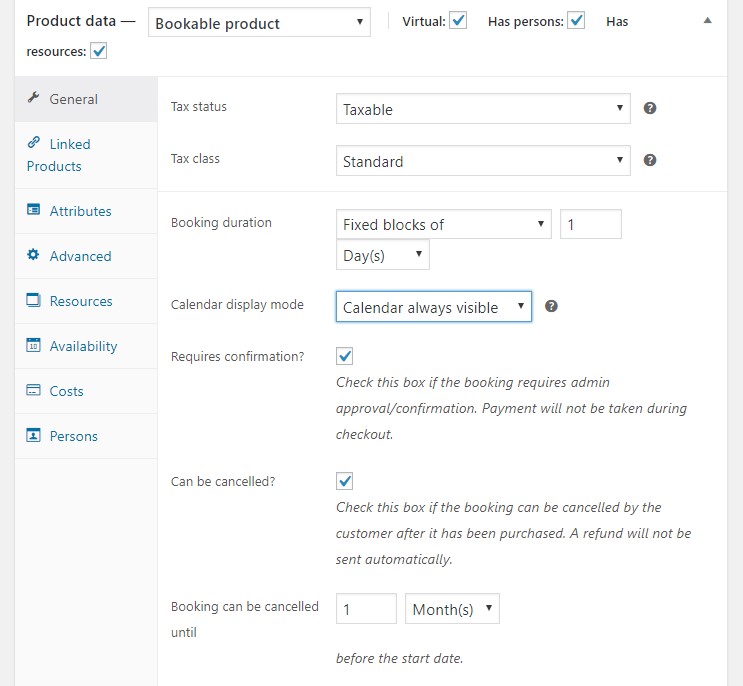 Vendor adding a bookable product in Dokan Travel Site
Now coming to the front-end of Dokan, how does a vendor add a bookable item? Well, the process is easy and simple. You can simply get to the vendor dashboard after logging in to similarly add a bookable product as the admin did. In this case, a new booking product for a hotel room is added by the vendor. Quite similar to how an admin adds his bookable product, here also vendors add the title of the product, sets categories and tags.
In the same way, a vendor needs to set the other options available under the Add Bookable Product tab. The options are almost similar to adding a bookable product in the admin dashboard. The only difference being, you get to do all these in the front-end of your e-shop.
After setting up the cost, availability, booking duration, description along with all the other required options, the vendor needs to save this bookable for the customer to book it from their website. Watch the video above to find out how the step-by-step process of adding a bookable product works out for the vendor.
Bookable product availability settings overview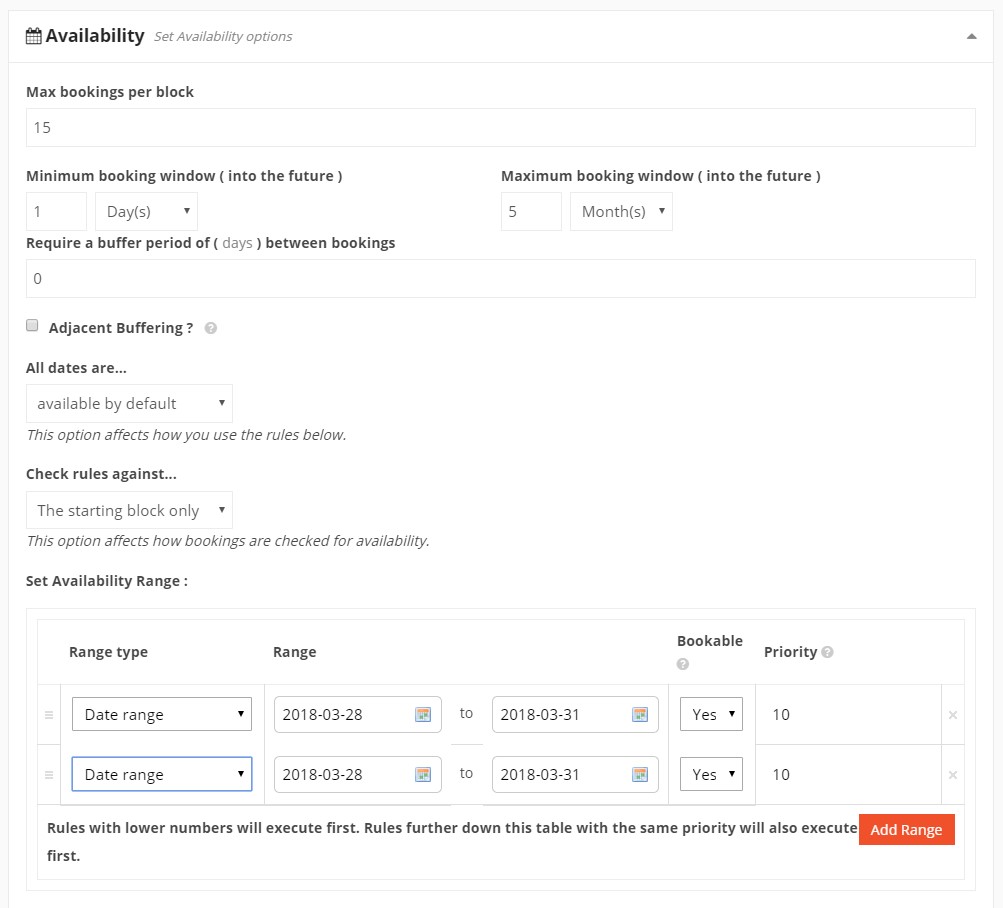 Customer buying a bookable product in Dokan Travel Site
In Dokan, booking a bookable product for a customer is much easier than adding a product like admin & vendor. As a customer, they are not required to add any attributes or needed to go through any complex mechanism of options like adding products. They just simply need to get to the Dokan travel site and find their desired product that they want to book.
In this case, the above demonstration shows how a customer books a Hotel Room and Air Tickets from the Dokan website. After finding the product they want to book, the customer simply needs to click on it to select the date they want to book their desired hotel room and air tickets for.
In the case of air tickets, you can book more than one ticket in case multiple people are traveling. Simply input the number of persons and the cost of tickets will automatically be adjusted by counting the number of people traveling. After that, press Book Now and the products will be added to your cart. Once all your bookable products are booked, click the view cart tab to proceed to the payment section filling up all your required details.
Watch the video above to get the step-by-step guide to how a customer will be able to book a bookable product for traveling from your site.
If you are still finding it tough using these premium Dokan booking modules to create your bookable travel site marketplace then you might want to check out this detailed documentation on Dokan Booking.
Here is a preview of a customer booking a hotel room and carting the bookable product.
Customer booking a hotel room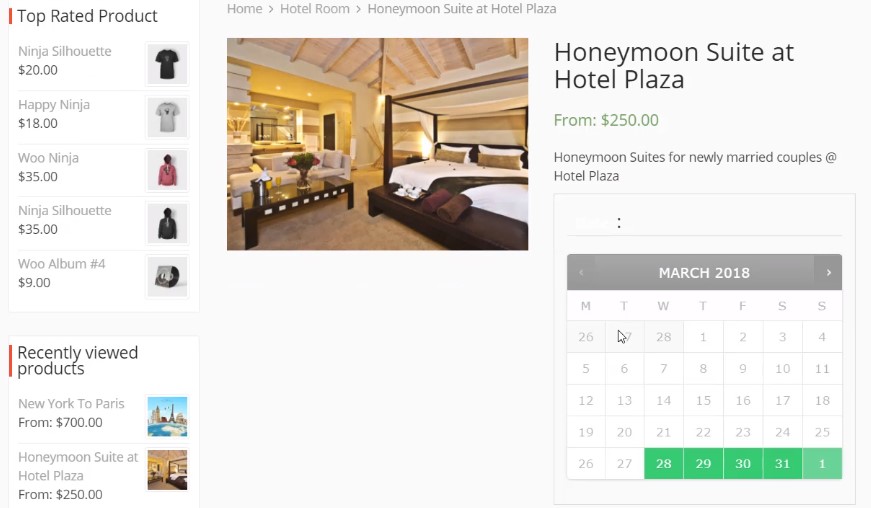 Customer carting the bookable items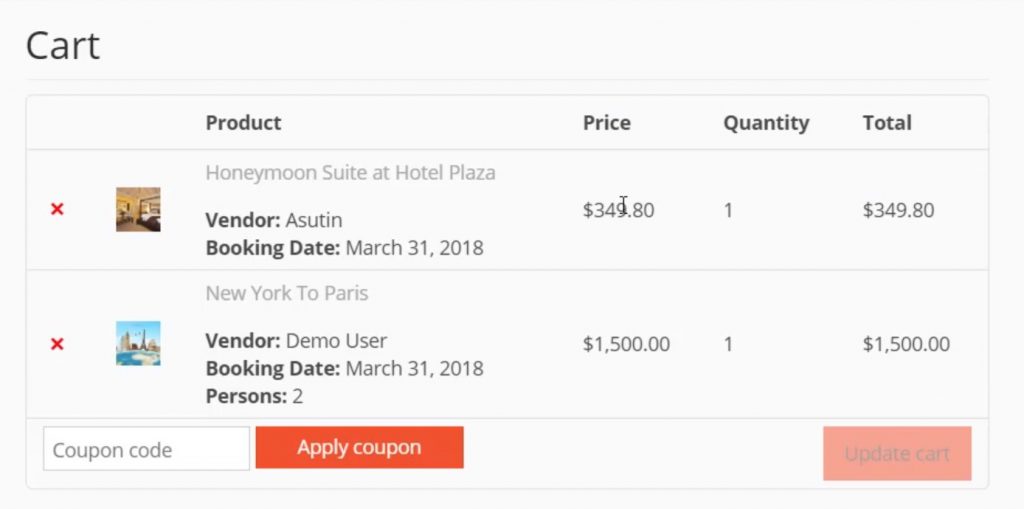 Small Tip-off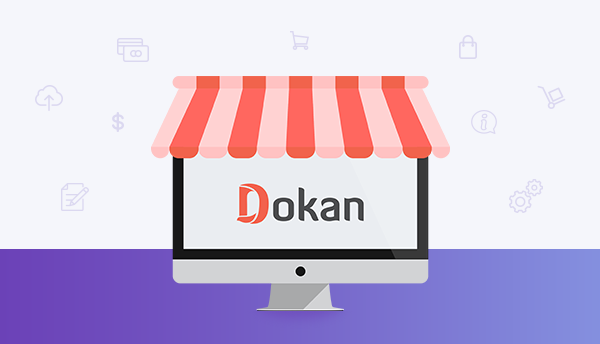 It is always a good idea to do some research on your own before you actually implement a travel site. Here are some elements if added, that can make your travel site a successful one.
Add stories to your post
Add Booking Facility
Have a detailed Gateways
Have an E-commerce options
Show some social proof
What's more?
We all know traveling is good for a person of any age. Not only it keeps the mind of a person fresh but it also helps them form a better understanding of their lives and beliefs. It also provides a much better understanding of the world they live in. But our sole intention of this post was to give you an understanding of how easily you can create a travel site marketplace using DOKAN Multivendor.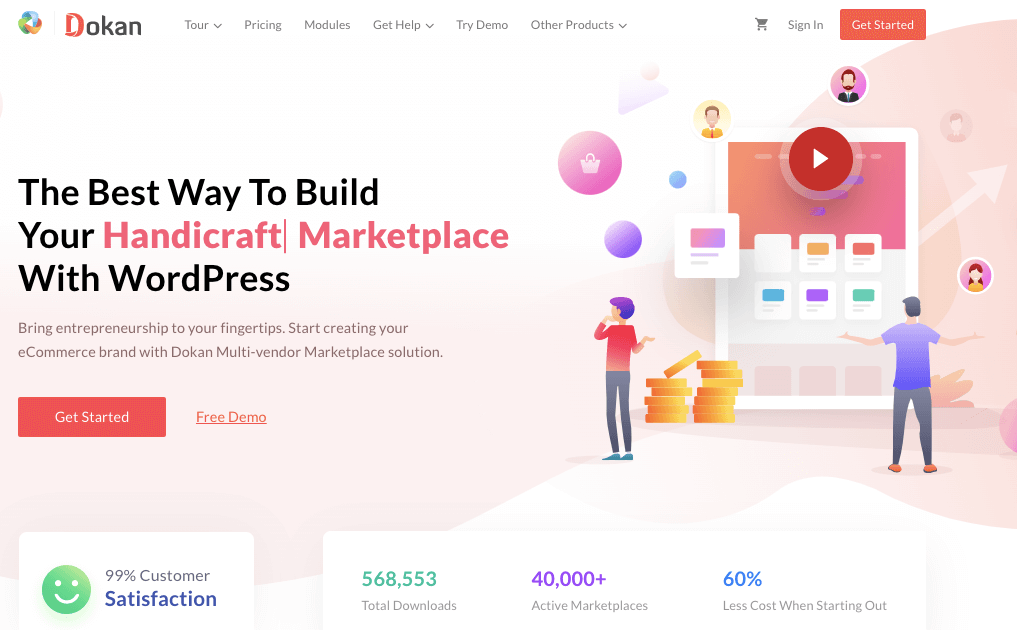 So if you are actually thinking about setting up your own travel site marketplace then you may want to get started with DOKAN to get the best storefront & marketplace experience today. Dokan is a multivendor WordPress plugin that will effectively fulfill all your marketplace needs.
So you wouldn't want to miss out on this great WordPress plugin that can not only create some awesome e-commerce sites but can also be your ultimate marketplace solution for most occasions.
If you are still reluctant about using DOKAN for your Travel Site marketplace then you may also try out its Free DEMO to get an overall idea about this plugin before investing anything behind it.
If you have any queries or questions then feel free to let us know by replying in the comments section below. We value your feedback more than anything.