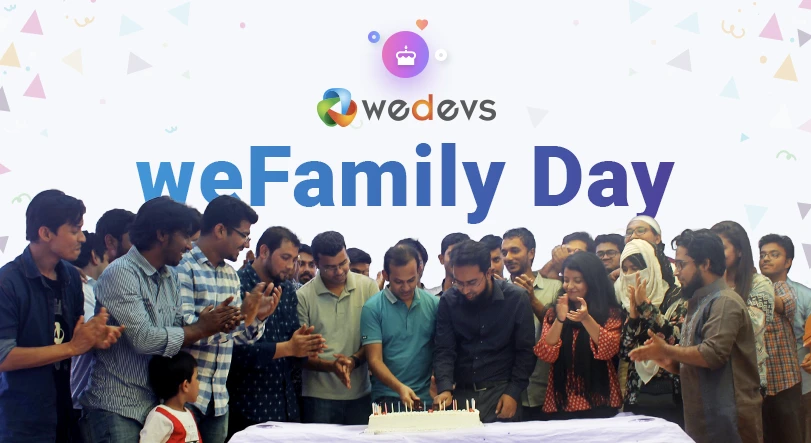 weFamily Day: A Day with Our Parents & Family
An office is not about work only. There's more it and to prove that – weDevs celebrated weFamily Day on March 18, 2018.
We celebrated this day on the occasion of our 5th Birthday. And from now on, we will be celebrating this day every year on this very day (March 18) with our parents, spouses and family members.
What is weFamily Day?
weDevs always believes in teamwork and we consider each of our team members as family. This has inspired us from the beginning to do better in the competitive world.
We work together, learn together and share the happiness together. All our previous activities of weDevs reflect that without a doubt.
Our families are the ones who inspire us and it's very important for every family member to know what their son, daughter, husband, wife, brother or sister doing at work. Besides that, knowing a person better and talking with them creates a strong bonding. This is why we thought of bringing everyone to a single place so that we can introduce ourselves to the families of each of our team members.
We want our parents to see what we do at weDevs and how we do it. This will help our families to have a good understanding of our work. Most importantly, it will help each team member to work in harmony because their families will be supporting them.
So, giving our full team a refreshing day every year that they can enjoy with their families, has been one of our concerns for a long time. To make this happen, we have decided to celebrate our birthday as weFamily Day.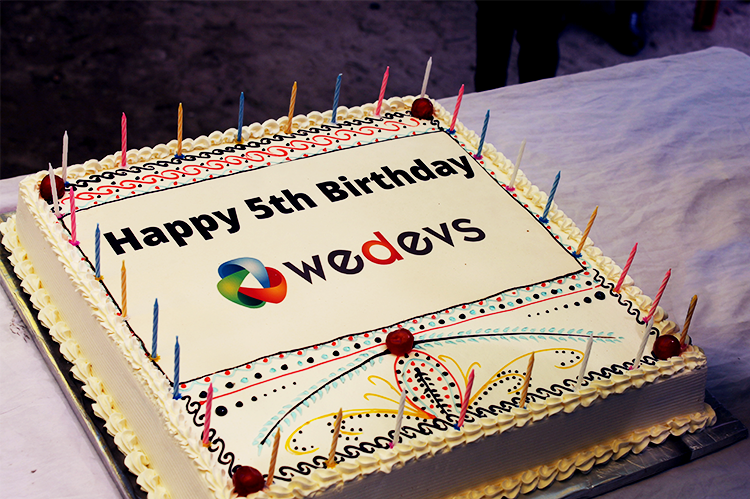 weFamily reflects our bond as a family.
So, all of us who are related to weDevs is a member of weFamily and we want everyone to have something on this day. That is why we planned a whole day outing with our family specially with our parents.
People Behind the Story
The whole weDevs family would like to thank the three masterminds behind everything that happens around weDevs. Our Founder – Tareq Hasan, Co-Founder Md. Nizam Uddin and CEO, M Asif Rahman arranged this exclusive gift for all of us and our families.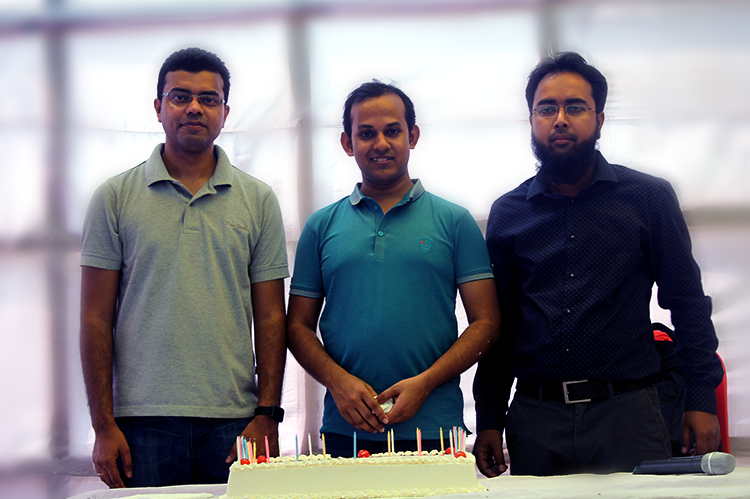 Initially, the team weDevs planned to organize a surprise party for to celebrate the birthday of weDevs However, the weDevs management already had their plans to make this day special with all of its family members.
They called an urgent meeting and let the team leads know that they have planned to celebrate the day as weFamily Day and we will be going to a whole day outing with our family members. Then asked the teams to organize this whole event. All team members of weDevs sat together and planned the next course of actions. Ultimately, we came up with a master plan to make the day a memorable one for everybody.
How We Celebrated the Day
The weFamily Day was segmented into various events and activities. The day started with the full team gathering inside the weDevs headquarters with their families.
Starting A Fun Journey
Two large 52 seated AC buses were waiting outside to take us to a wonderful amusement park where we have arranged a picnic and many interesting activities.
The bus started their journey with all of us at 8.30 AM. We did a lot of fun during the journey -we sang together, did chitchats and much more. We also had breakfast on the fast and it was healthy.
Finally, we arrived at our destination at 10.30 AM. The place is called – Dream Holiday Park.
It was truly an amazing place with lots of interesting things.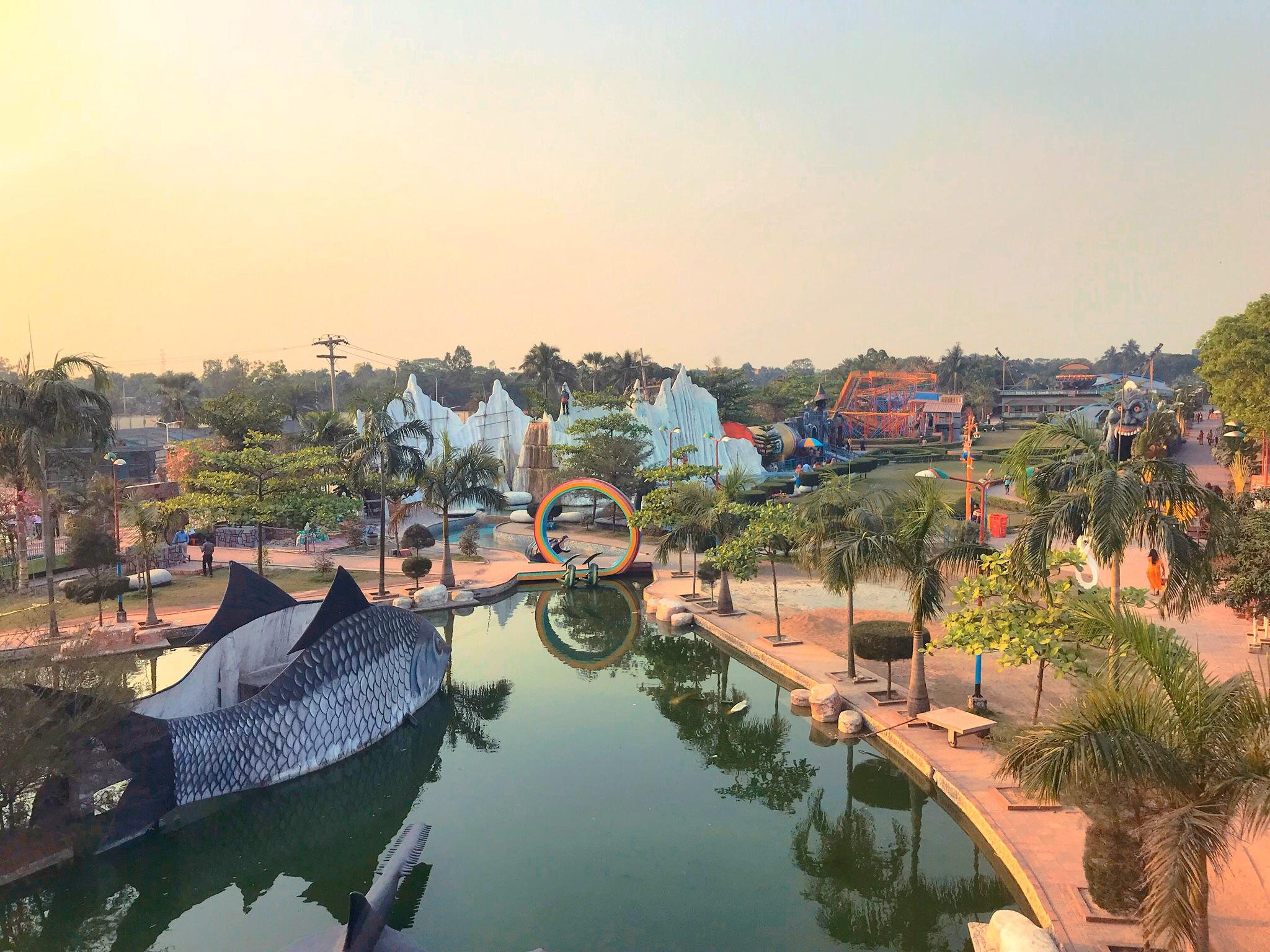 Introductory Session & Declaration of weFamily Day
Our outing started with motivational speeches from our Co-Founder, Founder, and CEO. After that, all of the team members introduced themselves to the family members. As parents and family of each member of weDevs were present and they don't know about everyone who works with us, we had to perform an introductory part so that we could get to know each other better. Everyone talked about themselves, their families, what they do and how they do to help the family.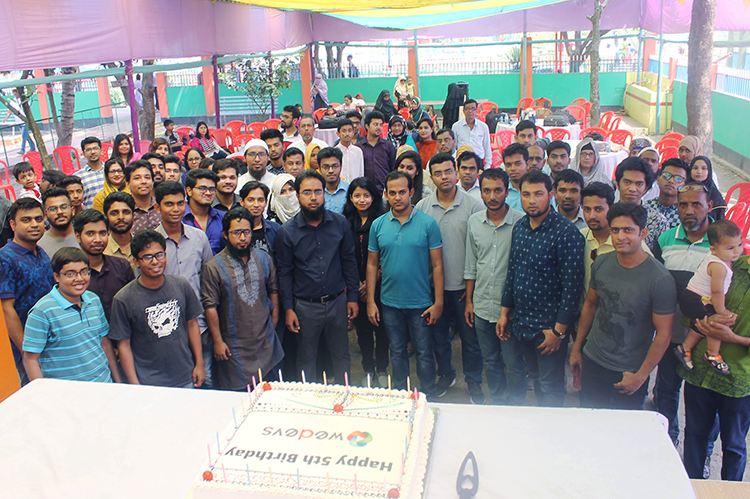 After the introductory part, we cut the cake and declared the day as weFamily Day.
It was almost lunchtime and we went for lunch. After having a superb meal with the family, we returned to the picnic spot.
Starting Interesting Fun Activities with the Family
It started with the game Pillow Passing and guess what, all our mothers, wives and sisters had to participate in this game. Around 20 women sat on chairs in a circle and started passing pillows. It was an intense game and with soft music, they were performing really good. Unfortunately, there could be only one winner. But we wanted all of them to win. That is why we arranged gifts for everyone. 😀
Our dads were not sitting around. They had their own games prepared – Hari Vanga. It's a traditional game where a person has to be blindfolded, a stick in his hand, he has to break a pot near him. Although we didn't have pots with us, we used balls instead. All of our fathers did a splendid job, but none of them could hit the ball. And this time too – we had gifts for all of our dads.
There were also arrangements for a friendly cricket match. The game started with a bang and ended with mutual understanding. After the match, we handed the trophy to both of teams as there were no winners this time around.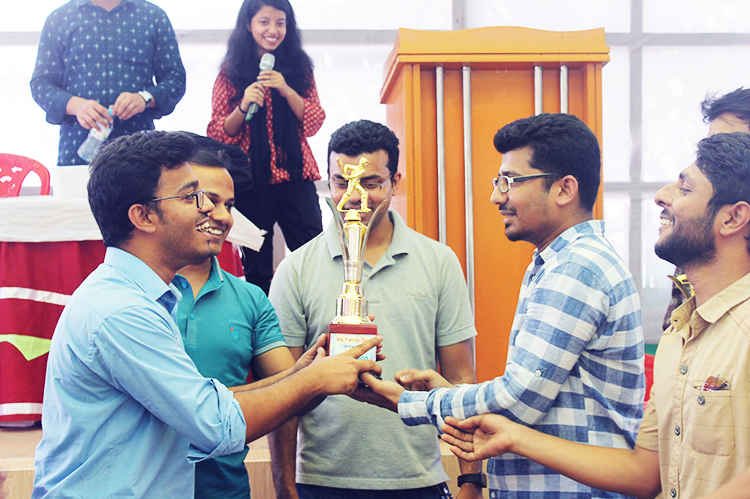 Finally, there was a raffle draw session where we asked two of our super cute kids to pick 10 winners randomly and we gave the lucky winners awesome prizes.
The events ended with giving swags to every single person who attended the program. And we gave everyone free tickets to enjoy the water world and fun rides.
The full weDevs family divided into small groups and went to enjoy various rides. Most of them entered the water world and enjoyed it to the fullest.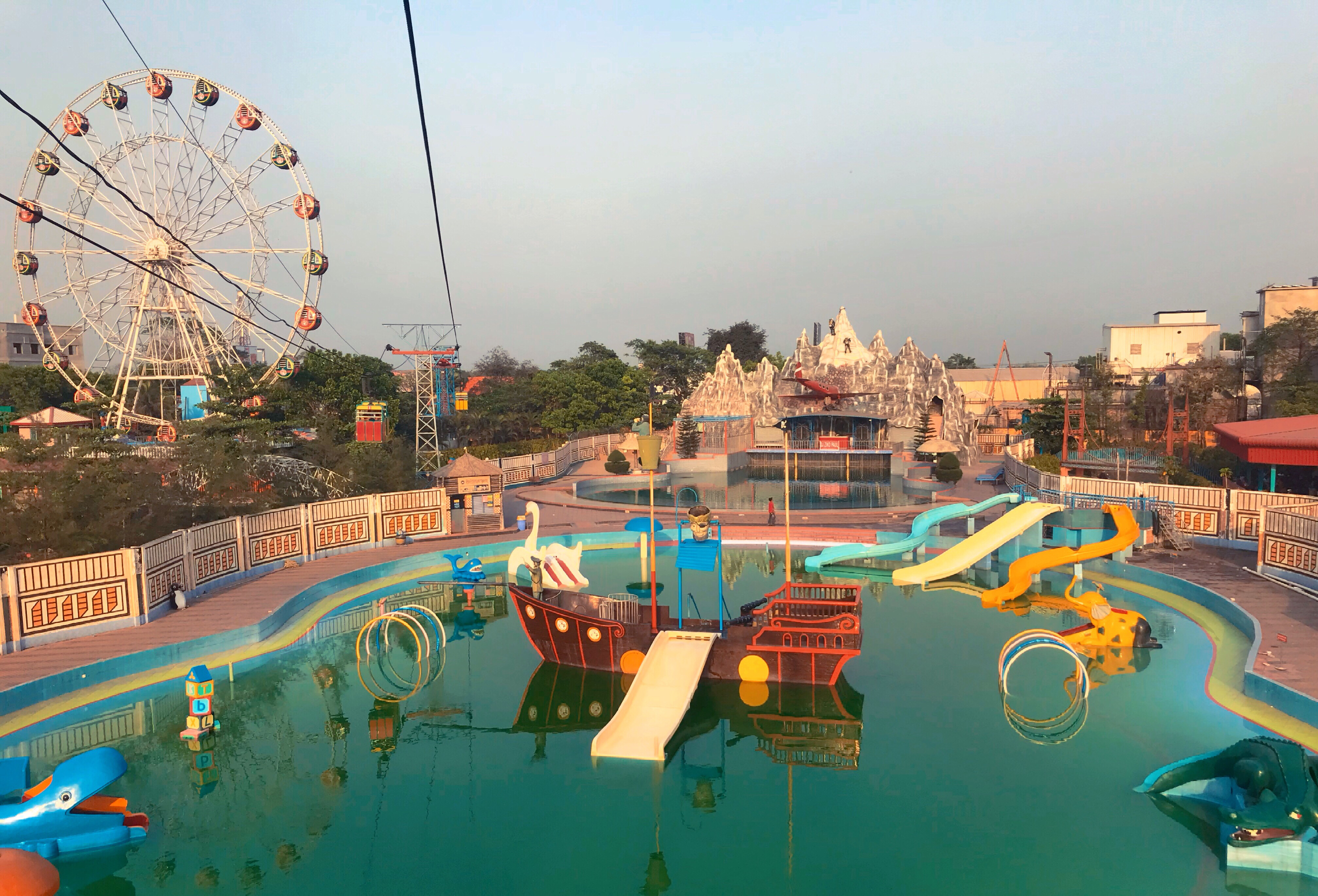 The ones who didn't want to get wet enjoyed the other available rides. There were – bullet trains, roller coaster, cable car, bumper car, speedboat and many more.
Wrapping Up
The main objective of this day was to create strong bonding among our team members. Family members play a vital role in the way a person works and behaves. So, we wanted to know more about the family members of our full team. This encouraged us to arrange such an event and make all of them a part of weDevs Family. And we hope that we will be celebrating this day every year with lots of fun and refresh ourselves for a fresh start.