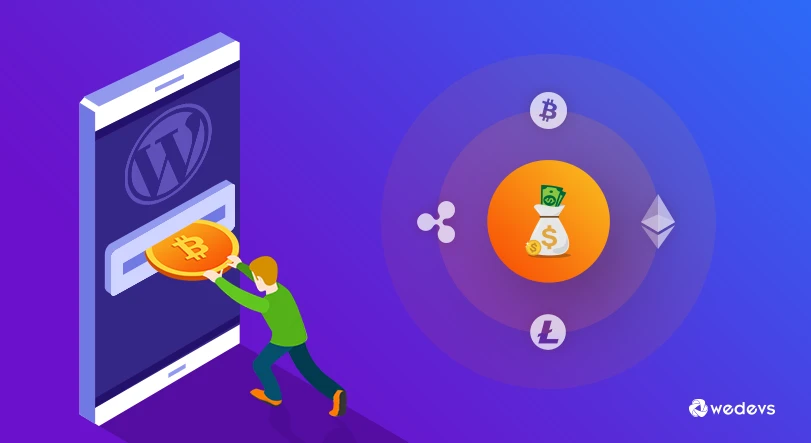 How To Accept Cryptocurrency Payment in WordPress
Back in 2009, when Bitcoin was first launched it was priced $0.003 and today (at the time of writing this) it is priced at $6,962. And it has been only 9 years.
While there has been much controversy regarding cryptocurrency and the drawbacks it is gonna bring to the world, no one is still not denying the fact that it is clearly the future.
Everything that can be decentralized will be based on the magical system that is "Blockchain". If you don't believe us, just remember the fact that there are already 4500+ cryptocurrencies around the world[*].
But if you are reading this now for the first time, you are still early in the process. There is still time to tap into the gold mine of the future.
Why Choose Cryptocurrency Payment In Your WooCommerce Store
WordPress has come a long way in a short time just like Cryptocurrencies. Who would have thought that you could create a full-fledged multivendor store using WordPress?
And it shouldn't just be restricted to that. WordPress is completely ready to take on the future. You will find proof for that if you look for cryptocurrency payment options using WordPress. There are multiple plugins that make the process really simple for merchants to take advantage of the peer to peer money payment option.
There are many advantages of opting for an alternative payment option for your WooCommerce store.
It has less chance of being fraudulent than other payment options as everything is open to everyone.
Extremely difficult to hack as each cryptocurrency comes with a complex set of code
Consists of lower transaction fees compared to other payment options
All transactions are made immediately so there is no latency issue
There is no chance of personal information leakage as it doesn't store any personal or financial information
It is a completely digital and decentralized option so the merchants don't have to rely on any third party organization
The current adoption rate for cryptocurrencies are at an all-time high
Your customers can pay for their products from anywhere on the globe
Not everyone wants to use their personal information when purchasing. This introduces a system that satisfies both the clients and the marketplace owners needs.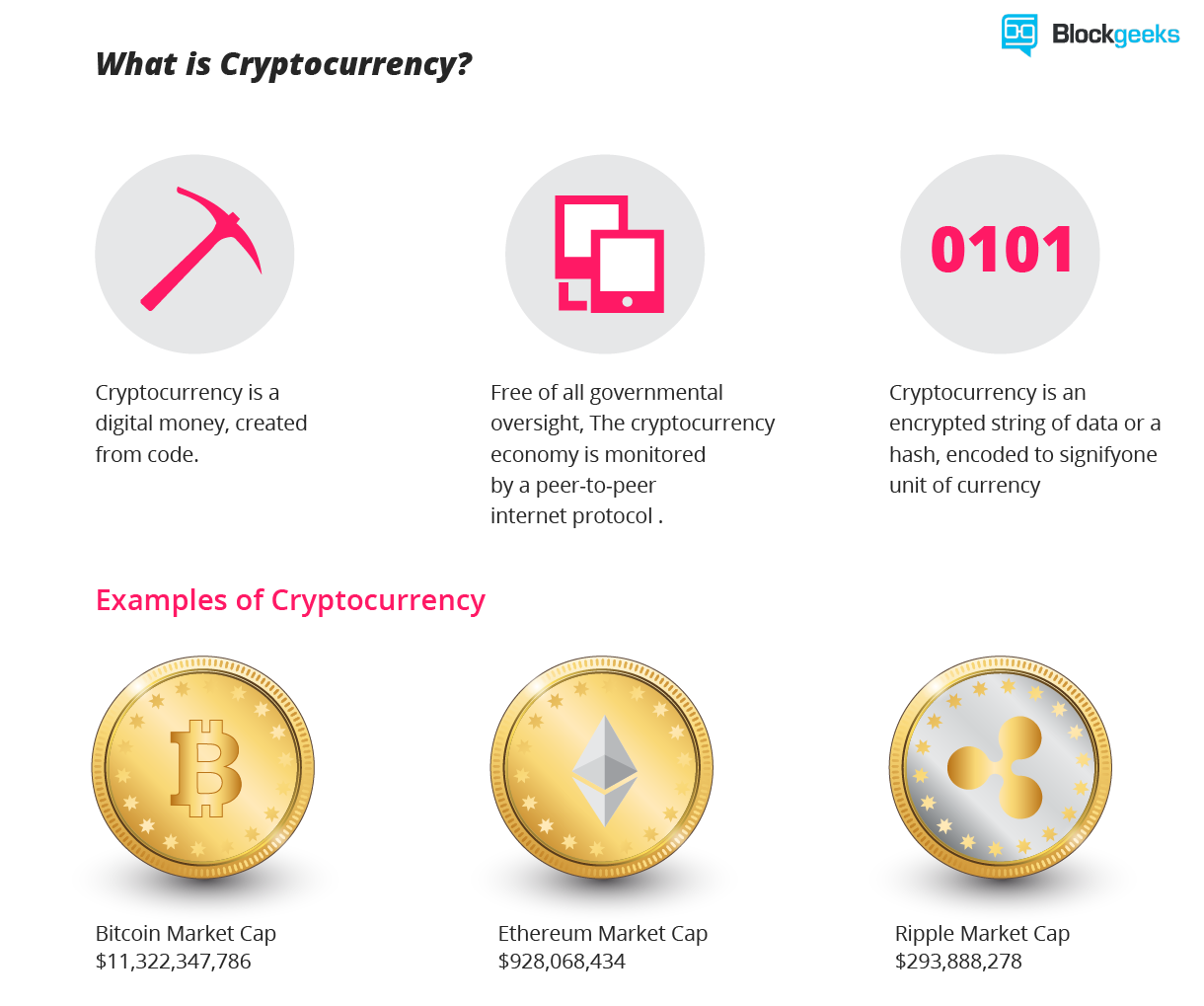 Credit: Blockgeeks
At the same time, you should not just abandon all the payment options for your store and jump to the cryptocurrency bandwagon. It should be offered alongside other payment options that are currently available not instead of them.
Plugins That Make The Process Easier
Plugins are a great blessing from WordPress. They make things easier for everyone, even the non-coder people.
Want to create a store, there is a plugin for that! (Dokan)
Want to create a survey form, there is one too! (weForms)
Taking cryptocurrency payment in WordPress store is not any different. There are multiple plugins in the WordPress store that will let you take cryptocurrency payments including BitCoin, DogeCoin, LiteCoin, BlackCoin and many more.
Popular plugins that are updated regularly includes –
Though there are multiple other plugins out there that claim to add cryptocurrency payment options to your store, these are the ones we could find that are updated regularly.
But First You Need A Wallet
All cryptocurrencies are based on a decentralized system and are stored as well as maintained on a public ledger. You will be given a private key once you purchase your cryptos. But where do you store your cryptos?
Just like a bank you need an account or in the case of cryptocurrencies a wallet to store all your currencies that you buy. You can access it any time using your private key.
There are multiple online wallets out there that you can use to store all your cryptocurrencies. Popular ones include CoinBase, Blockchain wallet, etc.
You can learn more about cryptocurrency wallets and how they work from here.
An Example Of Taking Cryptocurrency Payment In WordPress
As an example of how you can start using bitcoin payment methods on your WordPress site, we are gonna use GoUrl.io's "GoUrl WooCommerce – Bitcoin Altcoin Payment Gateway Addon" plugin. It is available for free in the WordPress store.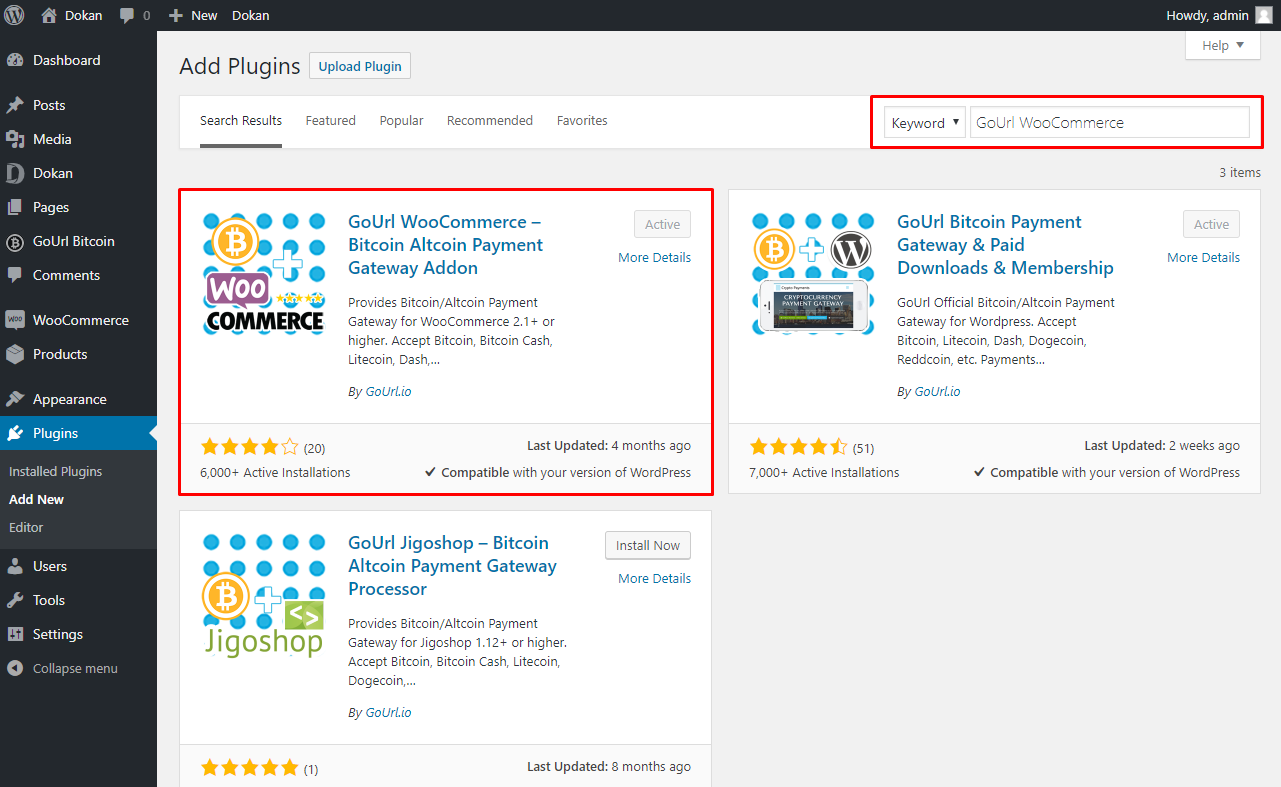 After installing and activating it from the backend of your WordPress site you will see an extra setting in the checkout menu of the WooCommerce plugin.
Note: you need to have WooCommerce & GoUrl Bitcoin Payment Gateway & Paid Downloads & Membership enabled on your store beforehand.
Make sure you have inserted the GoUrl BitCoin box public key and GoUrl BitCoin Box Private key. You can find this setting from the
wp-admin→GoUrl Bitcoin→Settings
Note: You can find the keys from your GoUrl.io account
After setting up everything using the credentials from your account you need to enable the Bitcoin/Altcoin payments in your WooCommerce store. Go to
wp-admin→WooCommerce→Settings→Checkout→GoUrl Bitcoins/Altcoins
Enable the payment option and hit save.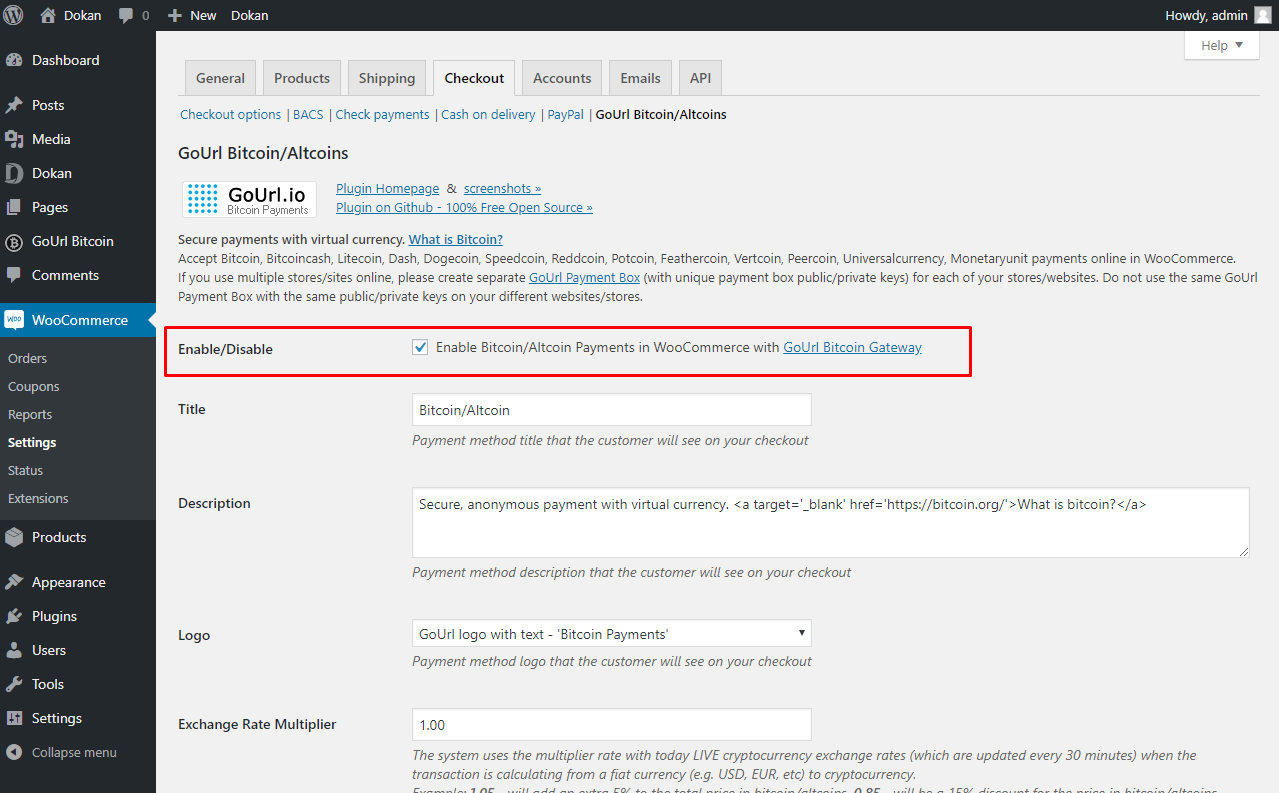 Now you are all ready to take bitcoin payments from your customers. When they try to buy a product from your store they will see a Bitcoin payment option.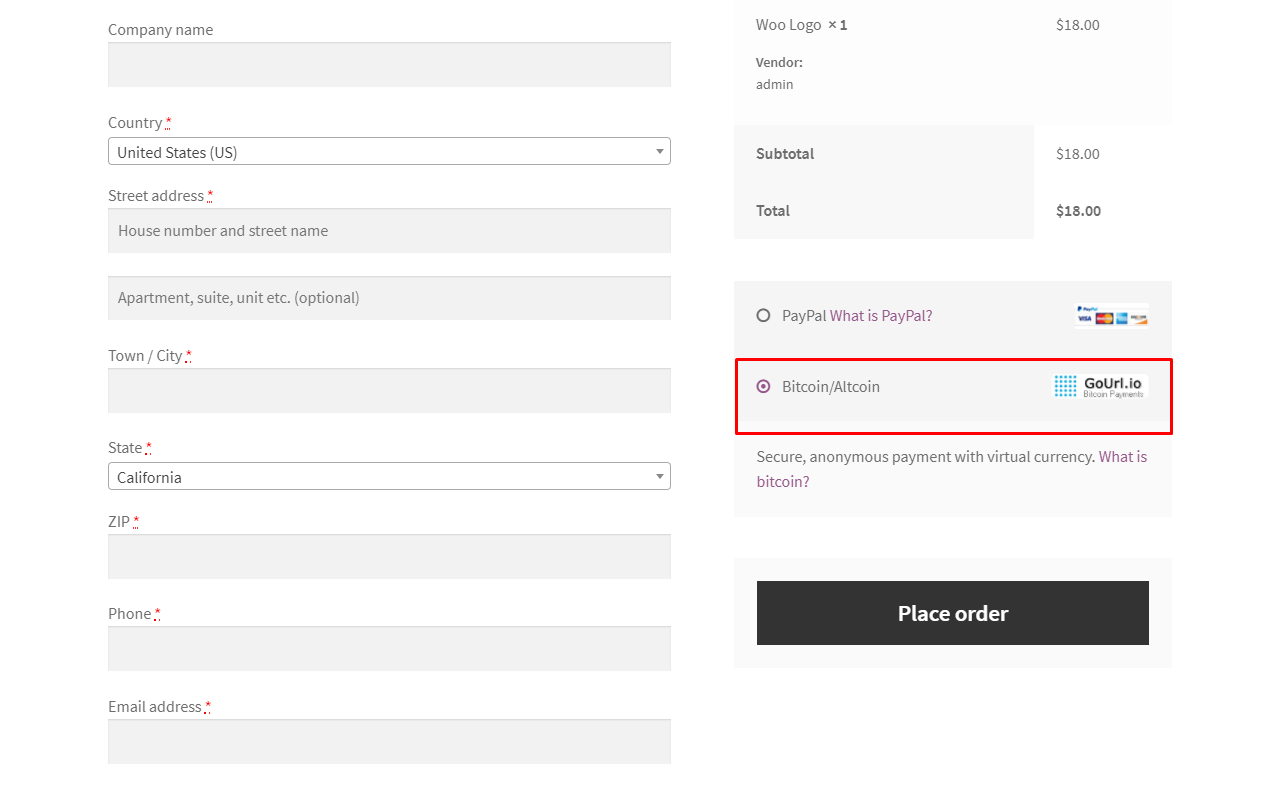 Now It's Your Turn
Whether you believe that cryptocurrency is the future or not, giving your customers the freedom to choose their desired payment option is a great advantage to have. It also makes things easier for them as multiple payment options feature multiple transaction rates.
Also making the transition to take cryptocurrency payment in WordPress will help you to be aware of the latest innovation that is currently going on around using the blockchain concept.
We hope this article helped you to get an understanding of why and how you can start taking cryptocurrency payments in your store.