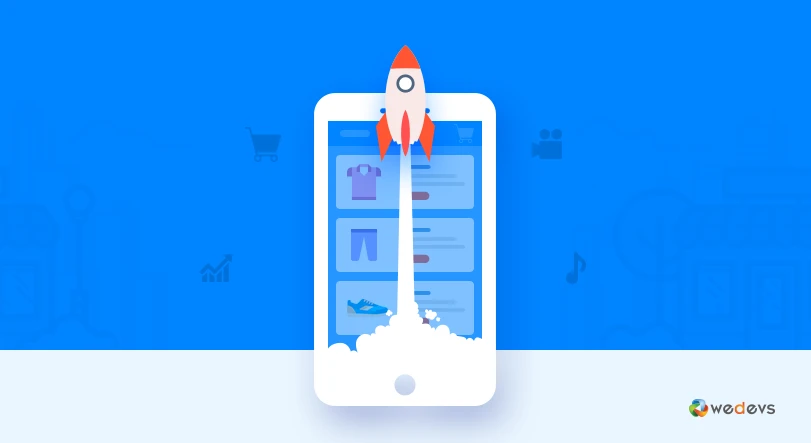 Take Advantage of AMP & Speed Up Your eCommerce Store
When you go out today you are very likely to notice people on smartphones clicking away, browsing, or having a conversation. Mobile devices today serve businesses, like eCommerce, as well as individual needs, like shopping! That's why AMP for eCommerce is essential for every developer to make their pages mobile-friendly.
AMP is the latest trend when it comes to accomplishing a mobile-friendly site. Simply stated, AMP is Accelerated Mobile Pages which is a recently-made open source initiative by Google to advance the mobile content output and ecosystem for all stakeholders. This project is set to benefit consumers, users, advertisers, creators, publishers, and content management platforms.
And it's proving to be great for online marketplaces!
If you are running an eCommerce site on WordPress you might strongly need to take advantage of AMPs to increase your click through rates, brand awareness, and conversions.
But first let's understand what AMP is and why it's essential.
Why is AMP necessary?
Smartphone users today expect content to load super fast and be easy to navigate. Heavy contents can take several seconds to load or never fully load at all. AMP optimizes web pages through design so that sites load instantly and consumers get a better mobile web experience. The AMP method essentially serves your site's speed and performance, which are now KPIs for a site's credibility and functionality.
Slower-loading sites have also been found to have higher bounce rates. The AMP format will make it possible for more users to consume and engage with your site's content for a longer period of time.
In addition, the AMP project serves publishers and advertisers well and makes it easy for their content to appear on searches.
The goal is that the combination of limited technical functionality with a distribution system built around caching will lead to better performing pages, and increased audience development. – AMP Project
Why AMP is required for your eCommerce store
A large number of shopping and eCommerce transactions (50%) today take place on mobile. In fact mobile checkouts are expected to override desktop checkouts. This involves smartphones, tablets, and other portable devices.
The main causes of frustrated users are all familiar to us: unresponsive, slow pages, and content that seem to shift around.
Just a one-second delay in load time can lead to a 7% decrease in conversions. – WooCommerce
Most users do not enjoy waiting. In fact, 53% of mobile site visitors leave after 3 seconds. Slow sites, some of which time out, increasingly result in frustrated users who leave. It also causes content shifting and users just won't interact with your page in the way you want them to, and are highly unlikely to come back also.
The average page speed of AMP as measured by Google is 0.711 seconds. As for the 99th percentile, a user browsing with slow connection trying to access the biggest page loads faster than 8 seconds while non-AMP loads in 22 seconds averagely. – Sociableblog
For this reason, creating a fast and functional mobile site needs to be incorporated in ones marketing strategy to stay competitive.
Sites powered by AMP retain more views. Simply because it loads faster!
This is a dire need for eCommerce pages because more views means more people are coming across your business. And the more people become familiar about your store and products, the more consumers you get. The more brand recognition you achieve!
And the more brand awareness you get, the more your sales and conversions increase.
How AMP creates value for your eCommerce site
Beyond the fact that AMP framework is easy to implement and is open for others to shape, it creates value for your eCommerce site in the following ways:
makes pages fast
improves site speed
improves search engine ranking
increases visibility
caching allows faster loading of pages
enables monetization
get you more views
retains users longer
The requirements and restrictions set by the AMP project ensures that the right bits of your eCommerce site are arranged in just the right way for users to get better views and a wholesome experience.
With AMP, use a rich and growing library of web components:
ads
analytics
carousels
light boxes
social embeds
video players
eCommerce pages are one of the contents that work best with Accelerated Mobile Pages, aside from news stories, videos, blogs, and GIFs.
How AMP works
Accelerated Mobile Pages are just like any other HTML page, but with a limited set of allowed technical functionality that is defined and governed by the open source AMP spec. Under this type of framework, publishers and advertisers continue to control their content, but platforms can easily cache or mirror the content for optimal delivery speed to users. – AMP Project
Doing this reduces the time it takes to deliver and load content in the consumer's device. Thus it prioritizes speed to provide users a faster experience.
AMP programming uses various technical and architectural approaches to build a more common technical core between pages with a distribution system that's built around caching. It speeds up load times, leads to better performing pages and increased audience.
How to get your WordPress eCommerce site to use AMP HTML
Luckily, Automattic has developed an AMP plugin for WordPress. So if you are running your eCommerce on WordPress, such as, using Dokan Multivendor plugin, you can allow your store site to be optimized for the mobile web. In this way you can make your multivendor site easily searchable and browsable for your visitors and users and get more audience.
For sites that are powered by WordPress plugins, this plugin generates AMP versions of your existing pages automatically.
Think of the heavy product listing pages that will be super lightweight and stripped down to only what's more important. In other words,it removes the sets of programming like HTML, third part scripts, predefined web libraries, Google's caching and limits JavaScripts so that pages load instantly on mobile devices.
Are you thinking your store, product and other images won't load on mobile? That's not the case at all! AMP supports graphics, animations, videos, GIFs and audio as well. It also supports both static and lazy load designed pages.
Looking forward with AMP
In a world that now thrives in instant gratification, increasing speed is vital to stay competitive. More than 50% of users leave a mobile site if it goes above 3 seconds to load.
With AMP for eCommerce, browsing online shopping sites doesn't have to be a rare and tiring experience. Using this framework, developers can create mobile-optimized content and have it load instantly. Faster web browsing and fast loading times increase user interaction and engagement (like reading, sharing, purchasing, subscribing) with your web site. It also improves user experience that increases repeat visits.
Some well-known sites and companies using AMP are: Canvas, Drupal, WordPress.org, WordPress.com, Tumblr, SoundCloud, Vimeo, YouTube, LinkedIn, Pinterest, Twitter, Bing, Yahoo, and a lot more.
So you see. Businesses world-wide have already started jumping on to the AMP bandwagon to fully benefit their companies. And it's expected to get even bigger as companies try to catch up to the phenomenal number of users on mobile.
It's not just the big shots. Small businesses and eCommerce can easily score a chance to come up high on searches along with their more popular competitors with the help of AMPs. And thereby improve their business ranking too.
Some areas are still in the grey – like how AMP works for ads and analytics. It also remains to be seen how much the framework gets easier for every kind of platform and content to adopt.