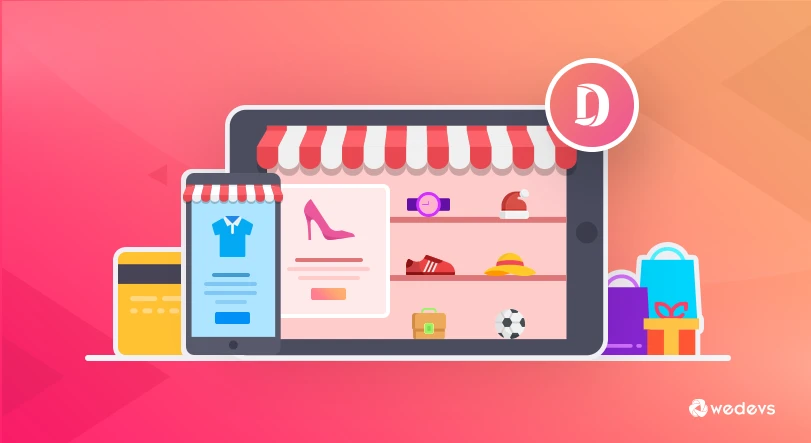 How To Create A Clothing Store Marketplace Using Dokan
In this modern era of the fashion-conscious world, if you step into any shopping mall of any large city, you will probably always find crowds at the fashion store there. This tells about the popularity of fashion house business nowadays. Now people might think that it isn't a good idea to invest in a clothing store all the time.
But the reality is quite different. In today's apparel market, there is always room for new fashion house marketplaces. And it is definitely the perfect time to invest in it. In fact, there isn't any right time to put money into this business.
With the rise in popularity of online clothing stores, there is no bad time to start your own Fashion House Marketplace.
Now many might think it is too complex to set up an online clothing store. But if you are a WordPress user, starting up your own clothing house is as easy as a pie.
So today we will find out how easily you can create your exclusive fashion marketplace using Dokan Multivendor. There are a number of online fashion houses that are running their venture quite successfully using Dokan Multivendor.
To name a few, world-class & popular marketplaces like MYMUSLIMMALL & PLAYTHEMOVE are proudly using the Dokan Multivendor marketplace to manage their fashion house effectively.
Prerequisites For Launching A Fashion Marketplace
Domain Name: This is the name of the relevant clothing store that you want to put up online like for example myfashionhouse.com. It is better to choose this beforehand so that you can plan the campaigns and design the banners accordingly before launching the site. 
Web hosting Account: Since Dokan is a WordPress plugin so, therefore you will be required to get hosting on WordPress platform. WordPress is probably the easiest web hosting platform to manage your marketplace. It is currently powering up almost 42% of the overall web market.
Half An Hour Of Your Time:  Yes, it is that simple to build and set up your own fashion house marketplace using Dokan in WordPress. You just need 30 mins of your time to get your clothing store marketplace up & running using Dokan Multivendor.
Building A Fashion House Marketplace Using Dokan
Setup Dokan On Your WordPress
Now the first thing that you need to install in your WordPress is the Dokan Multivendor Marketplace Plugin. First of all, activate WooCommerce and then download & install the Dokan plugin.
Keep the default settings or change them accordingly to your needs. If you want, you can download and activate the Dokan pro version from WordPress.org as well. It is all shown beautifully in the tutorial above.
Configure All The Important Settings For Dokan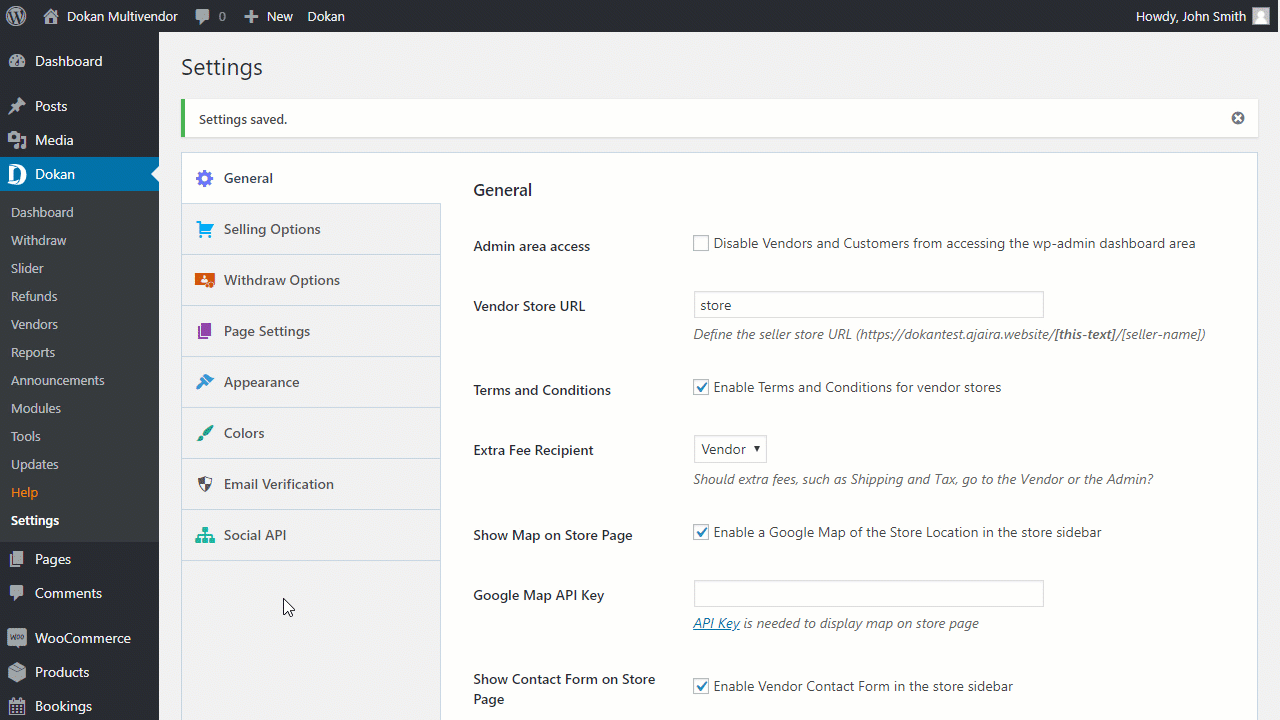 Now this portion of the setting is really important for setting up your clothing marketplace correctly. After installing Dokan Multivendor Marketplace, you are required to change the general settings according to your online store needs.
Do it as per your requirements or use its default settings. You can also change all the other settings available if required. Check out the option available above and get an idea of all the settings you need to work with for setting up your own fashion house marketplace.
Add/Edit Products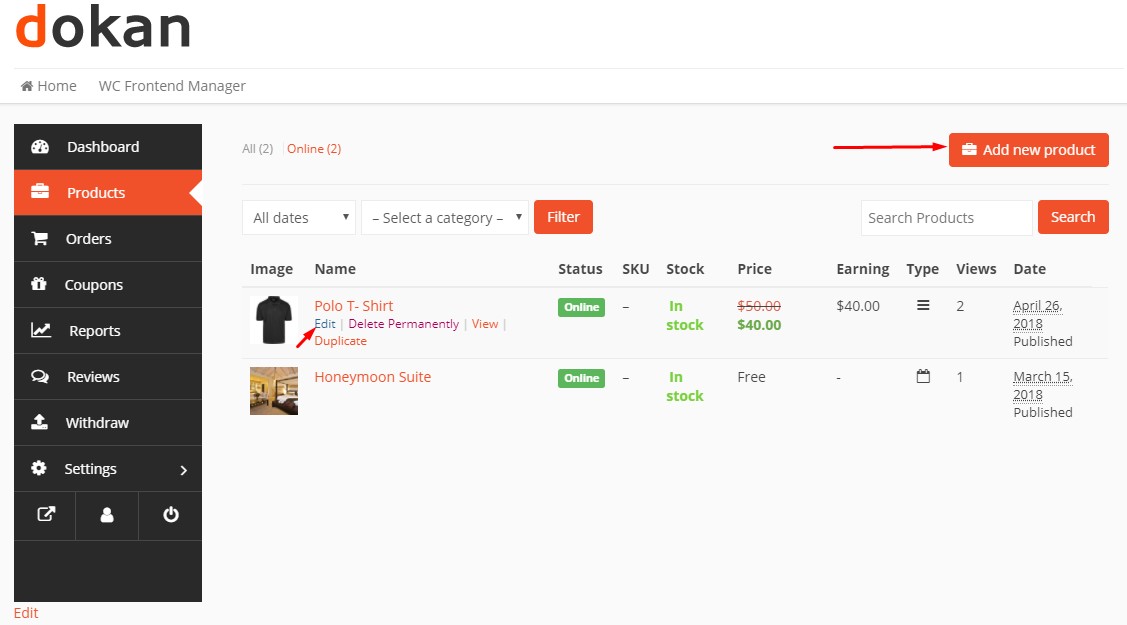 The next step is adding and editing the fashion house items accordingly to display them in your marketplace. Simply get to the products section of your dashboard and click on the Add New Product to add all your desired apparel and fashion products.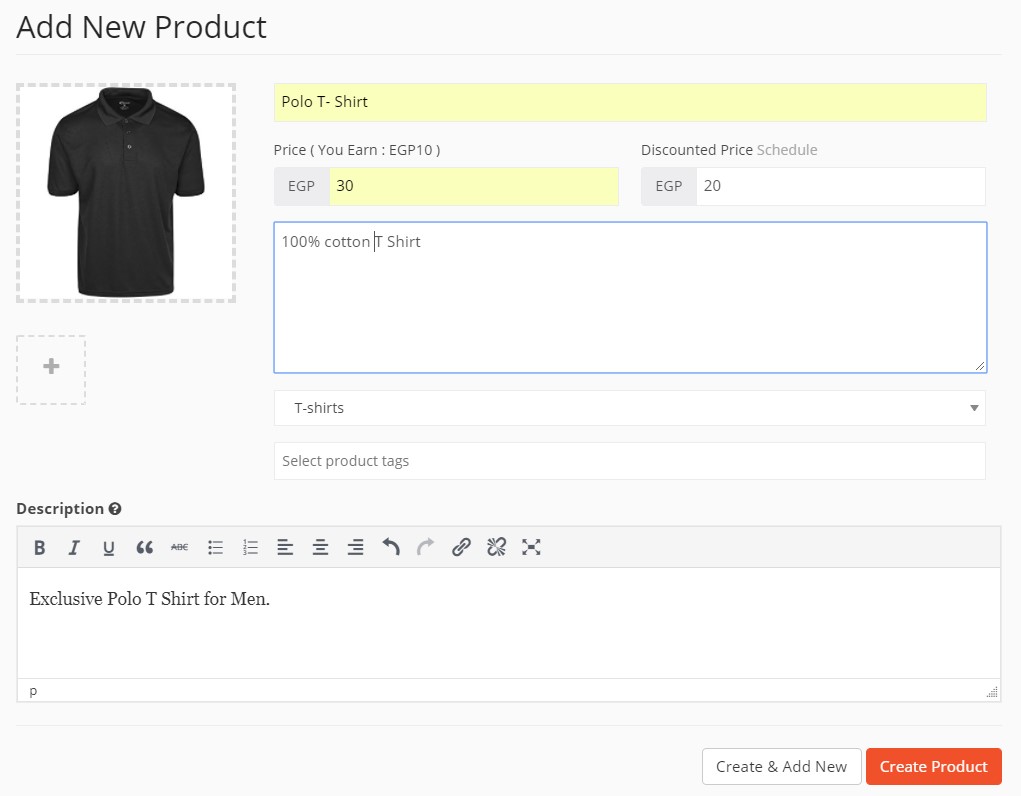 The above image shows you how you can add an item by inputting its Name tag, Price, Product tag, and Description. Simply complete these attributes and click on 'Create Product' to add the item immediately or press Create & Add to add another product.
You can add more products in the same way at any time. This will all get added & displayed on your product list for the customers to view & buy.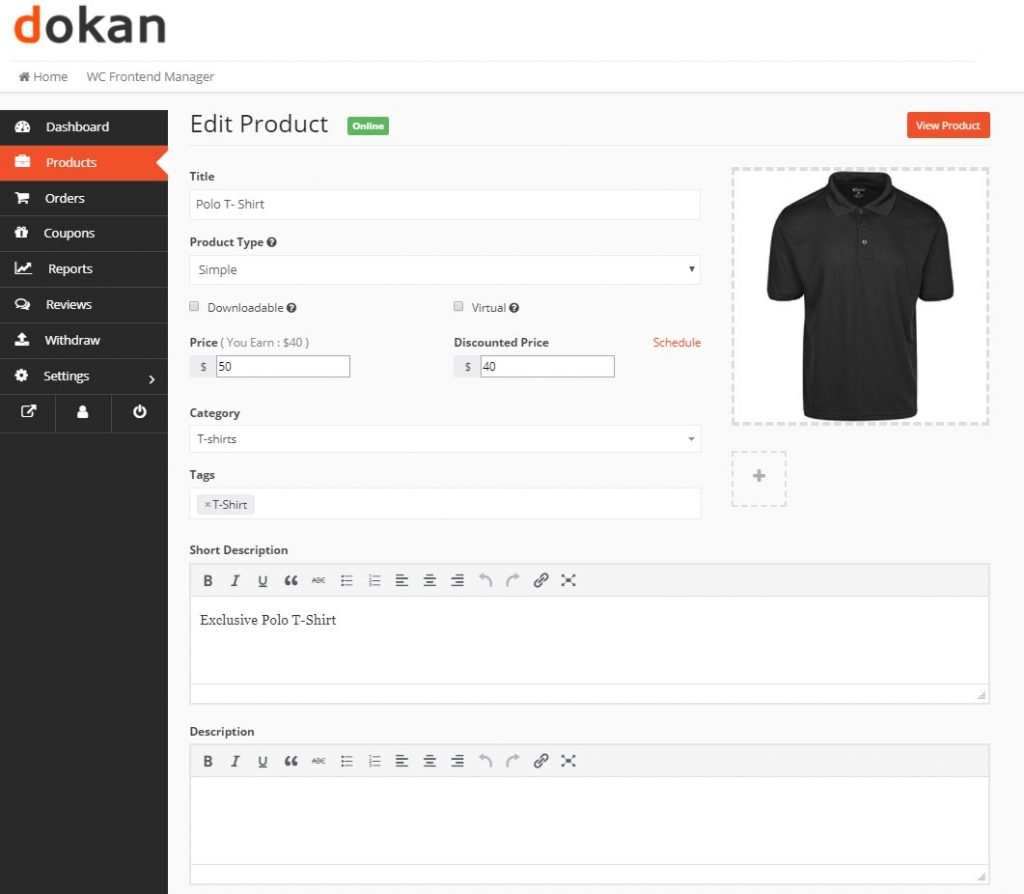 Now if you feel like editing a particular item, then you can do it by simply clicking on the edit option under each product on display. If you need to then you can even change the all-important title, product type, its price range including discounted price, category, tags, description entities, etc.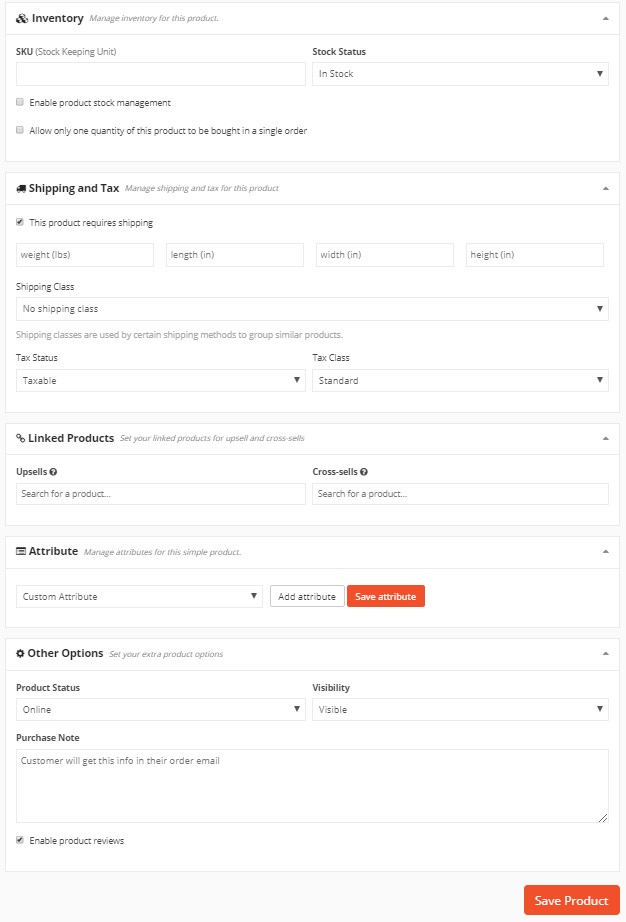 There are more advanced options that can be edited such as product inventory, shipping, taxes, linked up products, custom attributes, and more. Simply edit these options depending on the product attribute changes & demands.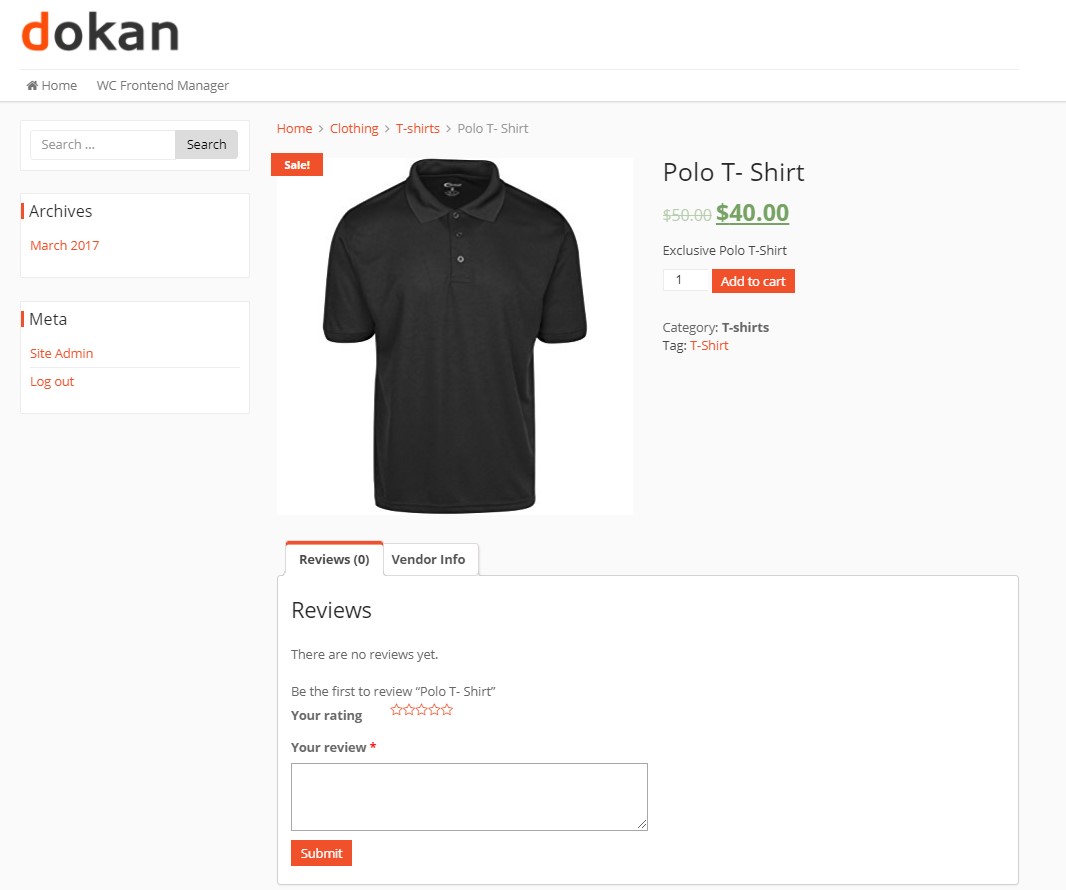 After adding & editing your clothing product this is how it displays to the customer with all the updated information of the item. The customer can now cart the items to buy or rate & write reviews about it after purchasing this product from here.
And You Are All Set To Go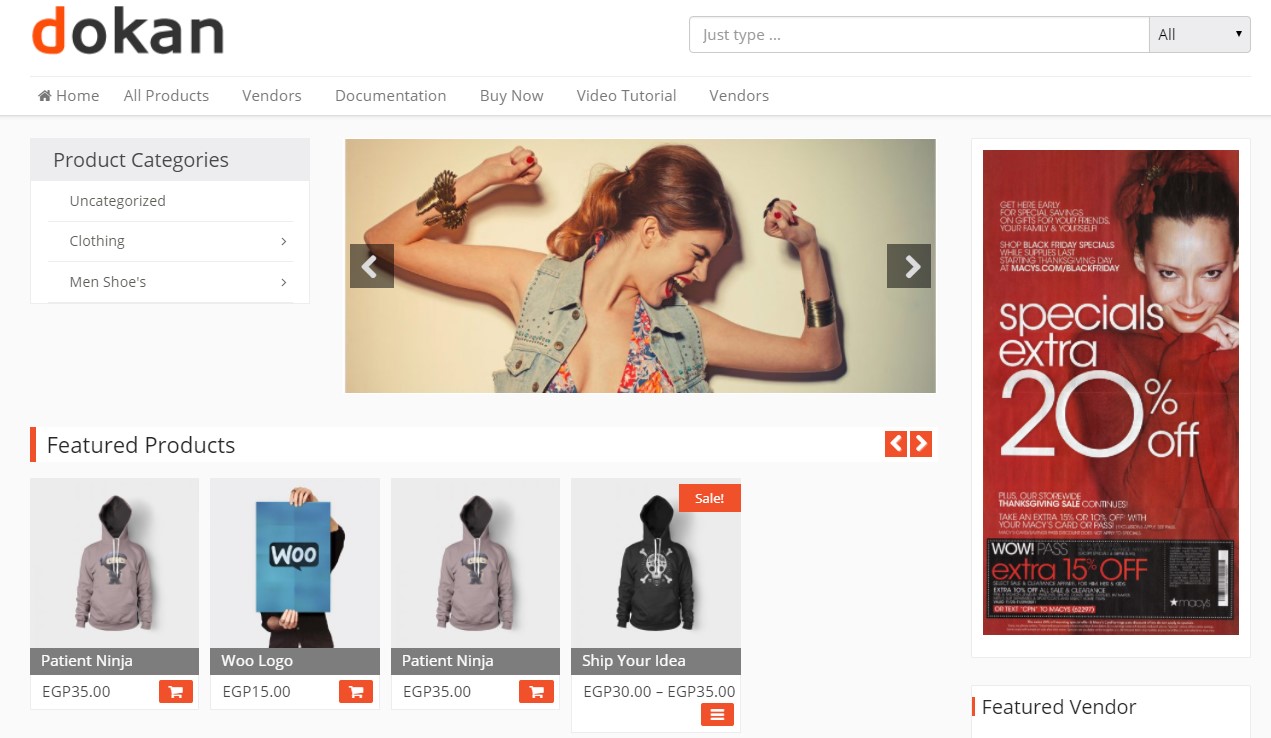 So there you have it, your fashion store marketplace is all set to rock n roll. Now your customer can view all the products you uploaded to buy it from your marketplace. Yeah, you guessed it right that's how simple it is to create a clothing store marketplace using Dokan.
A Few Tips For A Better Clothing House Marketplace
Try to make your homepage, product pages & category pages look as professional as possible
Always try to promote your products by adding the link, producing & embedding short videos, and by adding user-generated content like photos from Instagram or tweets of the relevant item.
Make sure you use a theme for your fashion house that best fits it.
You can try out some selective extensions such as Auctions, Single Product Multiple Vendor, Subscriptions, etc to attract potential customers as this would appeal to new customers and bring existing ones back for more.
Follow up with your customers to bring them back again & again to your store.
Over To You
Indeed creating an online fashion house may sound to be quite a daunting task. But Dokan Multivendor is here for you to make it easy & simple. You won't even require more than a day to get your online clothing marketplace up & running.
We wanted to show you here how easily you can build an online fashion marketplace using Dokan. Hope this post comes in handy for all of you who are thinking about launching a clothing store marketplace in the near future.
Dokan Multivendor is a plugin built to take care of all your online marketplace selling needs. It fulfills all the criteria for becoming a complete e-commerce multivendor platform solution for all.
So all this time if you were worried about the complexity of launching an online clothing store then don't be as now Dokan Multivendor has you covered. For a better understanding of the feature and functionalities of this flawless multivendor e-commerce solution, you may want to try:
If you are using any other multi-vendor plugin for your online fashion house marketplace then do share your thoughts and views on it in the comment section below.
Also, do not forget to encourage us by letting us know your valuable feedback about our posts.
Stay put for more informative & useful posts as we publish fresh blogs regularly just for you.