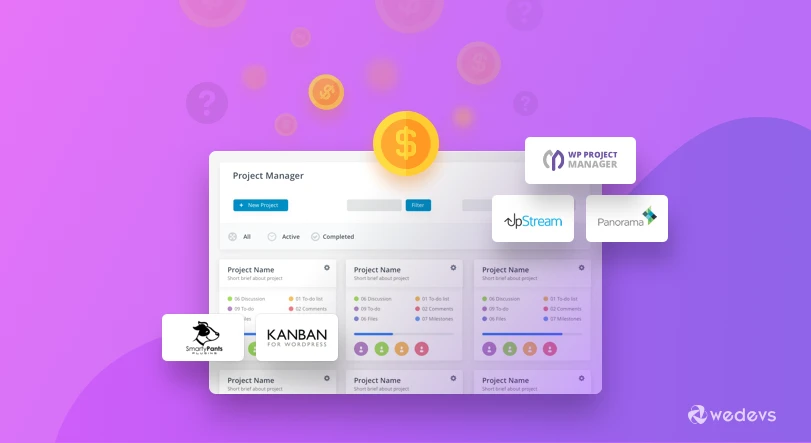 How Much Does A WordPress Project Management Tool Cost?
The global Project Management Software industry is expected to reach $5 billion by the end of 2020. That includes even the WordPress project management tools out there.
Those are some really big numbers to look out for. Whether you are working individually or in a large group you are going to need a project management tool if you are planning on achieving the final milestone. That too in the shortest amount of time.
Because they can help you organize all the processes available for your projects. Set goals for each time set, divide work more coordinately, and most important of all, make the overall project management a breeze.
What Is A Project Management Solution?
Contrary to popular belief, Project Management is not as much a new term as one might think. It has been around for some time now just not in the modern sense that we are seeing right now.
But it has come a long way. In today's world, we are using project management tools more efficiently than ever. It helps us to collaborate more, share ideas with each other, sees what the next milestones are and act accordingly.
It can be both implemented in the cloud or can be hosted on your own server and even locally. And what's great now is that a full-fledged project management solution can even live right on your WordPress website and can be accessed by the concerned people from anywhere.
Things To Look Out For When Choosing A Project Tool
Well, truth be told not all project management tools are the same. Different Project Managers has different strengths in its arsenal as well as some weaknesses. Not one is perfect right!
But that doesn't mean that there are no Project Managers for you. You need to find something that works for you. Which is built with the features that you need to achieve the results you want in your projects.
According to the data from over at Software Advice, there are currently a total number 303 project management solutions being offered regardless of platform support*.
Choosing the best one for you can be daunting among all of these. In the beginning stages, you need to realize there are mainly three types of project management tools. The most basic task managers, the balanced project management tool suitable for all, and the enterprise solutions that are custom tailored to be suited for the big corporations.
How Much Does It All Cost?
Different project managers cost differently according to the market they serve as well as the number of features they provide. That said, you should have a precise goal of what you are trying to achieve by using a project management tool.
Here we are mainly going to talk about Project Management plugins for WordPress and how much they cost compared to one another.
For comparison, we are taking into consideration the most up to date project management plugins in the WordPress plugins store.
Cost Of WordPress Project Management Plugins
WP Project Manager
WP Project Manager is a robust WordPress project management plugin that helps you to efficiently collaborate with your team members and alike right from your WordPress dashboard. Even with the free version you can start, manage, finish a project by collaborating with your team members easily. The free version comes with all the basic features one might need like, the ability to create an unlimited number of tasks, free communication among team members over email, comments, see the state of your project in easy to understand progress bars, option to upload files to messages & comments and much more.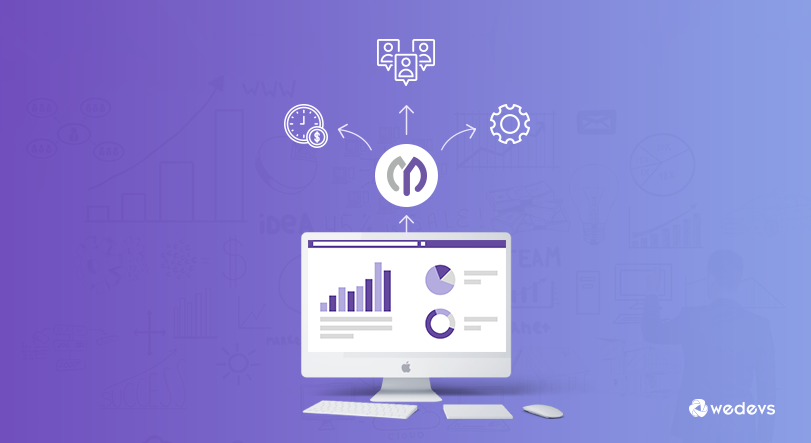 But if you need more extended features you can always opt-in for the paid options for the plugin. Personal Version for $59/year, business Version for $99/year and developer Version costs around $199/year
The paid options benefit you from being able to keep private messages among selected few, integrate with WooCommerce store, upload files at a single place, time tracking capability, automatic report generation and many more.
WordPress Project Manager by UpStream
The next plugin we thought of was WordPress Project Manager by UpStream. It is another WordPress project management plugin that lets you, your team, and even your clients every step of a project from the WordPress dashboard. It is relatively a new plugin with 700+ active installation at the time of this writing.
Its pricing starts at $59/ year for a single site, $79/year for up to 5 sites, $99/year for unlimited sites.
Though they lack some features that are readily available on other plugins, they are still very early in the game. They are slowly improving themselves though.
Project Panorama
Next is Project Panorama. It is a WordPress plugin that mainly focuses on the visual representation of an overall project progress. Giving you an overview of your project that is easier to understand at a glance. They offer three paid options for their project management plugin.
The Agency version $119/year, business version for $69/year, and an individual license for $59/year.
SP Project & Document Manager
Now comes SP Project & Document Manager. It is a document/project manager plugin that you can use to store all your files, set permissions for each user for those files, and much more.
Its pricing starts at $75 / year for a single site, $125/year for 1-3 sites and $195/year for 5 sites.
Kanban For WordPress
This one was a hard decision to make. Kanban For WordPress Pro is a WordPress project management plugin that uses the Japanese Kanban method to track, manage each step of a project.
It comes with a single pro version that goes around for $149/year.
Ready To Make The Choice?
It all comes down to preferences. What kind of project you are coordinating, what is the end goal and such. By if you want to a project manager that can handle anything that you throw at it very few will come close to WP Project Manager.
The best thing about it is that you will be able to manage your projects and connect with your team members from any part of the globe right from your WordPress website.
Learn More About WP Project Manager And What It Offers Over Others