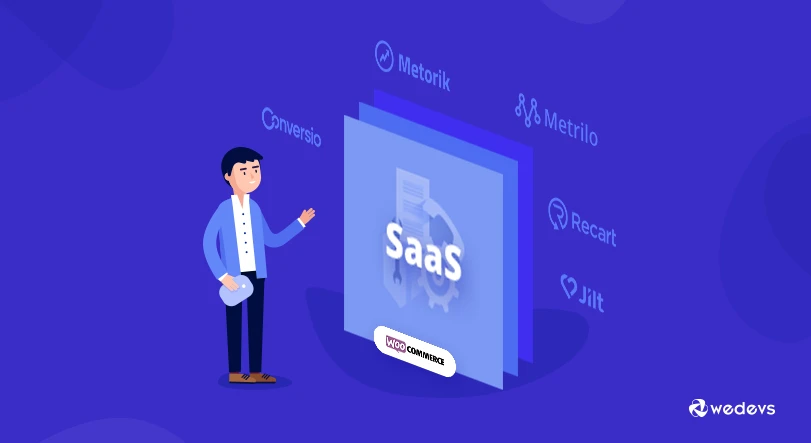 Some Useful WooCommerce SaaS for Better Store Management
WooCommerce Saas-related solutions didn't go hand in hand with WordPress till 2016. But now in just 2 years, there are a number of SaaS-related services for WooCommerce that have become quite popular and are making name for themselves.
In this era, some of the most popular WordPress brands are still plugins like WooCommerce, Yoast SEO, Gravity Forms, and many more. And since the time WooCommerce has started its journey in 2011, it has seen rapid growth ever since. It's not a surprise that in today's time businesses can create a great ecosystem revolving around such plugins.
In 2016 SaaS for WordPress plugins got introduced and instantly started to see results. There was a massive growth in the number and quality of SaaS integration with CMS platforms. So, this post will be all about some of those useful & popular WooCommerce SaaS that have helped change the experience of modern-day site users.
Software As A Service(SaaS) & Its Advantages
In today's era of the digital world, Saas gets away from a traditional way of accessing software which has an alternative method of software access. It is usually a subscription-based model hosted in the cloud & needs to be accessed via the internet.
SaaS includes some of the very popular examples such as Google Apps, Salesforce, Cisco, WebEx & Netflix, and many more. SaaS presents a number of benefits to its users whether it is used for private or commercial use in your business. In business & companies where SaaS can be used for Sales Tracking, Invoicing & Accounting, Company Planning, Monitoring Performances, Internal Communications like messaging & webmail etc.
Some of the common advantages of using SaaS are:-
It will totally change the user experience of your IT departments.
Improves access to data at the same time from any network worldwide.
Provides greater ease of task management & responsibilities.
Customizable according to your business needs.
A wide range of device compatibility & accessed via any internet enabled device.
Lastly, it's really easy to maintain & saves you big bucks in the long run.
Useful WooCommerce SaaS Solutions
As it is already mentioned above that there are now a number of useful SaaS for WooCommerce currently available in the market. Some of the best ones are compiled in the list below. Have a look and choose the right one for your WooCommerce Store.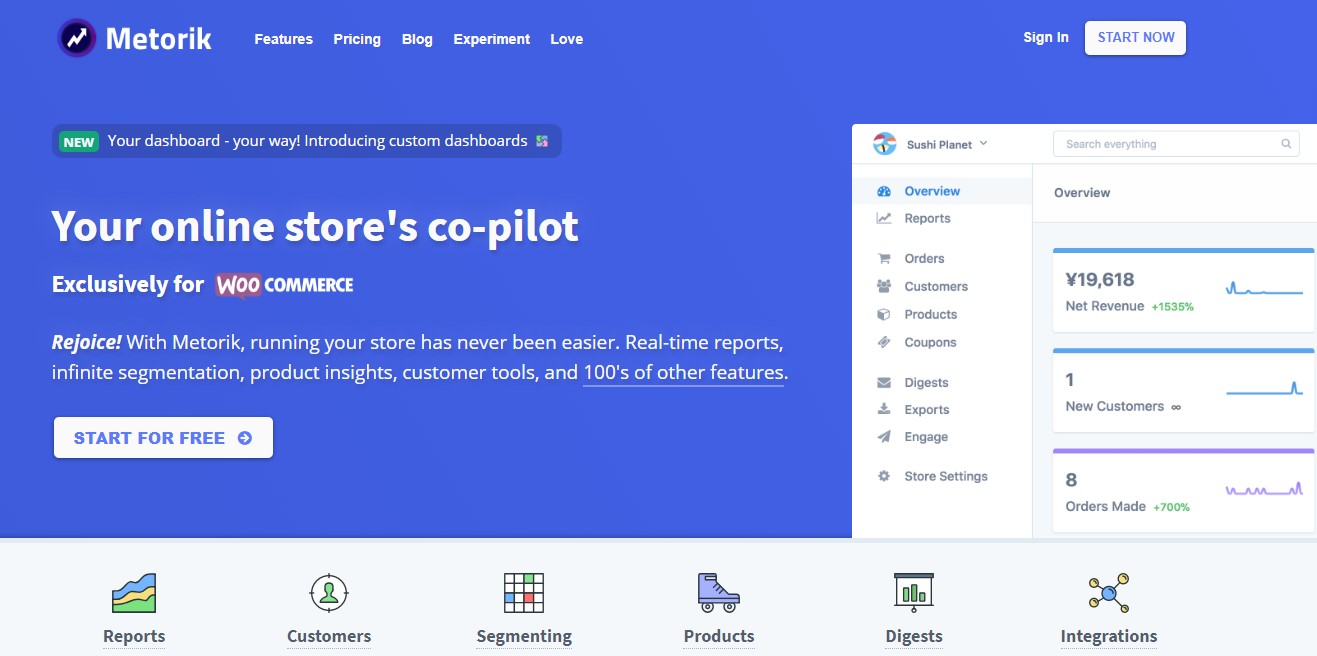 With this uniquely designed WooCommerce SaaS plugin making some useful reports and KPI is easier than ever. Metorik helps make your store powerful with its interactive real-time dashboard. With its inclusion, its users can understand customers more efficiently to provide much better customer support.
It also supercharges your email engagements with customers with its email automation tool. Most importantly, you can super unify your WooCommerce store's products, customers, orders, and subscriptions to understand things better with Metorik for WooCommerce.
Key Features
Generate interactive customer & sales reports.
Much improved & advanced segmenting & filtering.
A range of useful integration such as Google Analytics.
Better customer support with integrations like Zendesk, Help Scout, Freshdesk etc.
Email & Slack digests to get insightful reports sent to your team every day.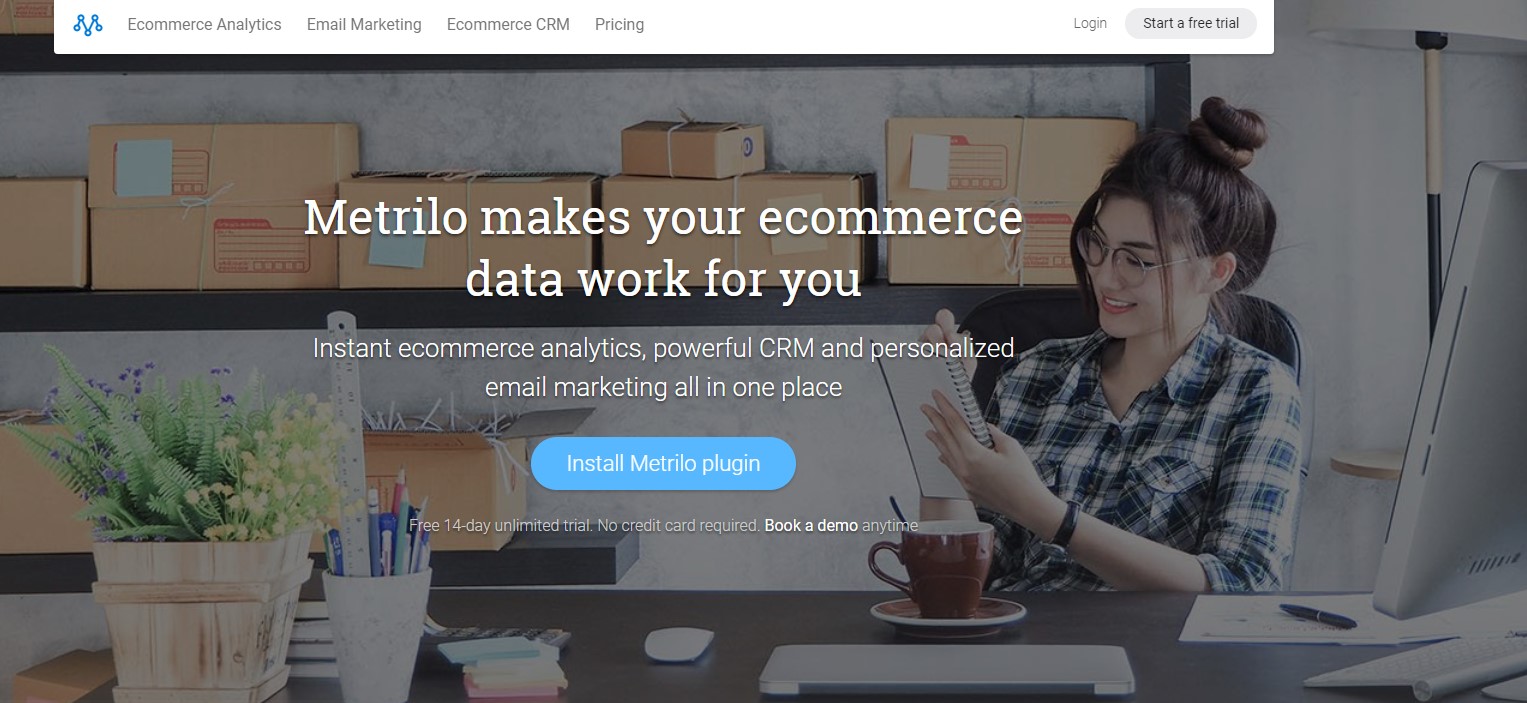 Metrilo gets you a solid WooCommerce analytics tool. It is a tool that helps you grow your WooCommerce customer by engaging and understanding them. It has a powerful CRM and Email marketing tool that can totally change the user experience of your WooCommerce store.
Easily know all about the customers and their purchase history as it automatically keeps track of what they are doing in your WooCommerce store. After all, it takes a few minutes to get started with Metrilo.
Key Features
Get Your WooCommerce store analytics.
Manage all your customer data at one place.
Customer segmentation for custom targeted email campaigns.
WooCommerce store customer analytics for retargeting campaigns.
Personalized email marketing tool to boost up conversion rate.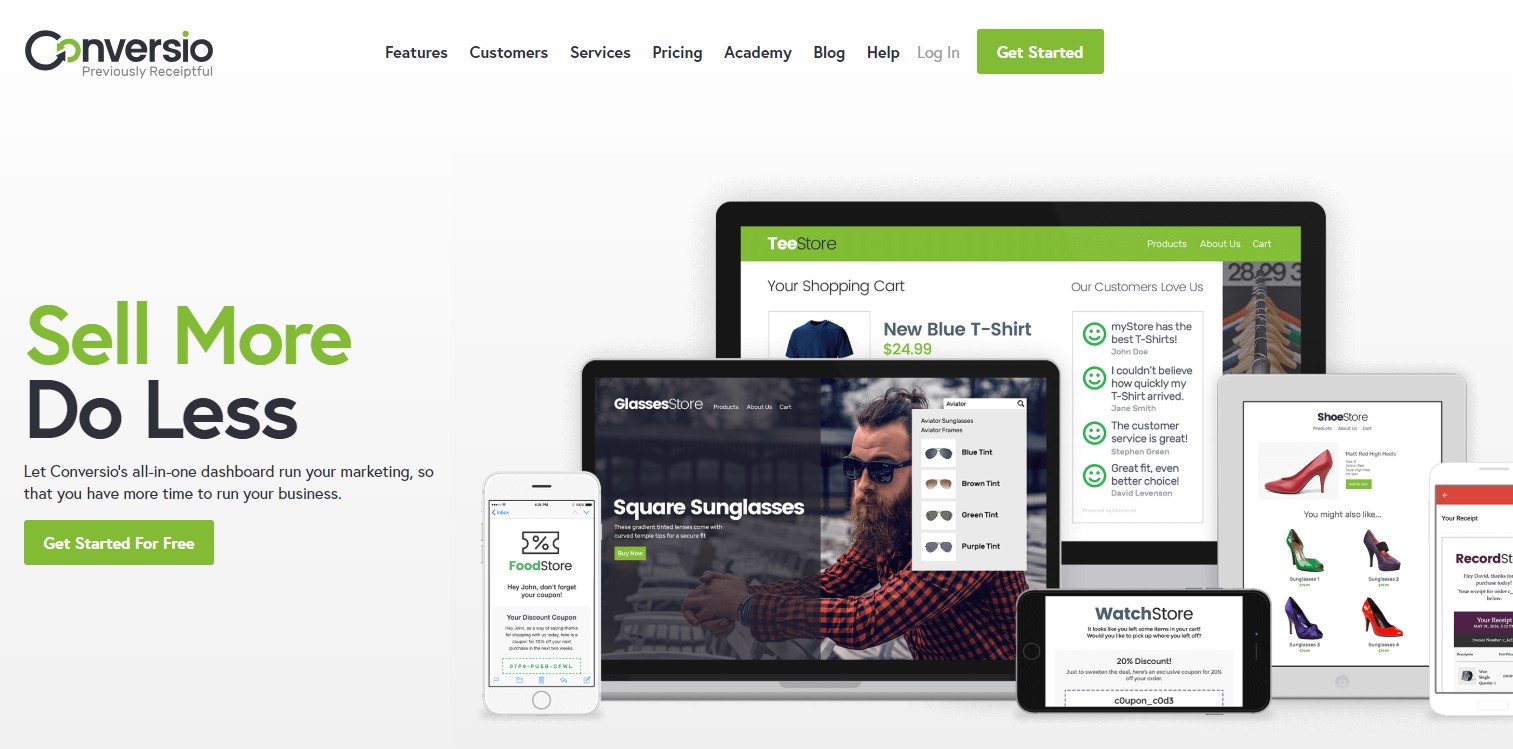 This is an all-in-one marketing tool for your WooCommerce store. Conversio provides you with a single most comprehensive dashboard to manage all your marketing tools right from the dashboard.
It allows you to send several types of emails for marketing use. Also, has some cool on-site widgets to get product reviews, recommendations, customer feedback & a search bar. And all this you can view & manage from the ease of your dashboard.
Key Features
Easy & customizable newsletter to entice your customer.
Quick recovery from your abandoned cart.
A fast & simple search bar to find your favorite WooCommerce product.
Real-time feedback from your store customers.
Automatic product recommendation for your WooCommerce store.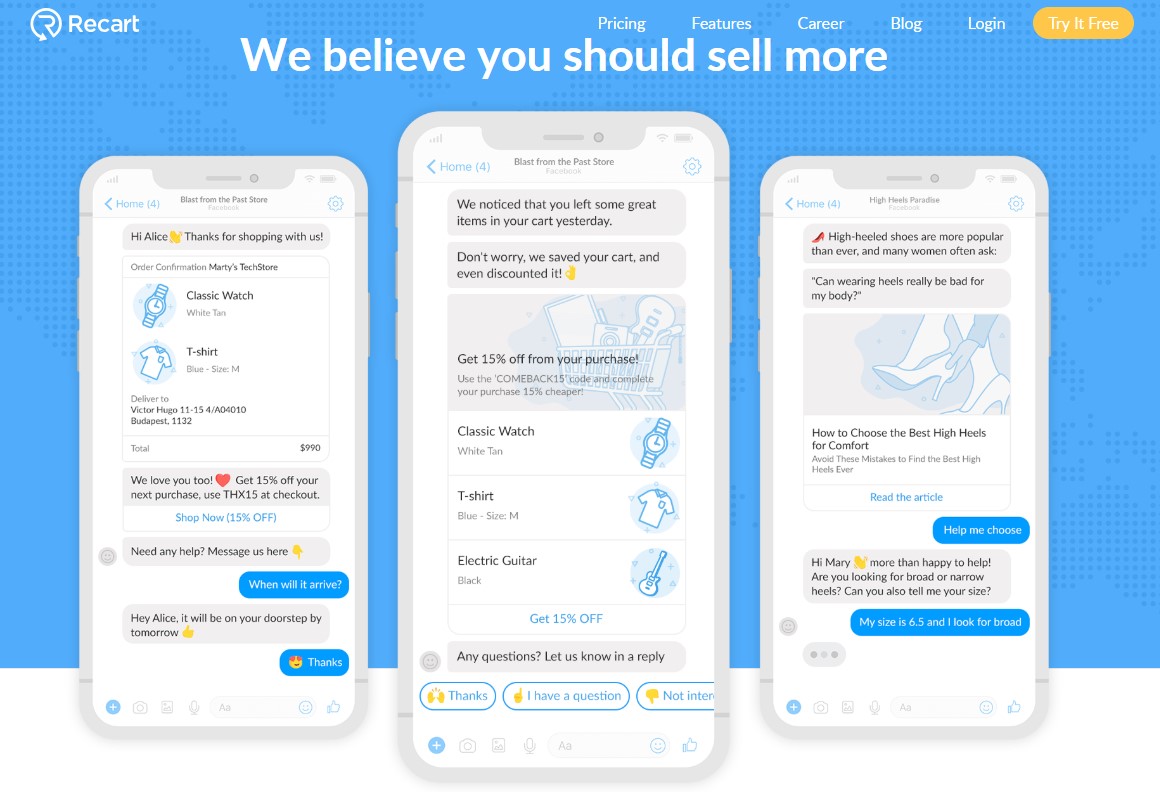 Recart is probably one of the best cart abandonment recovery tools for WooCommerce. It can effectively turn the WooCommerce store abandoned cart into big sales. Easily let your users know about the latest offerings and deals building a bigger & a much engaging email list.
To boost the sales of your WooCommerce store, you get to use its, smart stop email, an auto subscription option, and much more. Besides that, its user-friendly interface and its impressive instant notification feature that has effectively improved the user experience of all current WooCommerce users.
Key Features
Complete cart abandonment analytics to recover it later.
Inbuilt automated cart messenger to help turn your cart abandonment into sales.
Real-time messenger facility to provide better support to customer queries.
Push Notification feature to notify your customer of latest news, updates & offers.
Store & collect email address, newsletter signups, login pages of your store visitors.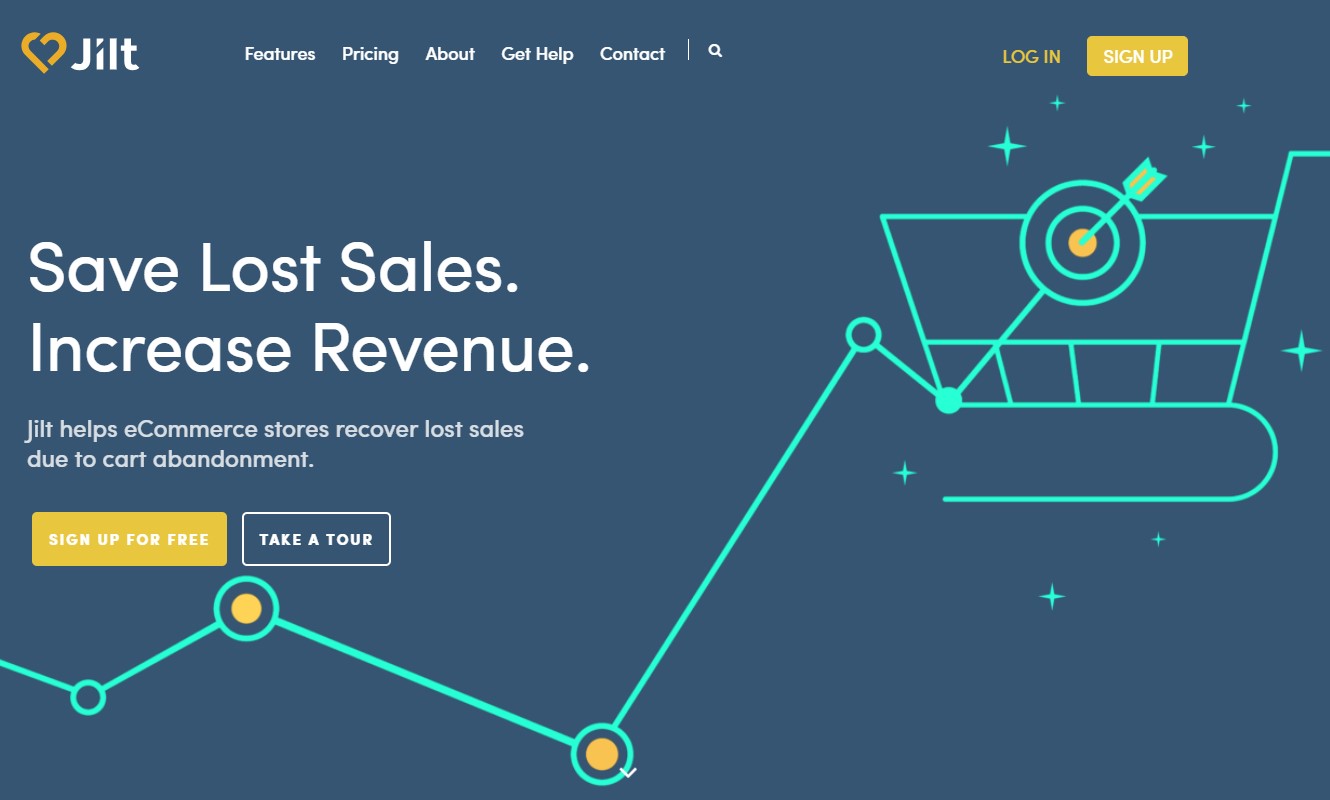 It is also another fantastic tool to recover lost sales of WooCommerce store's abandoned cart. Like most other SaaS solutions mentioned here, this also helps improve the sales of your e-store business. Connecting Jilt with WooCommerce makes your store even more powerful with a solid framework for recovering lost revenues. With its automated lifecycle email function, your WooCommerce store can totally generate additional revenue by improving sales by at least 15-20%. The solution is already claiming to recover more than $25,000,000 for e-commerce merchants worldwide.
SaaS solution with WooCommerce can certainly help you recover lost revenue due to cart abandonment. It tracks when carts were abandoned. It can automatically send recovery emails to encourage the customers who abandoned these carts to complete their purchases.
Key Features
Track all your WooCommerce store abandoned cart to recover lost sales.
Get fully personalized and responsive emails.
Email schedule customizations.
Get complete seamless integration for your WooCommerce store.
Analyze the cart abandonment along with its recovery data of your WooCommerce store.
Make The Most Of Your SaaS Solution With WooCommerce
So with the enormous growth of WooCommerce SaaS, does it really hinder the sales of open-source users of WordPress? Sure it does take a little bit of market share. But it doesn't necessarily mean it totally affects each other. It can empower one another in many cases as well.
If you are an open-source WooCommerce in WordPress user, then it can definitely optimize your workflow. So it is worth looking for such SaaS related solution for your WooCommerce store.
WooCommerce SaaS provides ample opportunities to neutralize the risks and to turn your IT department into a fast and result-transpiring element for your company. In terms of your IT services, adding SaaS to the collection of your system will certainly allow you the flexibility and implications of risk management in managing WooCommerce. So using the above useful SaaS related to WooCommerce, you can always make the most of it without any doubt.