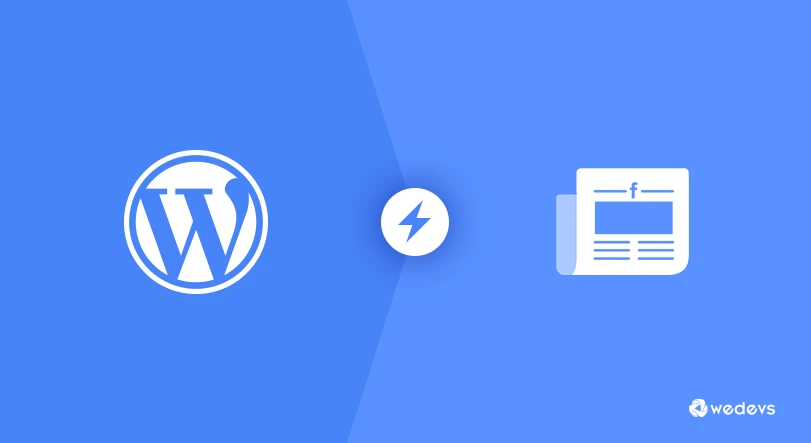 Facebook Instant Articles: How to Setup With WordPress
Showcasing and distributing content on various channels other than Google is one of the most important things that a blogger tend to do. Thus, different technologies are helping people to share their content in a faster way increasing the user experience. Google AMP and Facebook Instant Articles are such kinds of services.
Using these, you can load your content faster on mobile devices. When we are talking about sharing content on Facebook, the instant articles features is what we should consider. In today's post, we will talk about Facebook Instant Articles and how to configure it for WordPress. We can ensure that, if you follow the process properly, you will be able to load your content on Facebook 10x faster than mobile web!
Facebook Instant Articles
Over the last several years, social media has been a huge source of traffic for websites all over the world. So, relying only on Google for website visitors is not a wise thing to do. So, attract more visitors via social platforms like Facebook, Twitter is a must for any website.
While you are developing amazing content that has the possibility of being viral, you need to give more room to the distribution task. And sharing on Facebook is a great strategy as more than 1.45 billion users actively use Facebook every single day.
So, why not grab a little portion of that audience?
To do so, you need to use advanced sharing features like Facebook Instant Articles. It is a feature that Facebook offers from 2015. Facebook instant articles make web articles load faster on mobile devices for Facebook users. As a whole, it provides a better user experience than reading on the original website. So, it makes sure your content are highly user friends and can bring more readers for you.
Why Should You Consider?
As you may already know Facebook Instant Articles loads faster without redirecting the reader to the actual site. They feel a similar interface because it opens the content directly inside the Facebook app.
Facebook hosts the contents that you share and it effectively reduces the time of loading. Besides that, there is no warning of visiting external site from Facebook. Additionally, the instant articles are well-optimized for mobile readers and there is no distraction of different web elements. This creates a proper balance and user experience for the readers.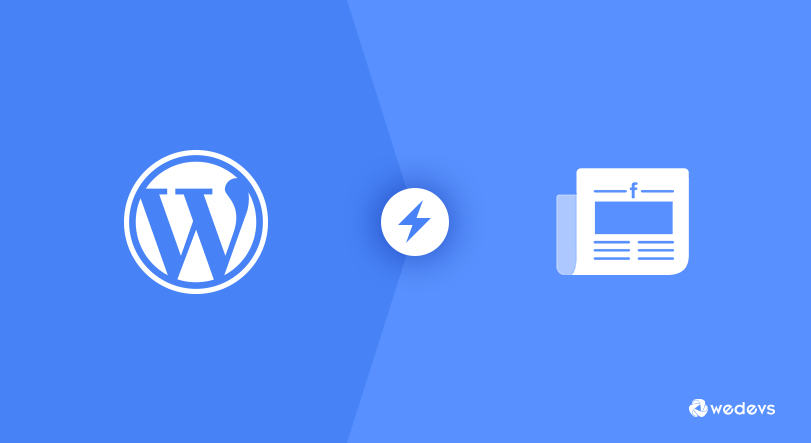 Interestingly, According to Facebook –
Instant Articles load 20% faster than normal content on the web.
Attracting more visitors is easier because readers with slower internet connections like to read 20% more articles on Facebook rather than visiting web articles.
This also decreases abandon rate of your content by 70%.
Moreover, your content could be shared 30% more than other ones thanks to Facebook Instant Articles.
If your sole purpose is to distribute your content and blog, then you should consider Instant Articles. On the other hand, if you wish to convert readers- please note that you have to do that strategically. Because, while reading instant articles, readers are not visiting your site. However, there is full monetization option from the content. So, you can integrate carousel ads and also videos.
Create Instant Articles For WordPress
Facebook uses the HTML and RSS feed of your website for converting them into instant articles. There are options for adding rich media using Facebook-specific tags. For WordPress users, configuring Instant Articles is an easy process. There are many steps involved. So, you should follow them thoroughly.
Please note that – you must have at least 5 articles on your WordPress site to use this feature of Facebook.
Sign Up For Instant Articles
At first, visit this Facebook Instant Articles to sign up for the service.
You will see a big blue Sign up button. Click on it to start the process.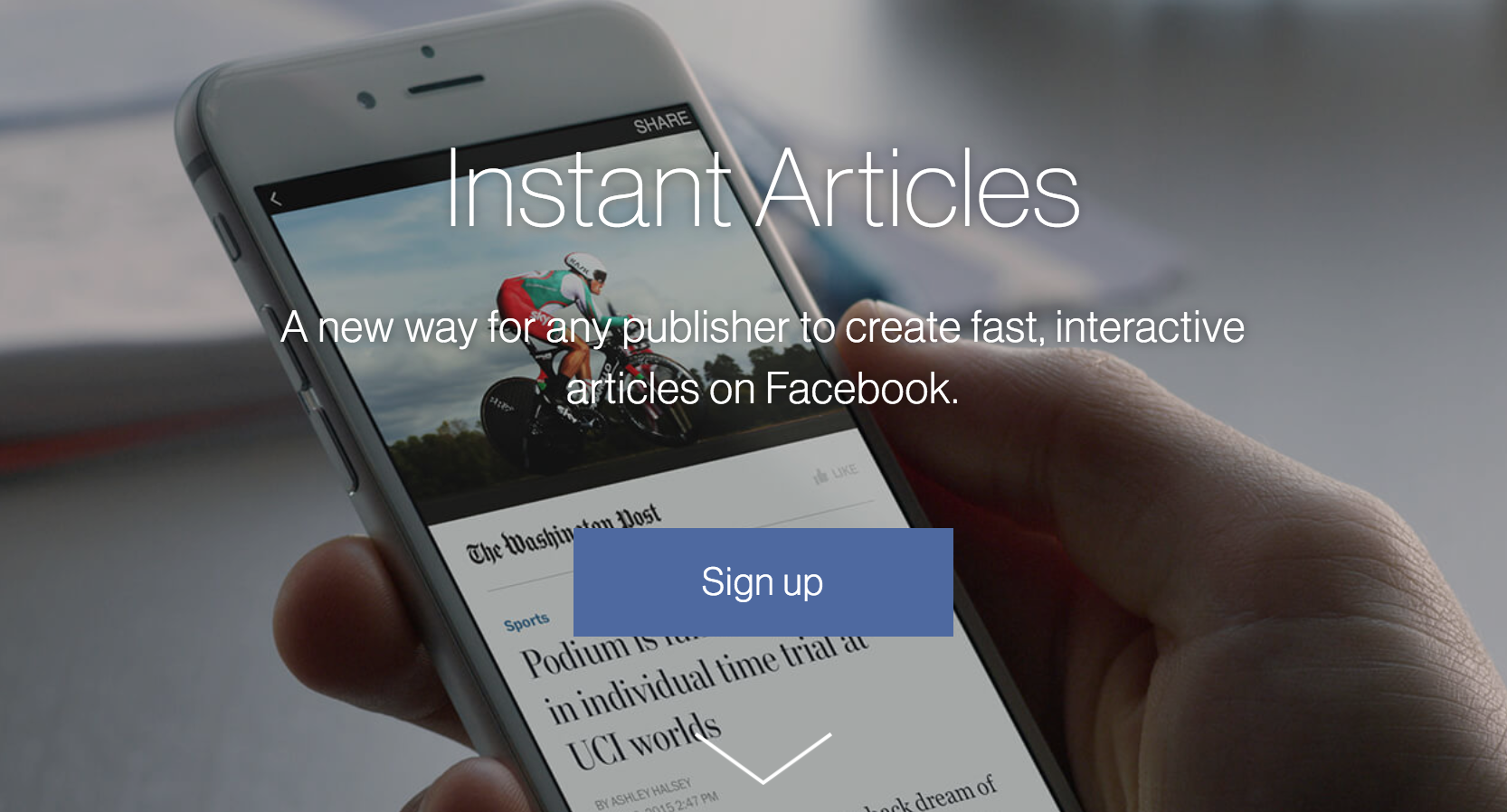 Now, Facebook will ask you to choose one of your existing pages for which you want to show instant articles. Simply click on the page you wish to proceed with. Check the consent box to agree with the terms of Instant Articles and hit the Access Instant Articles Button.
You will now see the Publishing Tools of your page with a new section – Instant Articles.
To get started, you will have to prove that you own the website from which you want to publish your articles. To do so, you have to connect your site first.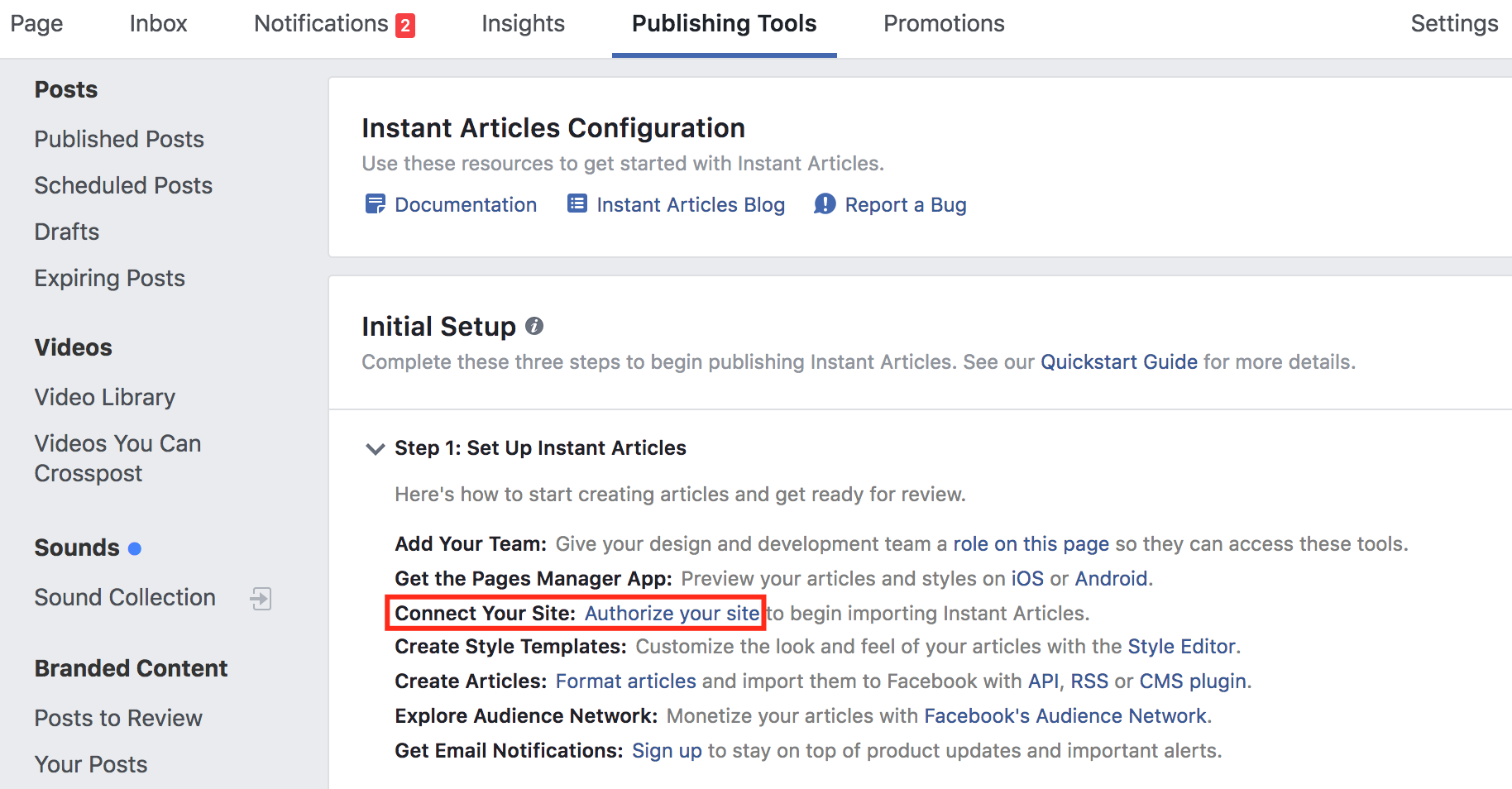 Click on the Authorize your site link in step 1 (refer to the screenshot above). You will find a meta tag that you will have to put below the <head> tag of your website.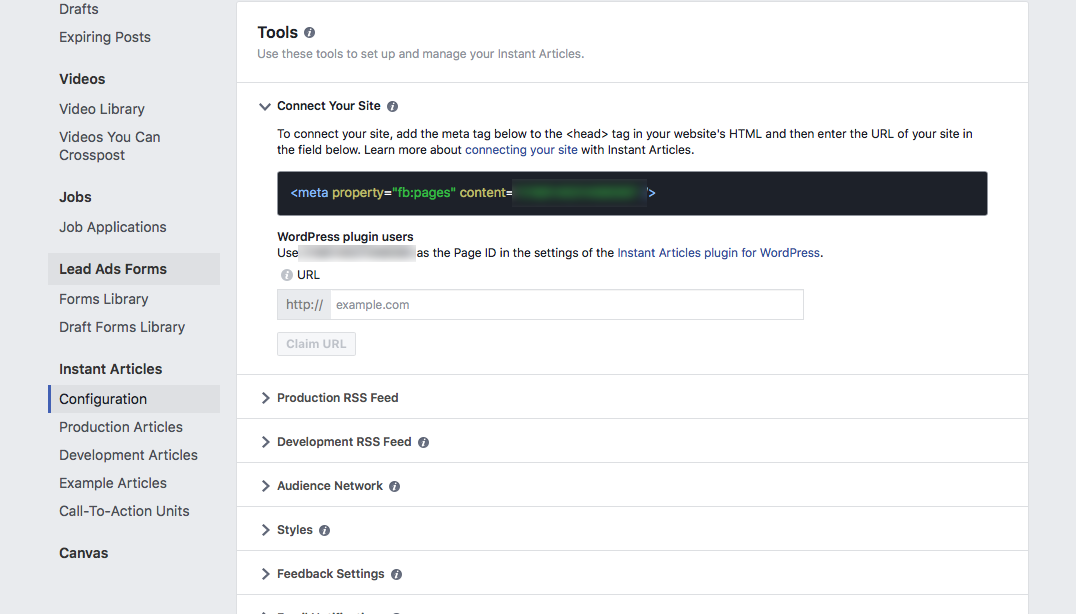 However, you can simply do that with the Instant Articles Plugin for WordPress. Copy the Page ID that is under the WordPress plugin users section.
Installing & Configuring Instant Articles Plugin
Simply navigate to – Your WordPress Admin Dashboard → Plugins → Add New.
In the search box type 'instant articles'. You will get a lot of results, however, we recommend you install the official plugin.
Automattic has developed a simple yet handy plugin to connect your WordPress site with Facebook Instant Articles.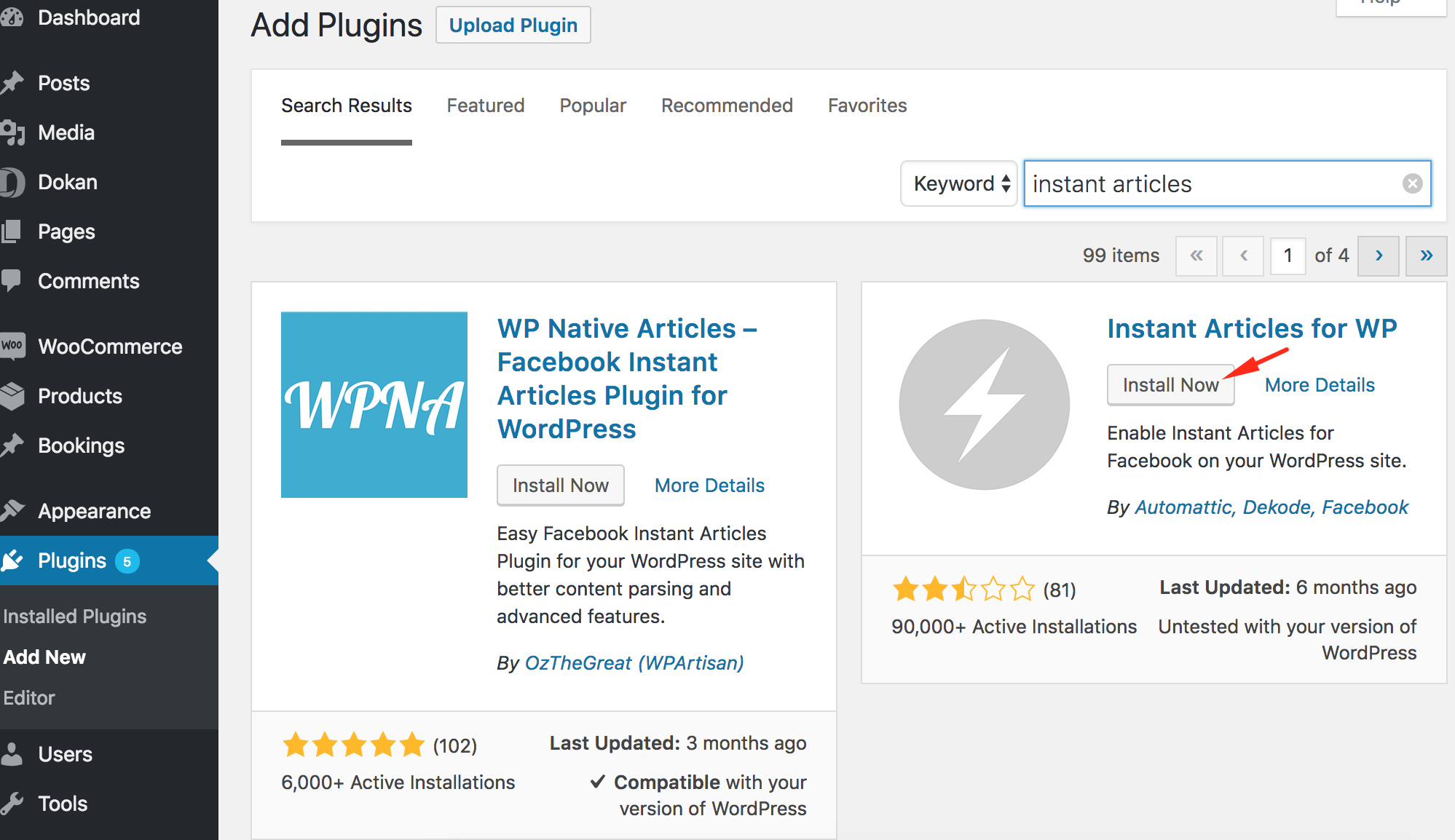 So, install it just like any other WordPress Plugin.
Add the Page ID to Connect Your Site
Now, click on the Instant Articles from your WordPress Dashboard menu. Copy the Page ID given in the publishing tools of your page if you haven't copied it before.
Paste the Page ID in the Facebook Instant Articles Plugin Settings.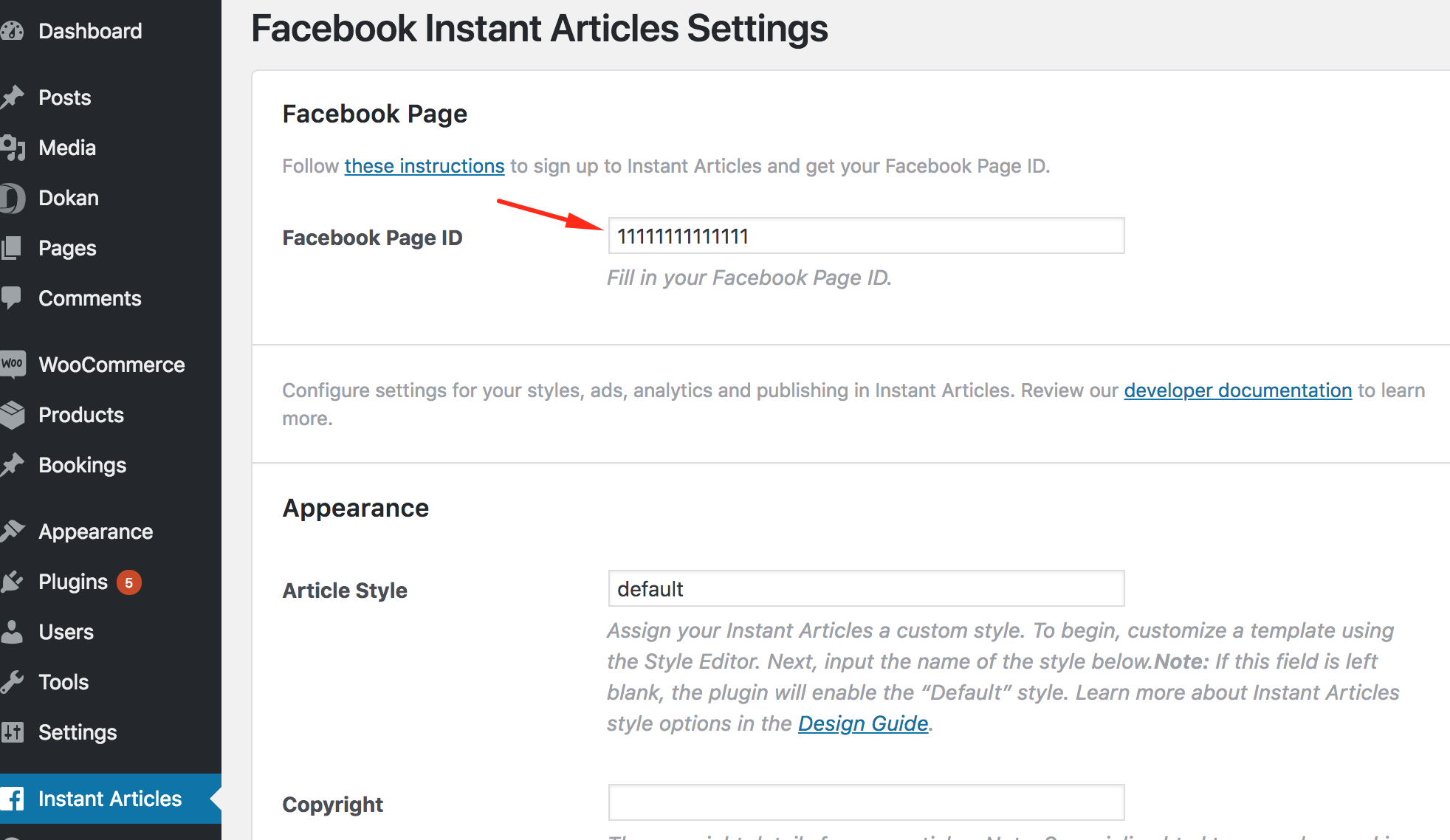 Finally, save changes.  Now, head back to Facebook Publishing Tools to insert your website URL and click on the Submit URL button.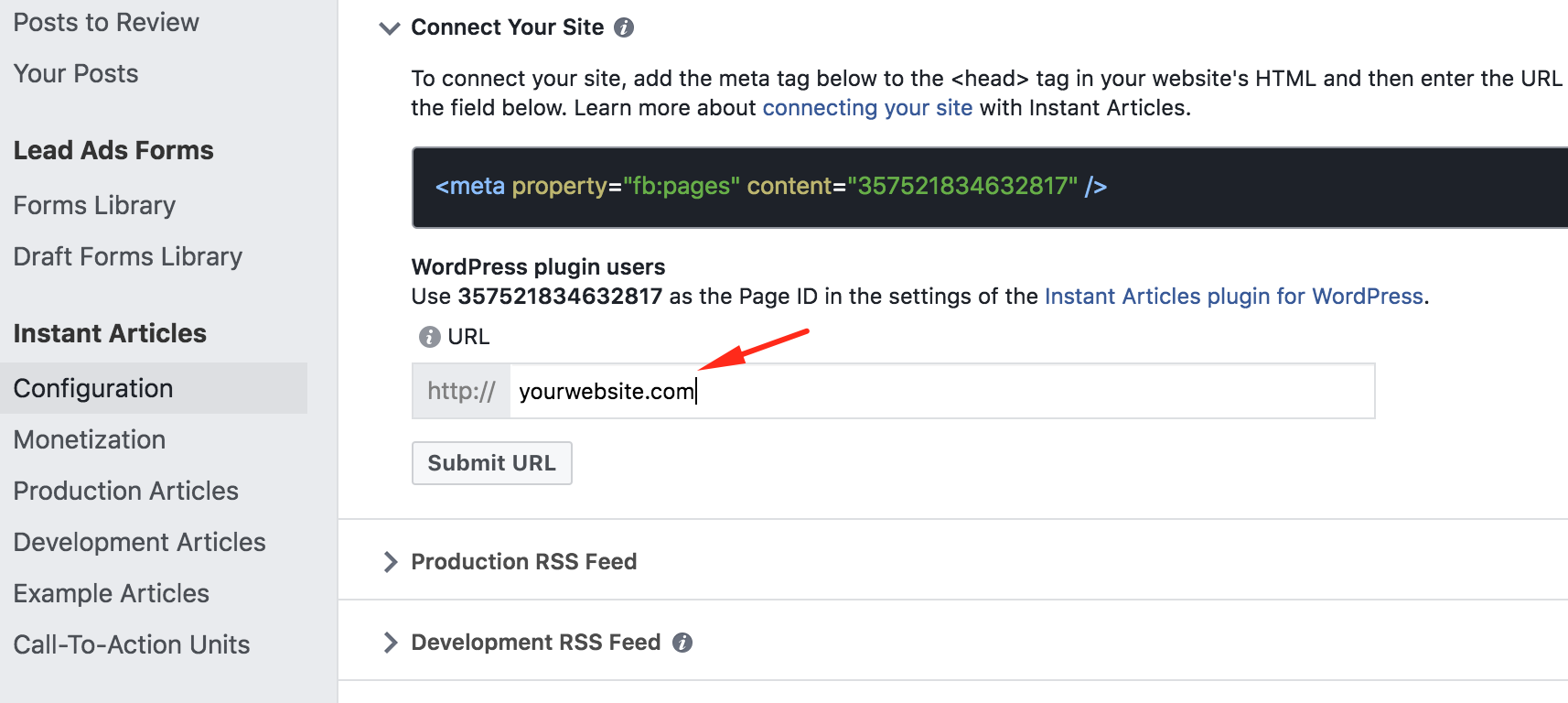 After submitting, you will get a notice that you have claimed your URL.

Generating Instant Articles Feed
Now that you have successfully connected your WordPress site with Facebook Instant Articles and has the official plugin, it will generate article feed for your site. You can find the feed through this URL – http://www.yoursite.com/feed/instant-articles.
Copy and paste your feed URL in the Facebook settings page under Production RSS Feed. Finally, save changes.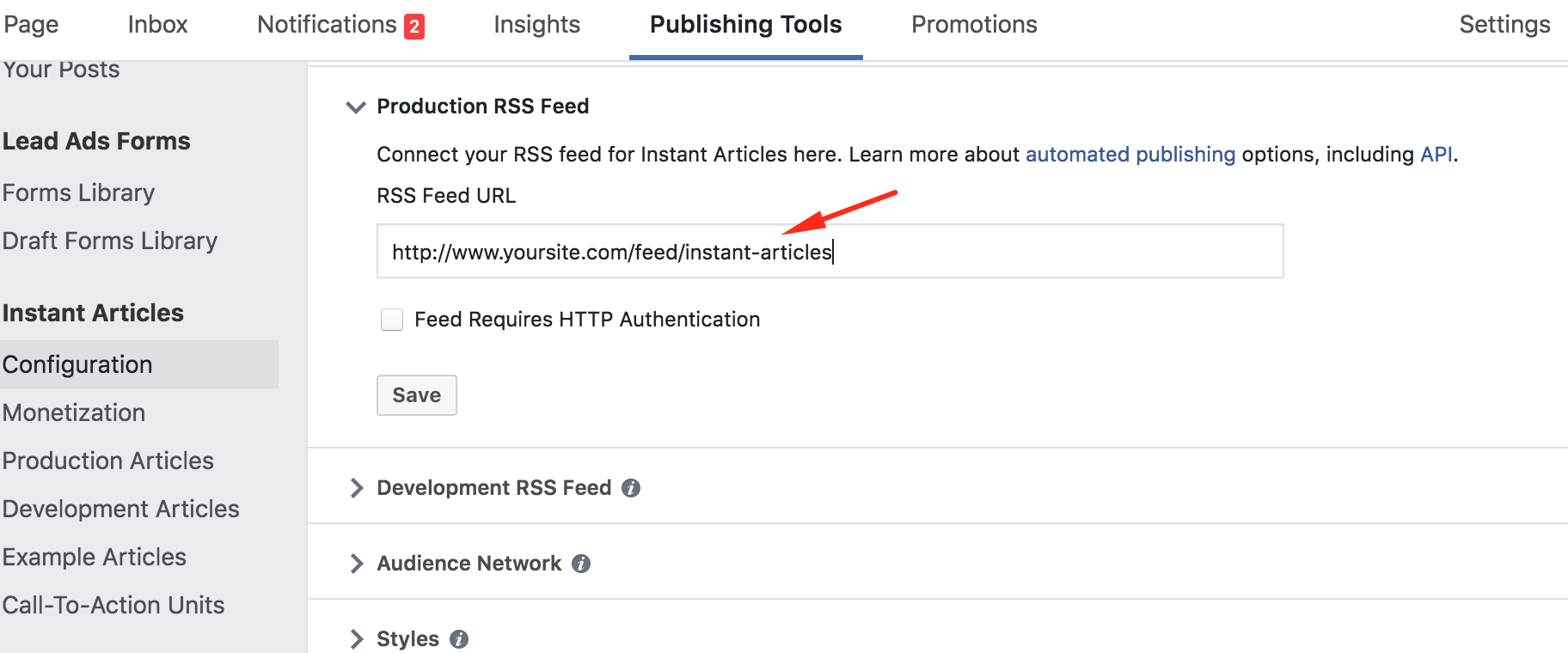 The RSS feed will import your newly created articles automatically. You can import your existing posts. To do you, you will have to go the edit mode for all of them and click on the update button.
All your posts will be listed in the Production Articles menu on Facebook.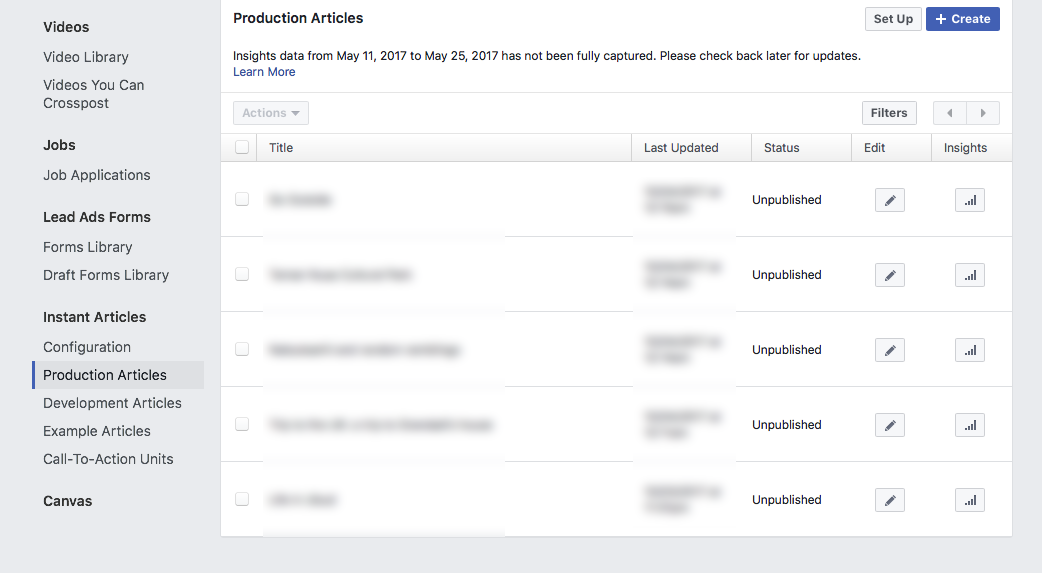 You can customize the style of your instant articles and do experiments to get better results. You can also create new styles. Besides that, you can add your logo and much more. After styling your article, save changes.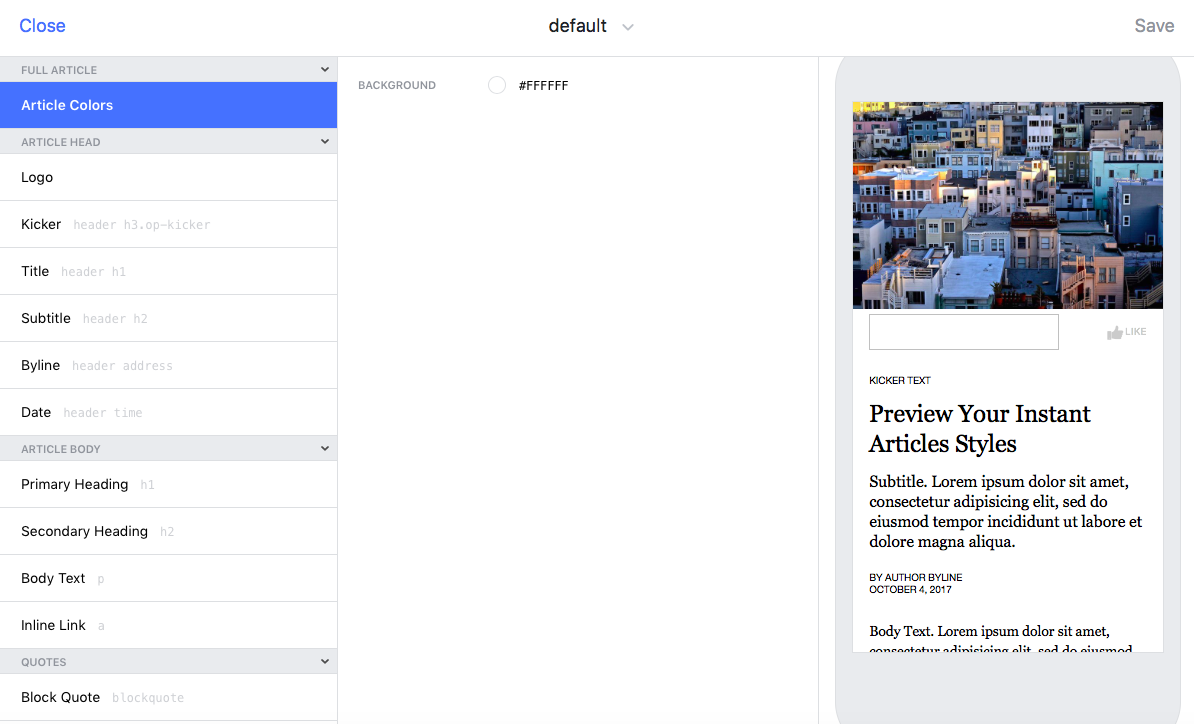 Submitting Instant Articles Feed For Review
After successfully editing your instant articles, you will need to submit them for review. Visit the Configuration page on Facebook and click on the Submit for Review.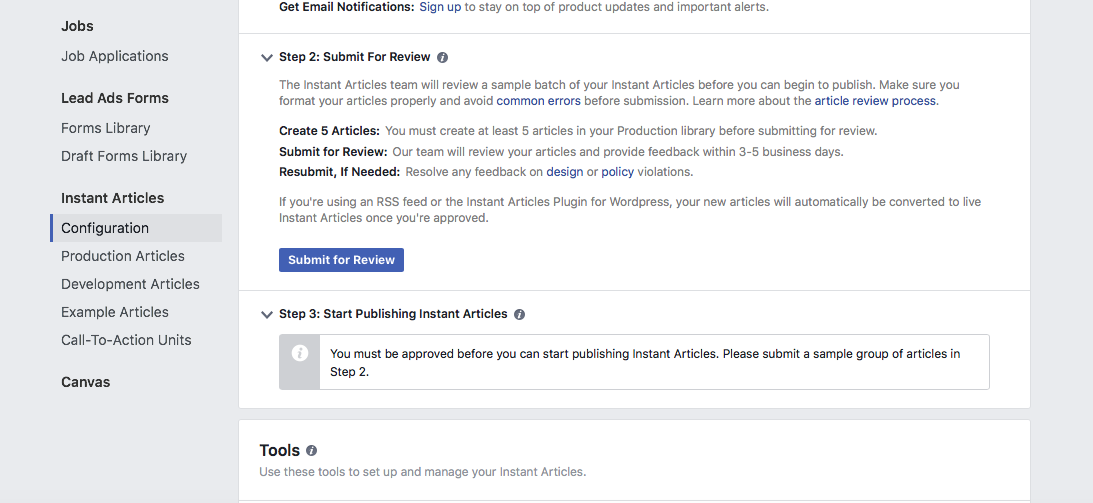 Please note that – you will need to have at least 5 articles. And when you submit for review, Facebook team will review your content and give feedbacks within 3-5 days. After getting approval, you can start publishing your instant articles on your Facebook page.
Wrapping UP
This article helps you to configure Facebook Instant Articles for your WordPress site. The process is a bit lengthy but easy as pie. You will love this feature just like other bloggers. It is really a fun feature that you should experiment with. Creating online magazine that people will read becomes easier with this feature.
However, it's still a concern that you might lose your traffic as they will not be directed to your site. You can still add links and videos to attract your potential leads and redirect them to your website. Besides that, Facebook has monetization for each of the instant articles that you publish. This means you can easily earn some extra bucks from this feature. You can read the Facbeook Content Guidelines to know more about it.
If this piece of content helped you out, do let us know. Also, if you have other experience with Facebook Instant Articles for WordPress, we would love to hear from you.