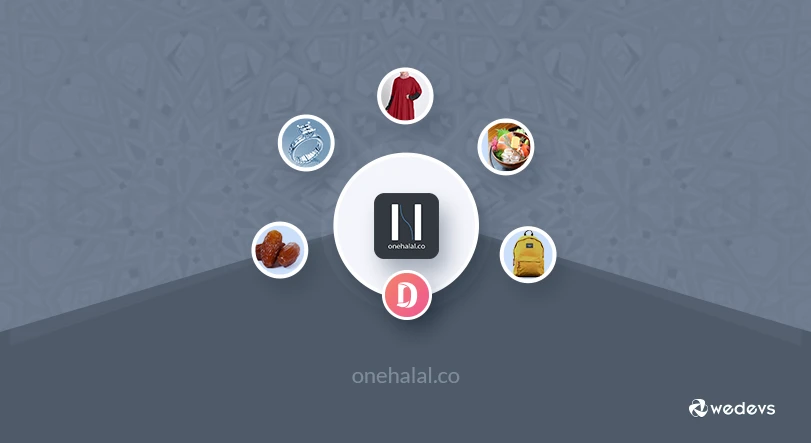 Dokan Success Story: How Onehalal Is Making a Phenomenal Growth
Sometimes, a simple hobby can transform into obsession and that obsession can turn into a full-time profession.
On 25th July 2017, a Muslim entrepreneur Mr. Adkham Rakhmatullaev and his family started their online business, Onehalal, with a view to supplying halal food (permissible food according to Islamic law) and other halal products to their consumers. Not to mention, the solution they used for building this successful business is none other than Dokan Multivendor Marketplace.
The interesting point is that as a family business they invested small but today it's getting bigger with time. Within just one year, Onehalal has managed to boost its business to a profitable state.
Almost every startup has a bit of up and downs in their early stages but how Onehalal is doing it so easily and effortlessly. In this article, we will be drilling deeper to find out the enigmatic success story of Onehalal.
Success story of Onehalal – Penetrating the mystery

Background
Living in San Francisco, Adkham Rakhmatullaev found that there are 3.3 million Muslims living in the USA and there was an increasing demand for halal food in Muslim communities. As soon as he realized this fact he hit upon the plan to supply halal foods and other halal commodities to meet the demand.
Adkham also felt that it would be very difficult to meet up the growing needs of the customers if he operates the business offline whereas an online business will give him the freedom to operate at a larger scale even in a low budget.
Being a successful Entrepreneur, Adkham Rakhmatullaev always loves to break the rules to be innovative and stay ahead of his competitors. With much online research, he discovered that there are a number of marketplace solutions out there to do it.
He believed that getting established for doing offline businesses is a slow process but achieving exponential growth shortly from the traditional brick and mortar business method is like a bridge too far. If he wanted to do it in a short time, he had to go for something different.
His idea evolved, even more, when he found Dokan which allows selling products from multi sellers and helps to earn revenues in the form of commission. This discovery opened up new opportunities for him. He was like –
Now, I don't even need to have my own products to supply!
Adopting a low budget platform
Deciphering the fact that Dokan is based on the free CMS platform, WordPress and is actually an enhancement to WooCommerce which comes free of cost, Mr. Adkam decided to use Dokan as the base of his e-commerce business platform.
After extensive online research and comparison with other brands, he found out that Dokan was the most reasonably priced solution which could be used to keep his initial capital lower.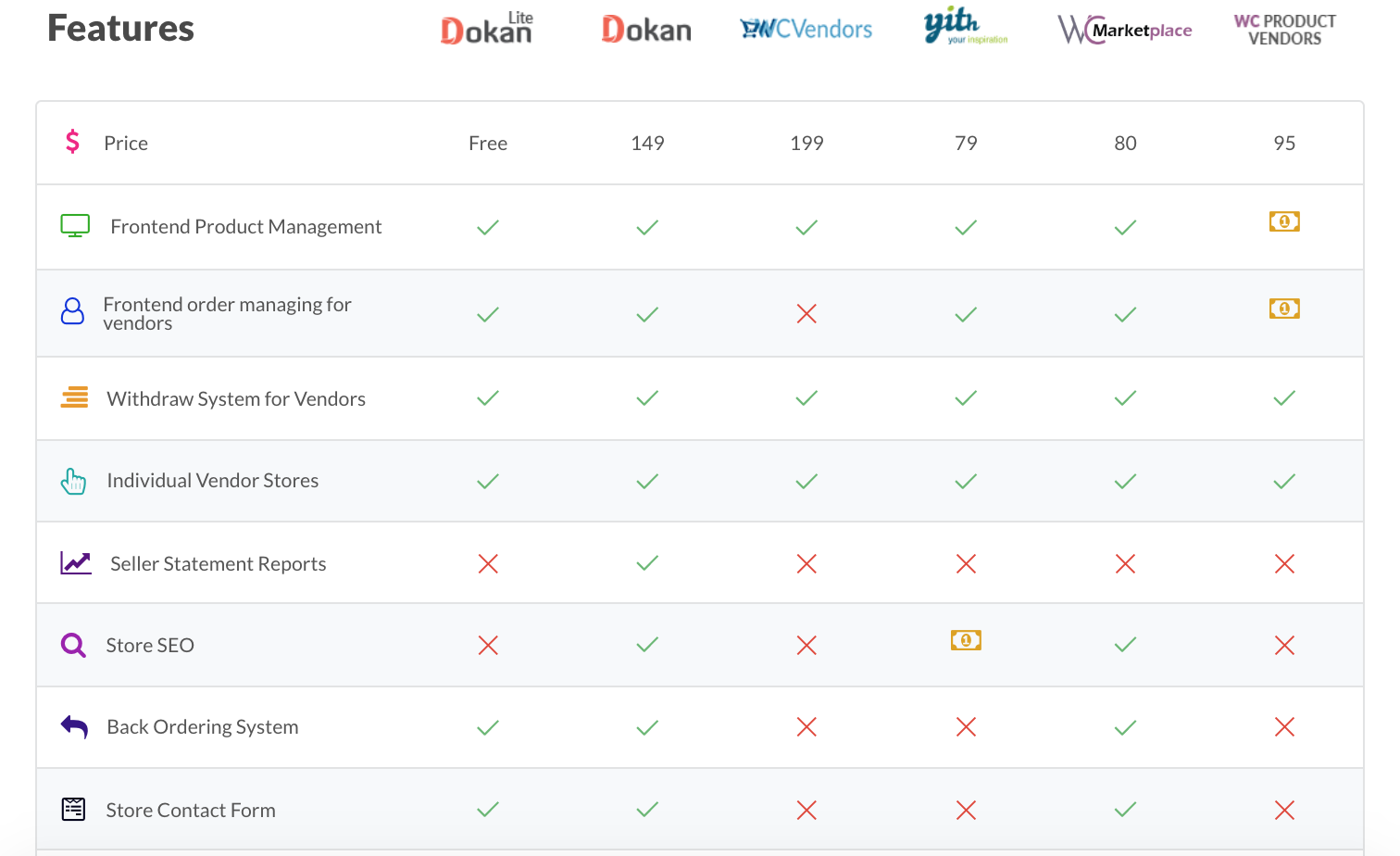 It was very convenient for him to employ Dokan on his website due to its easy implementation process.
Getting visible to the audience and get indexed on Google
Mr. Adkham could realize that only product listing and hard sale approach won't hold water. This is why he chose to do the SEO of his store to get more visibility on social networking site like Facebook.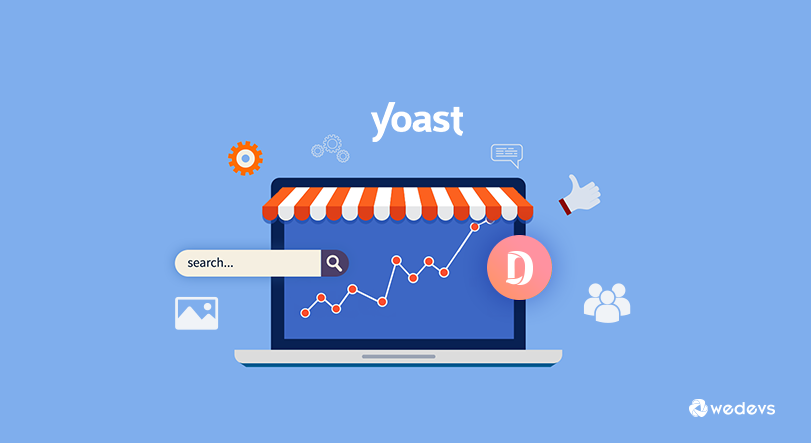 He harnessed the Store SEO feature of Dokan which helped him to do so at ease.
A faster shopping experience
As Onehalal is a multivendor website, customers often buy different products from different vendors. When such customers were billed they could actually get the total bill calculated in a single page. What's more, the customer could pay the bill by clicking on a single button which provides a seamless shopping experience. It saved their valuable time because they did not need to navigate to different pages in order to pay the bills of different vendors.
An endlessly customizable solution
Customizability is excellent and every part of the plugin is effective enough to make a difference.

…says Adkham Rakhmatullaev, Founder, Onehalal
Being the Admin of the website, Mr. Adkham very easily customized the vendor settings page, for example, he could add extra fields so as to give his vendors a seamless experience while dealing with his multivendor marketplace.
It all started to happen when the synergy began
Nowadays, it's quite a common scenario that a number of technology partners show a cold shoulder to their buyers when it comes to the post-sale customer service. Contrary to this belief, the Dokan team helped him along the way to his online business journey.
We are extremely satisfied with the post-sale service from Dokan team. Every time we found a bug or issue we reached them and they immediately fixed those bugs.
…says Mr. Adkham
Mr. Adkham's full control over his vendors
First off, by default, Dokan has a built-in filter that categorizes the status of vendors like who are pending, who are approved and so on. As an Admin, Mr. Adkham can edit the status of his vendors. Meaning that he can make his vendor active or inactive at any time.
Secondly, Mr. Adkham set different commission rates for different vendors which helped him to earn his commissions more efficiently from his vendors.
Thirdly, he restricted the vendors from uploading products that don't blend with his website. The sellers can upload as many products as they want but cannot publish the product without Mr. Adkham's permission. This has really helped him to get better control over his store.
A win-win situation for all
For sustainable growth, all the stakeholders concerned with a business need to be happy. The same thing goes for Onehalal's case – if the vendors or customers became unhappy then soon the business would be dissolved out. With Dokan by side, Mr. Adkham has been able to satisfy both his vendors and customers.
I have been using Dokan Business since last year. The customer experience and vendor experience is excellent!
Conclusion
Onehalal's success did not come by chance. It all happened due to Mr. Adkham's innovative thought of owning a multivendor marketplace and that choosing an appropriate multivendor solution, Dokan.
Though the online store is up and running now, it is continuously trying to expand its sales funnel more than ever and beyond the country. It should be noted that the store is not confined to the Muslim community, rather it is thriving as an inclusive place both for Muslims and Nonmuslim communities.
We hope that the store will be more successful and can make its vendors and customers feel welcome in the days to come. If you are also interested to create a multivendor marketplace like Onehalal, you can choose Dokan as your partner too.
Share your success story!
Are you also using Dokan for your multivendor store? If so, let us know your experience by shooting us a mail, we would love to share your stories too!
or you can submit your information here and we will take it from there.