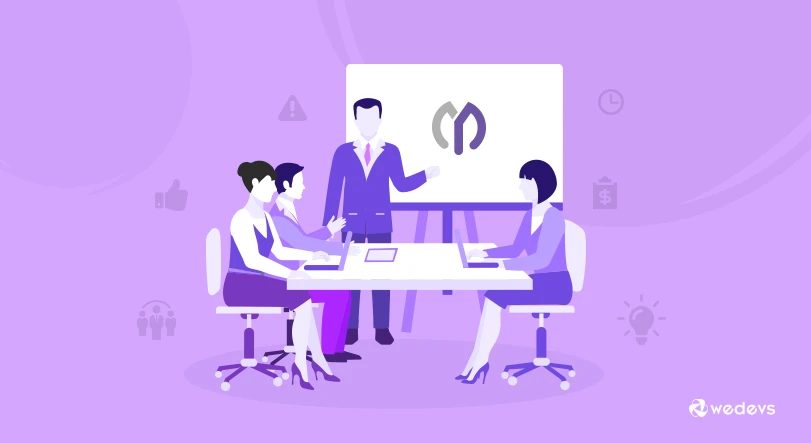 Transform The Way You Work With A WordPress Task Management Solution
Today we look for quick software solutions to do the stuff for us rather than hire people. Running an online solution by ourselves feels more self-manageable, hassle-free, cost-saving and effective than recruiting personnel. And why not? When it comes to business, the more we can save up, the better.
One such online solution that makes life easier is a Project Manager, also synonymous to a Task Manager.
Project management is often thought to be an unnecessary overhead cost that eats up a significant portion of the project budget. Some business owners also feel that a project manager may get in the way of what the team actually wants.
But here's the thing: why not get a solution that holds together the team and clients in the same page through the good & bad, and also excludes the discomfort of dealing with a human?
In this article, we explore this idea.
What a task management solution lets you achieve:
When projects are managed properly, profits increase and businesses can grow in size and revenue.
Here are some of the reasons it's essential for a company:
No middle man
Above all, it prevents the hassle to talk, collaborate, and deal with another employee. Something which may be very tedious for most businesses today, who just want to get the job done as fast as possible. Having an online solution also prevents conflicts which may arise between managers and team members due to biased interests. In the eyes of team members, an automated solution would seem more neutral.
Increases efficiency & timely completion
Proper task management unifies team members to confirm which activities must occur in the project and in what order so projects are completed faster and more efficiently.
Manage costs & time
Delivering on time and on budget are two constraints of any project. Project management keeps track of monetary costs, resources, costs, time spent on each task, and a lot more by scheduling everything.
Schedules the work
A project management sets reminders or notifications and ensures team members work on their assigned tasks in the relevant order and appropriately.
Ensures projects are practically achievable
Good project management creates a clear process around tasks with achievable deadlines so that everyone is able to work with precision and reasonable bounds.
Creates value & manage risks
Project management is important because it ensures the right people do the right things, at the right time, and that it delivers real value to the business. It ensures proper project process is followed throughout the project life-cycle.
Provides continuous oversight
Project management is important because it ensures a project's progress is tracked properly in the form of reports and insights. These reports track the hours utilized or wasted, what worked according to plans or against them, how many milestones were completed, the issues, contingencies, and obstacles faced. And if the final output of the project fared well.
Why select a WordPress solution?
If you're running your site on WordPress and managing it yourself too, a simple task and project management plugin solution is your best bet to get things done. It'll save you time to find a good one, because you can easily narrow down your search range to WordPress plugins. And it'll also save you money because there are a host of competitive reasonably priced WordPress Project Management solutions out there.
Moreover, having a WordPress Task Manager means you can run it directly from your the convenience of your dashboard, and do many things from a single platform.
What you need to look for in a WordPress Project Management
In order to qualify as a competitive task and project manager for small and medium-sized businesses, the solution needs to have the following minimal features:
Basic features
allow creating projects
allow adding team members and clients
team communication
add attachments to messages
allow creating task lists
set up of different types of goals or milestones
see progress of tasks
add comments to tasks
send mails to team members
Other important features
In terms of advanced features for better management, the project manager should have the following:
Add members in different roles
Built-in private messenger
Set start and end dates of project
Calendar to check daily, weekly, and monthly progress
Upload files, create folders, make files private, link with messages and to-do lists
Modify user permissions and roles for each project
Bring discussions, projects, and tasks to the frontend
Control team-wise permission levels
Show updates of team members across site
Send automatic mails to team members on the status of tasks for the day
Automatic reports with filters to narrow down
Live updates of everything happening in all projects
Here's an example of a WordPress Plugin that covers many of the above features and more quite robustly.
Here's an example of a WordPress Task Management solution that we discuss below.

If you have newly started your business endeavour, or even a few years ahead, the free version of WP Project Manager plugin is enough to get you going with your business project needs.
The free version allows you to do the following:
Project: Create unlimited projects, create unlimited tasks, add unlimited users, set title and details.
Team Discussions: Send mail to all team members, edit and stylize messages, add comments, add attachments.
Task list: Add as many to-do lists as you want with title and description, see progress bar on the list, add comments, task description, title on to-do lists and to-dos, mark as complete/incomplete.
Milestones: create milestones, assign messages and to-do lists, use 3 types of milestones: a) upcoming b) completed c) late milestone.
Files Manager: upload files on messages and comments.
The PRO version will supercharge your team
WP Project Manager PRO lets you self-manage your team, tasks, and clients so well that you don't have to rely on anything else.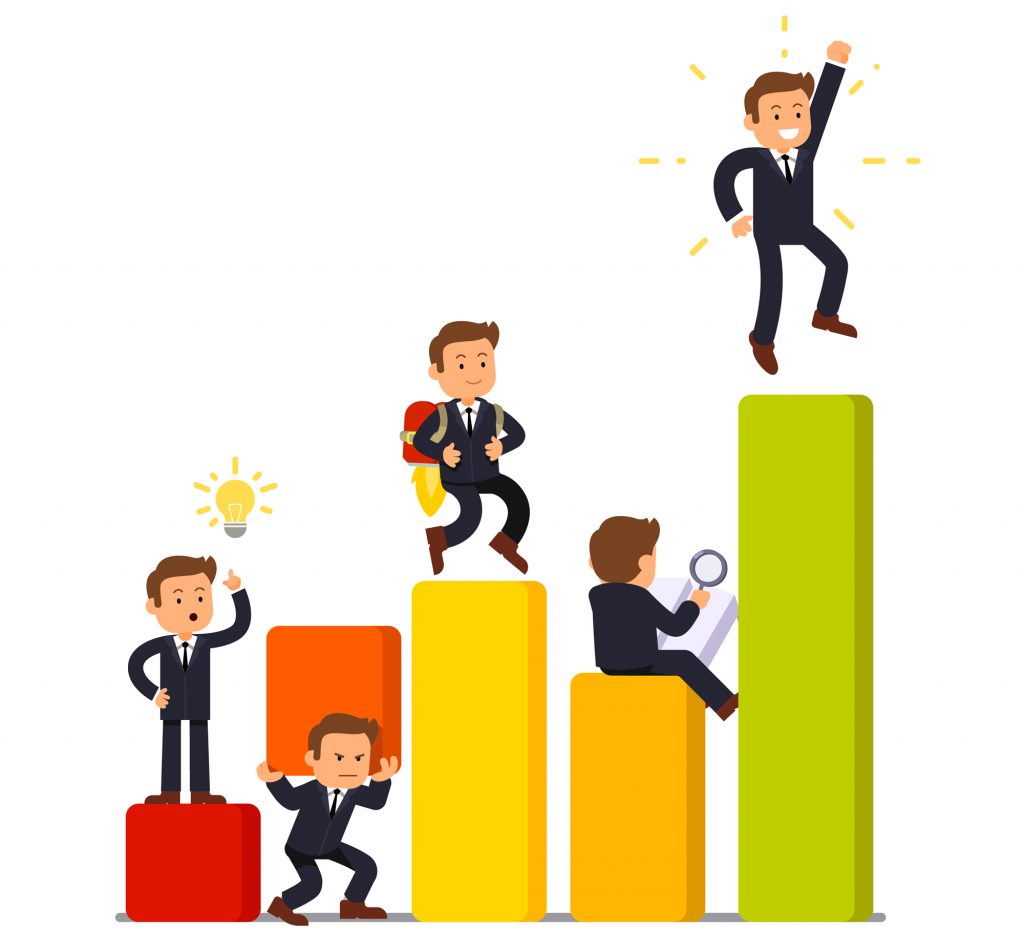 Project & Task Management
Create unlimited projects, tasks, and sub-tasks.
Customize Team Member Roles
Decide each user role and privacy for everything with no sweat.
Personal Dashboard
View all completed, outstanding, and current tasks in the dashboard.
View Activities
Know every bit of the update in project from one single page as they occur.
Daily Digest
Send automatic emails to all users notifying about a summary of the day.
Frontend Compatible
Bring projects to your frontend site so you won't have to give everyone dashboard access.
Interactive Calendar
Check progress & drag & drop your assigned tasks.
Private Messaging
Chat & discuss with clients & teams within the convenience of complete privacy.
Documents Manager
Store & view all files in one place. Navigate to linked comments, to-do lists & tasks.
Advance Reports with Insights
Automatic reports + filters for tasks, user activities, milestones & projects.
Progress Reports
Get a whole scenario of your company at a glance as they occur.
Milestone Tracking
Create timed project goals so that teams have small breakthrough points to achieve.
Final thoughts
The above are an outline of the ways a WordPress Task Management solution can help you to keep going and organize your everyday activities.
Project and task management are as important for entrepreneurs and small businesses as they are for large enterprises. The key is to break down the complexities of your campaigns in an organized way and then plan out each activity separately. Without this scrutinization & scheming, teams and clients are exposed to disorganization, imprecise objectives, unachievable targets, improper use of resources, risks, poor or late deliverables, and projects going over budget. So ensure you make a wise choice!