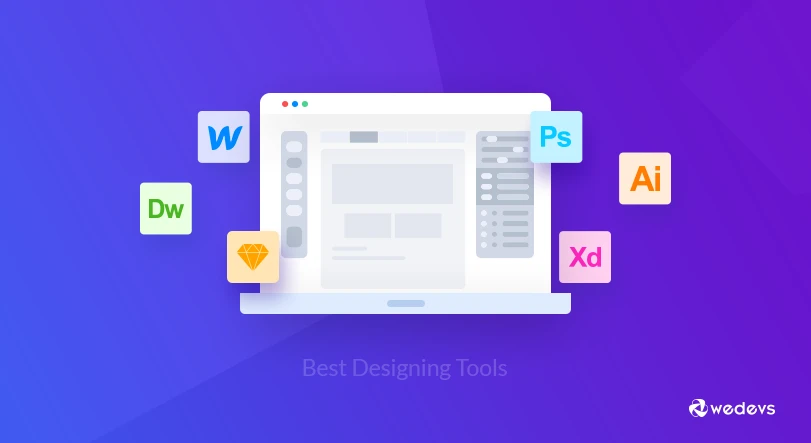 Introducing The Best Web & Graphic Designer Tools of 2023
What are the first things that attract you when you visit a site? Doesn't the first look of a website or visual content design create quite an impression on your mind? It isn't that easy nowadays to keep your clients satisfied with boring web and graphics anymore. People want state-of-the-art graphical presentations and innovative logo designs to keep them interested.
Now, this is where good graphics designer tools make your work a lot easier than you can ever imagine enhancing your designing capabilities.
So, today we will be bestowing you with some of the most popular web & graphic design tools that can truly help you leave a great impression in the mind of your viewers and clients.
Significance of Web And Graphic Design In A Business
Graphic design creates an artistic concept in the mind of every viewer. It is probably one of the more important things these days for any modern competitive business environment. In every business, a logo is the first thing that you need for a company and you need a proper graphic designer tool for that.
Not to mention graphics design's immense significance to help leave a strong impression in the mind of your audience in the first instance. It helps you to establish your own brand identity keeping you stand out from the competitors. Sometimes just words can't convey the information to describe your business or ads well enough that some cool graphic design can do effectively.
A good web design instantly grabs the attention of a visitor or potential customer. So excellent graphic design also plays an important role in giving a proper feel of what your audience is looking at before they actually decide to go for a product. Having consistent good graphic design earns a great deal of trust and goodwill in the market.
Also knowingly enough anybody would be fascinated by some uniquely designed things. So when you present the ads, logos, and promotional ideas in an ingenious graphical manner, the potential customer gets a message about the quality and standard of your company and products. Thus such thoughtfully crafted quality graphic design also plays a part in boosting your sales.
So when it comes to the significance of web and graphics design in a business, the scope and reach are endless, to say the least.
Top Web And Graphic Designer Tools To Watch Out For In 2023
Adobe Dreamweaver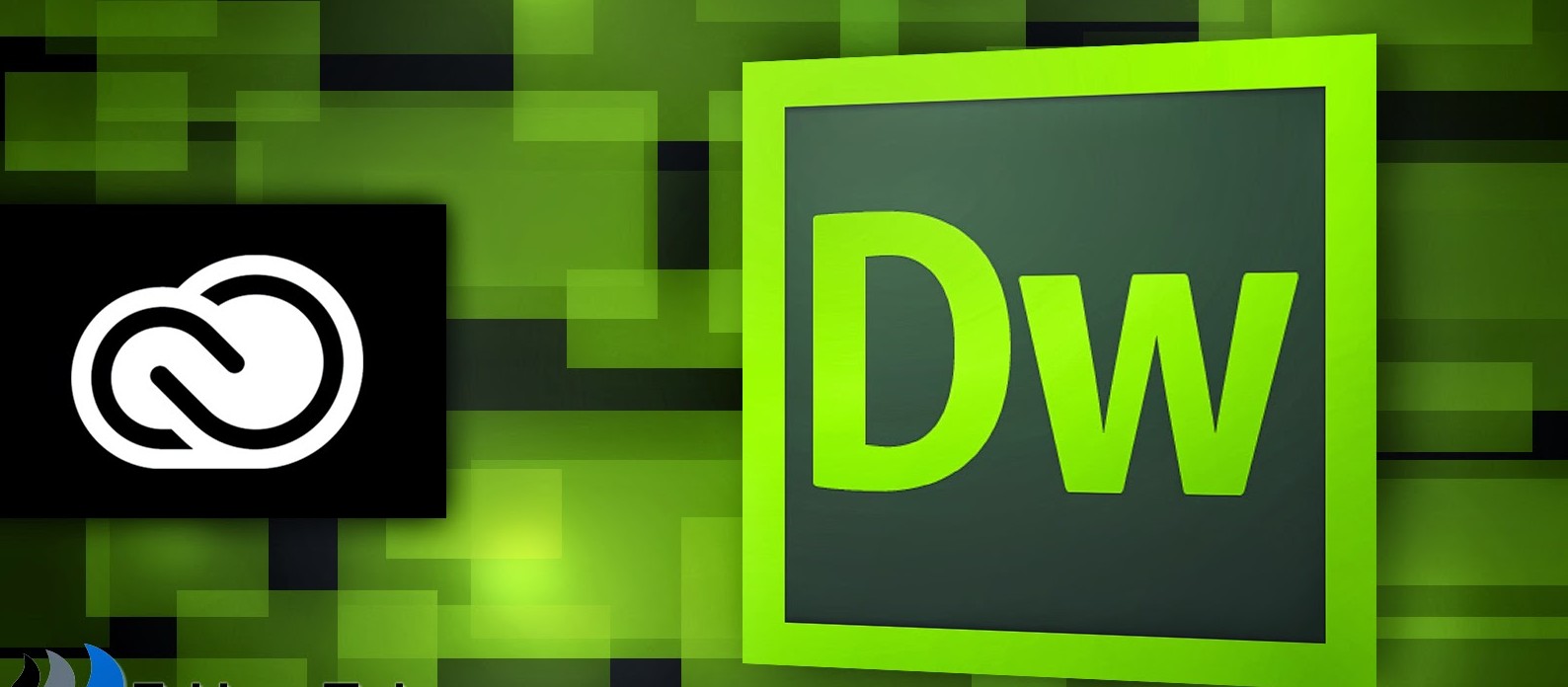 It is one of the top most popular web designing tools available in the market. With Dreamweaver, you can get a very well-responsive website stand and deliver really fast. Get your web designing done for any types of browsers or device. With support for HTML, CSS, JavaScript, and more, designers and developers can instantly create and publish web pages almost anywhere and anyway they like.
Key Highlights
Get smart coding assistance
Complete CSS support
Build and design a website from scratch
Get to preview while your design in real-time
Write & edit any code including HTML, JavaScript, CSS, XTL
Verdict: Even though it is not a very simple software to use but it offers a lot of capabilities and unique features. It has a great set of tools that are great for site and code management. Though in the last few years, it has dimmed down a little in terms of popularity but still when it comes to creating and editing HTML pages, people still mostly tend to go for Dreamweaver.
Pricing Plan: $20/month
Sketch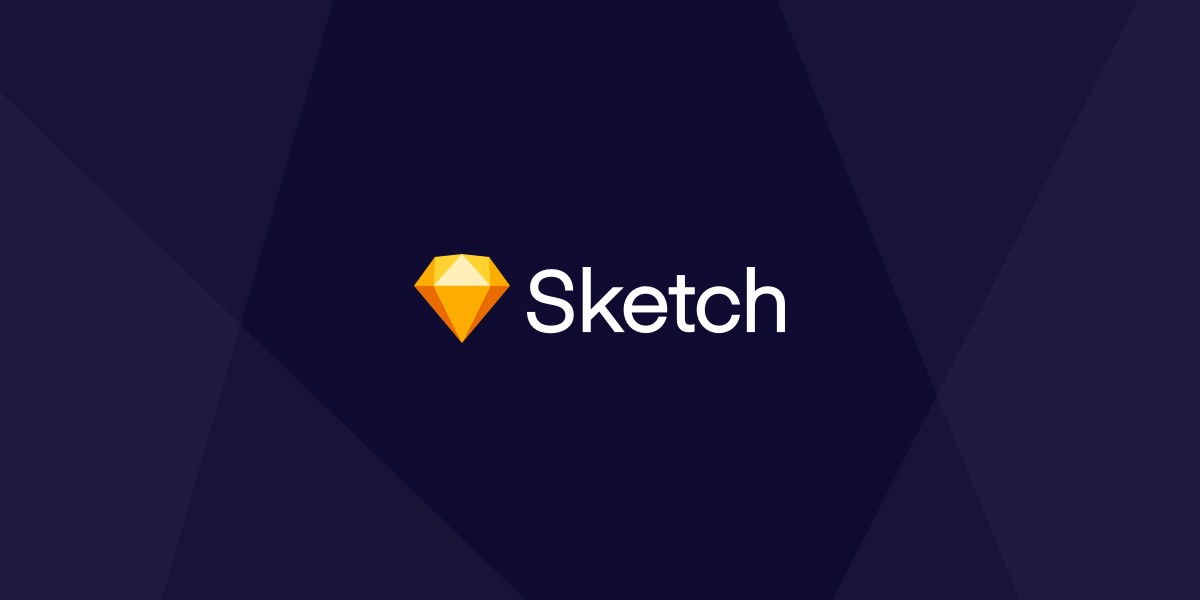 Well known for its rivalry with Adobe, Sketch is built for the user of Mac OS to provide them with the ultimate freedom of designing solutions. It is a great tool to design the user-interface and built for all types of users. The plugins are built by a number of well-established community developers. It provides you with some of the most useful features and an intuitive interface to get your design task done totally hassle-free.
Key Highlights
Get a detailed grid and guide to operate the app
Extend its functionality with the community-powered plugin
Easy overriding of text and images
A complete toolkit to design the best UI
Export various types of files at the same time
Loads of features and extensions to get your design done faster and easier
Verdict: Specifically designed for the users of Mac OS, Sketch reportedly had some bug concerns but it gets the job done well enough for its users. It is a simple yet very powerful software with a very smoother UI design-oriented set of features. Its strong community is steadily taking the tool forward so the trust on this software is still quite strong even after having a few bug-related issues from time to time.
Pricing Plan: $99/year
Adobe Photoshop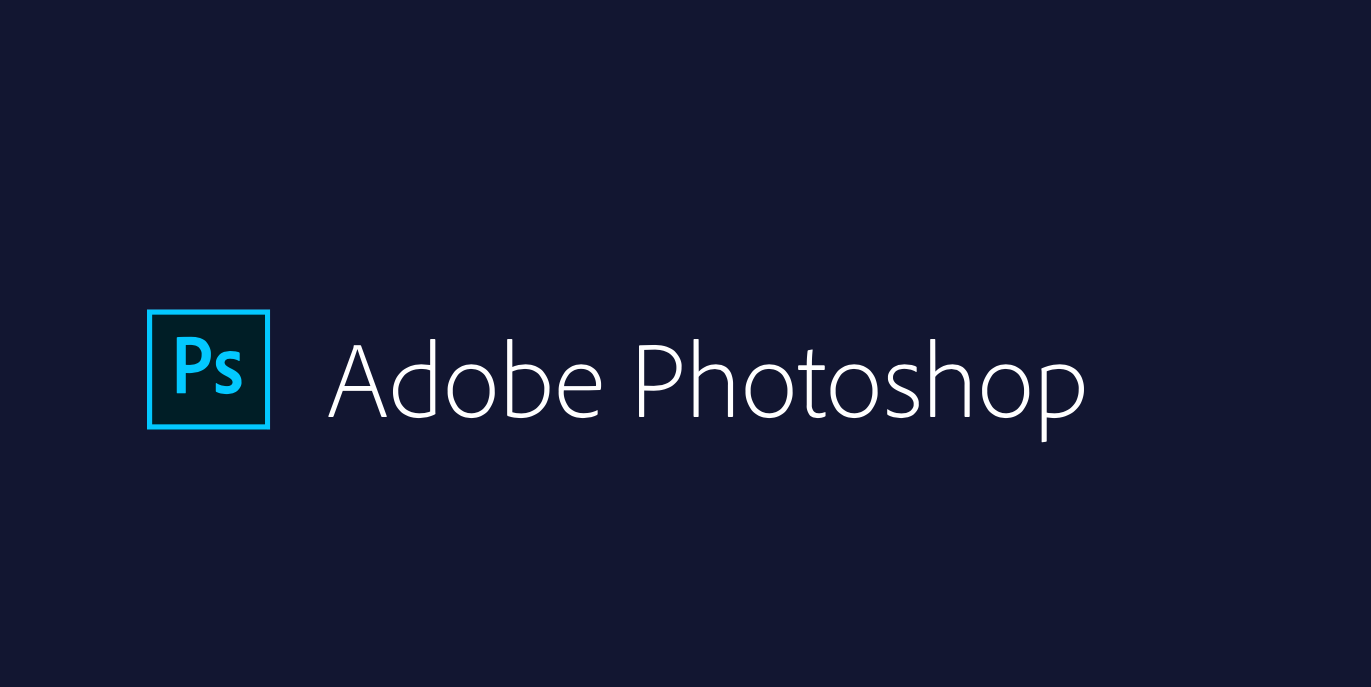 If you are looking to create creative designs with the touch of elegance then this is the designing tool to get. Known for its immense popularity and worldwide recognition, Photoshop software is one of the widely used designing and editing tools. It has introduced advanced designing tools specifically created with web designers in mind.
Not just beautiful websites,  you can also design some elegant mobile apps with it. Edit and enhance photographs, illustrations and 3D enabled designs. Not to mention its ability to stimulate real-life paintings and video editing. It is indeed an amazing inclusion in your designing toolkit.
Key Highlights
A comprehensive designing tool with 3D elements
Get Integrations with Microsoft dial
Design with a much-improved brush management performance
Video editing tool included
Edit images changing it to any aspect ratio
Inbuilt library panel to store your favorite settings of colors, fonts, designs etc.
Verdict: It is one of the oldest and currently the world's leading photo and web designing tool. The software doesn't have perpetual-license option and the premium assets are quite expensive to use. It does have a very rich set of drawing and typography tools and it is most suitable for mobile and web designers.
The latest updates include some awesome options like a camera, new auto-select tool and a number of font and drawing capabilities. Not to mention its new support feature through Microsoft Surface Dial. All-in-all it is still the best in the business when it comes to designing quality stuff.
Pricing Plan: $20/month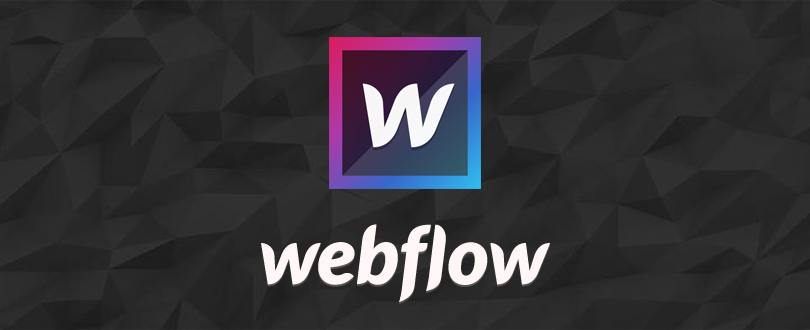 It is another very fast and user-friendly web designing tool for the skilled designers as well as newbies. An advanced web designing tool with cloud-based operations. A powerful web designing applications mostly used to build, design and launch active websites visually.
It has the option to go live with its paid hosting feature. It enhances your website management and team management actions. WebFlow also works as a Content Management System. Just the perfect tool for a content manager, designer and developer.
Key Highlights
Visually experience the best of CSS, HTML, Javascript with its manual coding feature
Enable the mouse-based motion, parallax scrolling effects and multi-step animations
Has a flexible CMS to design create custom blogs, e-commerce stores and much more
Set-up hosting with just a few clicks (Paid)
Web content editing and updating right on the page
Verdict: The tool is a very popular one, to say the least with features that also suits designers needing a custom portfolio but has limited coding experience. It does have some really cool built-in functions and animations but for designers with limited coding knowledge, those things might need some time to get used to.
So the software is recommended to try for those who are not too code savvy but still want to design and add beautiful web designing options and services.
Pricing Plan: $42/month
Adobe Illustrator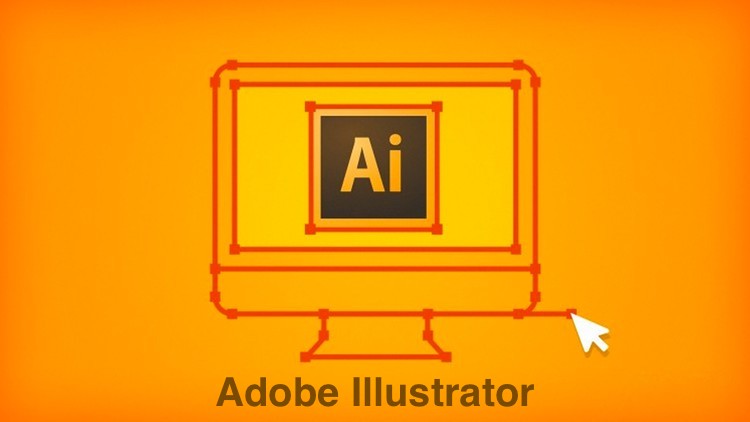 Now, this is one heavyweight graphic designing tool just like PhotoShop from Adobe. The main difference is the kind of image that you can create in it. In photoshop you edit and work with the pixel-oriented images, whereas in Illustrator you get to create and work with only vector graphics.
More importantly, it can be used as your customized digital dreamland to fulfill your designing needs in creating the vector solutions. The number of tools, menus and features it offers, with steady use over time Illustrator becomes a regular part of your designing world.  So it is truly addictive software for all the passionate graphics designers out there.
Key Highlights
One click asset exporting in different sizes, formats and resolutions
Thousands of artboards in canvas with the option to select multiple of them to move and resize
Enable the prototyping tool to create mockups and share with team members or customers
Number of time-saving tools to design stuff at a quick time
Get awesome quality print output due to it being a resolution independent application
Verdict: It is indeed a superb tool when it comes to vector designing ability. But its drawbacks being, you can't buy the software with a single perpetual license. The tool doesn't have steadiness in the key commands with Photoshop and InDesign.
The important option that features in Illustrator currently can all be quite useful for the business marketing purpose of a company. And is it won't be wrong to say that it is the best vector design oriented editing tool available around the corner. Highly recommended as it has set a standard by which other similar designing tools are judged. All set to make it even big and better for 2023.
Pricing Plan: $20/month
Adobe XD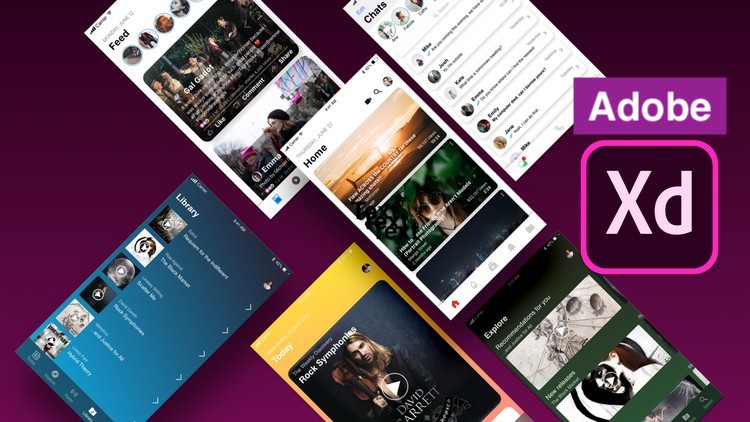 As its slogan suggests, it is a graphic designing tool made by designers for the designers. With its repeat grid, a user is able to alleviate the tiresome task. A user is able to turn its commonly used elements such as buttons and logos in the symbols and can reuse them throughout the doc, dragging and dropping it onto the artboards.
You change one symbol at one place and automatically updates it everywhere else. At any place of your design, you are able to interesting character styles and lively colors to the asset panel. All in all a very handy tool for the designers of the modern age.
Key Highlights
Get full control and customizing experience in your designing options
Easy to use interface with complete designing tools built-in
Cutting-edge contextual layer panels and symbols to stay organized and work faster
Fast and well responsive artboards with zero lag time
Preview prototype, design changes and display it on all Android and iOS devices
Integrations available with all Adobe tools like Dreamweaver, Photoshop, Illustrator etc.
Verdict: It does have an incredibly fast, intuitive, and easy-to-use prototyping tool. Few downsides of Adobe XD is the small toolsets it has with no layer panel. The collaboration support can also be a matter of concern while using it. But if you are looking to design for prototyping apps and sites then it is a tool you would like to have in your designing armory.
Overall, it has some noticeable lackings in its community support but the software is still rapidly improving every time and you can assume it to do much better in the coming years as well.
Pricing Plan: $10/month
Get Yourself A Solid Web & Graphic Designing Tools Today
It is an undeniable fact that we are living in an era where you believe what you see. Everything is available online for you to see and have an opinion and judgment about them.
So if you decide to run your business with an old-fashioned & poor interactive design then the visual message that you are trying to convey will not be understood by your audience. In the long run, this can hamper the business of your company to a big deal.
As people always tend to respond quickly to rich graphical content so the need for getting yourself staunch web and graphics designing tools is extremely important.
You can either choose a steadfast graphic designing tool from the discussed list above or based on your specification look for one online. There are a number of other designing tools like Google Web Designer, Adobe Muse, Marvel, etc. that can be explored to discover the beauty of graphics and web design.
If you have used any of these awe-inspiring & renowned web & graphics designing software then share your thoughts and views with us leaving a comment below.