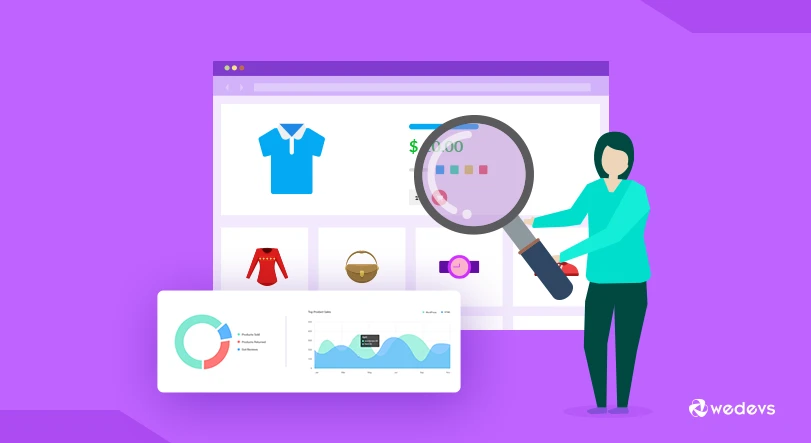 Are You Using The Wrong Metrics For Your WordPress Storefront?
If you were to write a book of commandments for eCommerce, one of the first entries would be "know thine audience." Unfortunately, there are so many different metrics you can track – so many different factors you can monitor – that it's easy to get lost and end up paying attention to the wrong stuff. We're here to help you avoid that.
It's pretty easy to understand your demographic if you're running a brick-and-mortar outlet. Just pay attention to whoever comes through the front door, and you'll eventually notice the emergence of a few trends. Online, however, things get a bit more…complicated.
Instead of focusing on stuff that's clearly observable – stuff that's right in front of you-you need to look more at behavior. How people engage with the content on your site. Where your traffic comes from. When and why they abandon your pages for a competitor's. 
Value of Understanding Metrics Better
Just as understanding the behavior of shoppers in a retail outlet can help you drive sales and make their shopping experience better, knowledge and insight into how you can enhance your site can go a long way towards increasing both traffic and revenue.
But maybe you don't think any of this is particularly important. Maybe you don't even see the value of having a digital storefront. Before we go any further, let's see if we can't dispel those notions.
As of 2016, 79% of Americans shop online – and that number has likely only grown larger.
The numbers don't lie. If you don't have a digital storefront (or at least a website), you need one. If you already have one, it's imperative that you do everything in your power to optimize it.
Tracking metrics is the first step toward achieving that goal. The problem is that not all metrics are created equal. And if you focus on the wrong ones, you'll probably end up doing more harm than good.
"Empty" Metrics – No Data Exists In A Vacuum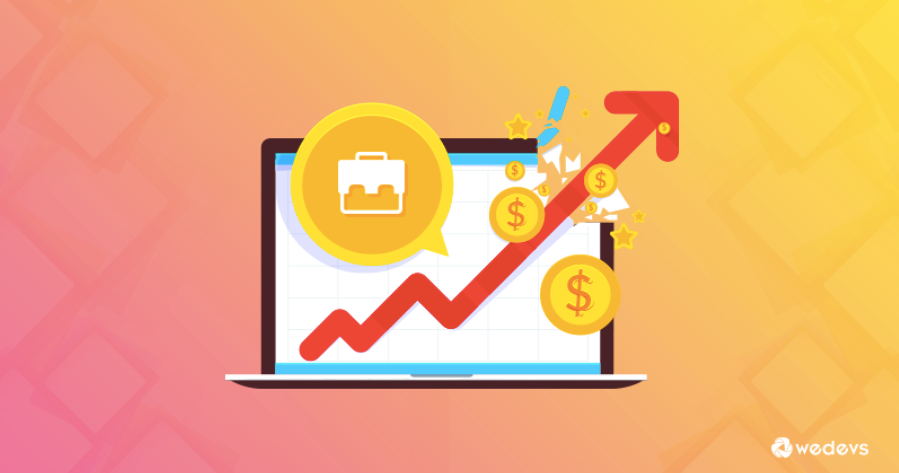 One of the biggest traps that we see new site owners fall into is that they focus entirely on traffic. If their site gets a lot of hits, they reason, it's successful. Unfortunately, and especially if you're running a storefront, this couldn't be further from the truth.
The problem with traffic numbers – really, with any metric – is that when viewed without context, they are ultimately meaningless. You know your site has gotten X number of page views, sure.
But you don't know where those views came from, what (if anything) those users did on your site or why and how they discovered you in the first place. You don't know who they are as people, and how they're engaging with your brand. Every single one of those views could be bots, and you wouldn't know the difference.
Site Metrics to Ponder
Mind you, you should pay attention to site traffic. But when viewing that data, you should view it alongside a host of other site metrics. These include:
Bounce rate: 

How many visitors leave your site after viewing only one page? This could indicate there's a big problem with usability, or that your site simply isn't making a good first impression.

Browsing habits: 

What sort of path do your customers take through your site? How do they navigate from one page to another?

Average time on page: 

How long does each visitor spend on each page?

Traffic source: 

Where is your traffic coming from? Are they finding your site organically, or through engagement on social media?

CTA Clickthrough: 

Of the people who visit your site, how many of them actually engage with your calls to action – how many of them add a product to their cart, or sign up for a mailing list?

Server-side metrics: 

Pay attention to your page load time and server response time – the smaller these two numbers are, the better.
More Metrics to Consider
Conversion rate/sales: 

How many visitors to your site actually purchase your products? For eCommerce, it's also valuable to segment this metric in the following ways:

Traffic source.

How many people who found your site through organic search end up purchasing from you? What about through social media? Ads?

Device type.

Do you have more mobile users purchasing from you than desktop users, or do people on smartphones usually abandon their shopping carts?

Product.

Which of your products or services have the highest conversion rate? What about the lowest?

New vs. returning visitors.

 What's the difference in conversion rate between new customers and returning ones?

Percentage of returning customers: 

How many of your successful conversions return to shop with you again?

Inventory churn: 

How frequently do you have to restock your inventory?

Shopping cart abandonment: 

While

every

storefront is going to have some customers abandon their shopping cart, if the majority of people seem to ditch right after getting to the last stage of the sales process, there's probably something wrong with your cart.

Average order value: 

On average, how much does each successful lead spend on your products?

Product earnings: 

What are your highest-earning products? What about your lowest-earning products?

Customer lifetime value: 

Pretty much what's written on the tin – the total revenue gained from a customer up to the point that they no longer use your store.
What's More?
In addition to allowing you to better manage your inventory and track down usability bottlenecks, an understanding of the above metrics can help you determine how much money you should put into drawing in new leads.
You may have already surmised, however, that this isn't the only set of data you should track. And you'd be right – thus far, we've talked almost exclusively about your website and very little about your audience.
If you're to succeed, you need to know both who you're selling to and why not just how.
Know Thine Audience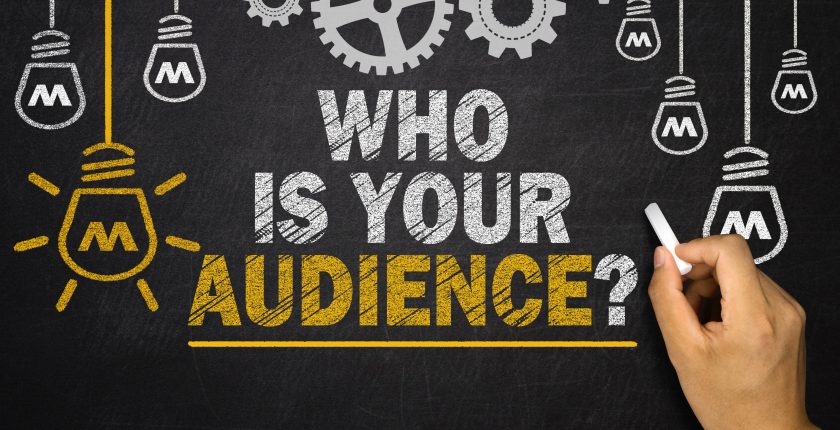 By tracking the metrics introduced in the previous section, you've already taken the first step towards understanding your target demographics. You know a few general details about them – what products they purchase, how they discover your site, and what they do when they get there. To really improve your storefront and augment your marketing efforts you're going to want to get a lot more specific.
After all, you engage very differently with high-income millennials than with low-income baby boomers. Messaging that targets single parents will be different from that which targets middle-aged bachelors. You get the idea.
Now, audience data is a bit more challenging to track than site metrics. You need to respect the privacy of your customers. If you collect data about your successful leads – whether that's through a mailing list or subscription service – be transparent about why you're collecting it and how you intend to use it.
Your first step is to think carefully about who your products might appeal to, and what sort of lifestyle they may have. From this brainstorming, put together a few customer profiles. These profiles should include age, gender, physical location, income, nationality, personal and professional lifestyle, and what needs your products fulfill for them.
Your goal here is to brainstorm (and eventually collect) information that will allow you to give your metrics a great deal more context. This data can be collected in a few different ways:
Studying your competition.  

Examining your social followers.

Using customer surveys.

Setting up a mailing list or subscription service
And so on.
How WordPress Helps Build Better Storefronts

At this point, some of you are probably a little overwhelmed. We get it – We've hit you with a pretty huge info dump here. You're likely wondering how any human being has the mental horsepower to sift through all the above data on their own.
We don't. We're not robots. That's why there exists a wealth of analytics tools on the web, many of them geared specifically for eCommerce.
Here's where WordPress comes in. Presumably, you've used that platform to build your storefront. That's good – it offers a ton of great plugins to help you better track and understand your products, your audience, and your website.
Talking about WordPress and storefront, for a WooCommerce store, you can always design your storefront for a multi-vendor marketplace with Dokan.
We are a particular fan of Clicky by Yoast. Although it offers a lot of the same functionality as Google Analytics (still the king of metrics, and available as a WordPress plugin to boot), it also features a ton of stuff geared specifically towards store owners, like heat maps that show where people are clicking on your page. There's also KissMetrics and ClickTale.
Plus, depending on what storefront tool you're using, it might also have analytics functionality built-in. Take a look at your dashboard. Experiment a bit.
Closing Thoughts
There's an old saying – if you build it, they will come. What that saying leads out is what building it actually involves. It's not enough to simply throw a storefront up on the web and hope people will passively filter towards your site.
You need to take an active role in improving, enhancing, and evolving. You need to constantly be thinking about what you can do to make the shopping experience better, and constantly paying attention to small tweaks you can make to generate more leads. Tracking and understanding your site's metrics is the first step.
What really matters, though, is what you do with that data.
---
This is a guest post by Max Emelianov. He started HostForWeb in 2001. In his role as HostForWeb's CEO, he focuses on teamwork and providing the best support for his customers while delivering cutting-edge web hosting services.