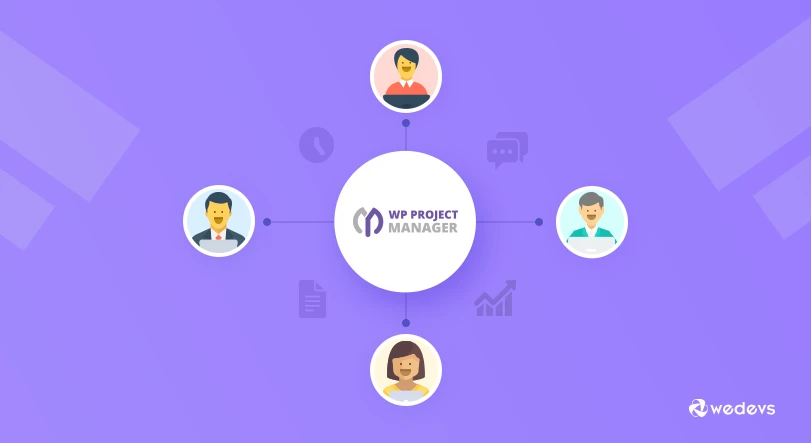 How weDevs Has Been Using WP Project Manager Successfully For Collaboration
An automated project manager is an important companion in the day to day life of any company. And weDevs is no exception. Time and again we have used our own products to run our internal operations and see what best we can bring out of it.
And to tell you the truth…..There's no feeling more joyous than when we test out our own creations and find success through it.
How weDevs achieved Best Team Collaboration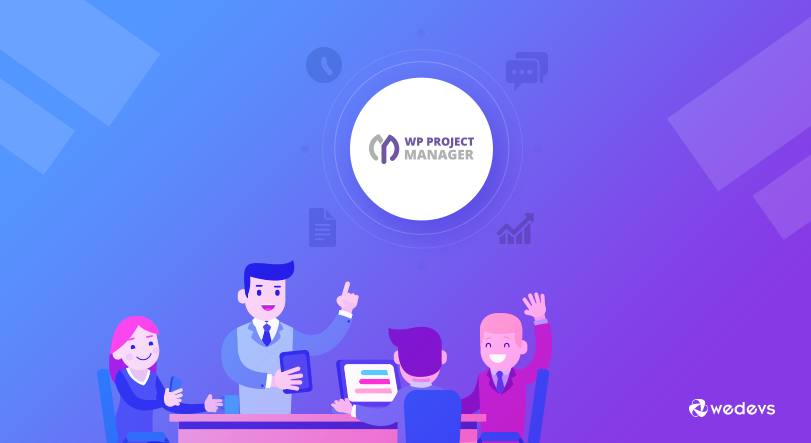 It must be said here through our years of operation we've tested some of the best project management tools that have their presence as SaaS or cloud-based tools, where users are not required to maintain their own data and can reliably leave it to the server. So our experiences with WP Project Manager are not without merit.
With WP Project Manager we've been able to unlock what our team badly needed. weDevs is now a team of 90+ and if there's anything the company depends and counts on that is a good project manager. And since we're software developers, it only makes sense to use web solutions.
With WP Project Manager we have successfully been able to keep our site and business-related activities in one platform.
So let's roll up our sleeves and dig into the specifics of WP Project Manager that helped us to transform and that can benefit your organization too!
Managing Tasks
We've had used Trello for a long time. Don't get us wrong. It's one of the best cloud-based collaboration tools out there with a host of different availabilities like desktop and mobile app and a WordPress version as well.
But where Trello left us behind was it didn't let us control team collaboration at its best. Despite it's very simplistic UI and useful features, the interface was not big enough to accommodate our needs.
Whereas, with WP Project Manager it has been easy to create tasks and collaborate. The UI has been created to be large enough so that you can locate several different things from one place.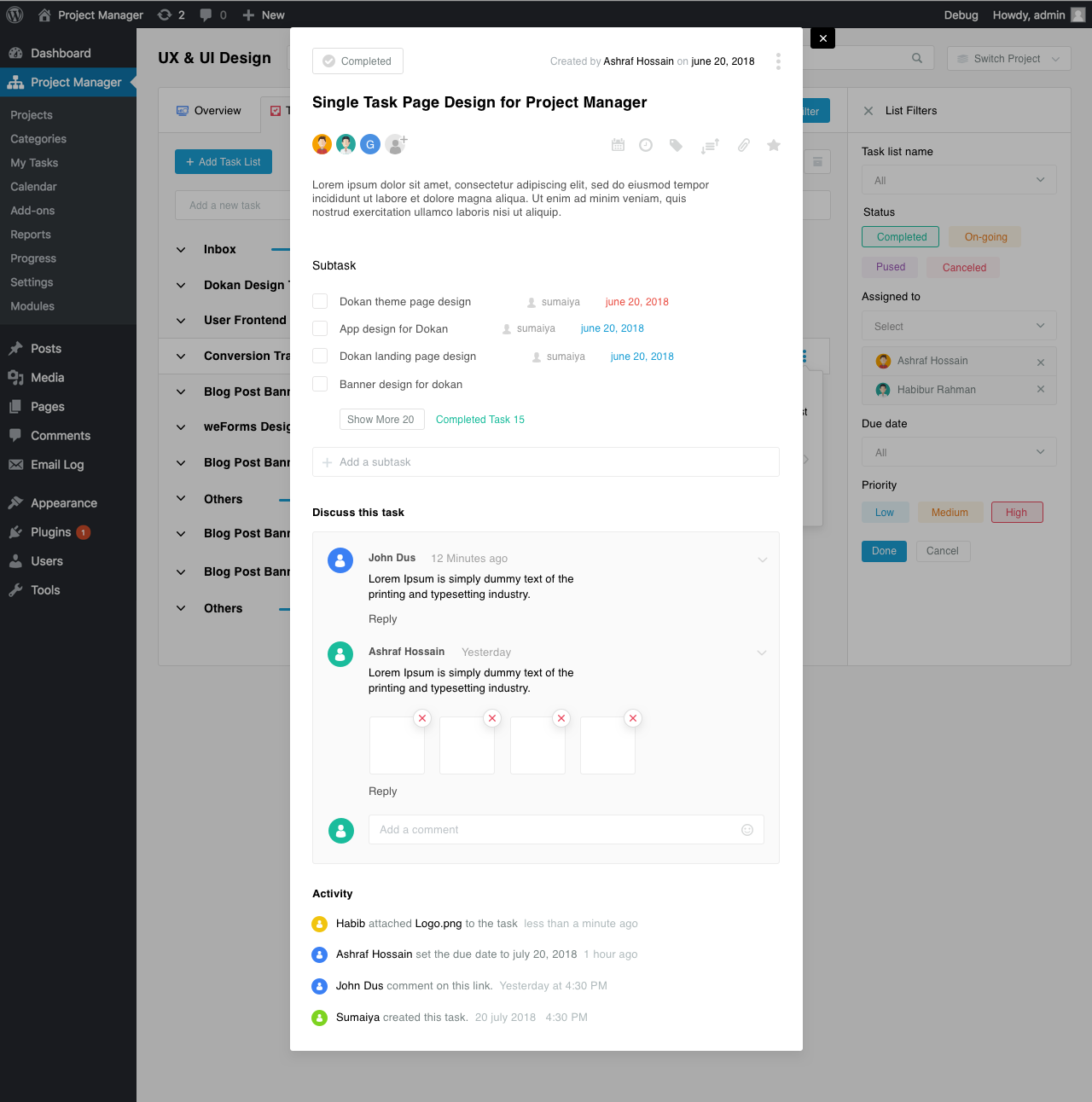 Tasks open in a pop-up modal window and allows a host of different operations, like status, assigning users, creator, date created, task start and end dates, allows comments, file uploads, shows activity, and setting up task as private.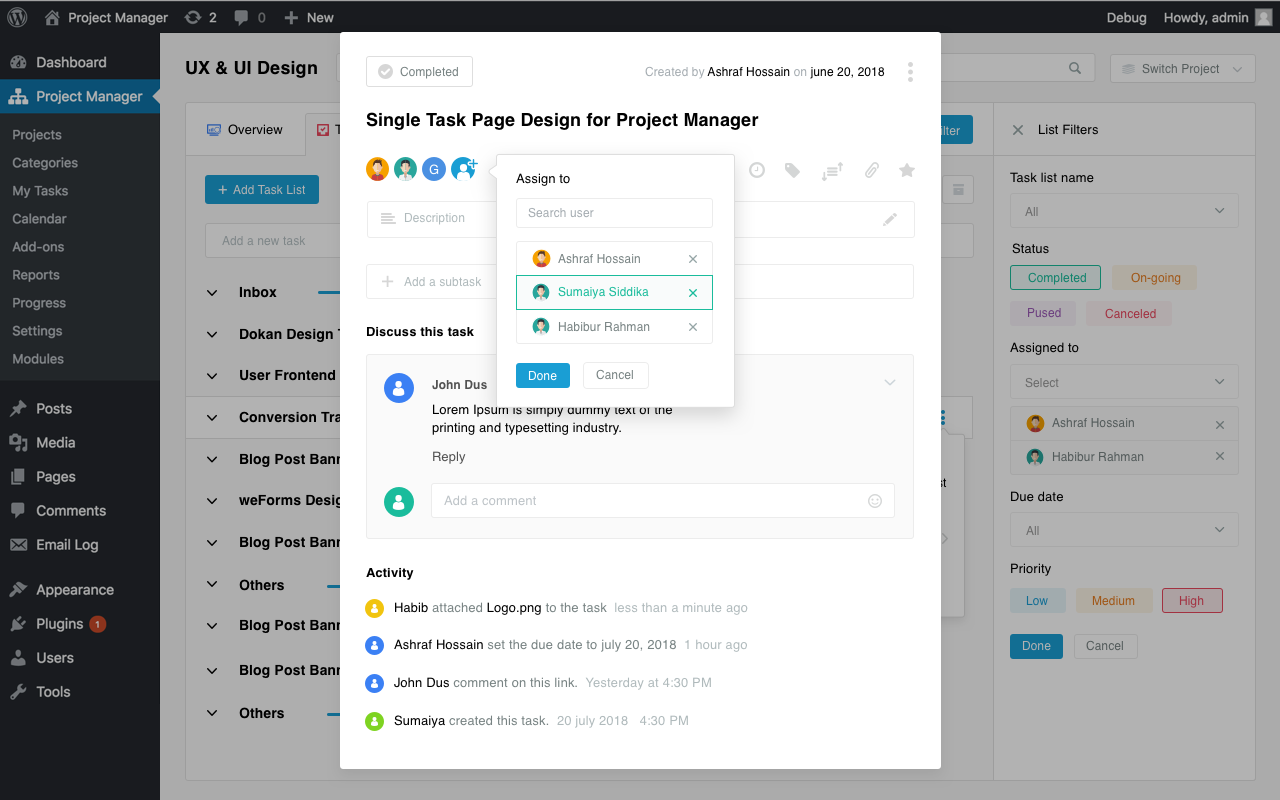 The tasks are arranged in a chronological order with the latest ones at the top.
In the task list, completed tasks are collapsed, overdue tasks are marked red, and incomplete tasks remain at the top of the list.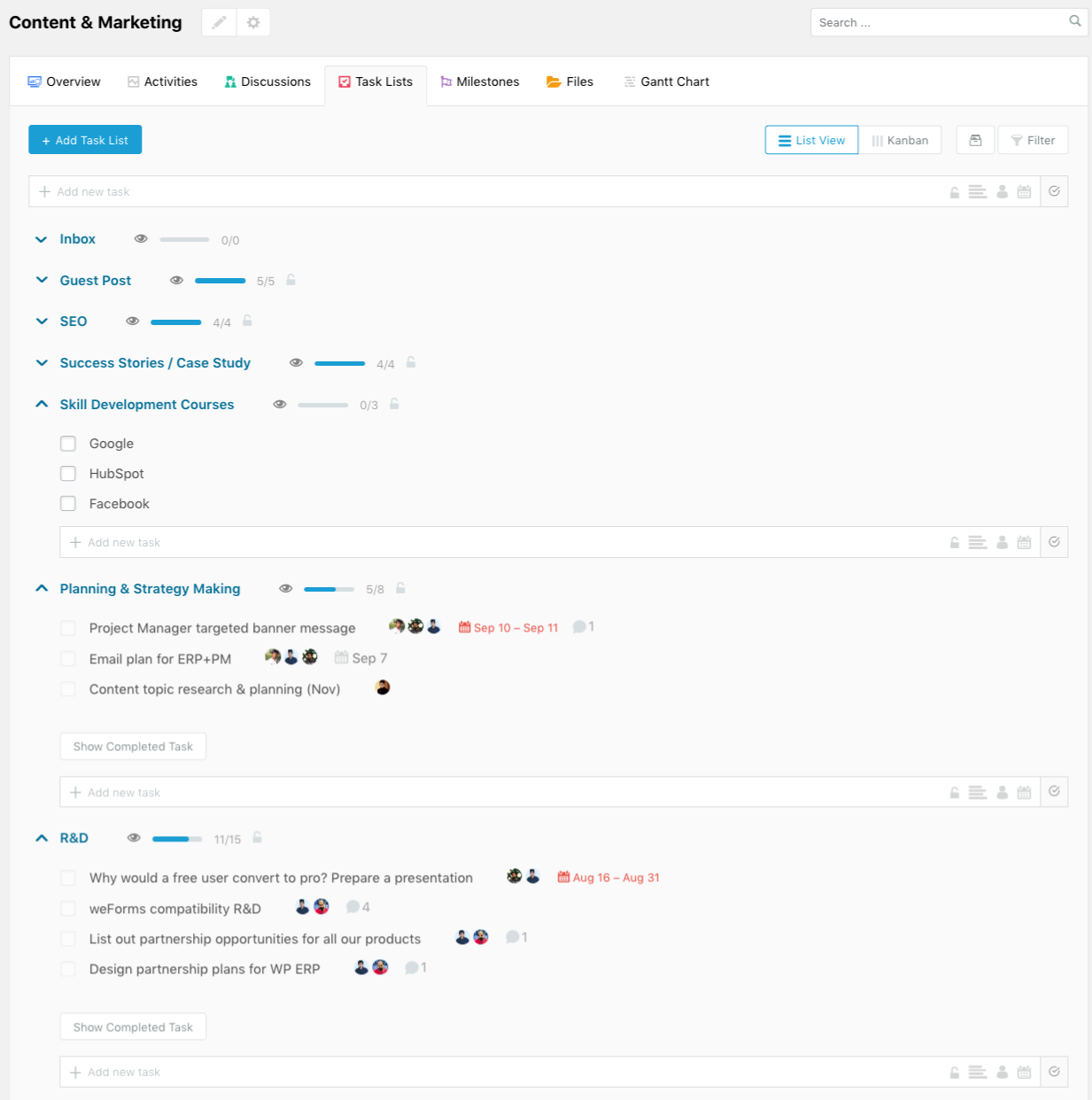 At the bottom of every task list, we get an overview of the number of complete and incomplete tasks, and a progress bar telling us how far we are from completion.
Breaking down complex tasks as subtasks
The feature to divide lengthier tasks into smaller tasks within a single task page feels like heaven on earth. On top of that we can add deadlines on subtasks as well any number of users.
This convenience we've found missing in many other solutions we've worked with.

Notifying users
Let me stress here that a large number of members maybe involved in a task. However, that doesn't require everyone to be involved in all sub tasks. After all the task maybe divided and assigned to different members of the team.
So if you've to call to attention only a few users without disturbing the entire team, what do you do? Well, WP Project Manager has this handy feature within single task pages so that you can choose to discuss something and notify only the users you want.

And now comes the best part…
What's the point of task management and collaboration if you can't track the amount of time you spent on each task.
The Time Tracker feature of WP Project Manager allows users to accurately record and trace the amount of time they spend on a task. This is extremely helpful when you have to handover details of how much you spent on a task to your client.
We can always come back and check how much time we took on a particular task. And the next time we work on the same activity, we're always careful to keep that time at an efficient level or keen to beat that duration!

The time tracker lets us add multiple time logs, so we can pause tasks as many times as we want to!
The UI beautifully arranges all the time logs in a chronological format with the latest ones on top. The logs are followed with total duration and net totals.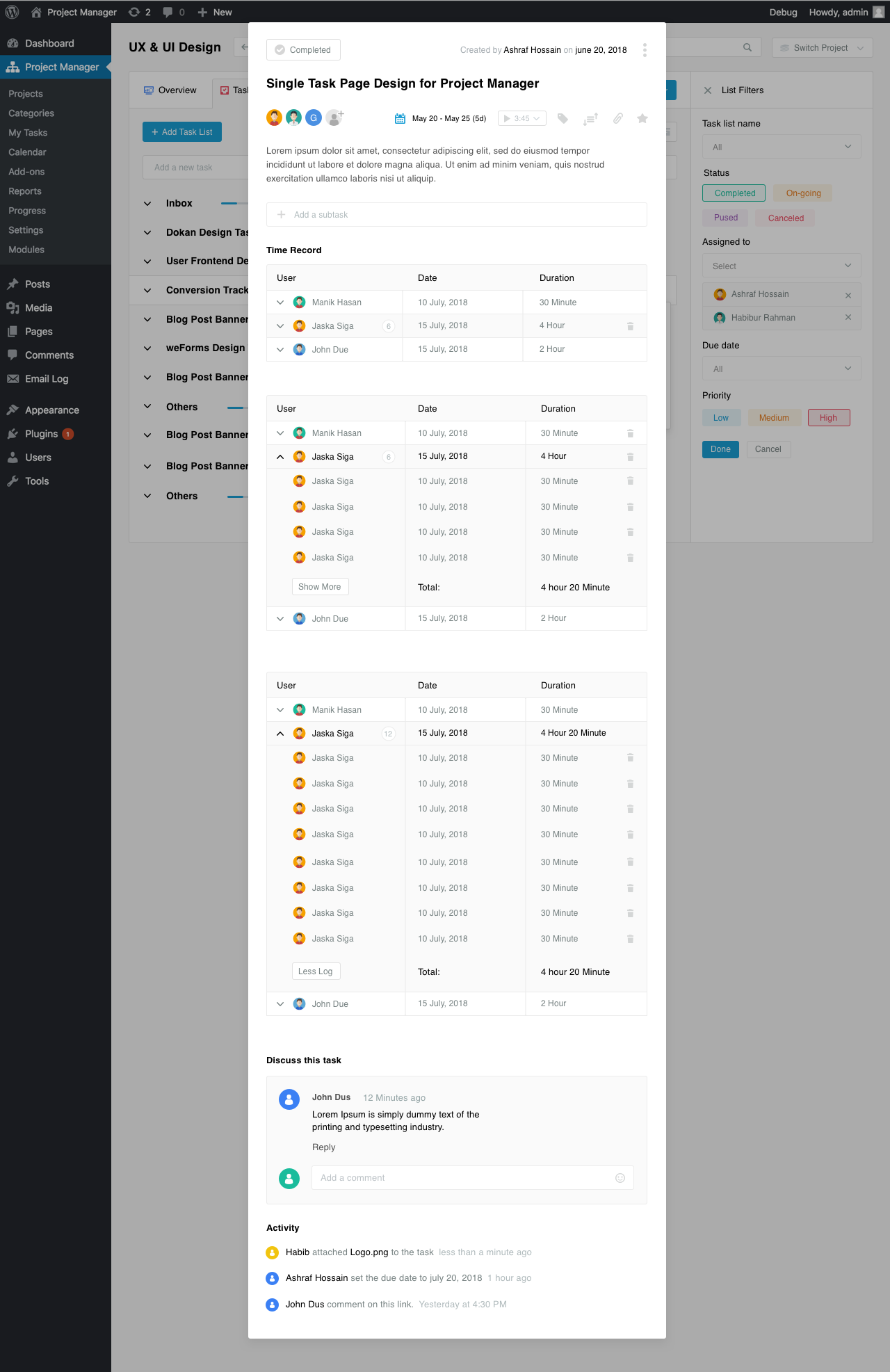 And this doesn't end here….
We are also able to set custom times for a task so that we never lose track of time even if we missed setting up the tracker.
The Gantt Chart lists out all our lists, tasks, and projects in bar chart format and makes our lives easier.
With Gantt Chart it becomes easier to connect lists to lists and tasks to tasks and define which list and task will come after which one.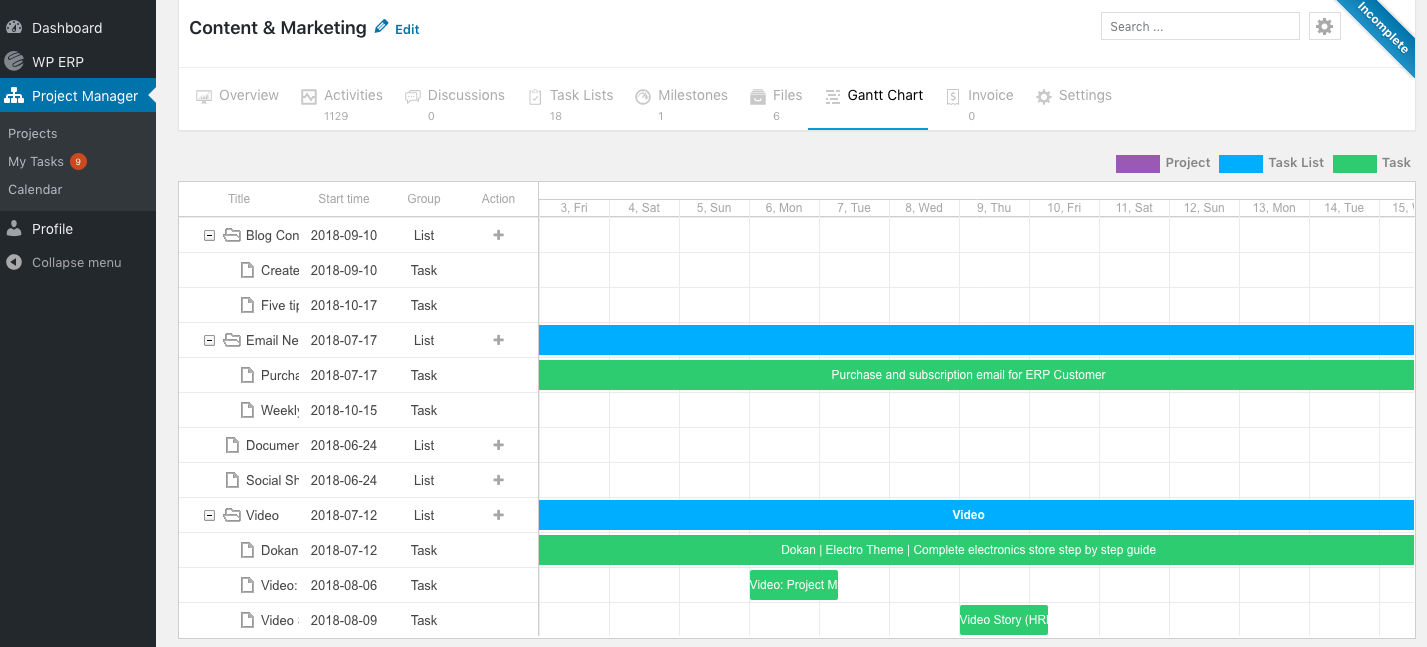 With Gantt Chart we can also expand tasks, drag & drop tasks, link tasks to each other, add new task and task lists.
And the best part….you can even add similar tasks from other projects when you need! It's quick, convenient and saves time. What else do you need!
File Uploads
Previously we had to upload our files and store all documents in different places like Google Drive and Dropbox. Now with the help of WP Project Manager, we can store all files directly on our site. And with Trello
What's more it lets us keep tasks and files simultaneously under one roof in an organized manner.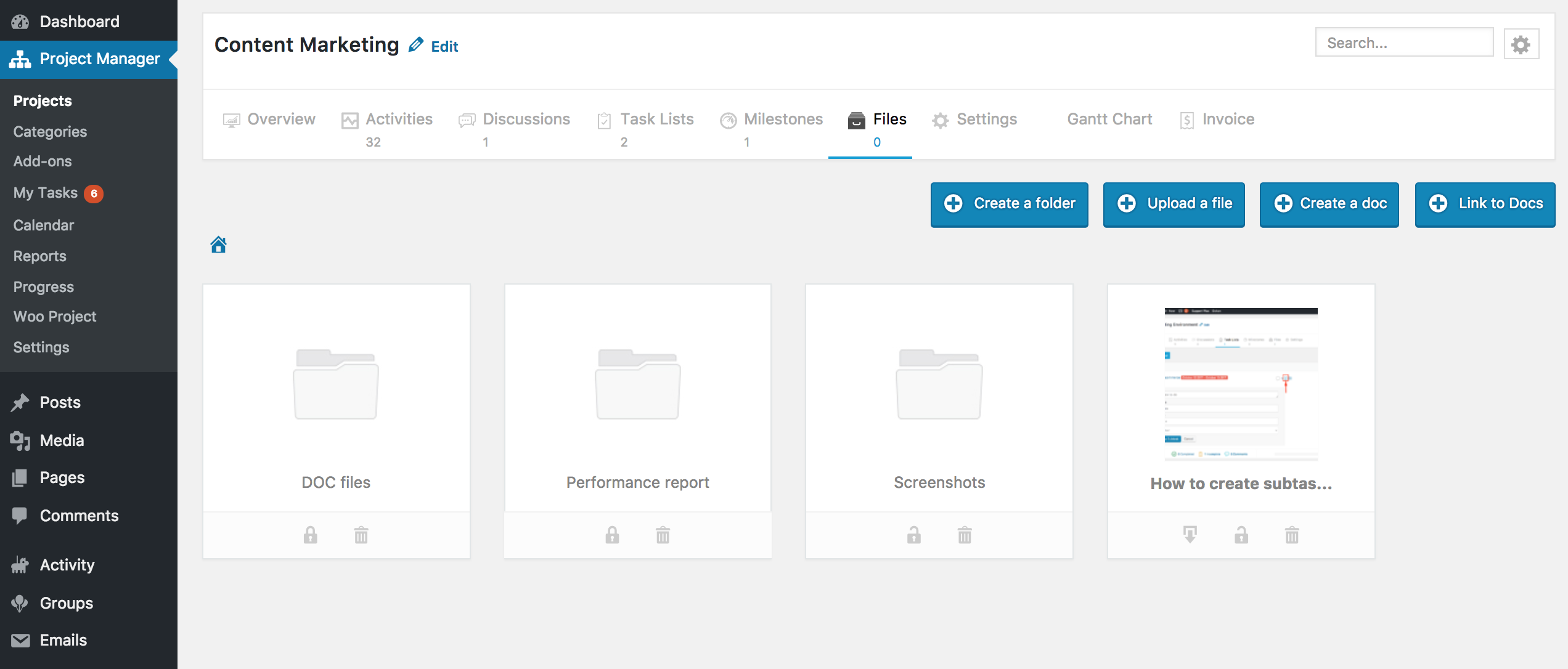 So we don't have to switch between google drive, our site, and the project manager. Rather we can do it all simultaneously. What can be more convenient than this!
Advanced Filtering
Since we've tons and tons of tasks created everyday, it only makes sense to use a search filter.
But we've something better. The advanced filtering option of the plugin allows us to segment and find the exact task we're looking for within seconds!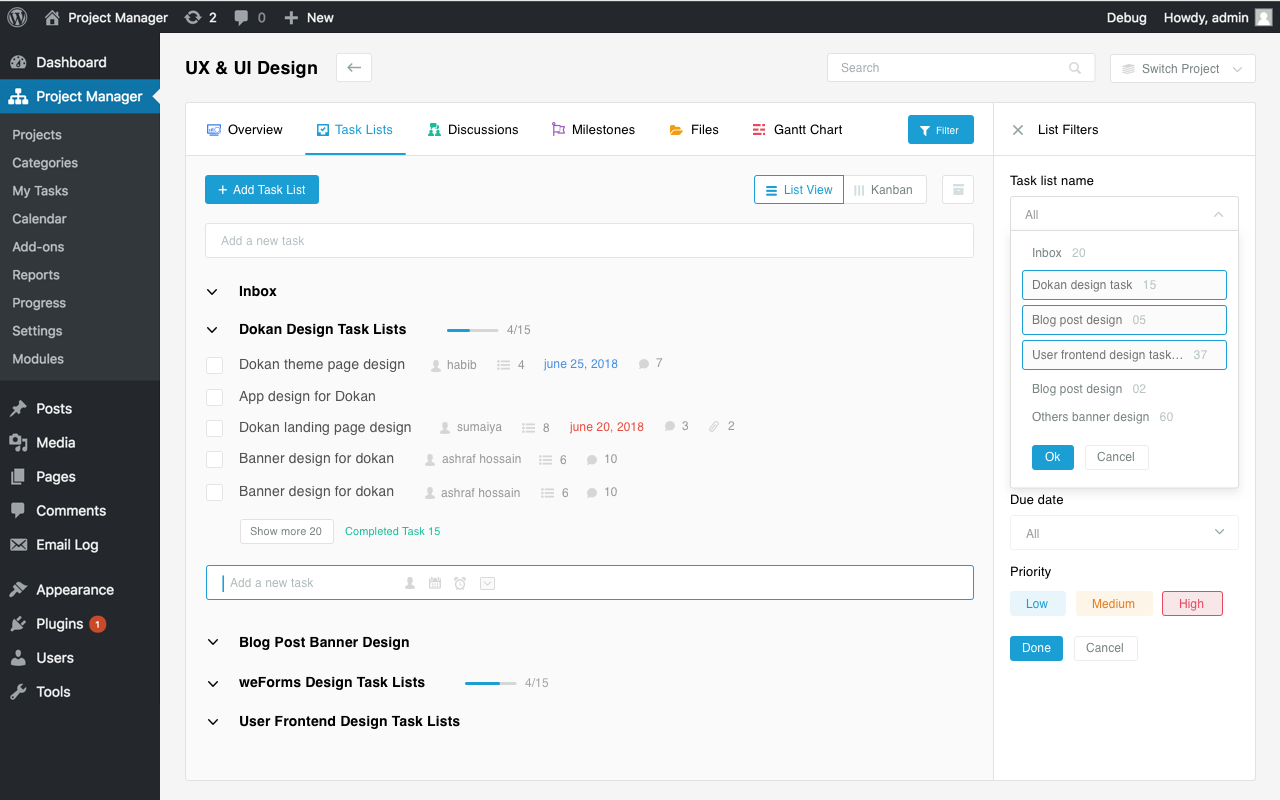 The global searching options also allows us to locate tasks right from the project dashboard: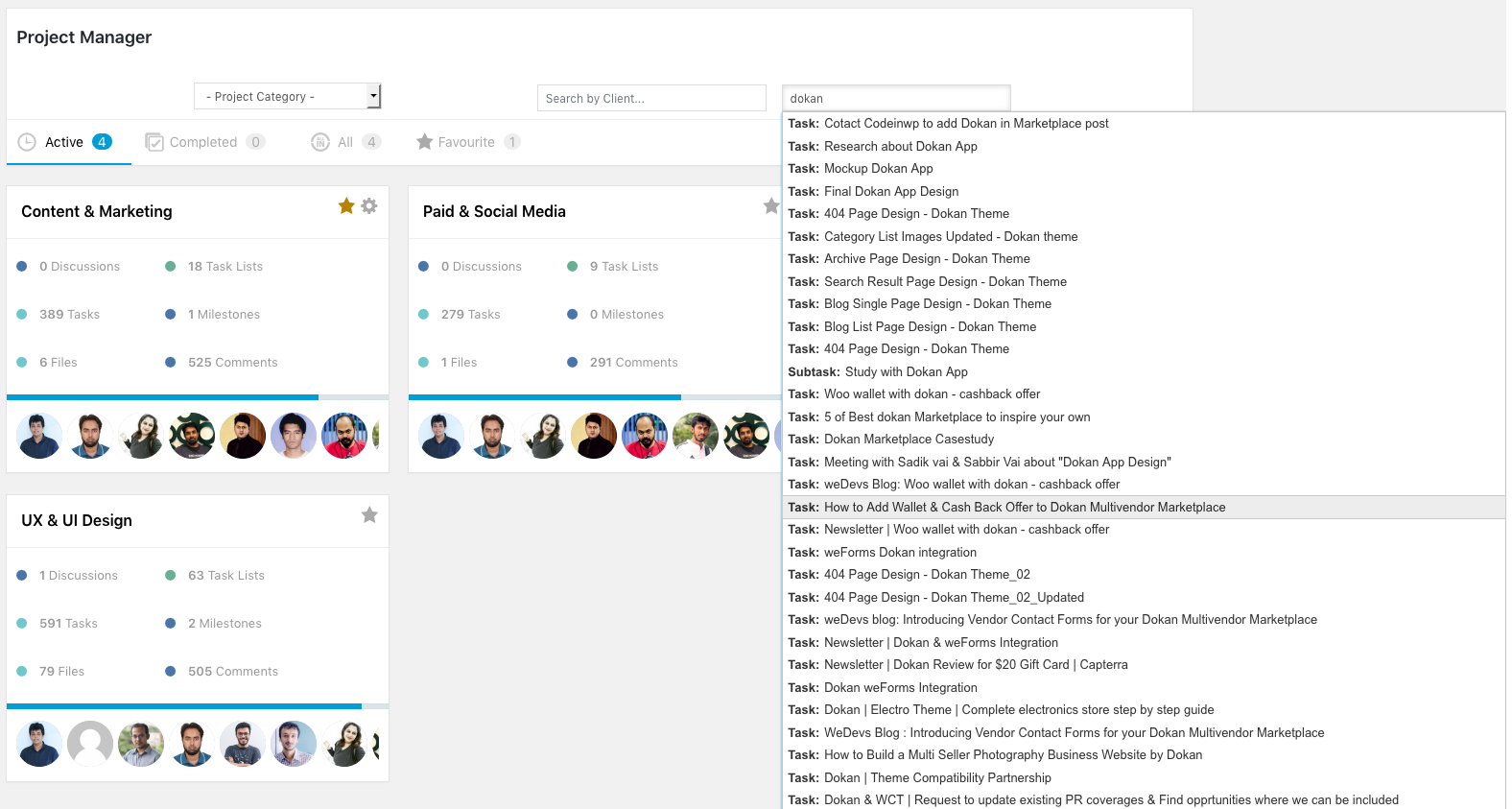 Team Discussions
The team weDevs required a unified place for carrying out conversations and communications. A place where everyone could share private and public discussions straight from the convenience of our dashboard and using the safety of WordPress.
Now we get to that exactly through WP Project Manager: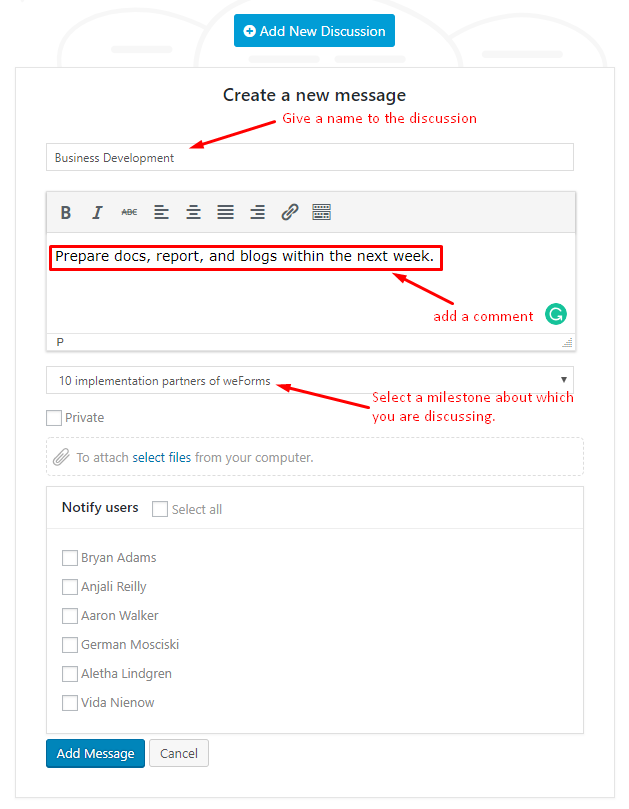 We can create multiple threads to discuss tasks with team members and clients. And as you may have guessed, as a WordPress product developer we're required to solve multiple client issues, tickets, and custom requirements about our plugins. So it often becomes essential to converse crucial issues as a team or in private with one member. WP Project Manager easily makes this feasible.

WP Project Manager offers us a lot more, like Payments, Invoice, WooCommerce order integration, Kanban board, and Advanced Reports – all of which have are needed in different situations in any organization.
A big fish in a growing pond
Within WordPress, WP Project Manager has very few competitors that match its caliber, canvas, strength and comprehensiveness. The plugin is capable of handling tasks of complex organizations and even those of small and medium-sized businesses like weDevs. With its host of features it lets different types of companies adapt easily, as we know already from its 4000+ users.
Here at weDevs we continue to use it in our daily operations due to the host of usefulness it provides us. We've also discovered a lot of hidden potentials of this plugin that we didn't know about before. As we continue to uncover the tons of news things this plugin is capable of we develop and improve it with every new release. This ensures that we're truly doing something that's helping us and our users as well.
weDevs provides personal support for your issues as well as open support in WP.org. So if you're facing any difficulty or want us to add more features to WP Project Manager, feel free to let us know!

Learn more about WP Project Manager→