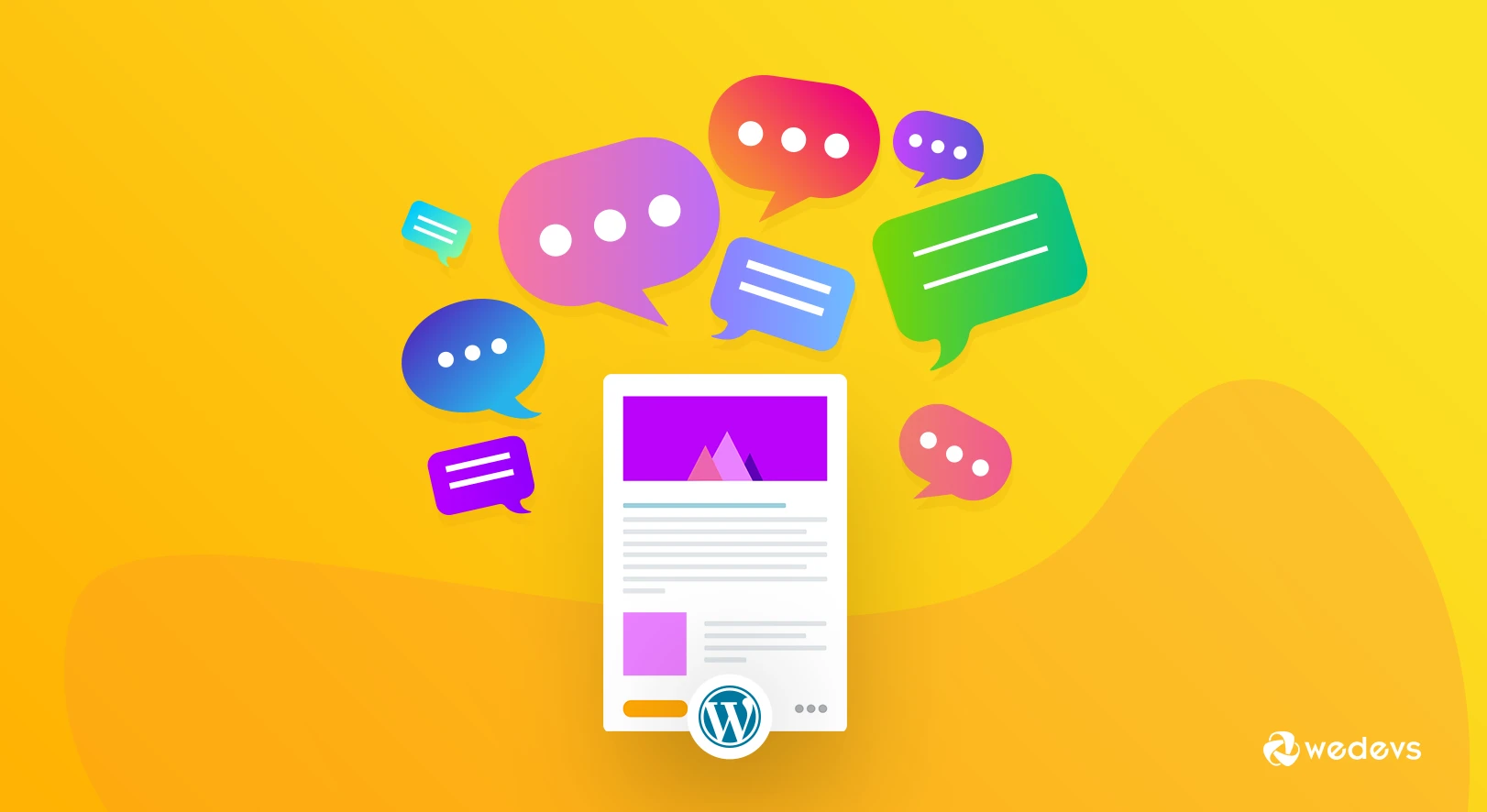 The Most Effective Ways of Getting More Comments On Your WordPress Posts
A WordPress installation includes, by default, its comment management system, which allows users to insert comments on the pages and website entries.
The comments on a blog are critical since they are a way through which readers can communicate with you, make contributions to the topic you are dealing with and generate a community around your content, which will benefit you in your marketing strategy.
Therefore, in this article, we will see how to configure and manage comments on WordPress.
Configuring comments
The first thing you have to do is go to "settings" then "comments." On this screen, you will be able to modify the default settings.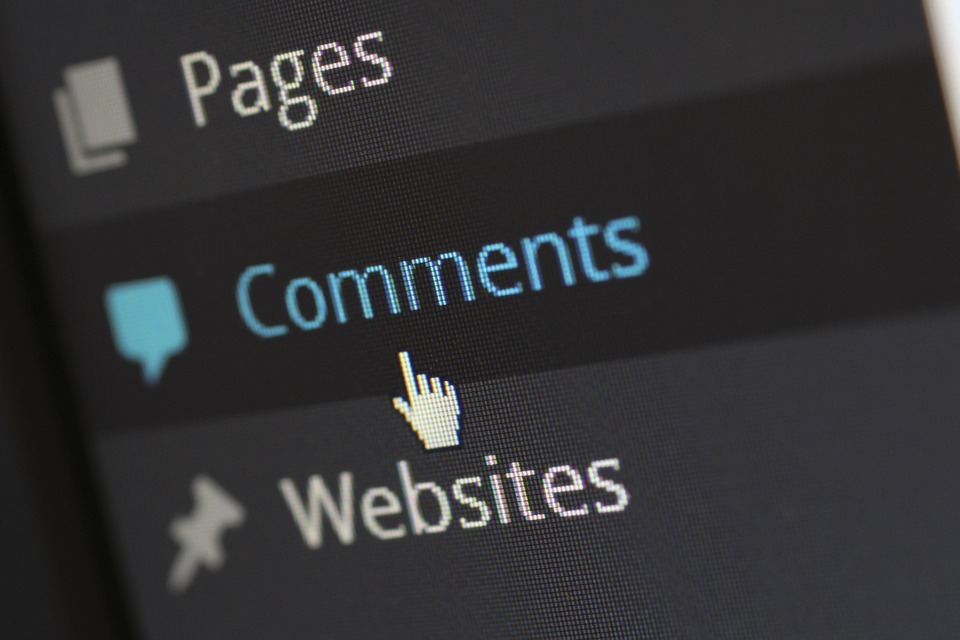 1. Default settings of the entries
Here you will find three options:
Try to notify the linked sites from the article.
If you activate it, when you put a link to another blog in your article, WordPress will send a comment to the administrator of that blog.
Allow notifications of links from other blogs (pingbacks and trackbacks) in the new articles.
With this option checked, you will be notified when other blogs have linked to any of your entries.
Allow comments to be published on new articles.
With this option checked, comments will be activated by default. This means that each time you write a new article, the comments will be activated and, therefore, the possibility that a reader can comment on that new entry.
The first two options are very related to each other and have been falling into disuse due to the massive use by spammers and their low utility. You might consider leaving them disabled.
These settings can be modified for every entry. If for a specific entry, you want to deactivate the comments, you have to uncheck the option "Allow comments" that you will see on the lower part when you edit an article. In case you do not see that option, click on "Screen options" which you will see at the top and check the "comments" box.
What are pingbacks and trackbacks?
Pingbacks: is a method of automatic notification between two blogs, when one links to another.
Trackbacks: Unlike pingbacks, trackbacks are not automatically sent when you link to an article. It is a system older than the pingbacks. If you have it activated, while editing an entry, you will see a field that says "Send trackbacks". To fill it out, you have to know the trackback URL of the post you want to link.
2. Other comments settings
These are adjustments related to certain limitations that you want to impose:
The author of the comment must fill in his/her name and email.
If you keep this option activated, you ask the person who wants to write a comment on your blog to provide his name and an address. It is activated by default, and it is recommended because it will be very useful to identify the authors of the comments and thus be able to address them when answering them.
Users must register and identify themselves to post a comment.
With this option, you force users to register before posting a comment. The problem with this is that you have to allow anyone to register and, of course, you are going to strain huge amounts of spam through that channel.
Automatically close comments on entries after specific days.
This option prevents visitors from posting comments after some days. It is very interesting if you have to manage many comments, you will avoid moderating comments on articles published a long time ago.
Enable nested comments up to specific levels.
Nested comments are those that are displayed in response to other comments. From this option, you will be able to specify how many levels of nesting depth you want to show on your blog.
Separate the comments into pages of a number of comments per page.
By default, the comments are shown one below the other, but you can configure it to be separated into pages. You can choose if you want the first or last page to be shown first.
Comments will be sorted with the oldest or most recent at the beginning.
You decide, do you want the comments to come out in chronological order or do you prefer to start with the most recent ones?
3. Send me an email when
If you check this option, WordPress will notify you whenever there is a comment on your blog.
A comment has been received for moderation.
Each time you receive a comment that is to be moderated, you will receive an email notifying you so you can manage it.
4. For a comment to appear
The comment must be approved manually.
If you leave this option unchecked, any comment will be published directly on your blog. That's a problem since you run the risk of hundreds of comments that have nothing to do with the subject of your article. There is a lot of spam, between automatic robots and people who only seek to insert a link in your comments to help them with their web positioning.
On the contrary, if you leave it marked, you will be obliged to manage all the comments manually.
The author of the comment must have a previously approved comment.
If a user already has an approved comment, every time they comment, they will be published directly.
5. Moderation of comments
This option is useful when you want to discard comments that do not meet certain characteristics that you specify.
You can filter comments that exceed the number of links you indicate since a very common feature in spam is having a large number of links in the comments.
In the text area, you can add those terms that, if they appear in a comment (whether in the content, name URL, email or ip), will make it go directly to the moderation queue.
6. Blacklist of comments
It is a text field in which you have to specify those terms that, if they appear in the content, name, url, email or ip of the comment, will make it be considered as spam.
Author Bio: This is a guest post by Melissa Crooks. She is Content Writer who writes for Hyperlink InfoSystem, one of the leading app development companies in New York, USA & India that holds the best team of skilled and expert app developers. She is a versatile tech writer and loves exploring the latest technology trends, entrepreneur and startup column.