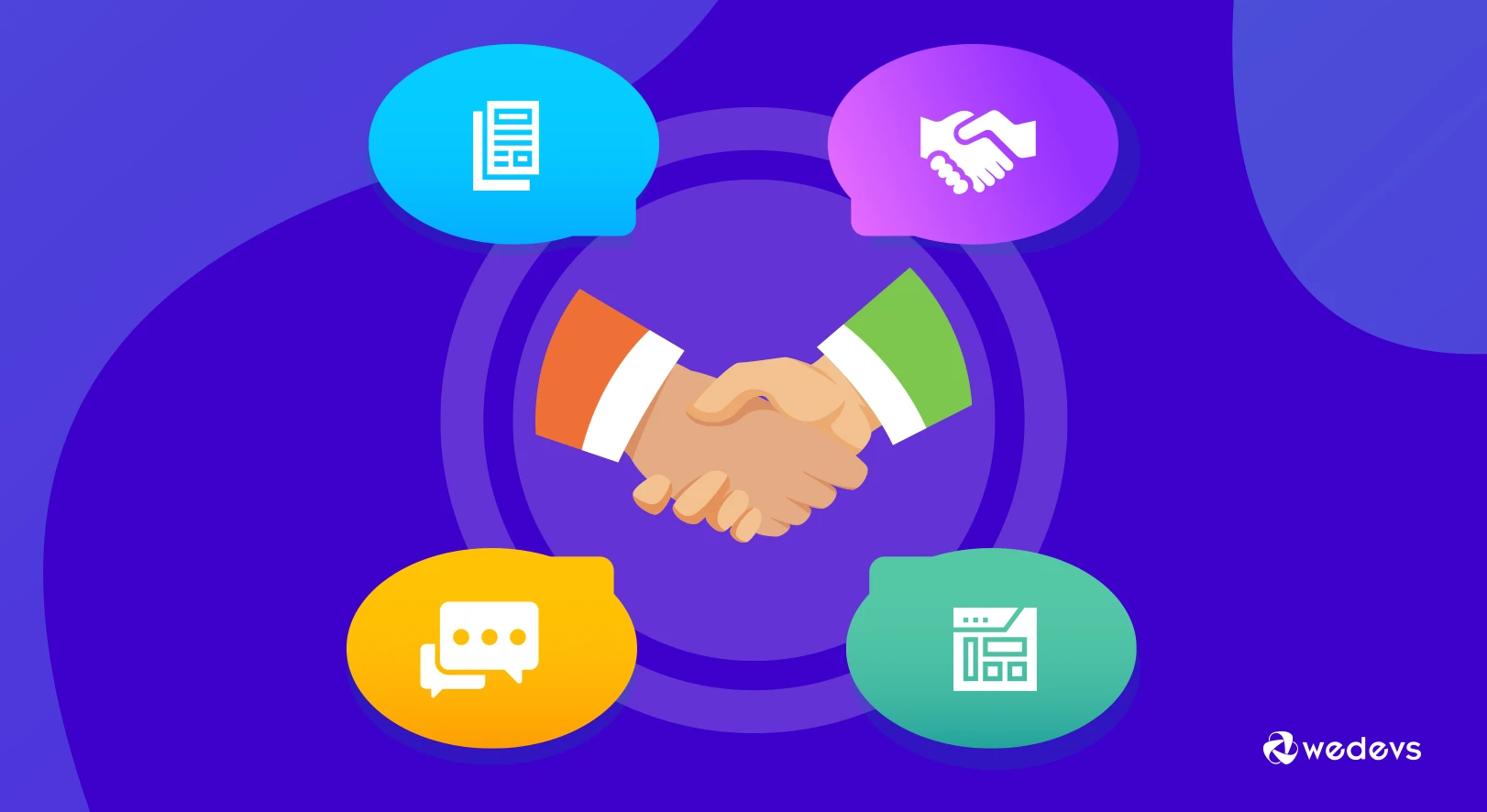 4 Ways To Turn First Time E-commerce Customers Into Repeat Customers
Getting customers to your e-commerce is great. But what's even better is turning those first-time customers into repeat customers.
Research has shown that on average 8% of customers are responsible for 40% of an e-commerce store's revenue. This means that most of all sales you'll ever make will come from customers you already have!
In this article, we'll share four effective strategies you can use to keep your customer coming back for more. These strategies work with any e-commerce store, in any niche.
Improve Customer Experience
The first step to getting more repeat customers is improving your customer experience. For an e-commerce store, this means optimizing your website.
You need to make it as easy as possible for people to complete their orders and find what they want. Think about offering several payment options and making recommended products visible.
Also, make sure you don't force your customers to sign-in to check out. 25.6% of online consumers will abandon their cart if they're asked to sign up first. A better option is to offer guest checkouts.
With guest checkouts, users will be able to buy items from your store without signing in. This will lead to faster purchases and more people coming back to your site to create an account.
You can also take things a step further by giving users the option to create an account via text messages. Once subscribed to your messages, you can send them updates on their orders or ask them for feedback.
Create a Loyalty Program
Creating a loyalty program can also help you get more customer sign-ups. This, in turn, will lead to more return visits and sales. But don't take our word for it — here's what the data says:
75% of companies say that their loyalty program generates a positive return on investment. Only 6% don't experience any impact, and the rest aren't keeping track of their ROI. Check out Experian's detailed report.
66.3% of millennials say that they're more likely to buy a product from a store if they're part of its loyalty program. Check out Aruba's case study.
Loyalty program members are responsible for generating 12 and 18% more revenue growth per year than shoppers who aren't part of the program. Check out Accenture's research.
So, how exactly do you create an effective loyalty program? It all comes down to three variables.
Your loyalty program has to be easy to understand
It must be easy to join
And, customers must get rewarded for their participation
Sephora's rewards program is an example of a loyalty program with all these variables. Their Beauty Insider rewards program has more than 17 million members who make up as much as 80% of the company's annual sales! Check out a detailed comparison between Sephora and Ulta by Business Insider.
What's unique about the program is that members can choose how they use their rewards points. For instance, they can use it to get gift cards, discounts, in-store tutorials, or exclusive products. This provides two main advantages for Sephora.
First, it helps their customers get the products and deals they want. And two, it allows Sephora to maintain the perceived value of their products.
Create Educational Content
Besides loyalty programs, you can also use educational content to get more repeat customers. Your content can be anything from a blog post or article to a video and an image. The more variation you have, the better you will be at attracting different users.
The key to your success will also depend on how each piece of content fits within the buyer's journey. A buyer's journey is the series of steps users take before buying a product. It starts with the Awareness stage, then moves to the Consideration stage, and finally the Decision and Action Stage.
The Awareness Stage
The awareness stage is where customers become aware of your products for the first time. Your goal in this stage is not to try to get a sale. Instead, focus on creating content that introduces your brand to your potential customer. Provide value. Tell your customers about the problems you'll help them solve.
Look at Dorco's Shave Talks content website for example. They aren't trying to hard sell their razors. But they're educating users about why they may need a different razor. Their goal is to become a valuable resource for people looking for a solution to a specific problem.
The Consideration Stage
Once a user has gone through the awareness stage, they move onto the next step- the consideration stage. This is where potential customers become interested in learning more about your products.
A person in the consideration stage will subscribe to your newsletter. They'll download any content you have on your site. And they may even follow you on social media. At this stage, your goal should be to offer extra information about your product.
The Decision Stage
The decision stage is the point where your customers decide to your product. Your goal at this stage is to create content that shows the value of your product. You can do this through user-generated content or case studies.
User-generated content such as social proof also plays a significant role in the decision stage, so be sure to include it throughout all your content. The more proof, the betterresult.
The Action Stage
If you do everything right, your customer will move from the decision stage to the action stage. In this stage, your customer has decided to buy from you. All they need is a final push to convince them to take action.
The best way of getting them to do that is to optimize the content in your checkout page. Make it as easy as possible for them to place an order. Use clear call-to-action buttons. And add security seals to prove that your site is secure.
Create better product pages
Improving your product pages is the last thing you can do to get more sales and return visits to your site. Your product pages should give customers all the information they need and convince them to make a purchase.
According to Rosara Joseph, Content Strategist at VentureWeb, the main goal of a product page should be to create user confidence. Brands can do this by providing the details necessary for purchase to occur and making the buying process as straightforward as possible.
If you take a look at the best e-commerce sites, you'll see that they have four elements. These include high-quality product images, well-written product descriptions, and excellent user experience. By adding these elements to your pages, you'll have a better chance of increasing conversions.
Let's take a look at two examples of effective product pages.
Zoku
Zoku's product pages use a simple design and well-written product descriptions to get users to take action. They have all the important information in the main product description. But they also use a tab feature to add extra details.
Harry's
Harry's store is an example of beautiful design and excellent user experience. The high-quality images and product descriptions stand out as soon as you visit their product pages. They also make it easy for users to find out what they're getting inside each box and customize their products before checkout.
Both product pages do a good job of combining high-quality images with excellent product descriptions and user experience. And even though they have two distinct designs, they're both equally effective at converting users into customers.
Final Thoughts
Turning first-time customers into repeat customers shouldn't be hard. All it takes are the right strategies and a willingness to keep testing and improving your site.
It may take weeks or months before you see results of your efforts, but it will be well worth it. Your repeat customers will end up being your most valuable customers and a big part of your site's growth.
This is a guest post written by Alexa Lemzy. Alexa is the customer service manager and blog author at TextMagic- a text message marketing service. She is passionate about improving client communication and achieving smooth mobile experiences.