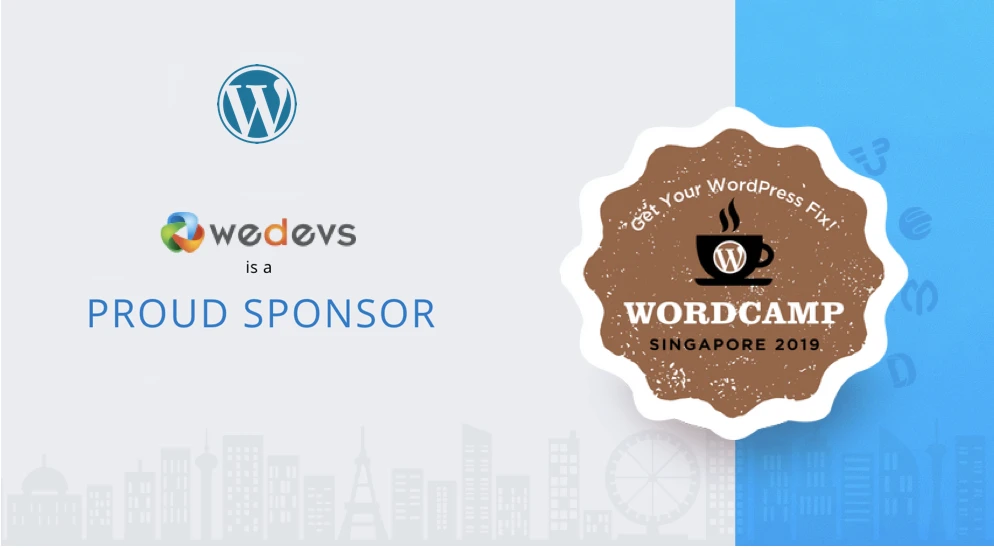 weDevs Sponsoring WordCamp Singapore 2019
WordPress is not only about developing websites or managing your content. It is much more than that!
WordPress is a community where people of different cultures, age, gender and also profession learn, share and contribute together. This has made WordPress the best-growing ecosystem in the world.
To support and give back to the community, weDevs sponsors as many WordCamps as possible around the year. To keep up with this tradition, we are one of the proud Bronze Sponsors of WordCamp Singapore 2019. This year, we will be bringing many awesome swags to the event for the WordPress lovers of Singapore.
What is WordCamp?
In simple words, Wordcamps are a place where WordPress enthusiasts from all over the world, exchange ideas, catch up with trends, share experience and expand their network. It is actually everything related to WordPress and keeps the trend of open source.
This day-long event is organized by the community and designed to help WordPress lovers to know more about WordPress and enrich their knowledge with important topics, latest trends, tips and tricks and many more. It doesn't matter whether you are a developer, designer, blogger, marketer or just a user, there is something for everyone.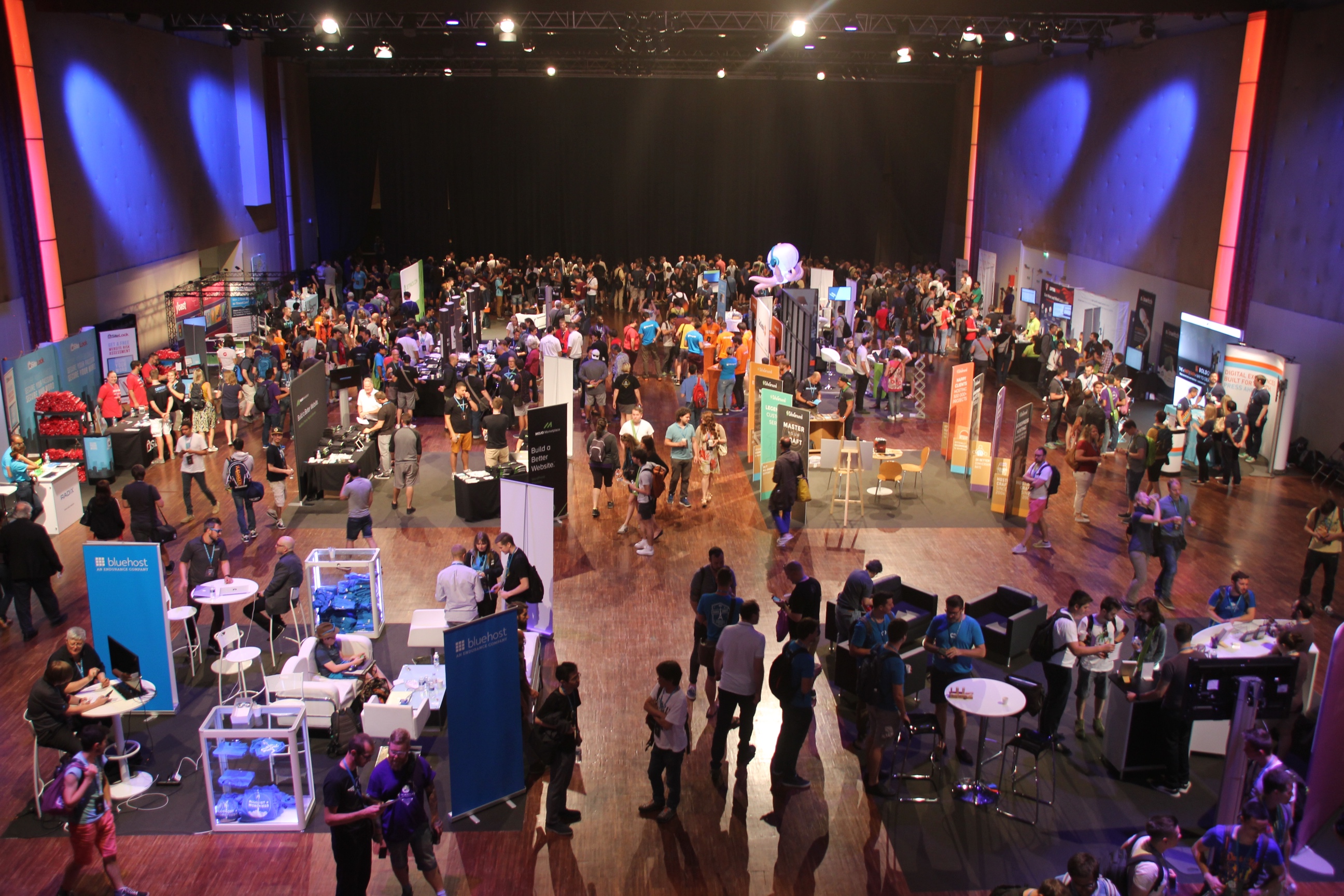 Why weDevs Sponsors WordCamps
This is a common question that we face regularly. What are the benefits of sponsoring and attending WordCamps?
The answer is simple – because we love WordPress and want to help the community grow. WordPress is the ecosystem where we work so it is our duty to give back to the community as it is an open-source platform.
It is not about business at all! And we do not get sales from WordCamps as well. We just want to improve the ecosystem and want people to know more about the awesome CMS that we love.
So, we are honored to be a part of such blessing events in the WordPress community.
WordCamp Singapore 2019 at A Glance
Date: August 16th – 17th
Place: Singapore
Venue: Microsoft, 1 Marina Boulevard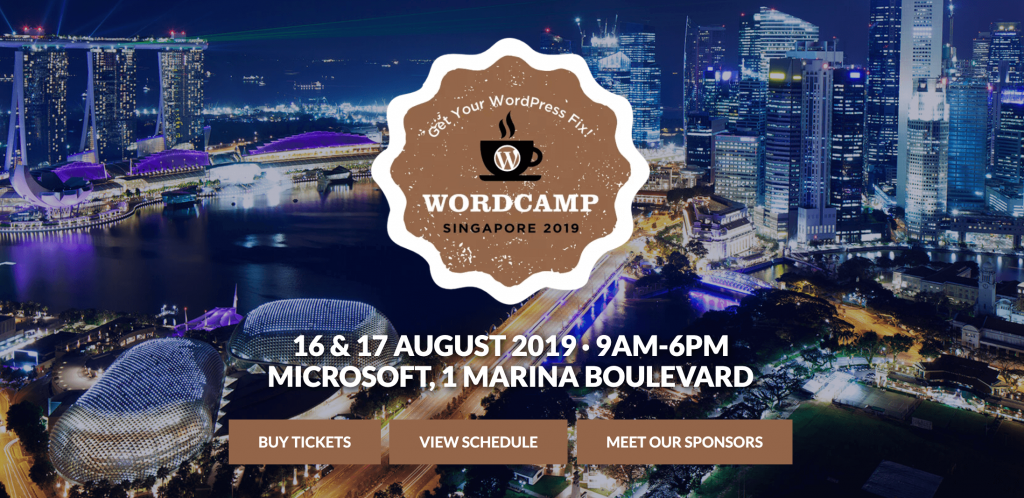 What to Expect from WordCamp Singapore?
You will get to know the known faces of the WordPress community including core contributors, influencers, developers, marketers, bloggers and also makers of your favorite theme and plugins.
There will be different sessions and workshops on various interesting topics conducted by experts from all over the world.
The sessions are divided for both beginner and advanced level WordPress users. So, everyone can learn and gather new knowledge.
Anyone from any background can learn about the latest technologies, business management, content curation, SEO, marketing and a lot more.
Also, amazing food, lots of swags and awesome gifts.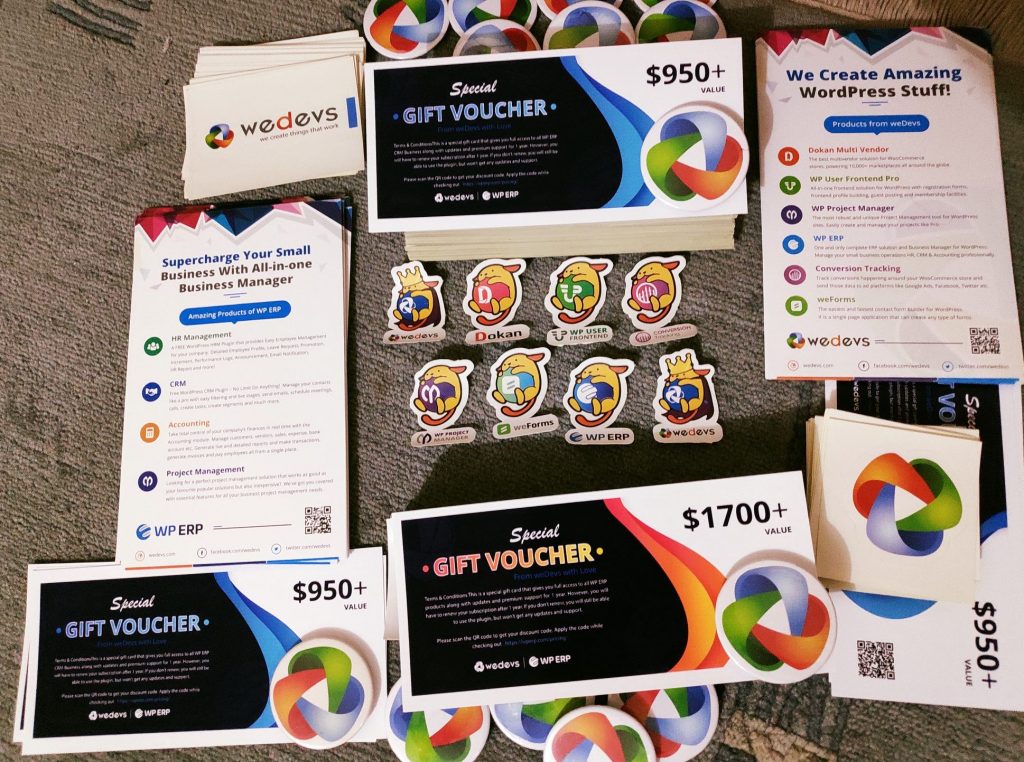 Amazing Swags Waiting for You!
This time team weDevs is visiting Singapore again and we have many awesome gifts for everyone!
We will be bringing T-shirts, stickers, fun balls, brochures and special gift cards with a huge discount on our products!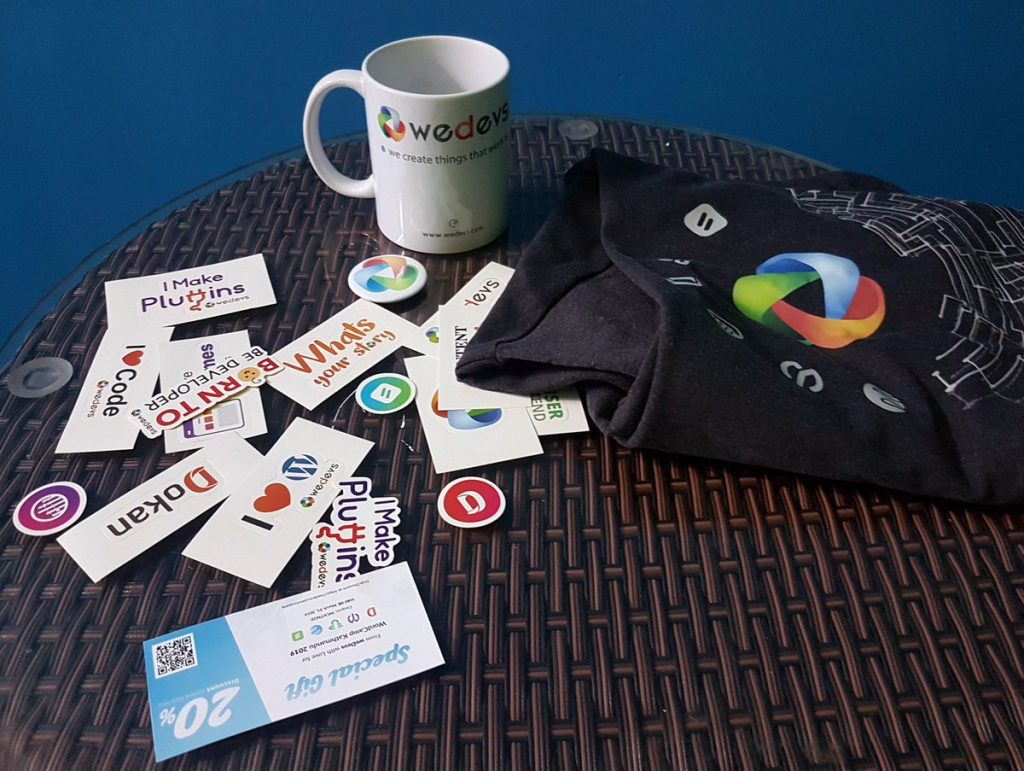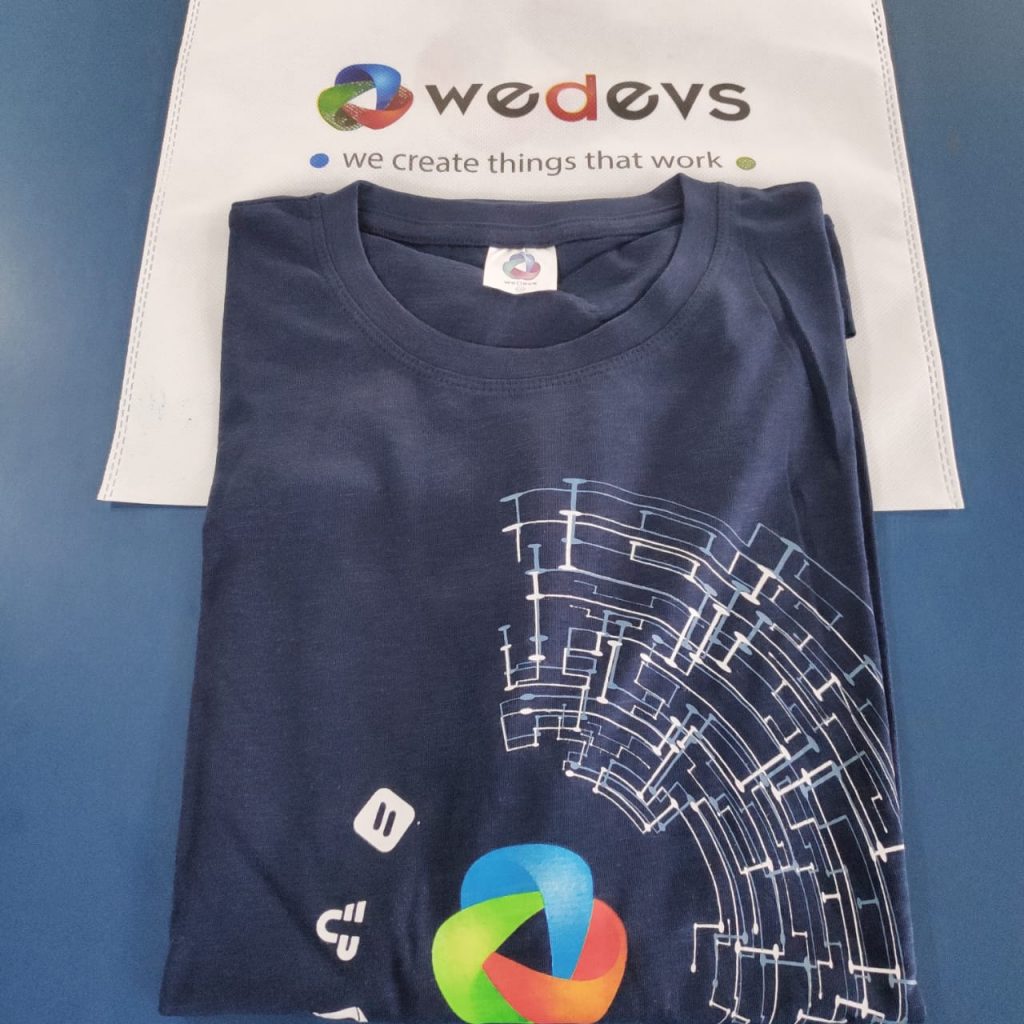 If you are around, don't forget to visit us. We will be waiting for you at our table. You can visit us and discuss anything related to WordPress and of course grab the gifts as well 😉