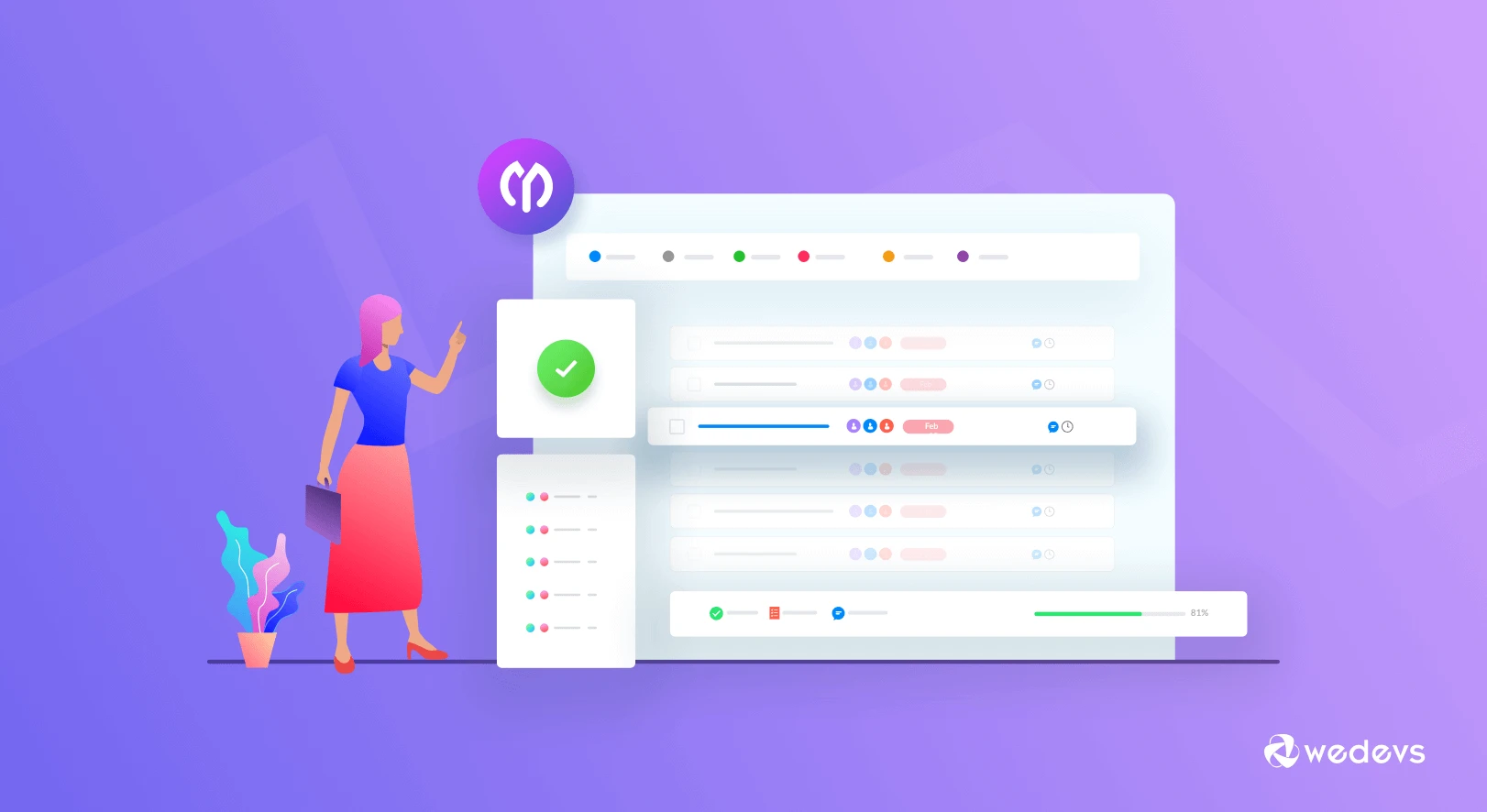 Power Up Your Team with WP Project Manager "My Tasks"(Feature Updates)
WP Project Manager is a WordPress project management plugin. It lets you handle several projects and all the associated members from one platform.
This project organizer assists 10,000+ projects over the globe and the number is increasing drastically. User-friendly interface and web-based task management feature make it one of the best Project Management tool for WordPress users.
Furthermore, we update our system regularly to keep pace with the latest technology and managerial tactics.
In this continuity, we are introducing the latest update of WP Project Management version 2.3. It has a better user interactive look, advanced report analysis, and task management system along with high speed.
Why Do You Need an Online Project Management Solution
Online Project Management Solution can assist your project manager and team members to communicate with each other as well as the consumers, maintain a task list, divide them among the members, set time and get reports regarding projects overview. In short, it will help you to accelerate the work progress and meet the deadlines.
Through a smart project management solution, you can get an overview of all projects inside your business and how they are going at a glance.
77% of high-performing projects use project management software.
As a result, many small to big enterprises across different industries observed remarkable business growth within a short time after arranging their projects according to project management tools.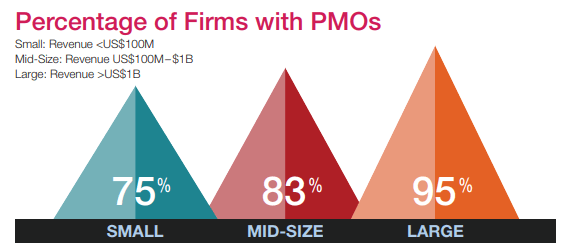 Hence, you will get a quick interface for easy file sharing, time tracking, team collaboration, task, and budget management with Online Project Management Solution. Therefore you can monitor your business from anywhere you are in the world.
How WP Project Manager can Supervise Your Projects Effectively

WordPress becomes the most popular platform for building websites for its user-friendly interface, advanced features, wide customization options, and versatility. Furthermore, many feature-rich plugins extend its capability of customization and make it more robust for developing any type of website including e-commerce sites, marketplace websites, personal portfolio and so on.
WP Project Management is a well-organized WordPress plugin to manage your multiple projects and complete them perfectly within the deadlines to reach the company's ultimate goal.
It's not let you get puzzled in running many tasks under different projects simultaneously. Moreover, it will help you to make your to-do lists and distribute them among the team members as well as monitor the team activities with a graphical view.
Feature-rich Solution
From organizing task lists, set deadlines, task prioritizing, team-based assignments, break the work into sub-tasks, and getting the work done with detailed progress reports – Everything is possible with WP Project Manager. You will get 6+ premium add-ons with WP Project Management Pro to get some extraordinary advantages.
Easy to Create, Assign and Manage Task Distribution
It is super easy to manage your projects by adding a new task, chop them into small parts, assign multiple team members, track the task with individual sub-task and manage the other stuff. Also, you can add unlimited projects, tasks, users, and clients as per your needs. In addition, it will give you and your team members a common platform for private messaging and discussion regarding work.
Outstanding Report Management
You will get automatic and advance reports for overdue, completed tasks, user activities, milestones, and all projects. Also, you can filter reports by project, tasks, co-workers, time, and more. Moreover, in the latest version, we add some premium features to generate more advanced Project Management Summary Report to amplify our user's experience.
A Stunning Dashboard to Take a Quick Overview
You can start your day with all the necessary information regarding the projects and what is happening inside these projects by scanning the dashboard with some easy navigation and tabs. Nevertheless, you will get work calendar, announcements, leaves – all in a single page.
Hence, this Advanced Project Management Solution facilitates you with all the advanced features to run your multiple projects successfully in a disciplined yet simple way.
WP Project Manager My Tasks (Feature Update)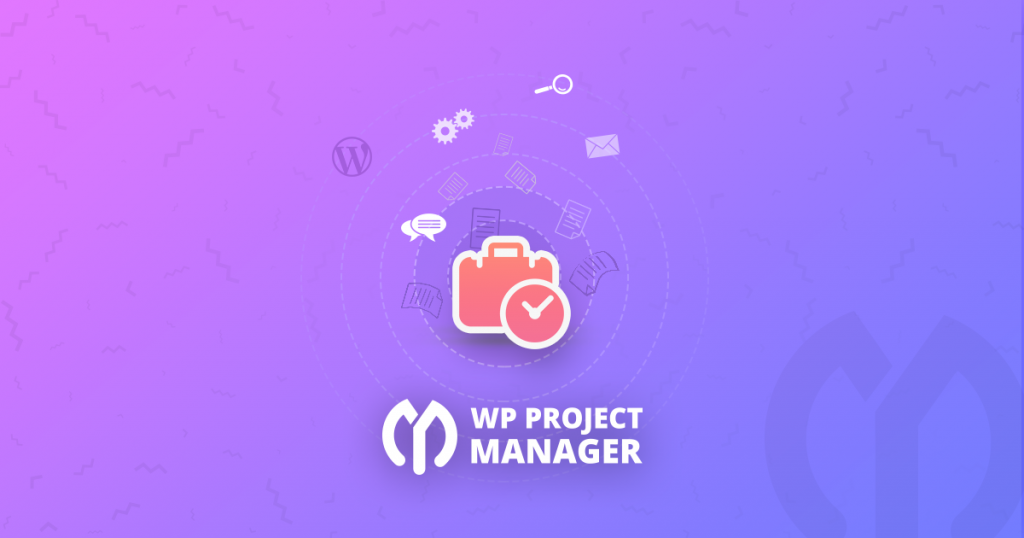 In the latest version we have emphasized on 4 major issues:
Interactive UI design
Easy task management
Smart representation of a summary report
System speed
In this article, we will focus on the modified version of "WP Project Manager My Task". This time it is more easy to track the status of your projects. Now, you can easily manage your task, divide them into small parts and assign individual team members with different deadlines and get a quick overview of all the activities whenever you want.
Moreover, this new version of the WP Project Manager is faster and stronger. Simply navigate to WP-Admin → Project Manager → My Tasks
How Does WP Project Manager My Tasks Work
Let's see in detail how can you easily use this advanced task manager to get the best output for your business.
WP Project Manager My Tasks– Current Task
You will get an intuitive dashboard with all your current task list. Therefore, it will give you a quick overview of the status of your tasks along with the project details. Also, you can filter the tasks from a drop-down box to check your Outstanding and Completed tasks.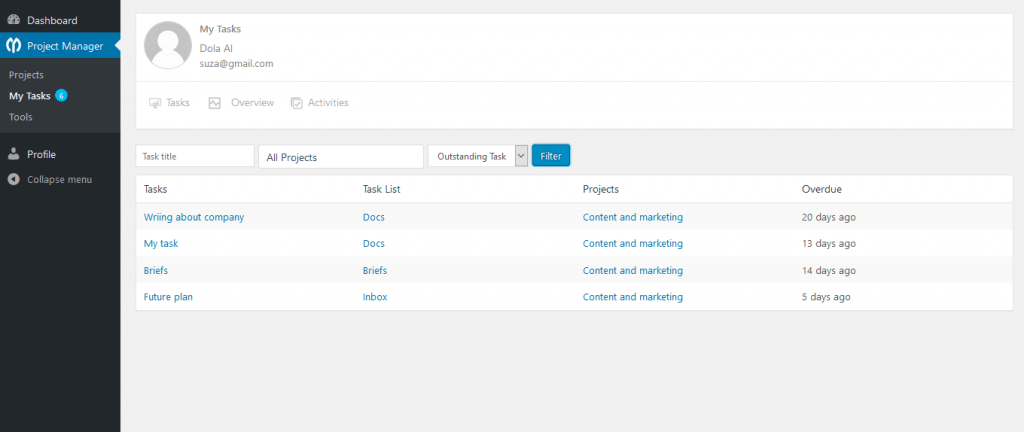 Moreover, you can search your task by selecting "Task Title" or "Project" from the drop-down box.
WP Project Manager My Tasks: Overview
Now, to get an overview of your work, navigate to
WP Admin → Project Manager → My Tasks → overview.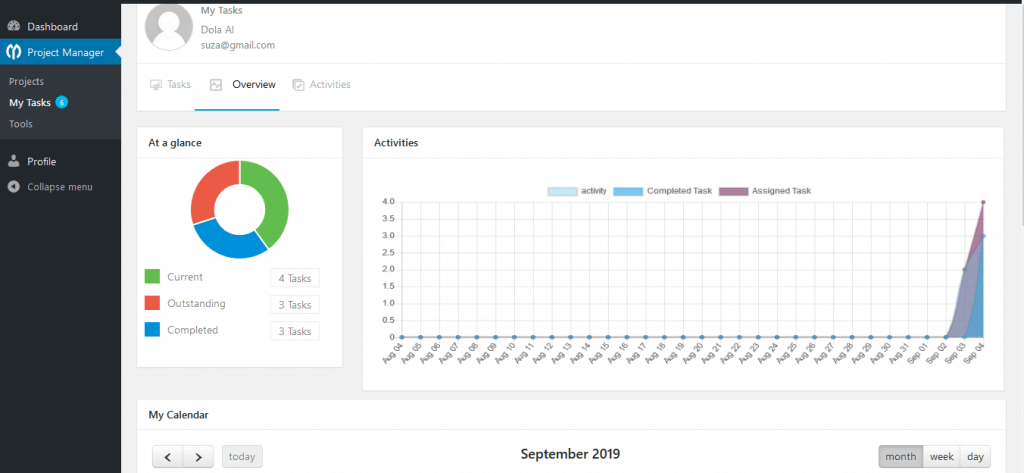 From the overview page, you can get all the details regarding your tasks including the current, outstanding and completed ones. It represents your activities and performance in a graphical view. Here, the pie chart gives you a quick calculation of your task history where the histogram shows an overview of your activities over a certain period.
Also, you can also view your calendar. It specifies your to-do lists and tasks according to their working dates. In addition, you can see your working hours, leaves and measure your productivity from here.
Activities
To view all your activities details according to the dates, navigate to-
WP-Admin → Project Manager → My Tasks → Activities.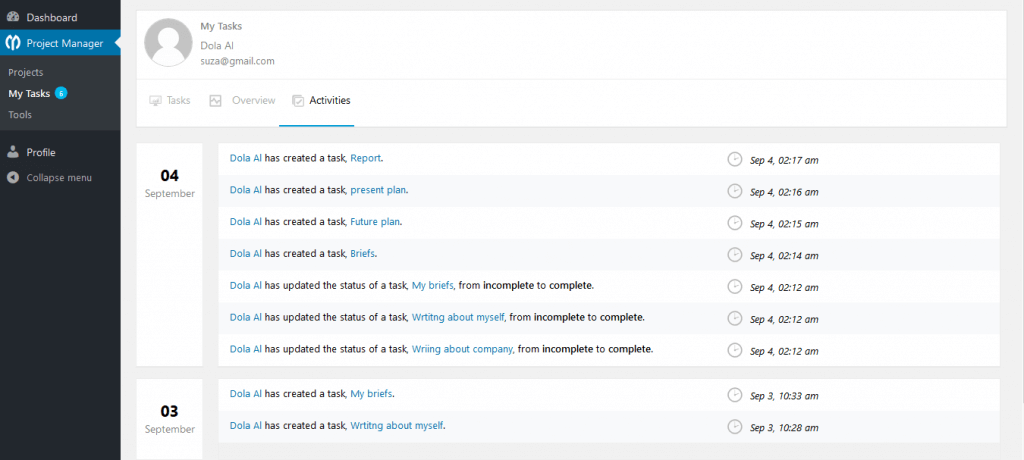 Outstanding Tasks
To get all the task details that could not meet the deadlines, go to the Filter box and select "Outstanding Task" from the drop-down menu.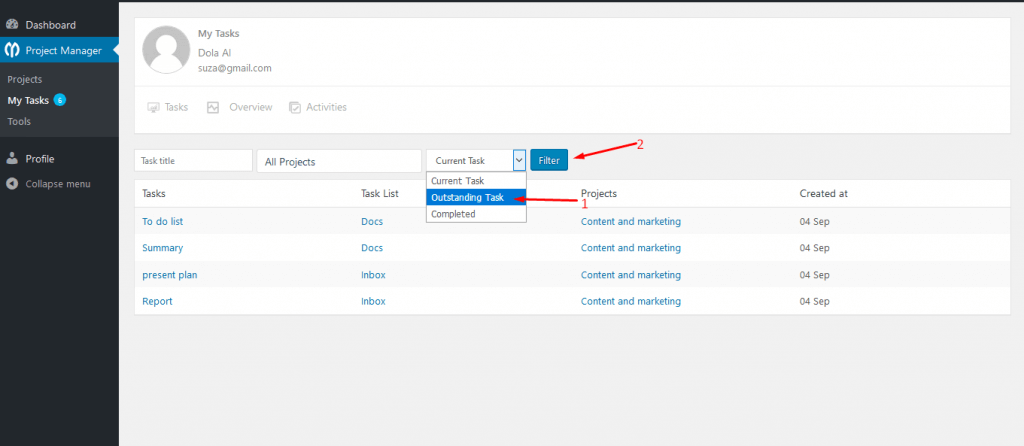 After clicking "Filter" you can view all your outstanding tasks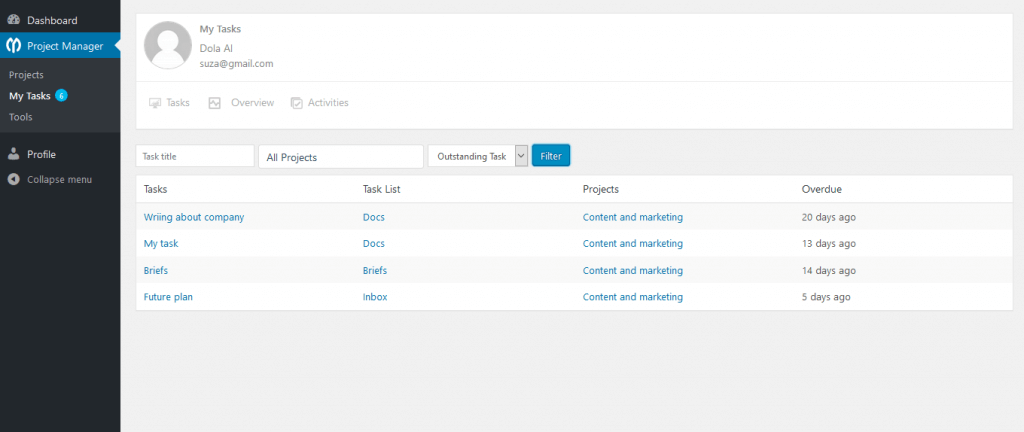 Completed Tasks
Same as the previous one just go to the Filter box and select "Completed Task" from the drop-down menu.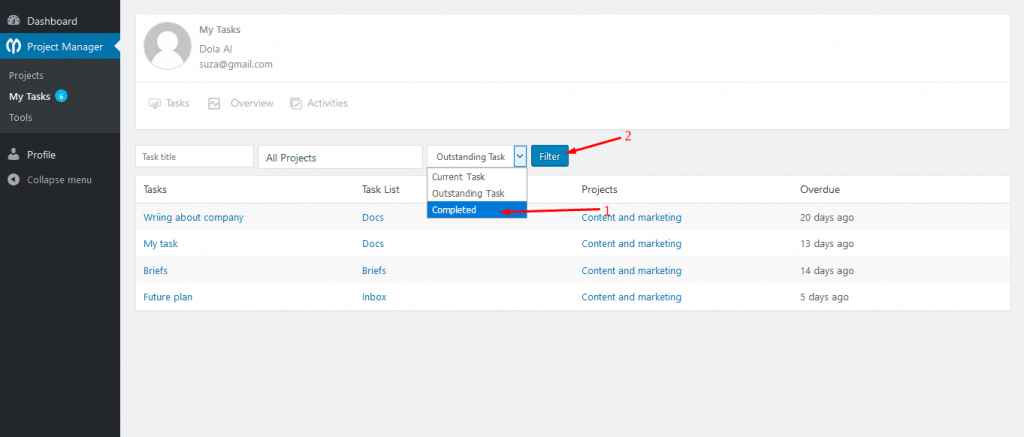 After hitting "Filter" you can see the tasks you have already completed.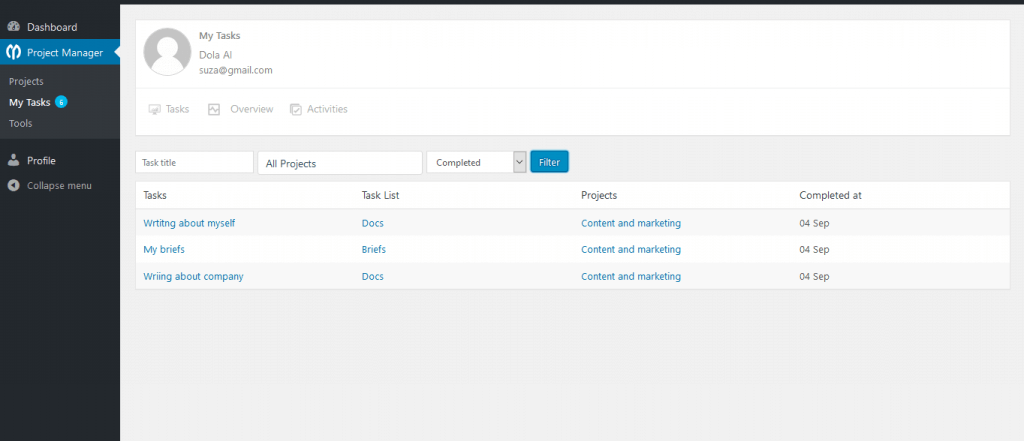 View Activities of Other Users
Admin has the power to overview the activities of all the users. Navigate to
WP-Admin → Project Manager → My Tasks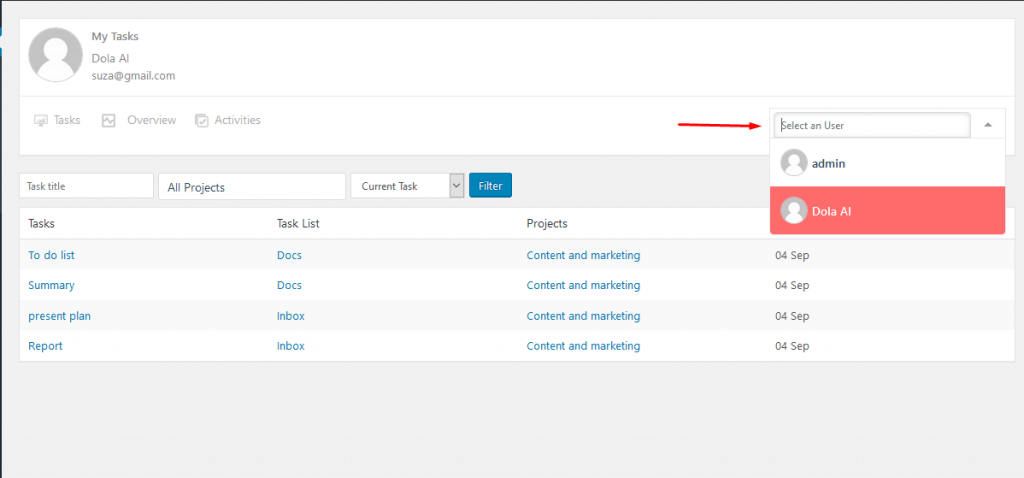 There is a drop-down menu on the top-right side of the page. From there, you can select any user who is assigned to the projects and see the updates. You can also do it from the Activities tab.
Well! so its a piece of cake to handle your tasks with WP Project Manager My Task.
Final Thought
Its really difficult to manage multiple businesses, associate team members and their activities simultaneously. A smart solution of the Project Manager can do this very smoothly for achieving your business goal. Also, it aligns all the activities of your projects to meet the success accordingly.
But sometimes entrepreneurs get conscious about the budget and extra man force to handle the system. Here comes the best task management system WP Project Manager that is easy to manage yet highly functional.
It comes in individual packages with different add-ons and budget-friendly prices. You can pick anyone compatible with your business. We offer 24/7 customer service and a 14-days 100% refund policy for our valued clients.