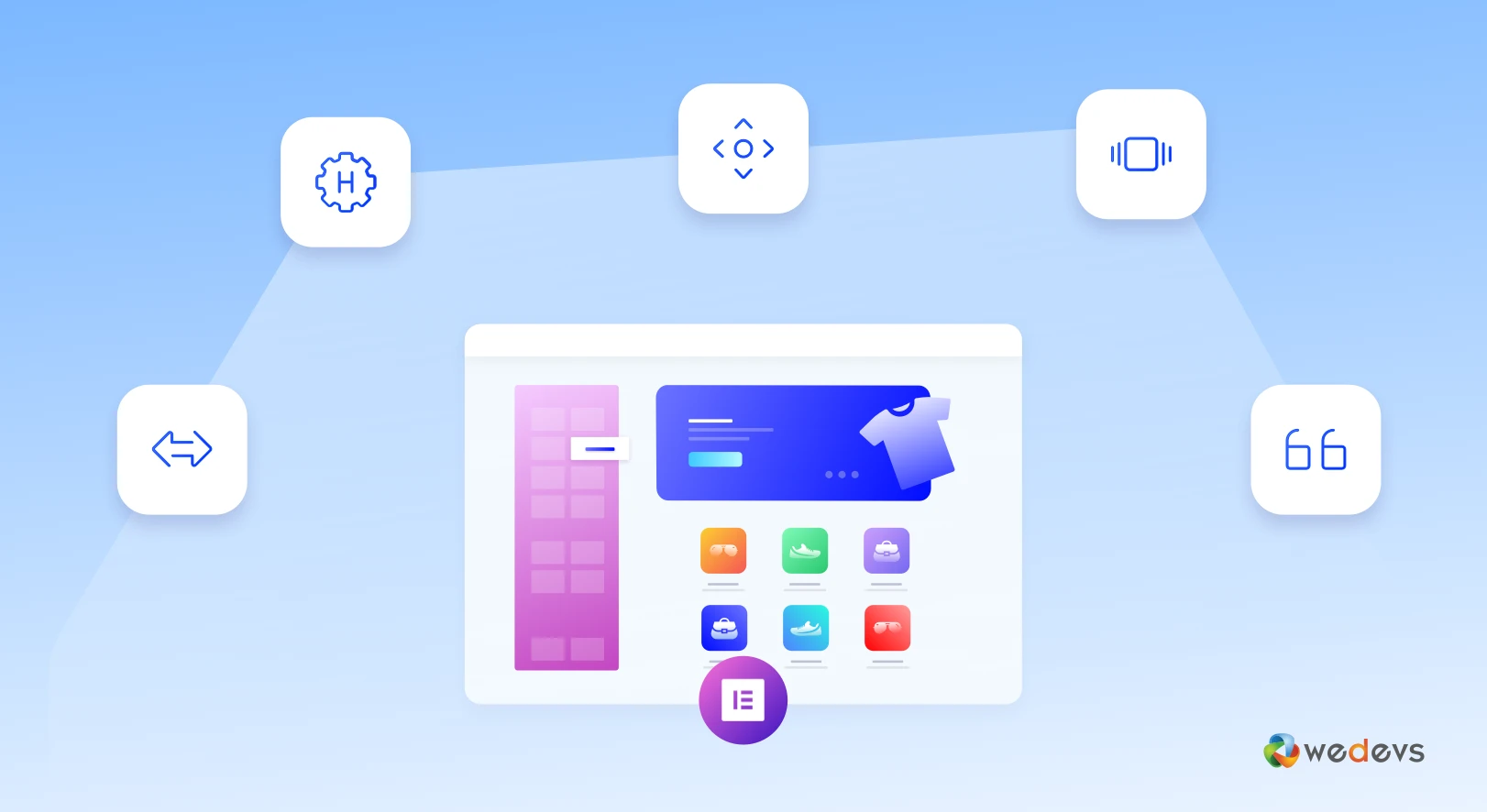 HappyAddons: Ultimate Elementor Widgets Collection
Elementor Page Builder brings revolutionary changes in the world of web design. You can color your web pages within minutes just like building a blog with WordPress.
To empower Elementor there are so many third party Addons that came up with tons of Elementor Widgets. So, why we introduced a new one? We will try to answer your question throughout the article. For instance, we can say that like always, we came up with HappyAddons to make your web design journey easier than ever.
We brought some solutions Elementor community was eagerly waiting for them. You can check HappyAddons active installs, it crossed 9000k within only a few weeks!
Last week, we released HappyAddons Pro with 20+ independent addons. In this post, we are going to discuss HappyAddons Pro including some awesome Elementor widgets.
A Glimpse of Happy Elementor Addons
Happy Elementor Addons becomes popular to the Elementor Community across the countries within because of it's unique features and extensive customizable functionality. Primarily, it grabs the attention of the users because of the marvelous design demos of every Elementor Widgets.
Currently, HappyAddons free version comes with 25+ free widgets along with the 5 unique features. And the premium version of this plugin comes with 20+ premium elementor widgets and 3 unimaginable features and more are on the development phase.
Most In-Demand Unique Features of HappyAddons
The team HappyAddons brings a rich collection of useful features to power up the core of Elementor Page Builder. Here we are going to describe the top 5 features that grab the attention of the Elementor Community at the first attempt.
Floating Effect (free)
Happy Icons (Free)
Preset (Pro)
Cross-Domain Copy-Paste (Pro)
Unlimited Section Nesting (Pro)
The Floating Effect of HappyAddons
It's really important to animate or have options to give a bounce effect to any specific elements of your site. You know animation gets attraction from the users easily within moments.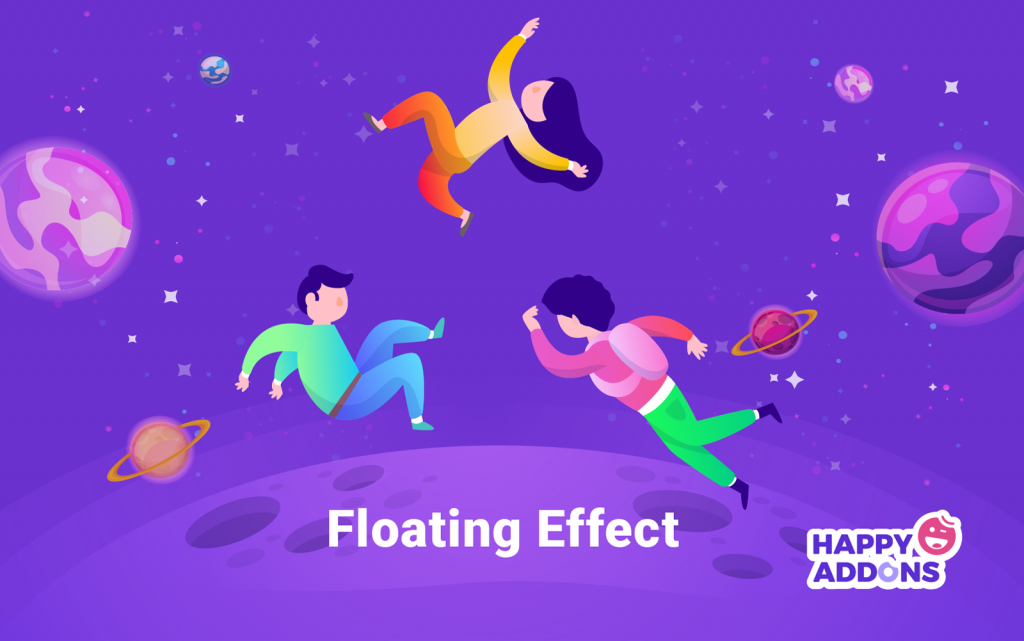 Currently, the rest of the third-party elementor addons offers different animated Elementor widgets. And nowadays Elementor is providing the motion effects only for the transitional effects.
With the help of the floating effect of Happy Addons, anyone can animate any widget of their website with zero time.
Here are some inspirations of Happy Effects which will help you get an idea of what else one can do with this feature. You can check the Floating Effect demo and here is a short video tutorial on this Elementor widget.
Ready to use this widget? It's so easy. Check the step by step documentation of how to can animate any object within the elementor page builder. Or follow this video tutorial which will help to use this feature.
You will be surprised that this amazing feature is available in the free version of Happy Elementor Addons.
Happy Icons- New Addition to Elementor Widgets
Elementor v2.6 comes with the huge icon set of Font Awesome. We can continue our work with this huge library. However, the fact is these icons are filled icon. More often we need line icons for our Webdesign to make a difference from others.
Even though in elementor, you have the privilege to add SVG icons but it's also time-consuming for many of us to find the right one.
To enhance the journey, HappyAddons is providing 500+ Happy line Icons. These icons are easily customizable and have the flexibility to use them anywhere. Moreover, you can use all of the cool icons in the free version of HappyAddons.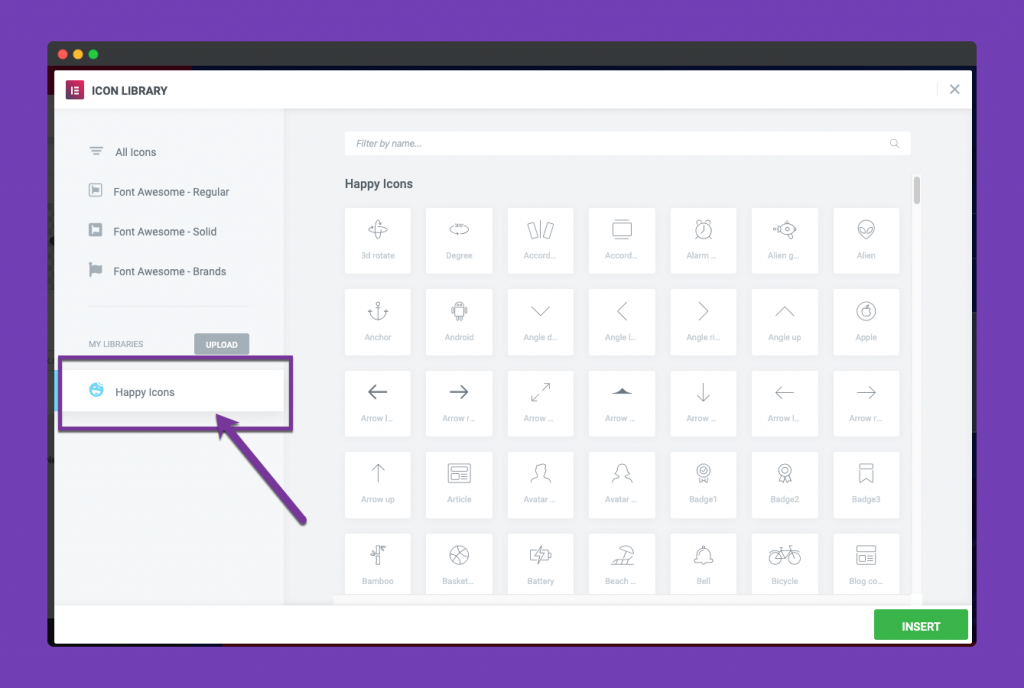 We have prepared a detailed user guide on Happy Icons detail documentation. Learn how to use these icons in a proper way. And here is a short overview in the video below.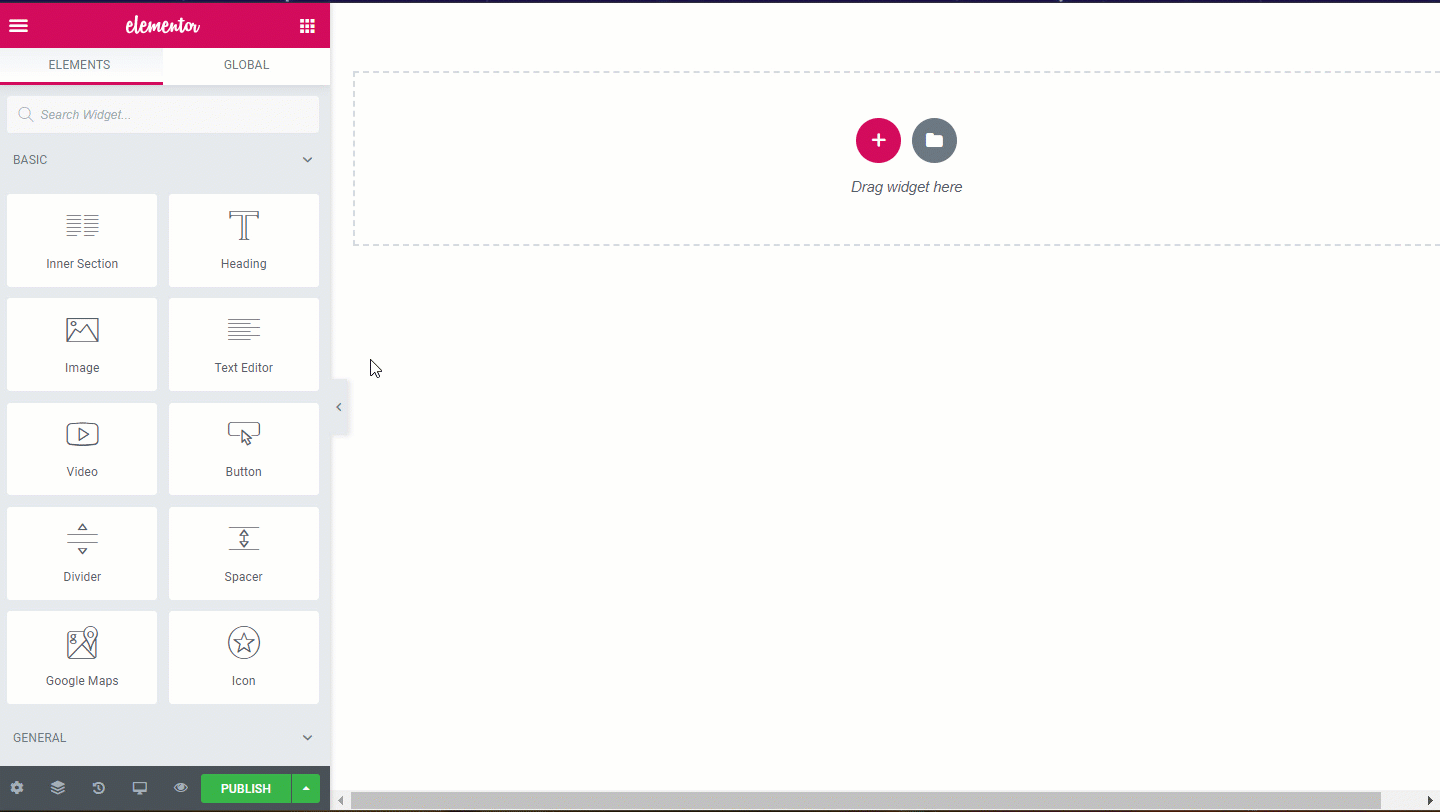 Presets (400+ Ready Templates)
Creating a lucrative and meaningful design is challenging, especially for beginners. Sometimes even professional web developers are spending a lot of time to make a unique design for their clients. Elementor Page Builder makes lose the burden of ours. This tool really helps us a lot. Though it also needs time to make a perfect design.
And here comes HappyAddons to the rescue saving both of our time and efforts.
Look at the demo designs of the other third-party add-ons, they also create some creative inspirations for their plugins and you can make that kinda designs for your website but it takes a lot of time to make the same demo-like design.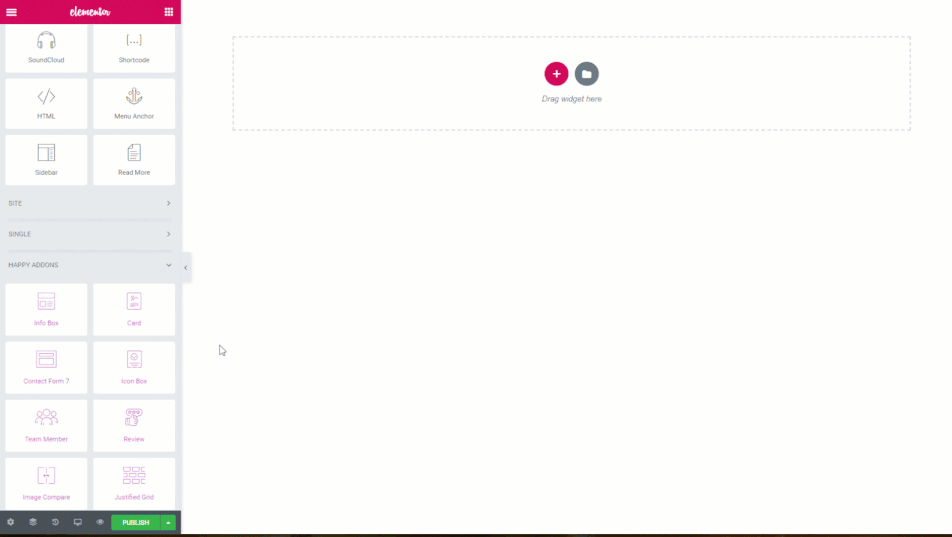 To save the valuable time HappyAddons comes with an amazing feature: Preset.
Nowadays everyone is familiar with the various photo editing tools which provide some premade filters or presets to make images awesome. The team brings the same type of things in HappyAddons. Create any design with the help of the 400+ readymade presets. Choose any Happy Elementor Widgets and select any premade designs templates from the drop-down menu and customize the designs as per your need.
Here is full documentation on how to use the Preset feature for saving time in web designing. from this video tutorial and this video will help to get the idea of this cool feature.
This amazing time-saving feature comes with the HappyAddons pro.
Cross-Domain Copy-Paste Feature
Elementor Page Builder allows us to copy and paste any elements within the same domain. It saves time and reduces repetitive works. Yet it's in our imagination that it'll be helpful if we can copy any elements and paste it on our different websites.
HappyAddon Pro makes the dream true. This addon will allow the users to copy any elementor widgets or section and paste it to another domain.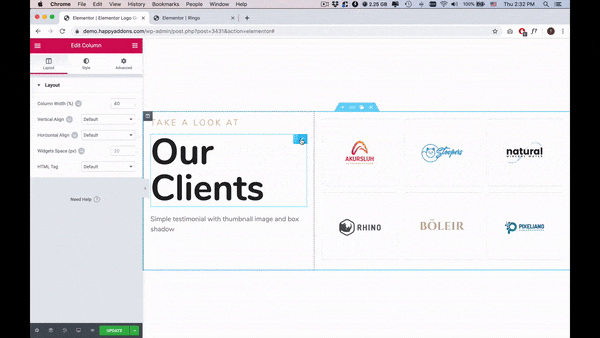 Isn't it so cool? This unique feature of the HappyAddons pro will definitely save your valuable time. Here is a video guideline on how you can enjoy the cool feature.
Unlimited Section Nesting
Currently, in the Elementor Page Builder, all the work has to be managed within a particular section. If anyone wants to add some more sections within that particular section then they can manage a little bit functionality with the help of Inner Section Elementor Widget.
Quite often you need to enhance the section to give a complete shape of your design. In that particular moment, we feel for more sections within a section. To fulfill the need HappyAddons Pro offers the Unlimited Section Nesting feature.
It's a very simple feature to use. Just right click of the mouse in a section and click on the Add Section option. Finally, the section will be added. See, so easy. This cool feature comes with the HappyAddons Pro.
Here is a guideline for that feature which will help to use the feature properly.
Best Elementor Widgets: Can You Ignore?
Elementor Page Builder helps us to create any website without doing any coding. To enhance the core of the Elementor and to supercharge web designing, team Happy Addons came up with a rich collection of Elementor widgets.
Within a few weeks, Happy Elementor Addons'd crossed 9000 active installations. And that's not done, the action is going on. People all around the world are grabbing this because it offers some extraordinary features before any other tools. So, why late?