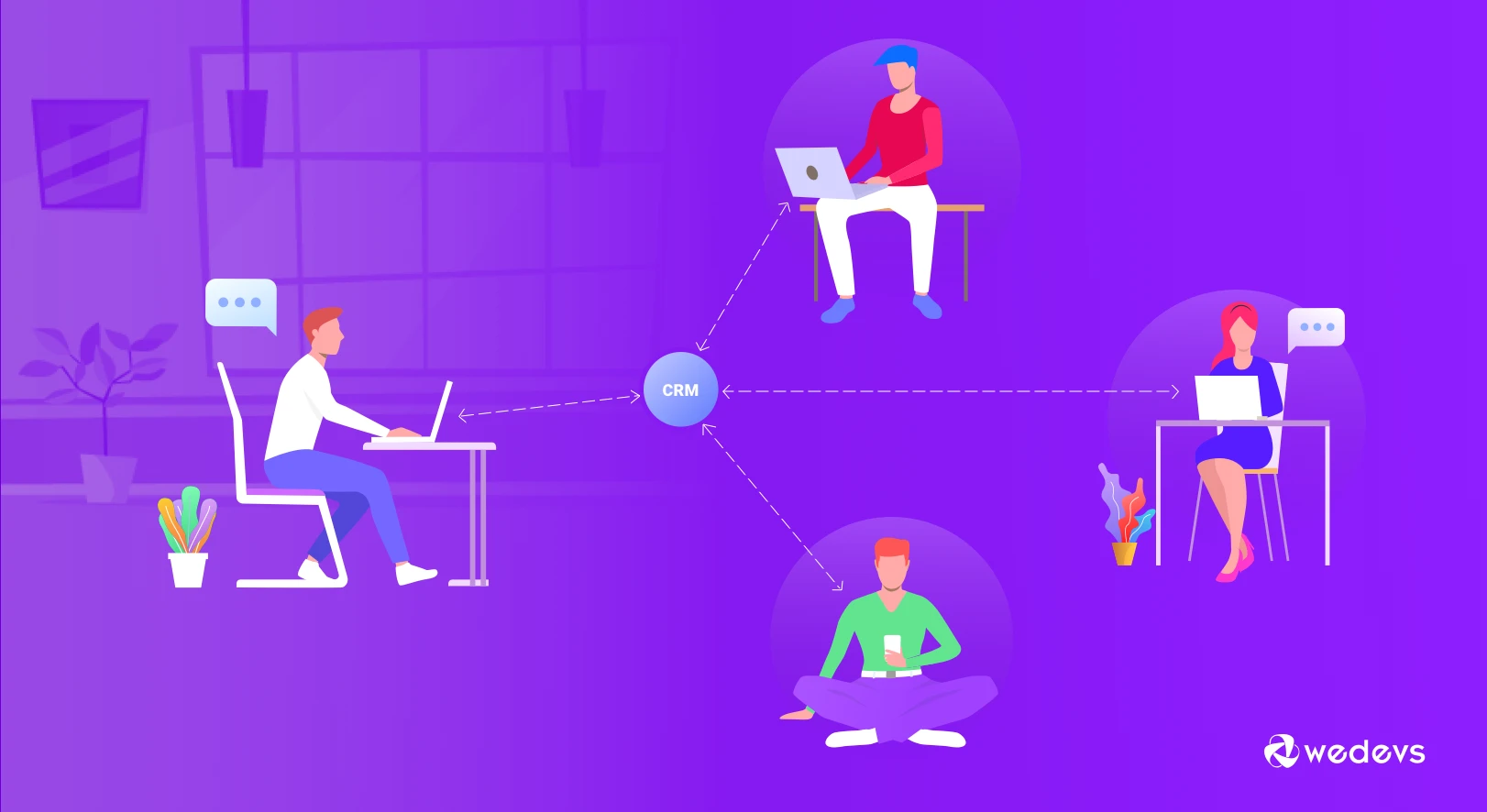 Role of a CRM Solution in Your Small Business & How to Get The Best Outputs
In business, being able to better communicate with your clients means your chances of making a sale with them gets a lot higher than usual. As this is one of the more important ways of knowing the mindset of both clients and business owners.
Communication – the human connection – is the key to personal and career success.

Paul J. Meyer
Without getting to establish a nice and smooth communication link to understand the real potential between each other, an enterprise is bound to struggle sooner or later. And nowadays even after knowing how essential it is to maintain healthy communication with the clients, many companies still tend to neglect this major issue only to lose valuable insights and customer satisfaction.
But when you have an efficient CRM solution then you can always sustain a strong communicating link with your clients.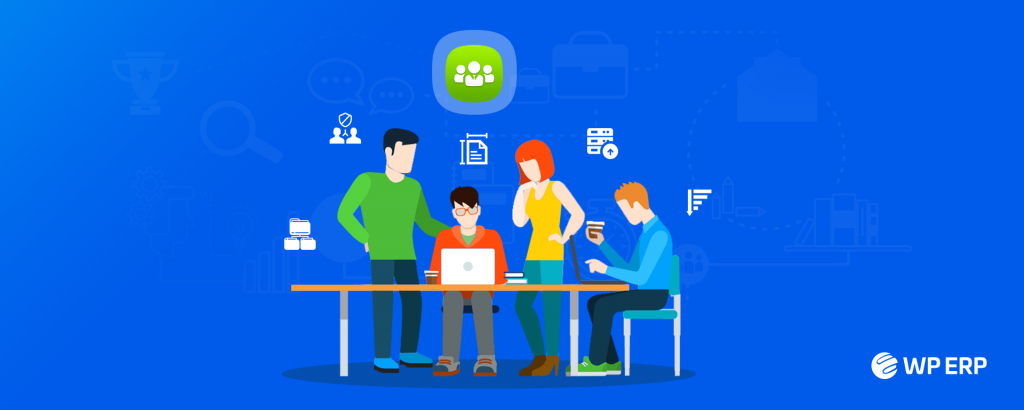 And there are various ways a WordPress CRM helps small business owners to keep on the communication with customers, vendors, etc robust and efficient. Moreover, there are numerous benefits of such communication but today we are going to know a little detail about the implementation of CRM solution and how it aids in maintaining proper communication with the consumer.
A number of things are being done with CRM software that makes your customer management so much easier. So let's know briefly about the main functions of it in the small business first.
Why Use CRM Solution for Your Small Business in WordPress
Now we all know CRM as it stands for Customer Relationship Management assists in developing and maintaining a strong relationship with the potential and existing customers of a company.
Not just that, there are a number of other essential business-related benefits that an efficient CRM solution vows to serve in a company. And in a more conventional way, WordPress CRM for a small to medium-size business helps:
Increase customer satisfaction
Improve communication with customers
Boost in customer retention
Gather useful business insights
Enhance marketing plan
Significance of A CRM Solution for SMEs
To effectively communicate, we must realize that we are all different in the way we perceive the world and use this understanding as a guide to our communication with others.

Tony Robbins
CRM software in a small business does a lot more than just dealing with customers. It does not just manage customer but also help nurture the leads and potential customer to build a good relationship over effective communication with them.
And so WordPress CRM in a small business is more important than we know as it helps to:
Build strong customer/vendor-business person relationship
Enhance customer management
Get valuable feedback from clients
Improve modification ideas of customer satisfaction
Understand the mindset of the customers
Communicate & retarget clients over emails better
CRM Solution for Effective Communication with Customers
Communication becomes only successful when there is a solid foundation to back it up. In order to maintain a good relationship, there is no alternative to good communication with your clients. This process of communication doesn't only apply to your business interactions but also to your personal lives.
And in failure to maintain this, a company might face conflicts and a set of misjudgments of understandings between the clients and business owners. But keeping up with this communication becomes much more streamlined when you can do it with a good CRM solution.
When the trust account is high, communication is easy, instant, and effective.

Stephen R. Covey
So here are a few ways you can maintain fruitful communication with customers using your WordPress CRM solution.
1- Prompt Response to Customers Queries
Now when you have a business that sells products directly to the customers then there is every chance that you will have to deal & communicate with customers regarding various related queries. When this is the case, then you got to make sure your response to them is prompt and precise.
You wouldn't want to make the mistake of ignoring their calls, questions, or emails. Because when it comes to customer satisfaction and client retention, your way of communicating with them will play a big role in resolving their issues.
But if you fail to do so quickly and make them wait longer then there is every possibility of losing your customer forever and on top of that a chance of bad word of mouth or review about your company or products. That is quite a bigger price to pay for not communicating with them well enough. But in order to avoid such a scenario, CRM solution helps maintain a timely reply as well as regular updates of the communication process with the clients.
2- Ensure Personalized Communications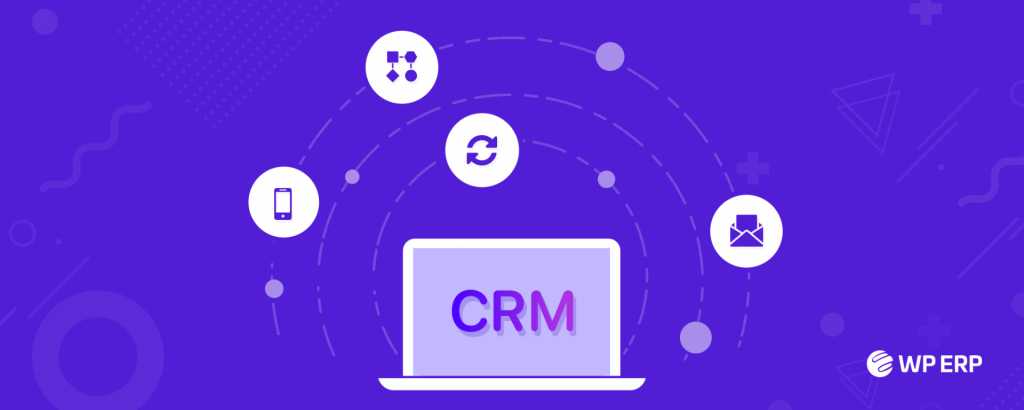 No matter whatever may the channel of communication be, always make sure to keep it as personalized as possible for the customers. You may want to know their personal details like their name or their product of interest before you actually decide to go ahead with the communication drill. Be flexible, relaxed to make them feel comfortable while conversing with them.
Whether you reach them via digital channels like live chat, social media, emails, the right approach could be asking about how they are doing instead of just jumping onto them with sales pitches or promotional offers.
It seems like a lot of hassle when you need to memorize the details of each customer before you approach them. This job is made easier with a CRM solution as you can easily track customer behavior and contact details with it.
3- Be Reachable to Customers through Multiple Channels
You may run an e-commerce site or a multi-vendor marketplace, but you got to make the way for your potential customers to reach you as simple as possible. Technology has reached a digital platform in order to expand the communication process. Everything is right at the fingertips of everyone nowadays and so the customers expecting to try to reach you hassle-free is natural.
Consumers are quite smart nowadays. They always look for an easier option to communicate with their vendors whether it is via emails, social channels, live chat or even phone calls. Though contacting through phone calls has become an old-fashioned way to communicate nowadays still people are more trustful when they know they are talking to a real person.
But with WordPress CRM, making sure all the channels of communication with their vendors are active and convenient for them is really important.
4- Collect Feedback & Take Actions
In any customer-based business, listening to feedback from consumers efficiently plays a big role in ensuring customer satisfaction and improving the services. Customers responding to surveys and providing feedback to improve your products or services is a blessing for any company. This can play as a source of inspiration for any small business.
Paying attention to what customer has to say about your products or services would show you care about their opinion. This brings a certain amount of solidarity and trust to your customer base.
A CRM system enables you to collect feedback and take action after analyzing them. It can also keep a record of customer's requests, suggestions or complaints.
Even if it is after a while, once you take action based on their feedback, this would make them feel good & special. So make sure to always take action on the collected feedback from the CRM system. This would improve your chances of acquiring positive reviews & word of mouth.
5- Send out Emails & Newsletters Regularly
Many might argue that social networking sites are the best thing that brings both business owners and consumers closer together. But still, nothing beats the medium of email communication. Those social sites like Facebook, Twitter can be a great link to get closer to the customers but when it comes to reaching out to the people on a regular basis then email newsletter is the way to do it.
WordPress CRM solution helps to collect & store emails of customers in one place. And when you are needed you can easily outreach to the customer with promotional news & updates anytime you want.
This could also be a great way to share ideas, experiences as well as news about upcoming offers & campaigns.
6- Reward to Appreciate Customer's Loyalty
There are a number of things that make your customer feel special. Rewarding them for their loyalty for any form of business relationship with them is one of the ways to do so.
Do something that proffers a positive impression of your company to all your loyal consumers.
Instead of just promoting your products or services to them all the time, you can just send them a gift card or voucher without any cause just to show your appreciation for being a loyal customer for you. This gesture would certainly make them feel valued & appreciated.
More importantly, this would prolong their trust and loyalty towards your company. The whole purpose of this is to make the customers feel exclusive so a customized reward scheme that no one else received would certainly be something of great value to them.
Communicate Better to Boost Your Enterprise with a Dedicated WordPress CRM (WP ERP)
By now, we have already established the fact why maintaining effective communication is so important. But this communication doesn't only depend on how well you are treating your customers. The company needs to provide its employees to use the right tool as well to maintain them.
Your ability to communicate is an important tool in your pursuit of your goals, whether it is with your family, your co-workers or your clients and customers.

Lee Brown
A CRM solution should be something that offers better customer and business insights. Nowadays there are many CRM solutions in the WordPress ecosystem that are already loaded with features that make the job of a customer relation manager far easier.
CRM application provides information to your customer data such as customer's buying habits, recent interactions with CR managers online, etc. Based on that you will be able to take important decisions and set a retarget plan of your customers.
As a result of that many companies are focusing on implementing the right CRM tool in their business. And in case if you are also looking to intensify your communicating drill with your client, then you might want to:
It is no surprise anymore that better communication with customers leads to better business success. This also enables them to have better experiences with improved customer satisfaction. This is more likely to get those customers to buy from you and would also refer others to you.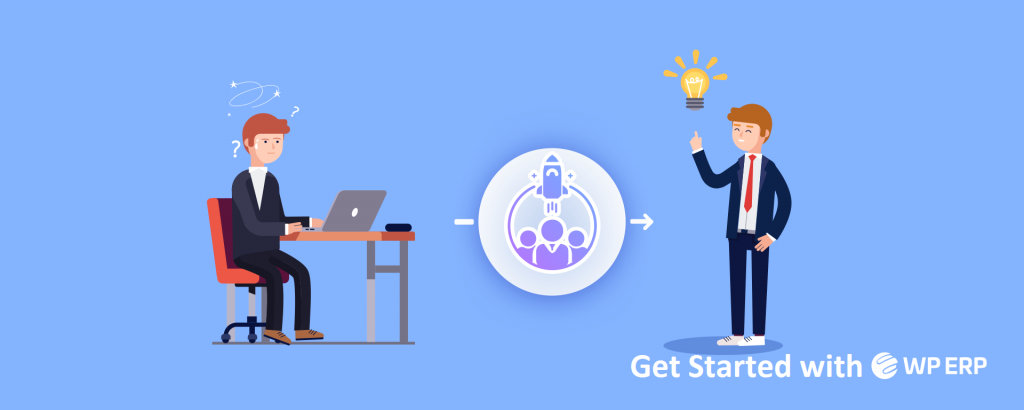 So how do you maintain your communication with your clients? Is there anything you would like to add? Share it with us in the comment section below.