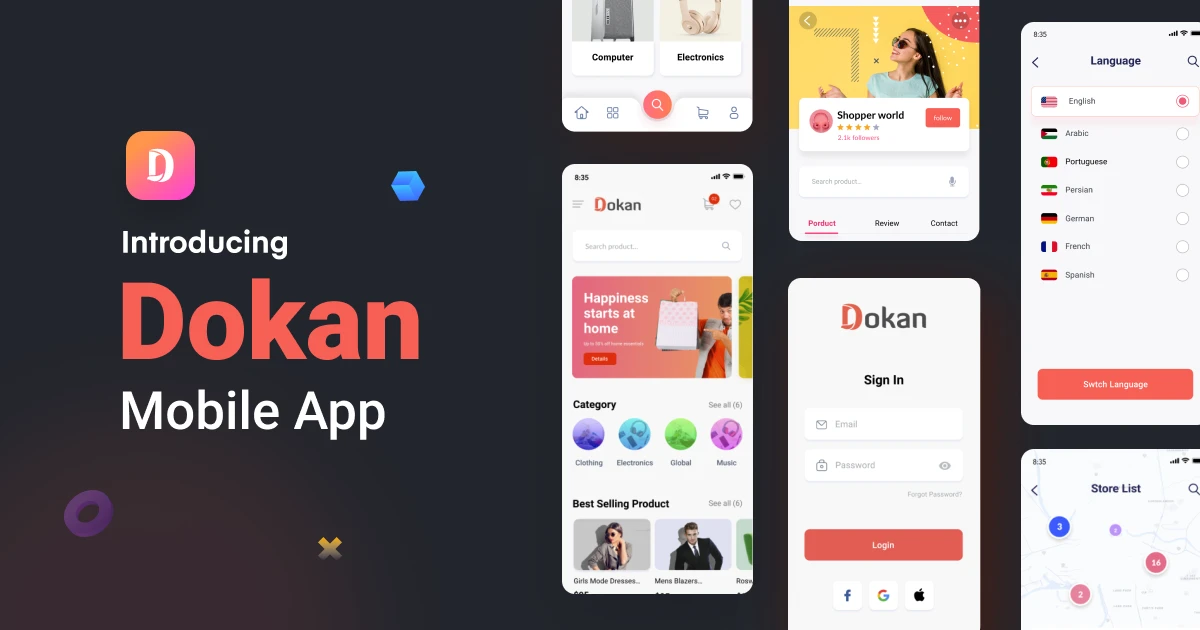 Introducing Dokan Mobile App: Time to Turn Your Customers' Journey into a Joyful One!
The wait is over! Dokan Mobile App is finally here to help you reach out to all of your customers over their smartphones. The awesome team at weDevs has developed the tools required to bake you a fresh mobile application for your online marketplace that is powered by Dokan Multi-Vendor.
This time, we literally are bringing the power of entrepreneurship to your fingertips! Read along and find out more about this awesome new service.
Why have an APP for your Online Marketplace?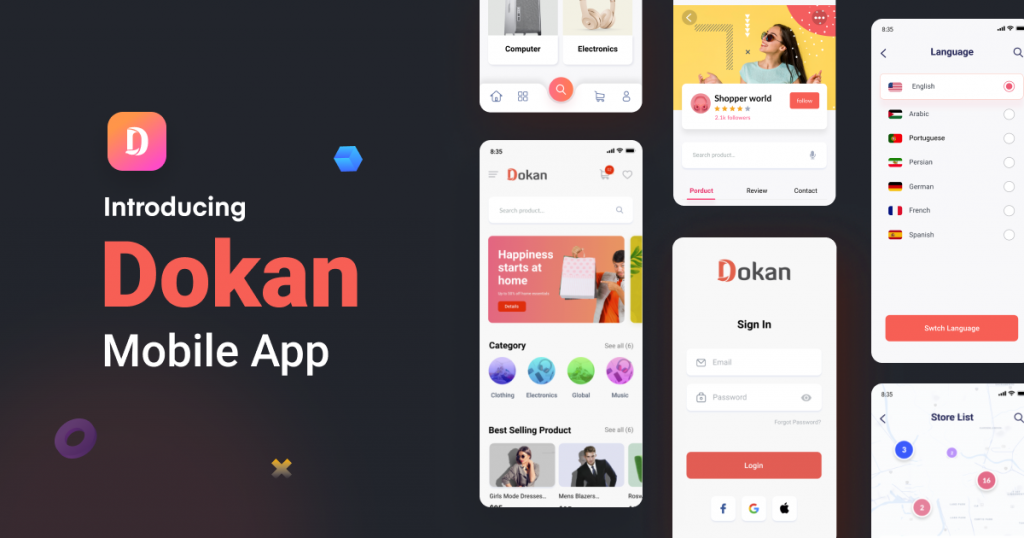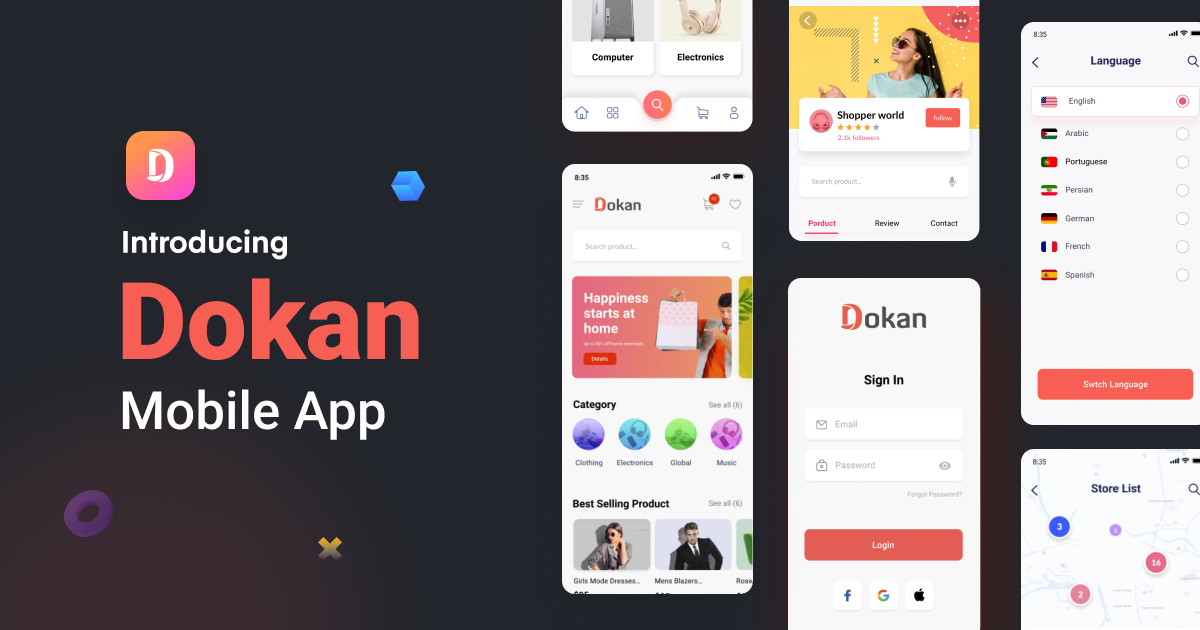 It may not seem obvious at first, but having a mobile application for your eCommerce online marketplace is super important. There are various factors to consider here which would convince you into getting an app built for your online marketplace.
Let's face it, we are all guilty of staring at our smartphones for quite a considerable amount of time each day. It's easy and efficient to just pick up your smartphone and search for information or complete certain actions such as making online purchases, communicating with friends, sending emails, etc.
However, the majority of us users now prefer using specific mobile apps as opposed to the browser to achieve the completion of said tasks.
Studies have shown that 90% of mobile time is spent on Apps. In addition to that, we have also found that over 50% of all internet traffic, shops from smartphones and from this pool of traffic, 53% of the shoppers buy from company-specific apps.
Benefits of having an App for Your Marketplace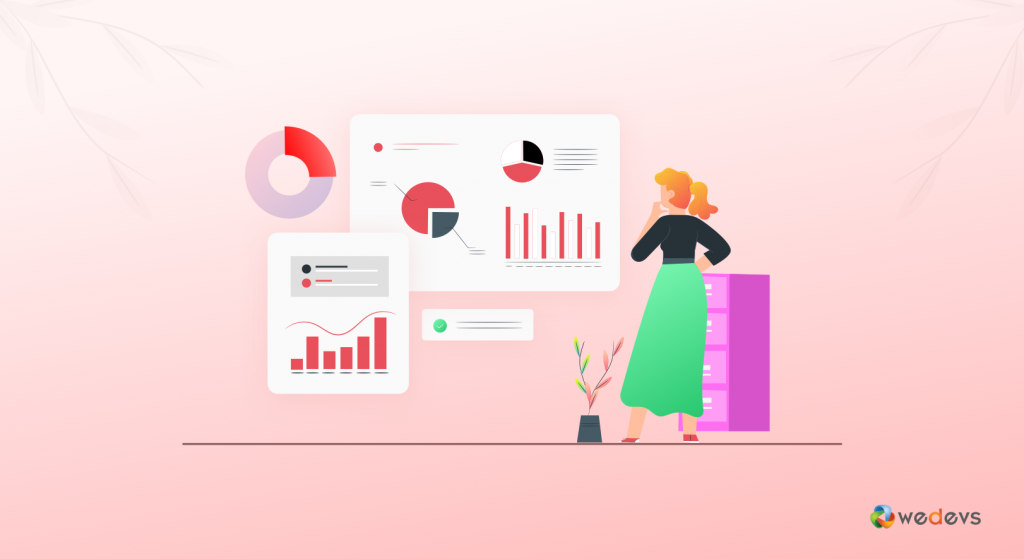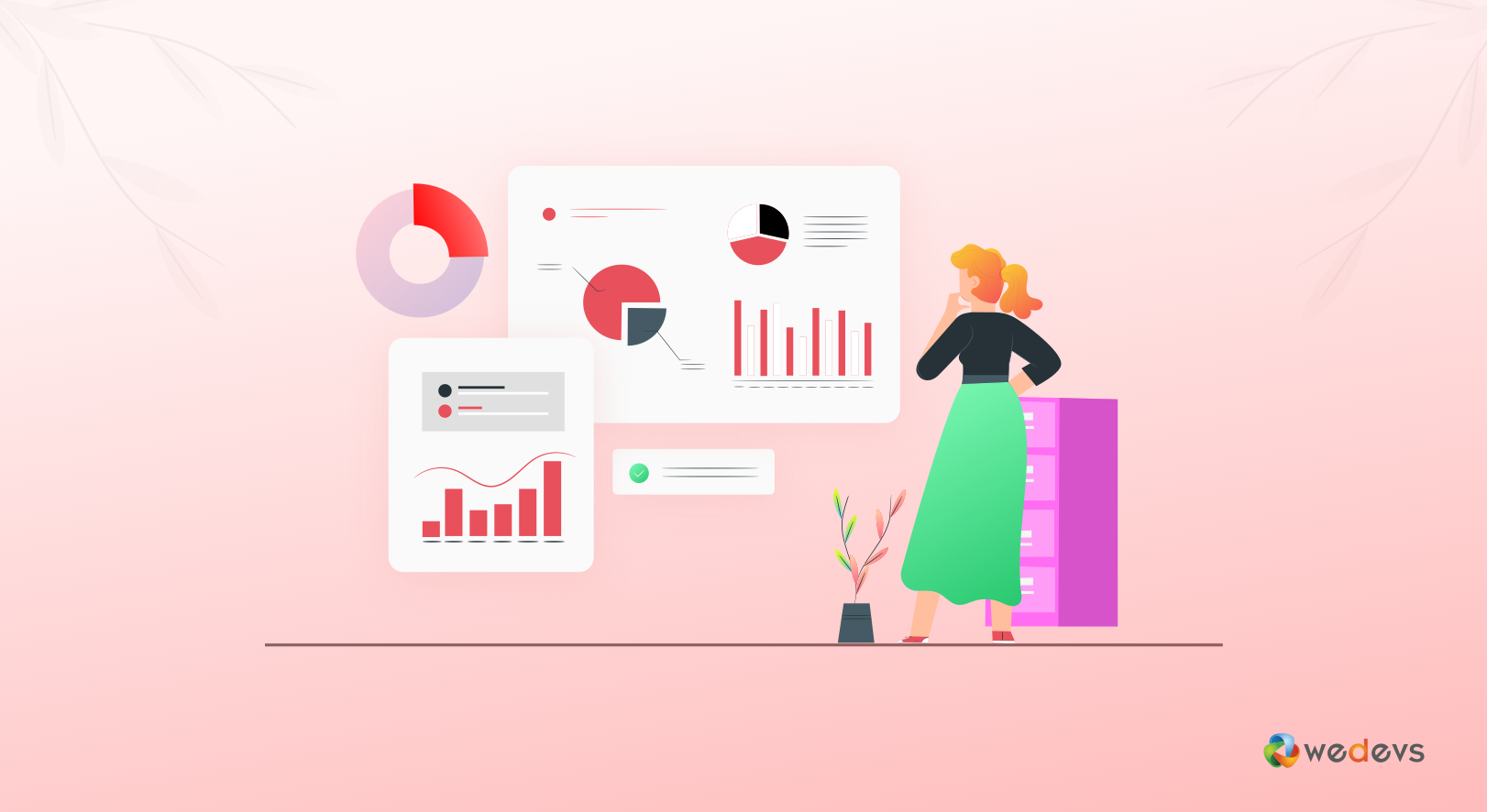 Now that we are sold on WHY it is crucial to have an app for your marketplace, we now need to talk about the benefits of actually having an app.
Mobile applications are becoming increasingly popular and have a dedicated App for your online marketplace would open up a wide range of possibilities as you are no longer limited to the desktop platform alone.
Having an app makes the road between your customer and your business smoother and hence the app would help build customer loyalty and increase your brand's recognition.
The app would help your business stand out amongst the crowd and skyrocket your revenues.
Having a website is necessary as it creates awareness for a brand by improving its visibility, but considering the technological era we have already entered, it's an App that actually pushes forward for the sale.
Features of Dokan Mobile App Elaborated
The Dokan Mobile App is basically a service aimed to help generate a mobile application for the existing users of Dokan Multi Vendor Pro.
The app that we will be building for you would contain features that will enhance your customer's shopping experience and at the same time build a bridge between you and the customers.
As the admin, you will have access to the mobile app via a helper plugin that you can use to make adjustments to your app. Using the helper plugin, you are able to completely personalize the app by adding your own store's logo and tagline.
You can also set the color scheme for the app to add a flavor which matches with your marketplace's theme.
Your app will also feature a slider that you can edit via the helper plugin. You can add/remove slides and also make the slides linkable to your desired product category or tag.
Push Notifications: Power is Now Your's!
Push notifications are one of the most effective methods of customer engagement which is significantly less intrusive and can greatly enhance a customer's experience. It can increase the influx of customers to your app by providing them with useful information regarding updates, promotions, and offers.
The Dokan Mobile App brings the power of push notifications to you through the helper plugin using which you can easily set up push notifications.
You will be able to set the Title and Message for the push notification and also the icon. In addition to that, you will also be able to set the desired action to take once a user taps on the notification.
Apart from that, the app would also support features such as:
Layout Switching
Customer Profiles
Multi-Vendor Cart Management
Recurring Order
Social Login
Product Search & Filtering
Product & Vendor Rating system
In addition to all of that, the weDevs' awesome support team will always be there to help you out with any technical help that you might require.
Dokan Mobile App Pricing
Dokan Mobile App has 3 monthly subscription packages that you can choose from.
Android Single
iOS Single
Business
The packages are moderately priced at $29, $49 and & 59 respectively.
As you can clearly guess, the Business package offers greater value than the other two. You will be able to avail of this subscription at a 25% discount! In addition to all of that, you will also be able to test our awesome App for 14 days at absolutely no cost!
Yes, that's right, the packages come along with a 14 day Trial Period. If you don't like what you get, you won't have to spend a single dime!
Considering the surge in revenues you can expect due to the increased exposure via the Dokan mobile app, we believe it is a very small price to pay. We've kept the subscription at a monthly rate in order to give you enough breathing room to experiment and figure out what works best for your business.
However, we're confident that once you are hooked on our service, you'll never even want to look back.
Beta Program (Up to 80% Discount!)
To celebrate the launch of our Dokan Mobile App, we are initiating a beta program. The program will last for about a week (the end-dates are still a secret!) and during this time, the mobile app will be available to you for a whopping 80% discount!
The one-time setup fee will be waived off to show gratitude to all of our loyal customers who using Dokan Multi-Vendor Pro.
How to Acquire Dokan Mobile App
To get the App built for your website, you simply need to visit this link and purchase the Helper Plugin. Once the purchase is complete, you will be asked to fill out a form with certain information required to build your App.
Once we have all the information we need from you, we'll process it and build your App. The freshly baked App will then be emailed to you so that you can upload it to your App store.
If you require any assistance at any point while making the purchase or just want to ask questions, you can always reach out to us at support@wedevs.com. Or just comment below this post, we're always here to assist you.
Looking forward with Dokan Mobile App
This mobile app is simply the beginning. We can promise you that there are more exciting things coming your way, such as support for our Auction & Booking modules, The Dokan Vendor App, etc.
So stay ahead of the competition and get your App now!