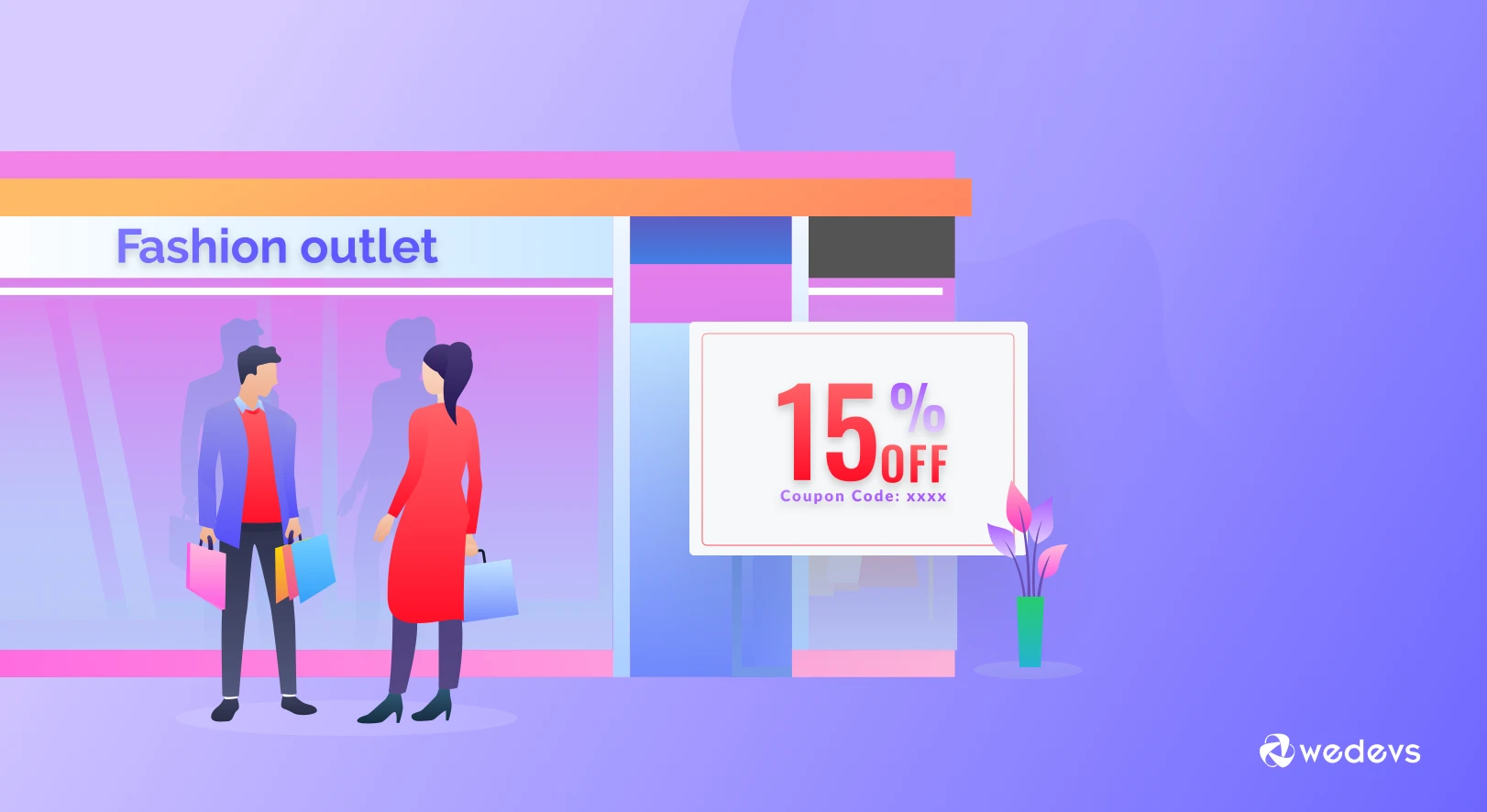 Digital Coupons: What, When & How to Create them to Ensure Desired Sales?
Whether you are operating an online store or a brick and mortar store coupons will always be one of the most tempting ways to accelerate sales. If you are an owner of an online store, you can leverage your sales with the help of coupons.
In this article, I will walk you through the concept of the digital coupons its creation, benefits, usage and how to create it in the easiest way.
So, grab a cup of tea, sit tight and go ahead…
How Digital Coupons Work
In case you did not know, a digital coupon is either discounts or promotions or offer or things like that is proffered to the prospective customers or to the current customers by an online store.
Offering coupons is an enticing way to prompt your customers nudging to purchase from your store as quickly as possible.
Why You Need to Create Coupons
Not only you need coupons to retain your loyal customers but you need it to gain more paying customers. Here are a few important statistics regarding digital coupons:
Coupons are used by 90% of consumers according to (Valassis)
By 2019, mobile coupon users will be 1.5 billion (Juniper Research)
Digital coupon redemptions are expected to be totaled at $91 billion by 2022. (Juniper Research)
mobile devices will account for 80% of coupon redemption by 2022. (Juniper Research)
By 2022, chatbot coupon volume is slated to have a spike of 1.1 billion. (Juniper Research)
Each month, more than 25 million Americans use coupon apps to save money. (ReadyCloud)
When You Need to Create Coupons
Now that you know the benefits of using coupons, you may want to deploy them on your website. To achieve the full benefits mentioned above, you need to use them for some special events. But when to deploy them on your store? Let's find out:
1. Attracting new customers
Using online coupons can be an exciting way to have a customer on board. You can show the coupons on your store when they are subscribing for the first time.
For example, you can welcome your customers to enjoy a certain amount of discount or give them free shipping service when they are purchasing for the first time.
Here is a real-life example from a marketplace, Aliexpress: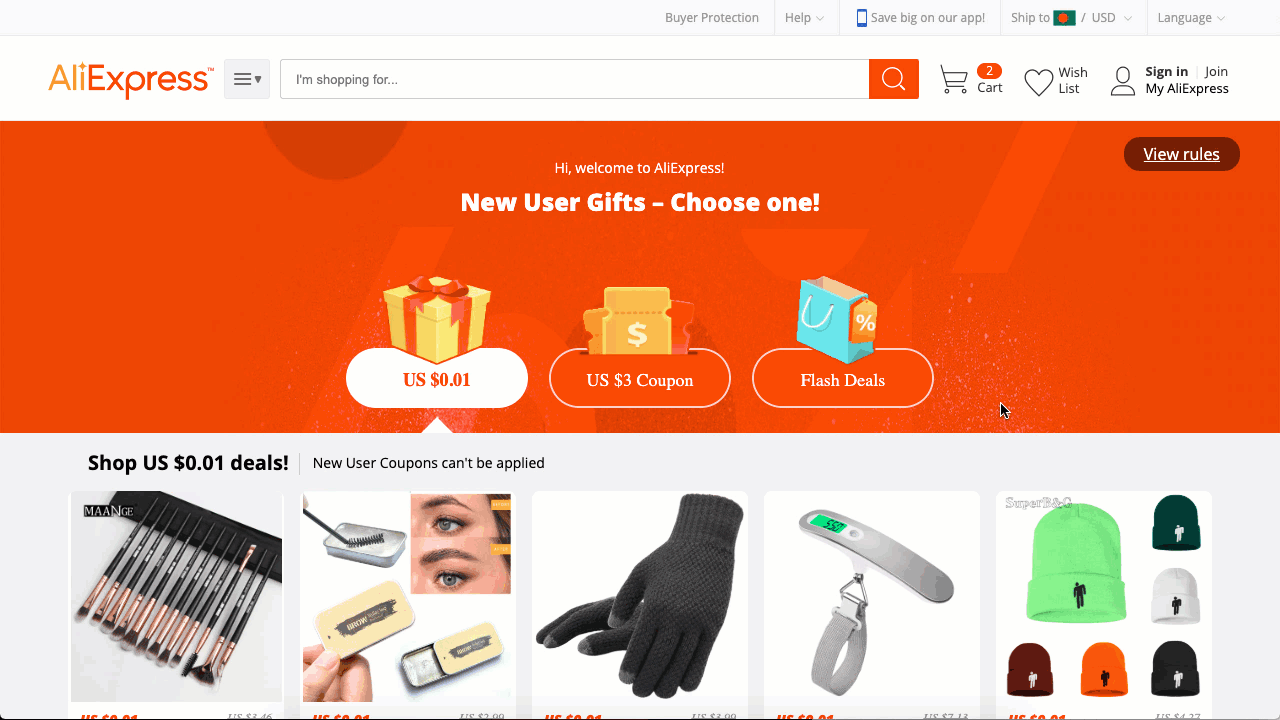 As coupons are responsible for quick conversions, make sure to employ them for your marketplace.
2. Introducing new product lines
When you are performing grand-launch of new products in your store people may be reluctant to buy them. That's because they feel suspicious about the newly rolled-out products' efficacy. In order to convince them you may have to impel them by giving discounts on presales.
A coupon code just help you do that!

Image Source: RetailMeNot
3. Getting rid of unwanted inventory
Trends are always evolving. If you can not sell out all your products during a particular trend, chances are very high that those inventories will remain unsold for a long time even for years. To avoid such a problem, using attractive coupons can be a cog in the machine.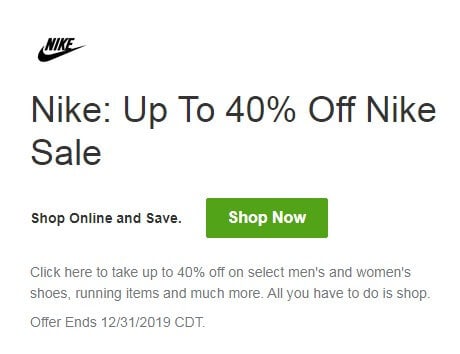 How Can You Create Coupons?
Well! You can create coupons with different tools for your eCommerce marketplace. To create coupons for your eCommerce marketplace, effortlessly, you need the following tools:
As Dokan is a multivendor marketplace platform, you can let your vendors create coupons for their individual stores.
Supposing that you have installed WooCommerce, Dokan (free) and Dokan (Pro) on your WordPress website. Now that you have installed all the required items, your vendors can now create coupons for their individual stores.
Step 1: Go to the Vendor Dashboard
To create coupons, log in as a vendor on your Dokan and WooCommerce powered eCommerce website. After that, navigate to Vendor Dashboard->Coupons. Then click on Add New Coupon.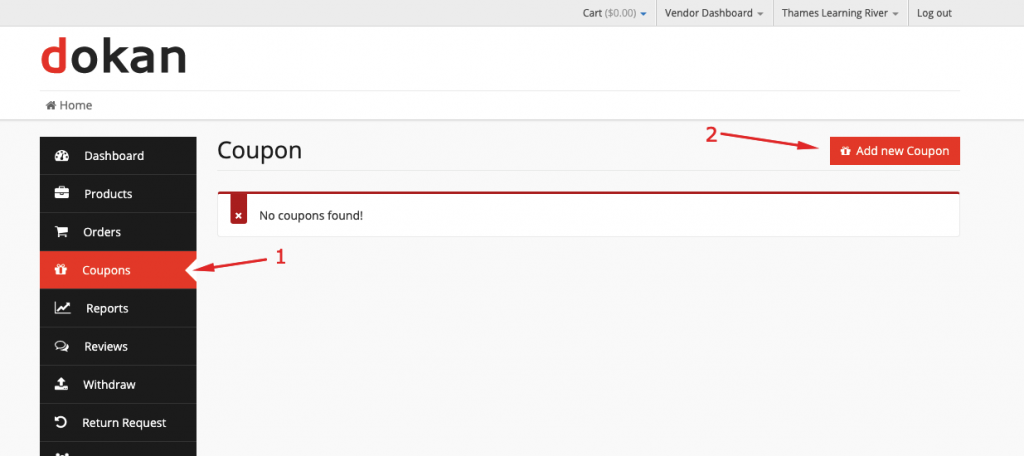 Step 2: Fill out the required fields
Now, you will have to fill out all the required fields like Coupon Title, Description, Discount Type, Amount, Email Restrictions, Usage Limit, Expire Date and many more options.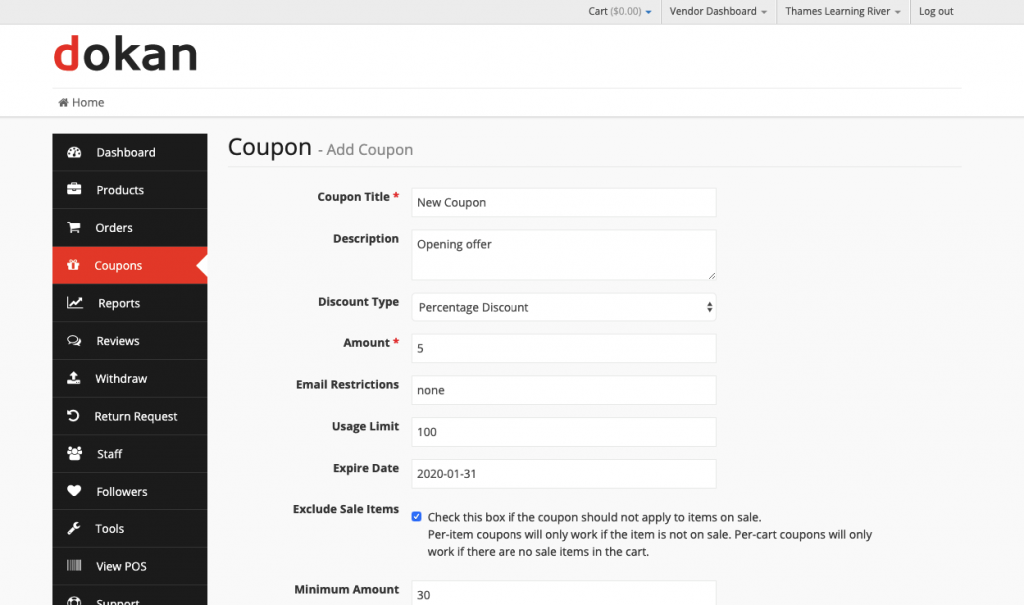 That is how you can effortlessly create coupons for your eCommerce store with Dokan and WooCommerce.
Here is how your coupon will look to the customers:
Now, if a customer visits your store he or she will be able to see the coupon code and its details: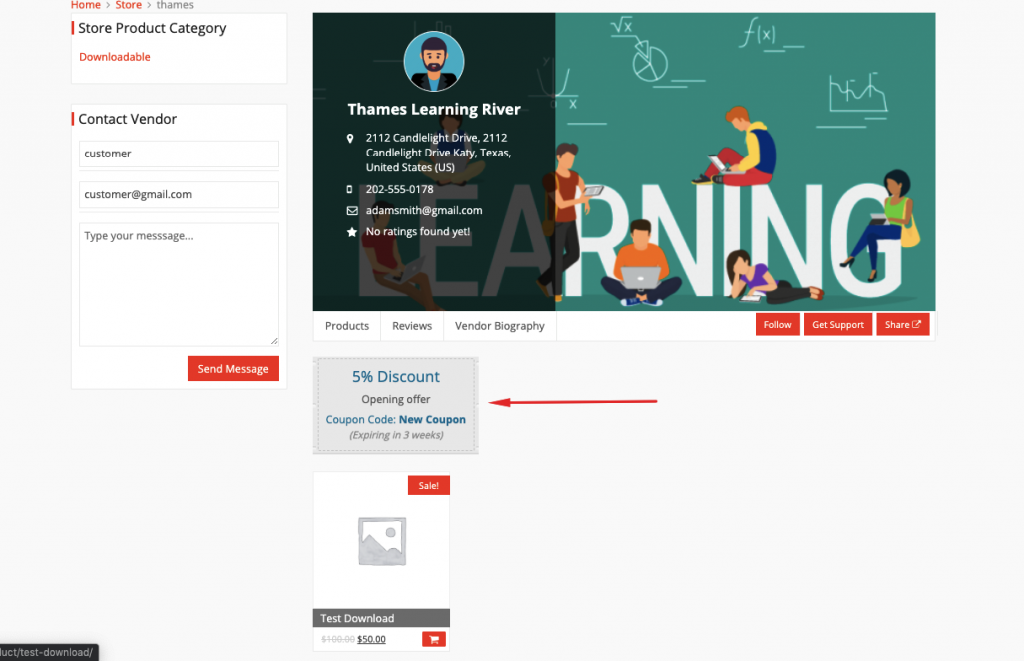 For further resources, you can go through this documentation to learn about advanced terms like discount type, that is, whether the discount is fixed or having a percentage amount, and many more.
You can check out this video as well,
Looking forward with Digital Coupons
Creating coupons is effective both for online and physical stores. If you want to step up your sales volume there is no alternative to this amazing sales strategy.
If you are using Dokan and already creating coupons for your store then don't forget to share your hands-on experience with us in the comment section below.