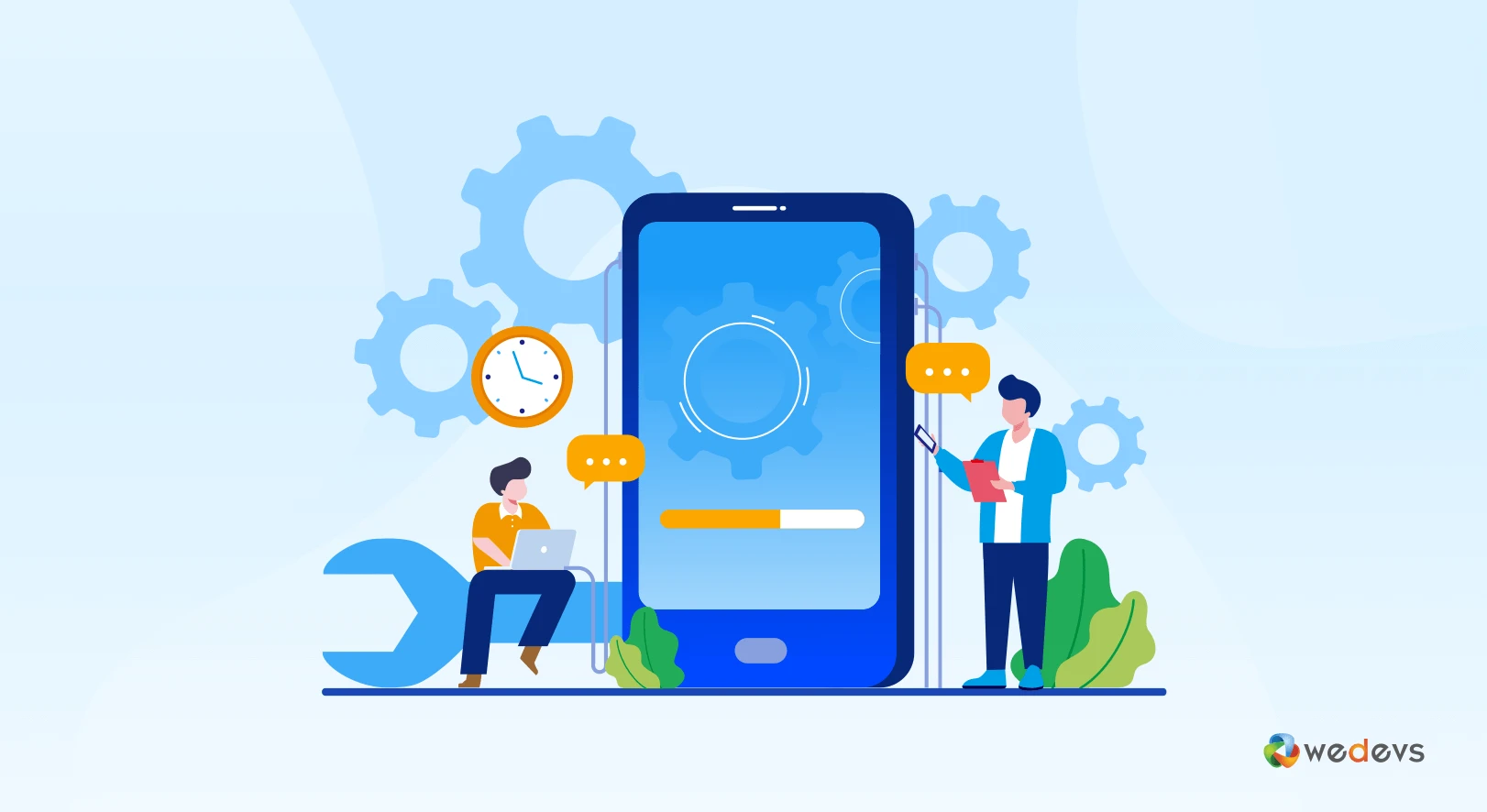 Get Free Installation and Configuration with Each Plugin You Purchase
Have you been facing trouble installing one or more plugins that you have bought from us? Have you wanted someone to help you with the initial installation and configuration so that you could get started with the plugin without spending too much time setting it up?
If you've been into such a situation or you are worried that you won't be able to set it up correctly, worry no more! Because from now on, you will get a support representative to help you out with the installation and configuration of the plugin you purchase from us. The best part of the new service is, it won't cost you a dime! With each purchase, you will get a free installation and configuration service from us to help you jump start your business without wasting time with the technical tidbits.
How to get the service:
Buy weDevs product.
You will receive a confirmation mail right after purchasing. Reply to that mail with your admin and FTP login details.
Terms and Conditions:
The offer is applicable to all of our premium plugins: WP User Frontend Pro, Dokan, and WP Project Manager and their add-ons.
For each purchase, we will set up the plugin for one site only.
We will only do the initial installation and configuration firsthand. If you run into any issue afterward or need to modify the settings, you can contact us in our support forum.
If our add-on requires any integration with some 3rd party plugin or services like MailChimp add-on for WP User Frontend Pro or PayPal Adaptive Payment for Dokan etc. we will do that too. But you need to provide the credentials to integrate those.
We will not configure or integrate with any third-party plugin that does not have any relation with our plugin or add-ons. You can contact pre-sales with your specifics to confirm whether your case is eligible for free configuration.
We will not modify any CSS.
So what are you waiting for? Now is the perfect time to get the plugin you've always wanted to because you no longer have to worry about installing and setting it up. We'll do the initial job for you.