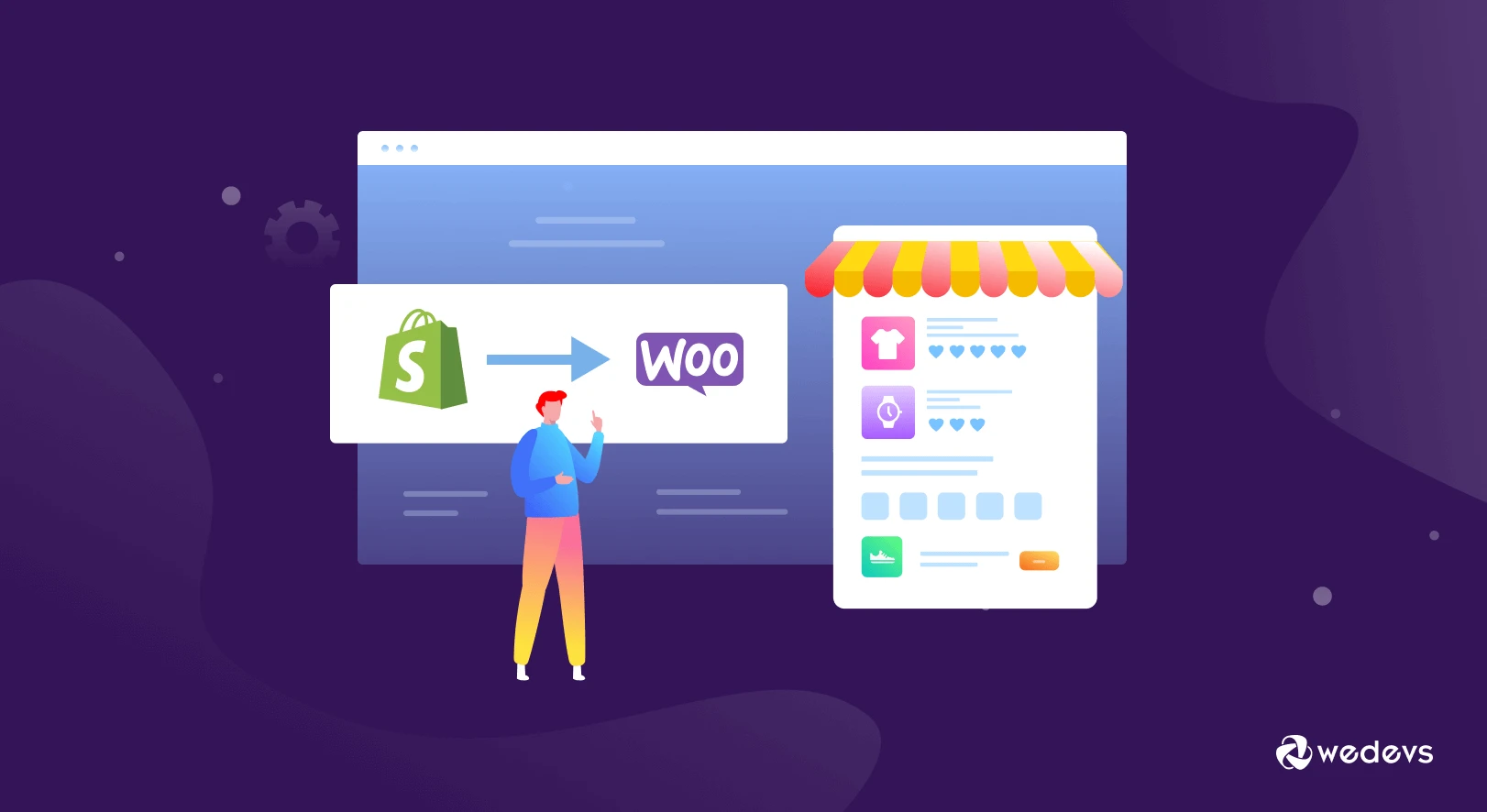 How to Migrate from Shopify to WooCommerce: A Step-by-Step Guide
According to Google Trend people are spending more attention to WooCommerce than Shopify. And that's why almost 27% of online users prefer WooCommerce to Shopify. But both these platforms are popular and effective in order to help users to build their online marketplace in WordPress.
However, if you have a marketplace built with Shopify store but found that it can no longer work as per your requirements, it's high time to migrate to WooCommerce.
Well, this migration process might take a huge time and effort to successfully complete. Also, without following the proper ways, you might miss transferring all the important data – if you're not an expert. Such as orders data, products, and product details, customers details, etc.
Therefore, we come up with a very interesting tutorial today. Here, we'll share the most convenient ways to migrate from Shopify to WooCommerce.
Let's jump in:
Why Would You Pick WooCommerce Instead of Shopify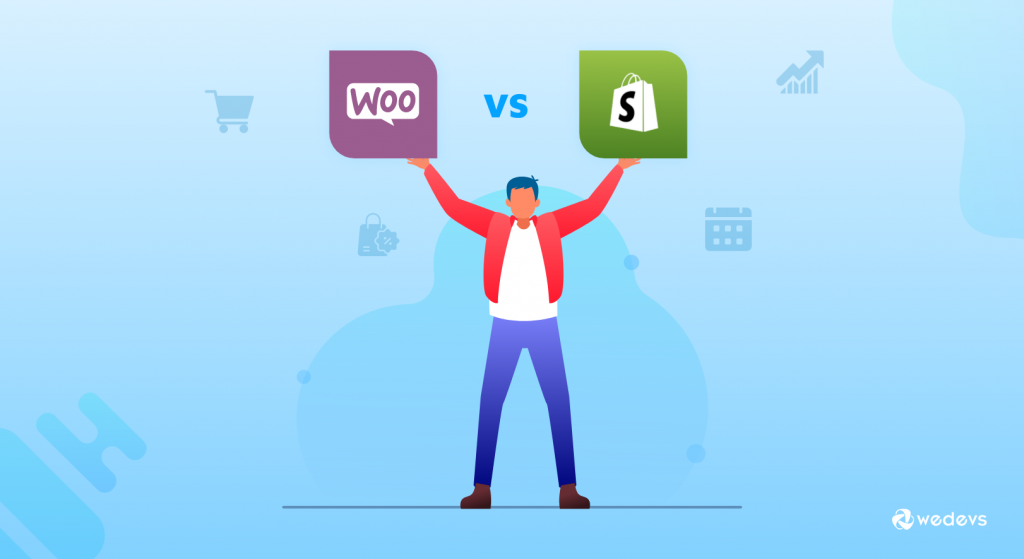 There are some convenient WooCommerce features available that can influence you to go for it.
1. Payment Gateway Solution
Apart from allowing major payment WooCommerce also integrates with lesser-known gateways which will be beneficial to make international clients. Whereas Shopify only works with the popular payment gateways. 
This seamless solution supports you to reduce cart abandonment with ease.
Another stunning payment flexibility in WooCommerce is, you can get instant deposits. Within a few minutes, your bank account will receive the money. In a nutshell, WooCommerce always tries to provide you the simplest ways when it's about money.
In the same way, if you get an instant deposit you will get the money in your bank account at least after 2 working days. We know how exhausting it is.
2. Endless Product Variations
If you are an online store owner you know well what is product variation and how much essential it is for eCommerce sites. For instance, you want to sell shoes, you would need multiple colors with multiple sizes. The mixture of size and color can create more than 150 variations.
Perfect variation for every product is necessary to assist the buyers. WooCommerce will fully cover you in this area with unlimited product variation.
On the contrary, in Shopify, you will get 100 variations per product which will exceed Shopify's limits. This is a huge difference between these two online marketplace builders.
3. More Control Over Pricing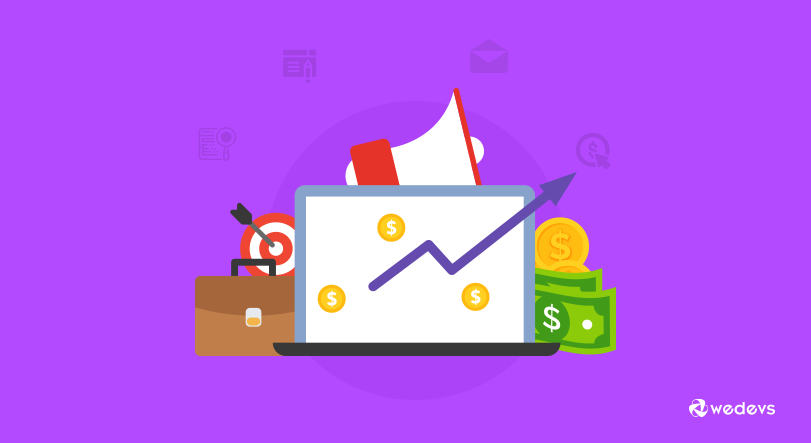 As WordPress and WooCommerce are free you will just need to pay for your domain, hosting, and extension cost if you need any. There is full flexibility in using theme and extension. That means the cost for your shop will totally depend on you.
If you use Shopify then you have to pay-
Monthly plans ($29.99 and $299 per month)

Additional add-ons need extra payment.

In external gateway payment, Shopify takes 0.5%-2% per transaction.
4. Unlimited Versatility and Customization Opportunities
The endless flexibility in WooCommerce is a giant benefit for users who needs to change their style more often- like eCommerce owners. WooCommerce is a WordPress plugin that means you can change the source code if it's needed.
Moreover, when you are planning for designing your online store, WooCommerce helps you with significant assistance. For the free WordPress block editor, you are able to manufacture your product pages, landing pages, categories, blog posts, etc.
Once you start with WooCommerce, WordPress will provide you countless website themes from Free to Premium.
On the other hand, Shopify is a closed source tool, you can not change their core code. And, if we talk about customization then it's pretty hard to apply in Shopify. Like their theme is created by PHP language and if you need any modification in these inbuilt themes you will have to hire a professional developer or you know how to code.
5. You are the Governer of Your WooCommerce Store
When you want to build an online shop with WooCommerce the best part is you will have full authority over everything. As it's an open-source plugin, you can customize your store exactly how you want. That means, it can be done from scratch.
For instance, WooCommerce empowers you to update every single area of your SEO. However, you can also publish high-quality content without any hassle.
And, if you ask about these opportunities in Shopify then we are sorry to say that you can not work on content marketing as it is not a CMS. So, organic recognition with blogs or articles is not possible here.
How to Migrate from Shopify to WooCommerce?
When you are about to convert Shopify to WooCommerce you might feel puzzled. There are lots of sensitive data in an online marketplace. So to make the whole process spontaneous and fast you can follow this guide.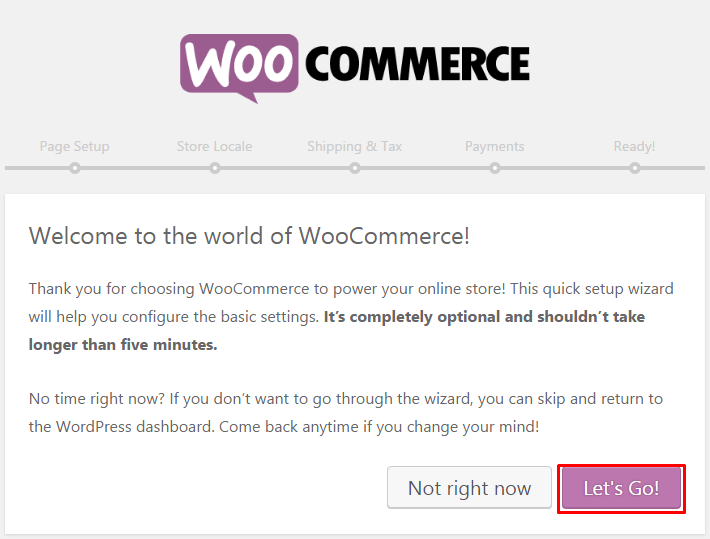 Now, select a hosting plan, set up WordPress, and install WooCoommerce. Building online stores with WooCommerce don't take much time.
We think it's mandatory to mention that, this method will not recreate your existing store.
Method 01: Manually Import/ Export Your Online Store
The manual migration of an eCommerce store is time-consuming but at the same point, it's absolutely free and comparatively easy.
Export and download all of your product data from Shopify.

Navigate to WooCommerce> Products from your WordPress dashboard.
Now select Import via CSV, you will get a built-in Product CSV importer that makes the process more comfortable.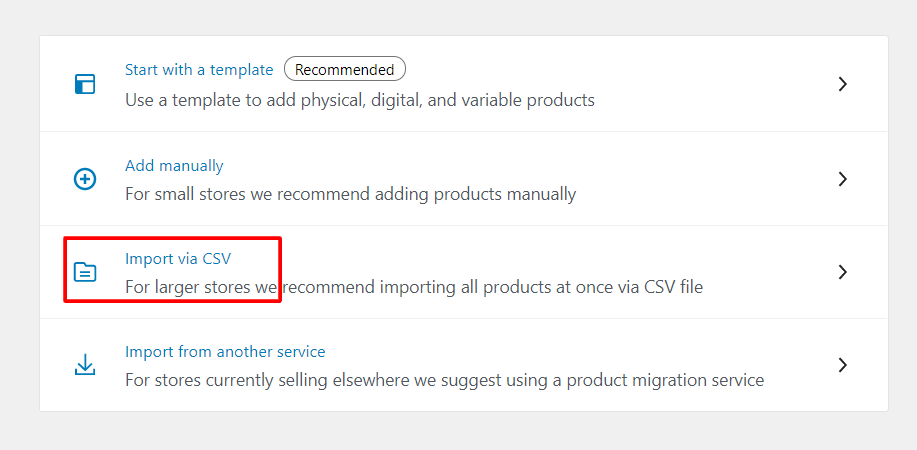 After that, click on the

Choose File

button and select the CSV file that you want to import. Click

Continue.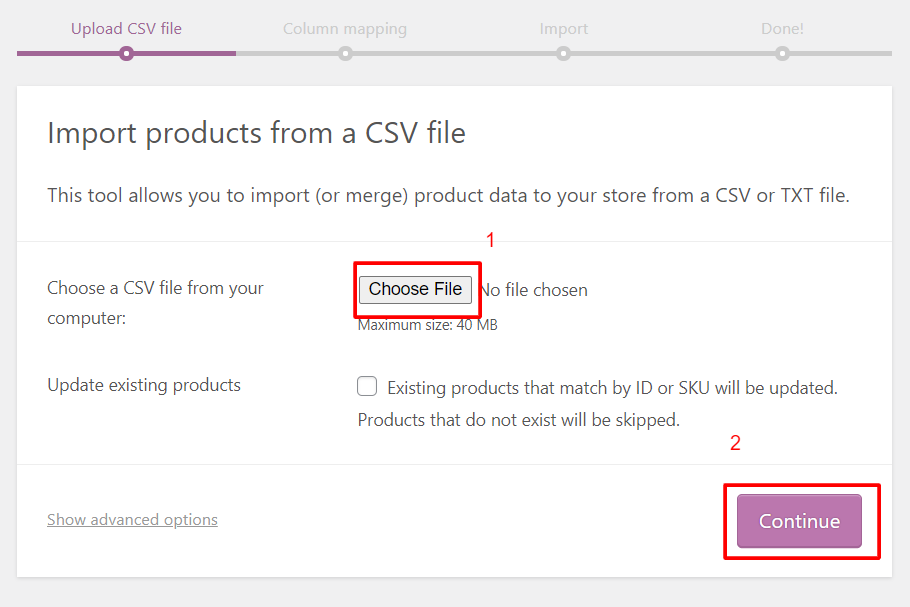 Next, you will get the

Column Mapping

screen. In this section, WooCommerce automatically tries to match the column name of your Shopify CSV file to the WooCommerce product fields. You may need to map some of these by the following dropdown menus.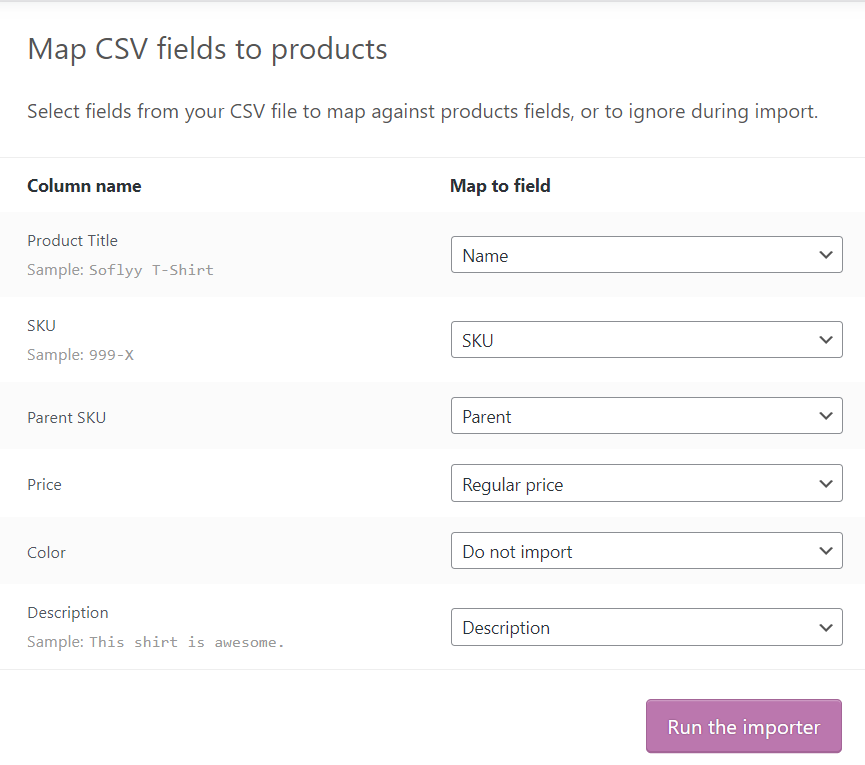 It is the final step, just click on the

Run the Importer

button and wait for the successful importing. If you have selected the right file it will import immediately and show you the below message.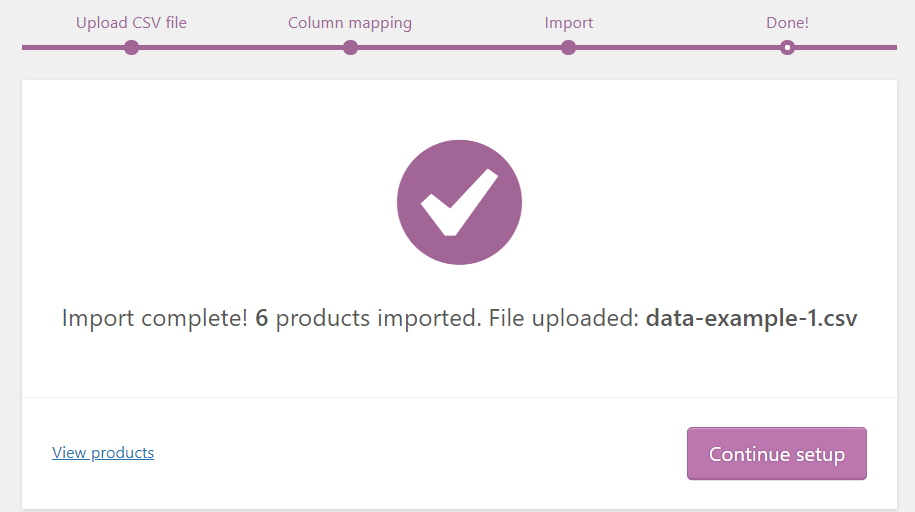 As like product you have to import the Customer and Order data. In that case, we recommend you use the following extensions.
Method 02: Use Cart2Cart
Basically, Cart2Cart is an extension that assists you to migrate your Shopify store to WooCommerce within 3 simple steps.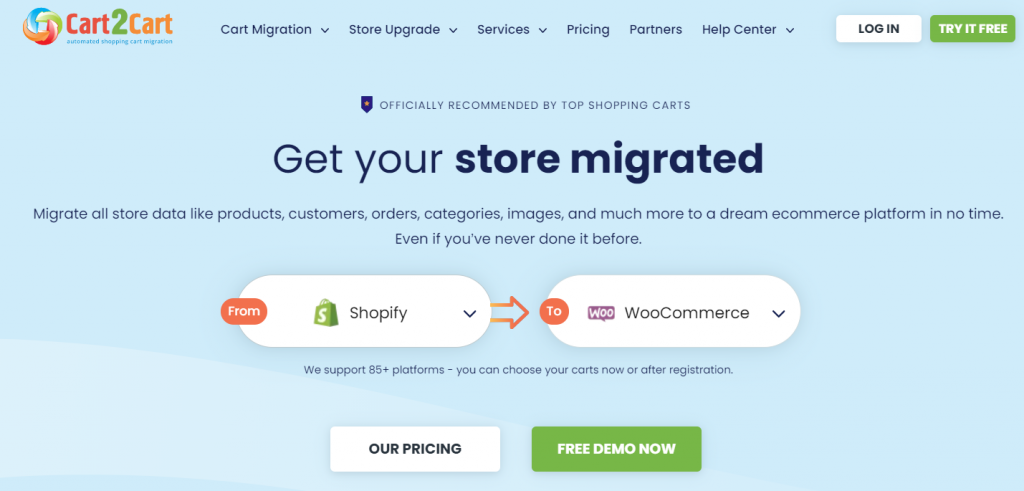 The amazing fact is, you can take a test with a free Demo Migration. This demo process will illustrate how the conversion will work accurately.
You can complete your data migration in just a few steps:
Connect your Source Cart- Shopify. You need to just implement details of your current URL and API.

Connect your Target Cart- WooCommerce. You can install the required Connection Bridge on your WordPress site manually or automatically.

Select the data and data types that you want to migrate and match them to similar WooCommerce fields.
Finally, launch your migration and wait till it's finished. The time length depends on the overall size of your website.
Important Data That You Can Migrate to WooCommerce
Product Data:

Names, Prices, Weights, SKUs, Descriptions, and Variants.

Blog Post Information:

Titles, Dates, Images, URLs, Descriptions, and Content.

Order Information:

Quantities, IDs, Statuses, Dates, Discounts, and Shipping details.

Product Category Information:

Names, Descriptions, and URLs.

Customer names, Emails, and Addresses.

Coupon Names, Codes, and Discounts.

Page Titles, Dates, URLs, and Statuses.
You can get the all information regarding migration on the Cart2Cart website.
Is Cart2Cart Safe for Data ?
When you are converting a whole new online store with all your products, order, and customer data, you should care about security. Well, the security of your all essential data is Cart2Cart's first priority.
For instance, the complete migration process is performed on a separate dedicated server using SSL encryption to preserve your data.
Cart2Cart authorized employees can only watch your login details and they don't keep any information in their storage after the work is done. Moreover, they also guarantee data security.
Common Challenges While Migrating to WooCommerce from Shopify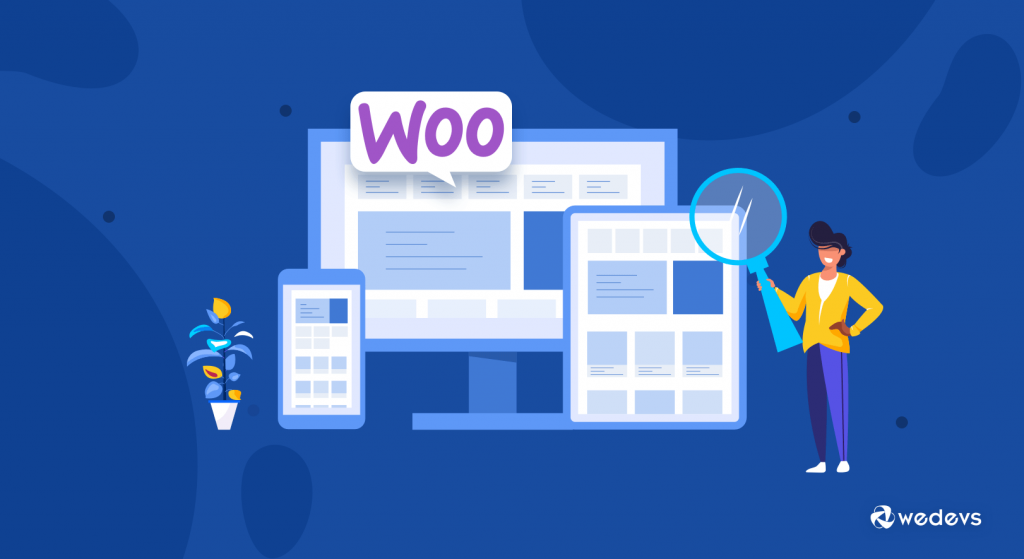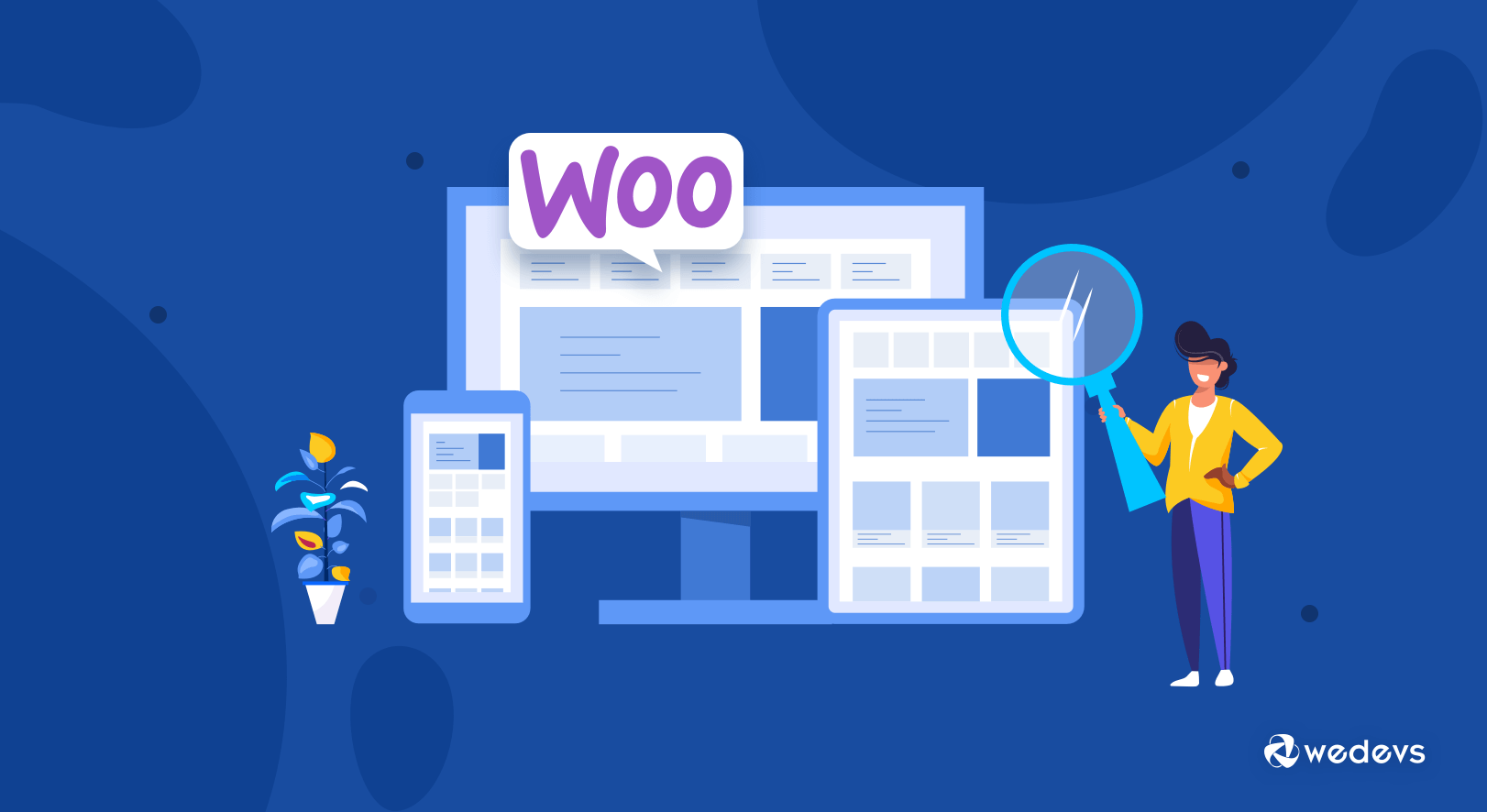 Migration of your entire online shop is a big change. And, it's normal to have some difficulties. So, before this huge movement, you must know the common issues to cope up with it. Here we have also mentioned the reasons and solutions to each problem.
1. Losing Essential Data
The most valuable asset of your site is customer information and all products data. There is a high risk to lose this precious information.
Reason: It happens for the conflict of the two platforms' diverse data structures.
Solution: You have to be careful about your data backup. This will assist you to secure your business-critical data from undesired contingencies.
There are 4 multiple ways to do so-
Duplicate your store
Generate a store backup by using any software
Use CSV files for backing up shop information
Use an eCommerce platform migration service
2. Facing Technical Loads
It doesn't matter whether your strong is giant or tiny, you can have technical challenges. Like- displaying errors on multiple pages.
Reason: Numerous tech issues can occur if any file has been misplaced or the domain and hosting are not properly updated.
Solution: If you want to migrate from Shopify to WooCommerce, you must have some fundamental perceptions on the domain, hosting, SSL certificate, products data, and some technical staff to build your WooCommerce shop the way you want. Moreover, you should have coding knowledge as well.
When you haven't this expertise, you can go for a developer who will take all these responsibilities.
3. Losing Search Engine Ranking
Your store has a ranking in the search engines. This ranking can get affected by changing your URL structure. And, it will happen when you are doing the migration.
Reason: While you are done with the migration from one eCommerce platform to another, your store URL will change. Thus, you will lose all the optimized URLs.
Solution: Firstly, complete the process of mapping existing URLs to the current URL structure. Don't forget to ensure they have redirected properly.
Secondly, to the updated eCommerce website, upload the latest redirect map. Finally, submit it to Google for re-indexing.

Welcome to WooCommerce Migration
If you have a small store, we will suggest you do migrate manually by yourself. Whether it's big or small you should always seek expert help or use the Cart2Cart extension.
Are you not confident enough to convert your data by yourself then it's better to hire someone specialized in WooCommerce and Shopify?
You can find WooExperts who are high-quality developers and always work with WooCommerce. Try to get them through Fiverr, Freelancer, or some other professional platforms. Most of the time developers take payments on an hourly or monthly based.
So, after converting to WooCommerce, we would ask you to take a look at Dokan– The Best Multi Vendor Store Builder, powered by WooCommerce. This powerful plugin helps you turn your single store into a wide marketplace and allows you to earn more money from commissions.