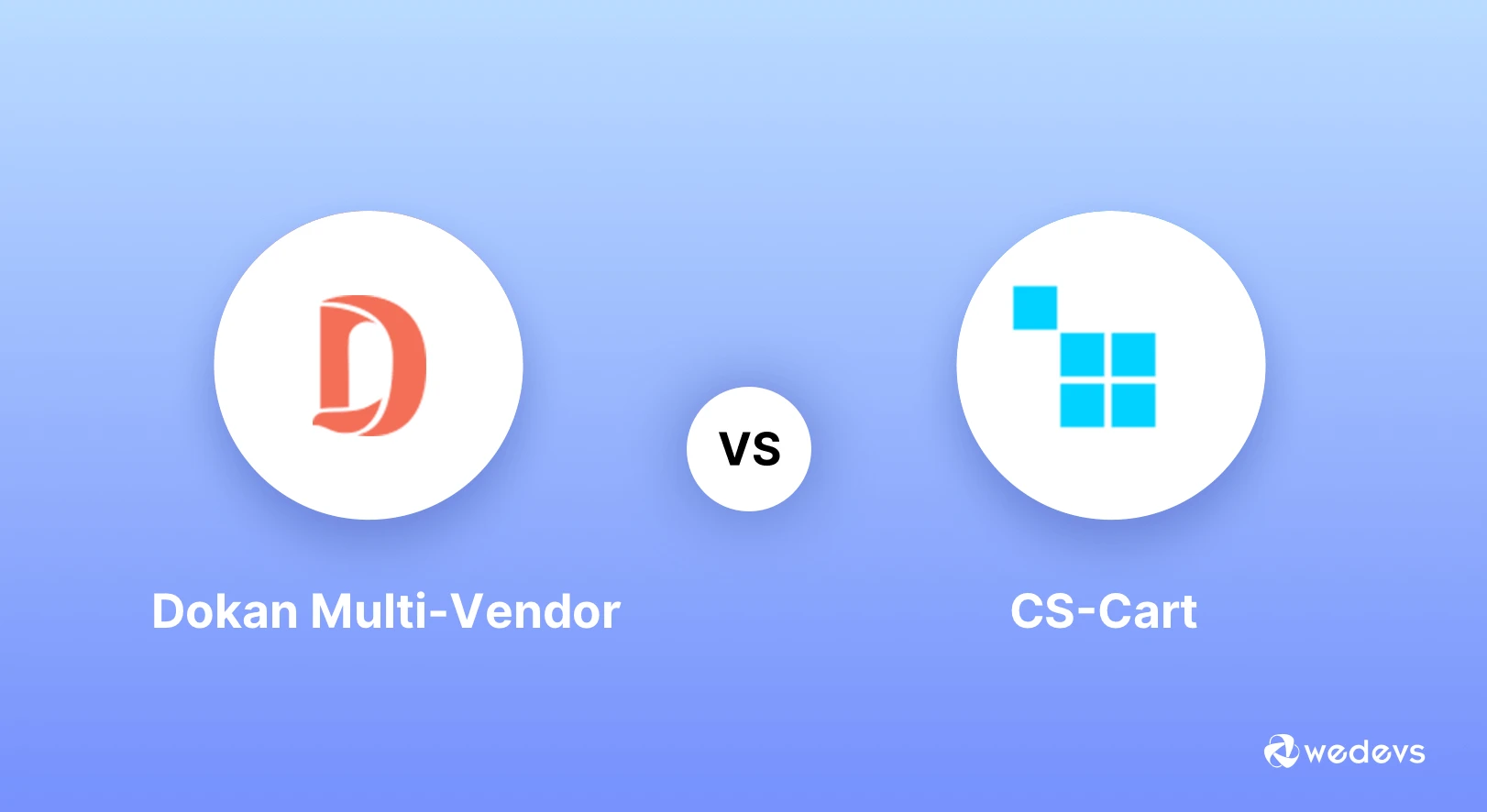 E-Commerce Face-Off: CS-Cart Multi-Vendor vs Dokan Multi-Vendor WordPress Plugin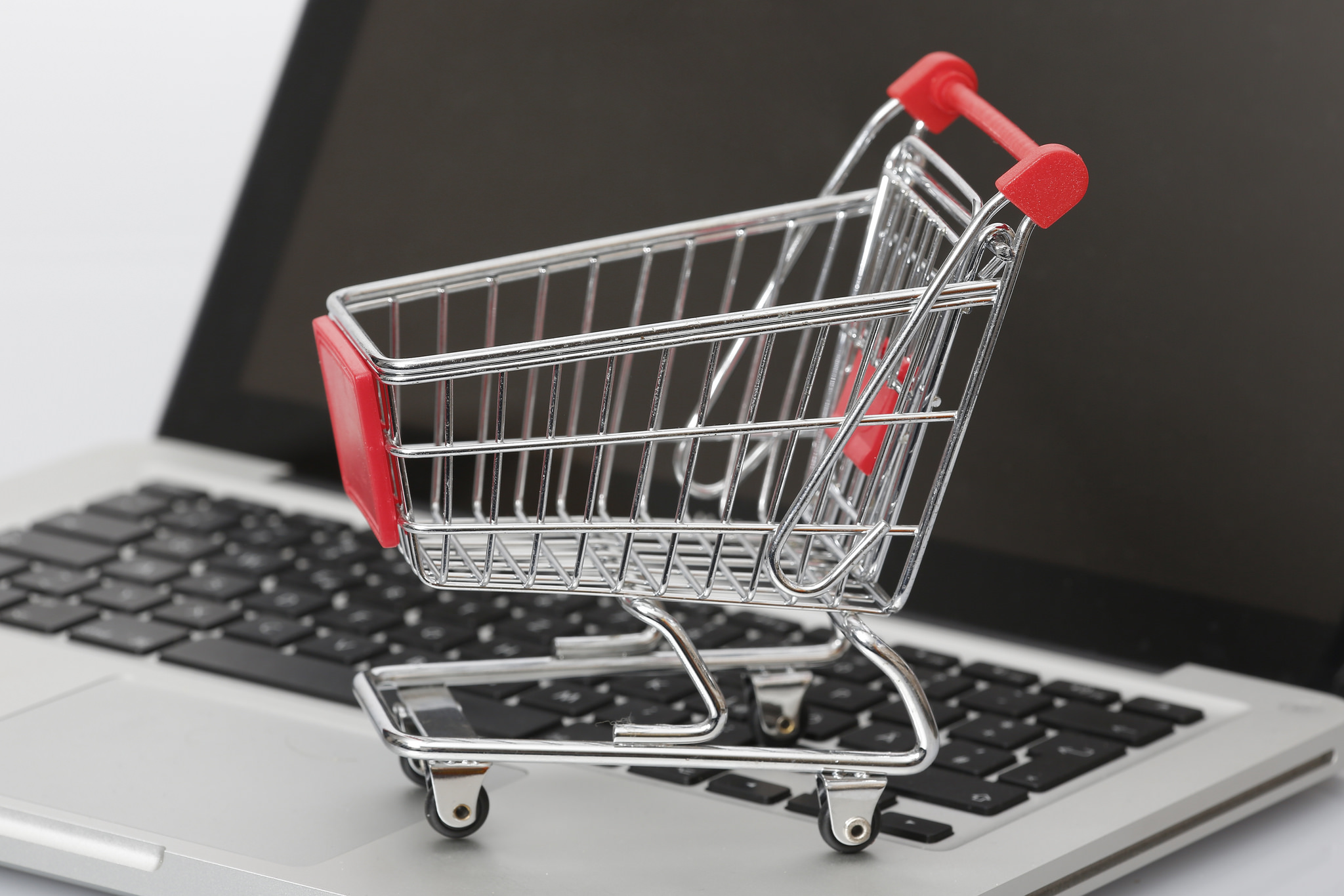 You have been thinking about the increasing popularity of online shopping in your city and you want to open an online store for yourself. But you don't want to be alone while doing it; you want more sellers on your shop, making it a multi-vendor e-commerce store. That way, you can have more products available on your shop and attract more customers to look for products on your site.
With everything planned, you set out for the perfect software to actually run your multi-vendor e-commerce platform, but at the end of the day, you end up scratching your head. What would be the perfect software to run a multi-vendor e-commerce platform? Out of all the multi-vendor solutions that are out there, what should you choose to be your platform?
As changing platforms down the road can be very difficult and lengthy process, you need to do your research up front and start your store with the software that you can stick with in the long run. But just like most other things, you'll face dilemma as to what to choose.
If you're on the lookout for a mutli-vendor e-commerce solution for your needs, there are three big solutions that you will come across: WooCommerce Product Vendors, CS-Cart Multi-Vendor, and Dokan Multi-Vendor WordPress plugin. We have already done a comparison between WooCommerce Product Vendor vs Dokan, explaining the key differences between the two. Now it's time to do a comparison between Dokan and CS-Cart Multi-Vendor. Without further ado, let's get down to it.
1. Low Cost
CS-Cart is a well-known, albeit expensive, e-commerce software that you can purchase and install to run your own marketplace on the web. The software has a different CS-Cart Multi-Vendor version which you can use if you want to let other sellers sell their products on your e-commerce site. But the software comes at a heavy cost. You will have to pay $1450 if you want to own the software for a lifetime. That sounds too much? CS-Cart was generous enough to offer a yearly subscription for CS-Cart Multi-Vendor software which costs $590/year.
Just to put things into perspective, Dokan, a fully featured multi-vendor e-commerce solution with front-end management costs only $199 for single site use. For $499, you can get the license to run Dokan plugin on unlimited number of sites. While renewing Dokan plugin license is recommended, you don't have to unless you want to. The only thing you'll be missing are the updates which bring in new features periodically.
Everything else that's needed to run Dokan is free; WordPress, WooCommerce plugin are both available at no cost. You'd have to pay for the hosting wherever you want to host your site, but you'd be paying that anyway even if you used CS-Cart Multi-Vendor. With Dokan, you save money for the software that you can spend on getting a better hosting package with more resources!
Price of the software may not be the first and foremost of priority when starting an online marketplace, but it is important because you are investing in your business. There are definitely other areas of starting an online business where you could spend more money (such as marketing and promotions) than on the software, especially when there is a good alternative available at reasonable cost.
2. Easy Support System
Let's be upfront about this, no matter how easy Dokan, or any other software for that matter, is to use, you will always come to a point where you will need support. Support is the most important, and often deciding factor of purchasing software or service. Be it a web hosting or e-commerce platform, you need to ensure that you receive timely and helpful support from your provider because if you don't, your business will suffer.
The support system of CS-Cart Multi-Vendor is somewhat daunting and complex. In order to receive support from CS-Cart Multi-Vendor, you have to first purchase support credits. Now with every purchase of CS-Cart, 100 support credits are included. But you never know when you'll run out of them.
That is because your support credit will be used depending on what type of support you need. Have a general question that you need answer to? 5 credits. Need consultation on CS-Cart customization or installation? 10 credits. Ran into an issue with CS-Cart modified files or your server? 20 credits.
It's understandable why CS-Cart implemented a support system like this; but for a customer, it can be quite worrisome as they do not know in advance what type of support they may need. If they run out of support credits, additional credits are available: 25 support credits for $45, 50 for $85, 1oo for $165 and so on.
With Dokan, that is never the case.
Every customer of Dokan receives one year of free support in the dedicated support forum with support representative answering to questions round the clock. There is no fuss about what type of support you need as long as it's relevant to Dokan (or any plugin you buy from weDevs for that matter). If you get Dokan Unlimited Site license for $499, you will be entitled to 1 year free priority email support. You will have to agree that it is a better support system for you, right? All you need to receive support (and regular updates on your software) is to keep your license active. No spending additional money for support like you would with CS-Cart Multi-Vendor.
3. Based on WordPress (and WooCommerce)
You probably know about WordPress. And if you do, this will be the deciding factor for you.
Dokan is a WordPress plugin. The underlying technology of Dokan is based on WooCommerce. Both of these are extremely popular and renowned for the purpose they serve. WordPress is run on more than 23% websites of the top 10 million websites. That's how big it is. And WooCommerce is the number one e-commerce solution in terms of number of sites that are powered by it.
So you have a general idea of how popular it is. These didn't become popular without being the best at what they do, and with Dokan, you're in the neighborhood of the best of both worlds!
If you're already familiar with WordPress, this is a big plus as there'll be less learning curve on managing your e-commerce storefront. CS-Cart Multi-Vendor is a standalone software which may have a steep learning curve. So in terms of ease of management, you know what's best for you.
4. Tons of Themes
And I mean it. Tons of themes. As you can already see, WooCommerce is an extremely popular e-commerce solution out there. To serve those people, developers have made thousands of themes that are compatible with WooCommerce, e.g., e-commerce site. As Dokan uses WooCommerce's underlying technology for the e-commerce purposes, it is compatible with WooCommerce themes. That gives you access to tons of free and premium WooCommerce themes available from a number of different marketplaces including ThemeForest and more.
What's more, Dokan comes equipped with its own unique theme for free! So you don't have to worry about buying a new theme as soon as you get Dokan. The bundled theme has lots of customization option to make it look and feel unique.
With CS-Cart Multi-Vendor, you are somewhat limited to what CS-Cart offers. A quick look over its Theme gallery shows about 86 themes compatible with CS-Cart Multi-Vendor. Then there are version compatibility filters that further reduces the number of themes available to you.
So, if tons of design and customization options, as well as access thousands of themes so that you can choose from a bigger pool of designs is a priority to you (and it should be!), you know the obvious winner here.
5. Front-End
In case you are not sure, front-end means on the front of your website. Usually, all management of your WordPress website is done from the back-end of your site, referred to as the Dashboard. WooCommerce uses WordPress dashboard to manage its settings, products and everything else. CS-Cart Multi-Vendor, while it doesn't use WordPress, has its own management panel on the back-end of its site.
As I've already written above, there may be a steep learning curve in CS-Cart management panel. But let's say you do spend the time to learn all the functions there is to it, what about your sellers? Your sellers will undoubtedly have no interest in fiddling around with the settings. They'll like to just get to it and add products, manage inventory, pricing, etc.
As Dokan is front-end, it gives your sellers the comfort of managing their products from the front-end of your site. Naturally, people who are not tech-savvy feel less scared when they are on the front-end of a website. Push them to the management panel of any site, they'll feel lost. So, with the front-end option of Dokan, you can appeal to your sellers as their product management will be less scary and easier than ever.
6. Multiple Stores for Every Vendor
CS-Cart Multi-Vendor has a feature called multiple storefronts. It's basically an option to create multiple stores that can be managed from the same dashboard. Storefronts can be complete different stores with their own sets of products, design, name and whatnot. You will have to create multiple storefronts as you want. It's not ideal if your site has many sellers.
Dokan multi-vendor WordPress plugin on the other hand has separate stores for every registered vendor selling products. There is no need for creating multiple stores for every individual seller, because it is created by default every time a seller is registered on the site. Every seller or vendor gets their own stores where all of their products are listed. As added feature, sellers can personalize their store page by uploading their own Cover Photos, profile picture, and add their social networking profiles. Even there is a contact form and map showing the location of the seller's physical store if they have one.
It is a no-brainer that a multi-vendor e-commerce website has dedicated store pages for every individuals. While CS-Cart Multi-Vendor gives that option to create multiple storefronts as you please, Dokan does it automatically. And it does it while keeping the visitor feel like they are on the same site.
7. Try for Unlimited Time!
Trials are good to check out a product before you buy. What if you could have a fully functional product with no obligation to buy after certain period of time?
That's right. There is a 'Lite' version of Dokan available on WordPress.org which is completely free of cost. You can download it right away and activate it with your WordPress installation to start seeing some of the great features that Dokan has to offer (some, because the Lite version is stripped off the more advanced features). You can learn more about Dokan Lite and its features on an earlier blog post here.
CS-Cart Multi-Vendor offers a personal demo that lasts only a few minutes. Dokan offers a live demo that you can test for longer period. If you don't like CS-Cart Multi-Vendor, the 30-day money back guarantee will get you covered. But with Dokan, you get the actual software with Dokan Lite that you can try on your live server for as long as you like before you buy the full version.
So there you have it. There are many advanced features on both solutions, some of which both CS-Cart Multi-Vendor and Dokan share, some of which are exclusive to one or the other; but in the end, these are the main key differences between the two multi-vendor e-commerce solutions. But if you have a familiarity with WordPress, want to spend as little as you can on the software end of things without sacrificing advanced features, want to have access to thousands of themes to choose from, or try extensively before you buy to know what you're getting into, I don't have to spell out the obvious winner here.