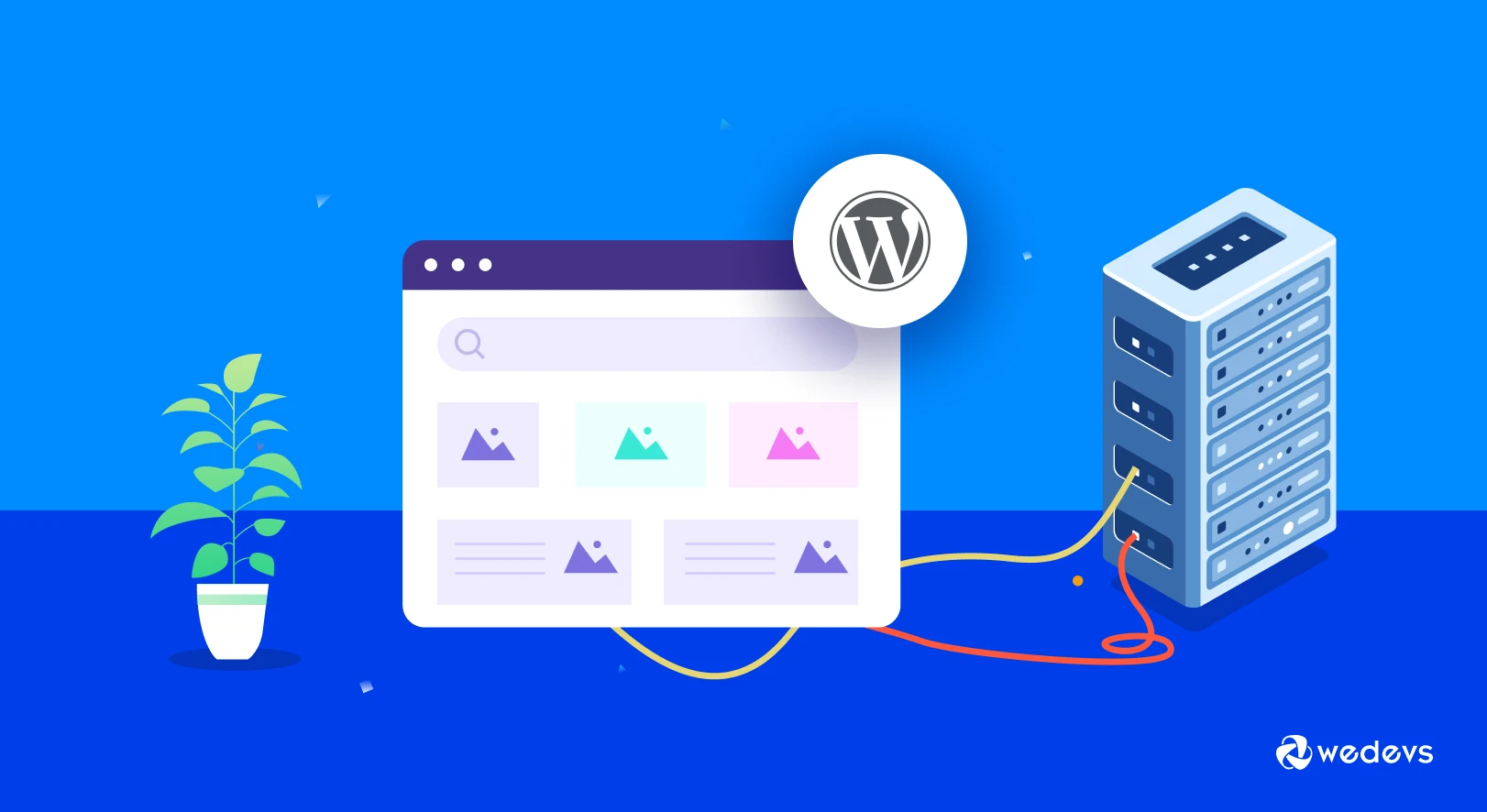 6 Things To Consider When Selecting a WordPress Hosting for Your Business
Hosting is the service that enables an individual or organization to publish a website on the Internet. Good hosting must be powerful, fully meet the technical and system requirements, provide comfortable management and stable operation of the site.
That is why this article is relevant for webmasters, who want to launch their own WordPress website. You'll get ideas about different hosting types and how to choose WordPress hosting for your business.
Let's start with-
Types & Interesting Facts About Different Hosting Companies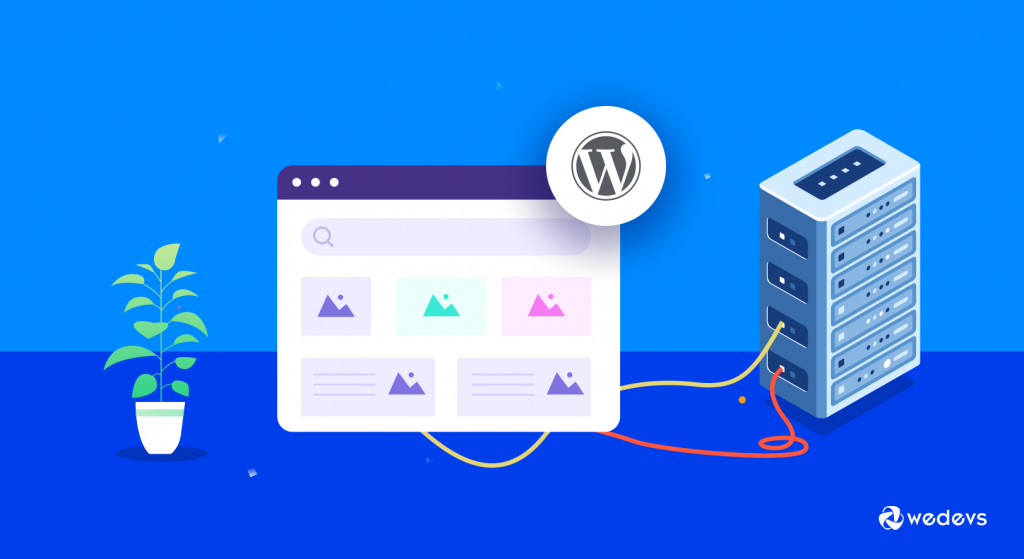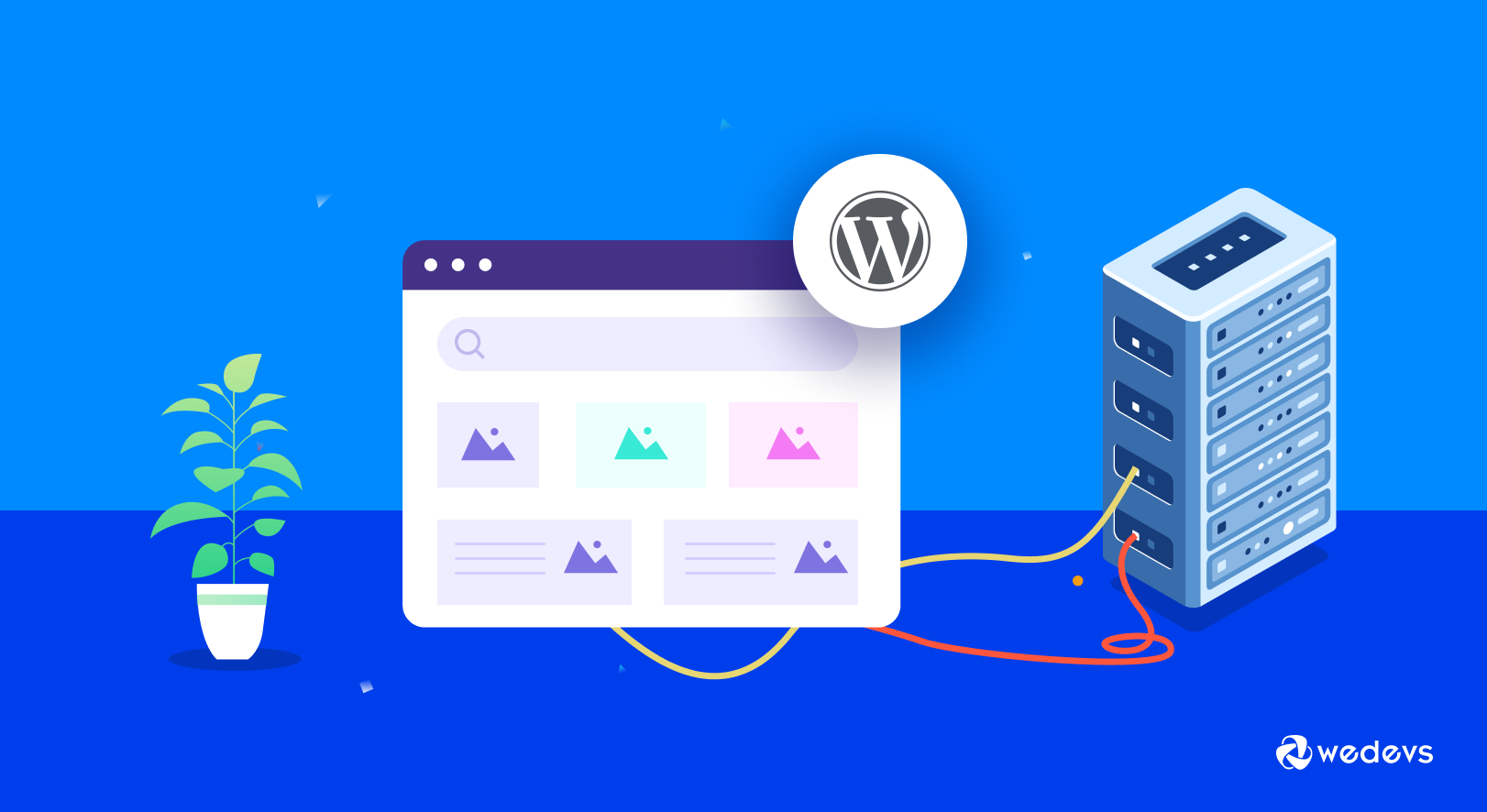 We need to determine hosting types and the main differences to understand which hosting is suitable for running a WordPress site. We will talk about the 3 most popular hosting options in the industry. The information presented in this section is relevant ( for the most part ) for beginners who are still only planning to host their first site.
Virtual
Virtual hosting is a technology that hosts multiple sites of different owners on one physical server. Users share common server resources. It is also called shared hosting and is suitable for beginners, as well as for webmasters with a little more experience. It provides a functional control panel through which you can:
Install any CMS, including WordPress
Change the PHP version
Generate or open a backup
Create a directory for a new site
Adjust limits for uploaded content.
Virtual hosting is actively used for lightweight sites – small online stores, informational sites, blogs. It freely withstands the flow of visitors up to 5000 a day.
VPS/VDS
VPS/VDS is a hosting where the provider gives the client full access to the server. A virtual server fully replicates the work of a physical one – you have full access to the operating system kernel. In general, it is a virtual server, but its peculiarity is that it works based on a physical one. This provides advantages such as:
Increased protection from hacker attacks
Independence from other sites hosted on the same hosting
A dedicated IP address.
This option is ideal for WordPress websites with up to 10000 unique visitors per day. It is also used by webmasters who work on many projects at the same time since the number of supported sites and databases is not limited by anything but the physical resource of the server.
Dedicated server
In this case, the client rents the capacity of a full-fledged physical server located in the data center of the hoster, and then remotely uses its resources. The customer gets the rights of the chief administrator and full control over everything that happens on the server.
This option is good for sites with attendance of up to 50000 visitors per day (for example, an online store with a wide range of products and a large number of customers).
Requirements for WordPress Site hosting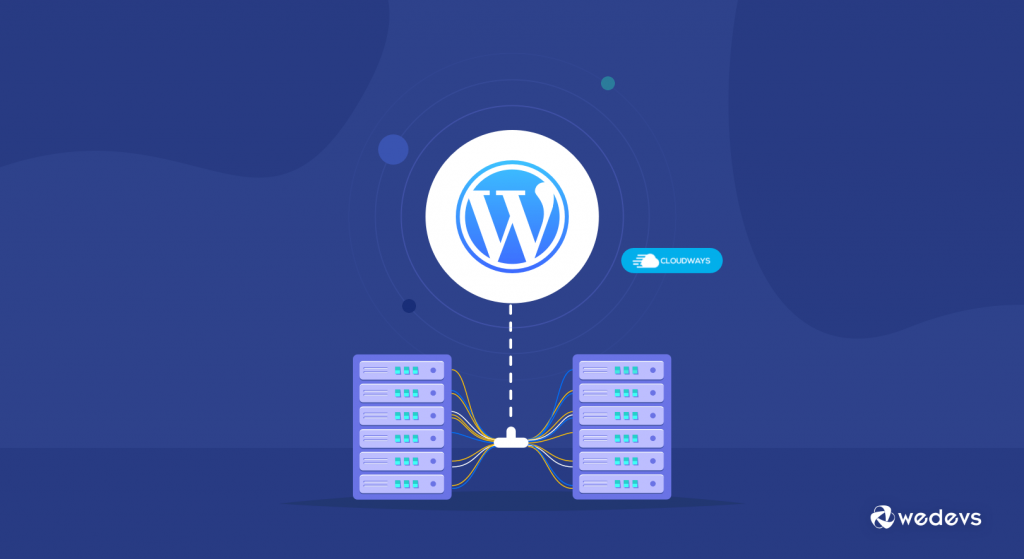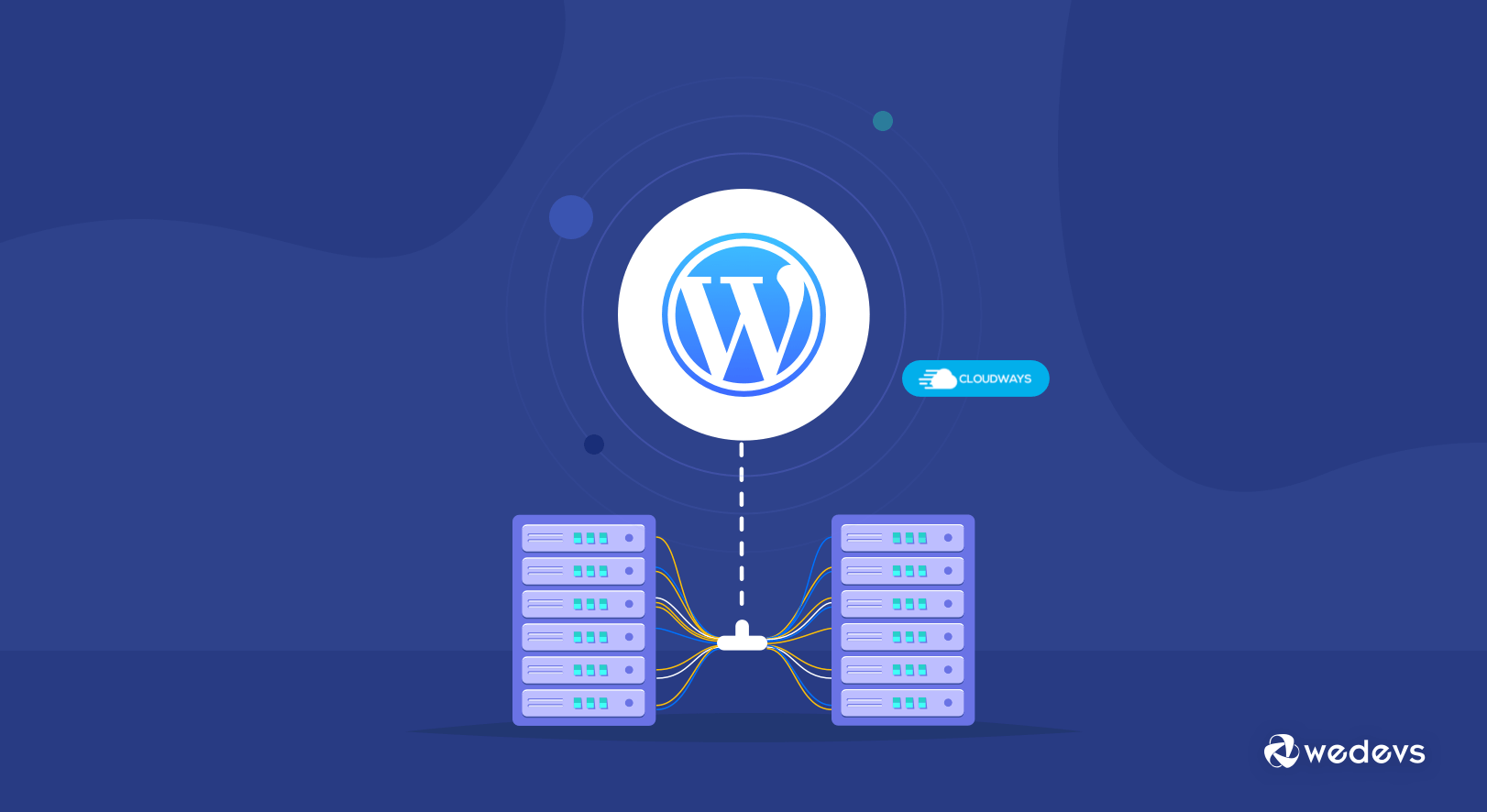 The minimum requirements for WordPress hosting are as follows:
MySQL version not lower than 5.6+
PHP version not lower than 7.3+
Secure HTTPS connection
Ability to install CMS "out of the box" through a specialized module
The server on Apache or Nginx with the ability to create links mod_rewrite.
Additional requirements, which not all hosting provides, but that are very desirable for comfortable and efficient work of WordPress site are:
Control Panel ISPmanager, cPanel, or self-written
Fast and competent technical support
100% uptime
Affordable and flexible pricing plans with an opportunity to choose a list of services
Short processing time of requests
Regular backups (preferably at least once every three days) and automatic uploading to Google Drive or Dropbox.
The reputation of the hosting company should be positive, and you should look for reviews on independent resources or thematic forums, where the probability of cheating is minimal.
Now, let's move on to how to choose WordPress hosting.
How to Choose WordPress Hosting – Things to Consider
There are two basic things you should do to accurately choose a comfortable hosting option for yourself. The first is to ask the site owners you know, who have achieved good results in running projects to share their experiences.
The second is to independently test several hostings and evaluate their performance.
For the test, you can use both expensive and cheap pricing plans. To evaluate performance, simply install the latest version of WordPress and a few popular plugins (Yoast SEO, WooCommerce, Contact Form 7, etc.) on your hosting. Also, choose a fast WordPress theme.
Below are 6 things to consider when hosting a WordPress website.
1. SSH Access
Perhaps you've heard of the FTP protocol. Using it, you can copy files to a server and upload them. SSH is another protocol that can be useful, but it's mainly a solution for more experienced users.
With it, you can make changes on the server with special commands, without having to download files. What do you need this feature for? For example, for fast and secure backups, restores. SSH makes it easier to clean site files from viruses, but you need to acquire some knowledge in this area first.
SSH is not something that absolutely everyone needs, but if this protocol is available in any hosting offer, you should consider it. Even if you don't need it right now, it might be useful in the future.
2. Security and Additional Features
Unfortunately, WordPress sites are often hacked. But good hosting can prevent such unpleasant situations and protect against malware attacks. To do this, the company must provide a wide range of security measures – both built-in and optional, which the user activates himself or herself.
In order management of the site, its promotion and filling were more effective, it is desirable to have additional tools included in the pricing, for example:
Anti-virus software.
Built-in spell checker.
Caching data to speed uploading.
The listed set is enough to speed up and secure the site as well as make it more convenient for both the owner and the user.
3. Free SSL Certificate
An SSL certificate provides a secure connection between the site and the user, so it's necessary for many reasons.
First, it guarantees the security of your visitors.
Secondly, it is one of Google's ranking factors, which affects a site's position in search results.
Third, unsecured pages are marked as unattractive.
The lack of SSL can effectively discourage visitors from using your site. What can you do? Buy an SSL certificate, or better yet, get one for free.
There are different types of certificates that vary, including company and user verification, but there is usually no need to use a paid solution. Hosting companies now offer the ability to easily generate and run a free SSL certificate that will automatically renew. Do all hosting providers offer free SSL certificates? Unfortunately, no.
So pay attention to that before choosing a particular offer.
4. The Cost of Tariffs
The price is not the main criterion when choosing a web hosting service for WordPress sites. Do not always look for cheaper options: there is a risk that the company will place the site on a slow server. It will not have a positive impact on the speed and contentment of visitors.
It is also worth mentioning free hosting. As a rule, they are incredibly problematic, stuffed with ads, slow, and also impose many restrictions – right up to the inability to back up. It is better to take the cheapest rate, but from a trusted company than to be tempted by free options.
5. PHP Version and HTTP/2
The latest version of PHP must be used on the server. This is important due to improvements, bug fixes, and performance. Therefore, before choosing a particular WordPress hosting service, check whether it actually offers the latest available version of PHP and allows you to select it in the control panel. If the hosting provider still provides the old default version of PHP, do not consider such an offer.
Each successive version of PHP is faster than the previous one. Between PHP 5.6 and 7.0 there is a great performance difference. So, before you choose the host:
Check the latest version of PHP
Make sure that the hosting you are interested in supports that version. If you can't find this information, contact the support center. You can also check how customer service works
Keep an eye out for PHP updates and change it to the latest version – you should have this option in your admin panel.
Another important hosting parameter is the supported HTTP version. The HTTP/2 version has been available on the market since 2015, which works much more efficiently than the previous version 1.1.
With HTTP/2 the same image loads with twice as much speed. The benefits of using HTTP/2 are undeniable.
What version of HTTP should the server have? It's best to have the latest one. You can still come across hosts that do not support HTTP/2, but some even use HTTP/3.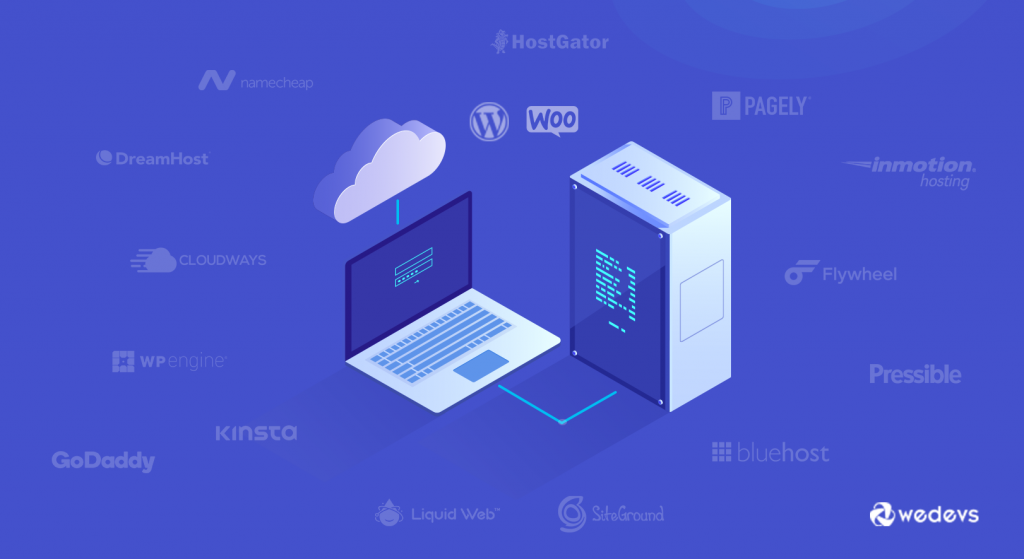 6. The Size of the Company
On the one hand, buying hosting from a well-known company – is the guarantor of good technical support and the absence of any problems. Failures rarely happen. In fact, the situation is the opposite – because of the large number of customers, the team is not able to pay enough attention to each application. Responses have to wait for a long time, they are often formulaic. Small companies, on the other hand, practice an individual approach to each client.
You may also like to check the guide on Best WordPress Hosting Providers in 2021.
Last Words on How to Choose WordPress Hosting
Choosing a hosting service that allows you to run pages only on WordPress does not necessarily mean that your site will perform better than on standard hosting. In fact, you can find out which hosting service is faster and more reliable only from tests.
Take a moment and think-
Is it enough for you to launch sites on WordPress?
Will you use other systems?
Maybe you have a website you'd like to move to WordPress hosting?
We have provided a detailed guide on how to choose WordPress hosting. So, think about that before you decide on a specific hosting for the WordPress site.