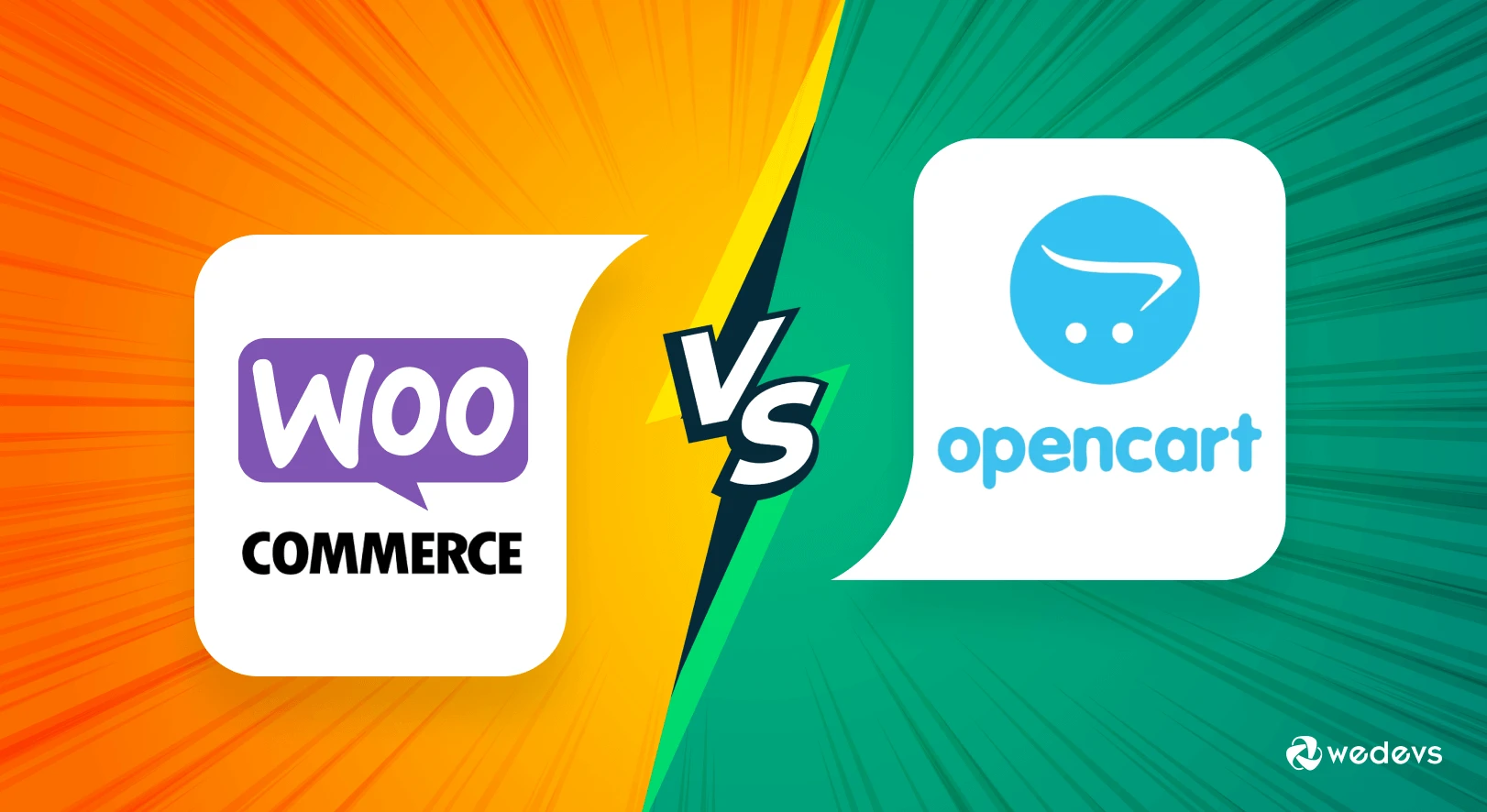 WooCommerce vs OpenCart: Things You Should Know
Running an eCommerce store comes with a lot of challenges. You need to make several tough decisions throughout the process. One of those decisions is choosing your eCommerce platform.
You must consider several aspects like products, inventory, site customization, shipping, booking, SEO, payment methods, etc. The list goes on. Overall you need a platform that will let you do these things accurately and with ease.
There are quite a few CMS (content management system) platforms to create an eCommerce store in the market right now. WooCommerce and OpenCart are among the popular ones. However, the question remains, which one is the best fit for your business?
Let's explore considering every ins and outs-
What is WooCommerce?
WooCommerce is one of the most popular WordPress eCommerce plugins globally. Installing the plugin turns any WordPress site into an eCommerce store including all the basic functionalities such as order processing, reporting, analytics, and inventory management. But the plugin has several extensions and functionalities to add advanced features to your eCommerce store.
What is OpenCart?
On the other hand, OpenCart is also another open-source platform just like WooCommerce. It is a standalone system that provides a framework to build your eCommerce store including service integrations, payment providers, shipping methods, social media, reporting, language packs, etc. It also has extensions and functionalities to add advanced features to your marketplace.
Having basic knowledge about WooCommerce and OpenCart, now it's time to compare these two powerful eCommerce platforms side by side-
WooCommerce vs OpenCart: Market Share and Users
WooCommerce was launched in 2011 by WooThemes and was acquired by Automatic, the parent company of WordPress in 2015 with an aim to create the perfect eCommerce platform. Currently, the plugin has more than 5million+ active installations. WooCommerce currently has a market share of 38.74% and more than 7,060,390 sites are using the plugin.
On the other hand, OpenCart was launched way before WooCommerce in 2005. The software has a market share of 0.16%. Currently, more than  1,026,532 sites are using OpenCart to create their eCommerce site.
As you can see, although OpenCart was launched before WooCommerce, the WooCommerce plugin is more popular compared to OpenCart.
WooCommerce vs OpenCart: Ease of Use
WooCommerce is very easy to use if you have knowledge of WordPress. As it is a plugin for WordPress, you can install it in simple steps. The plugin provides a self-explanatory setup wizard which is very easy to configure.
Moreover, the plugin comes with all the basic functionalities by default. So you don't need to put too much effort into settings up the store including store location, tax, payment, etc. The settings are all in the dashboard so you can go ahead and change any settings at any time.
OpenCart is not easy to use if you are not familiar with the platform. You can't install it like a plugin. As it is a standalone software you need to spend some time installing the software. Either you can manually install it or use a script.
So, if you are a beginner you may struggle to install the software at first. But once you install it, it provides a very interactive dashboard so that users can easily understand where all the options are. You will find the options like Sales, Design, Extensions, Settings, etc all the dashboard.
WooCommerce vs OpenCart: Store & Product Management
In terms of product management, WooCommerce gives users an efficient way to add, edit or delete a product. The process is very straightforward and very easy to understand, which makes it easy for newbies.
Also, it provides a bulk edit option so that users can customize more than one product at once. The quick edit option enables users to edit products without moving to another page.
On the other hand, the screen for product management in OpenCart is not efficient. There are quite a few tabs to edit the product which makes the user confused. However, it does provide all the basic attributes of adding a product like Meta tags, Meta descriptions, SEO, Links, etc.
But there is no bulk edit option for the users. That means users may need to do the same process over and over again.
WooCommerce vs OpenCart: Themes and Customization
WooCommerce comes with a lot of eCommerce-based themes. There isn't any competitor of WooCommrce in terms of design. There are so many free and paid WooCommerce themes available for users to use and create their online store. All the themes are customizable. But, customizing the themes is somewhat troublesome as users will need the experience of using CSS.
As it is built on WordPress, WooCommerce gives a lot of room for customization. After you install the theme, then you need to customize them to make your store fully functional.
OpenCart gives the basic store design after installation. Users can play around with it and make the necessary adjustments. Also, there are quite a few themes in the OpenCart and marketplaces. However, in order to make the customizations, you need to have CSS and HTML coding knowledge. Or you need to hire developers to do the customization for you.
Unlike WooCommerce, you won't find any page builders to make your task straightforward and easy.
WooCommerce vs OpenCart: Plugins and Extensions
In order to extend the WooCommerce store's functionalities, there are many plugins and extensions available in the market. Other than many third-party tools, WooCommerce has its own range of extensions to further enhance the store's capabilities. Here are some of the notable ones-
Product addon
Booking
Auction
Tax and more…
There are nearly 4000+ WooCommerce extensions available.
OpenCart has it's own free and paid extensions to enhance its store capabilities. Although the number is not many, it can help start and manage any small and medium businesses. Here are some notable extensions-
Multivendor Multi-seller/supplier Marketplace
Auto Change – Currency & Language by IP
WhatsApp Chat Tool
WooCommerce vs OpenCart: SEO
if you are using WooCommerce to create your online store, then you will get leverage on SEO. As WordPress has an advantage over other CMS in terms of SEO, WooCommerce has that too. WordPress is built on SEO-friendly PHP code. Moreover, WooCommerc has many SEO extensions like Yoast SEO, Rankmath, All in One SEO, etc.
On the other hand, OpenCart is not as efficient in terms of SEO, but it lets you edit the Meta details of your store. It also allows you to use search engine-optimized URLs for your store and product pages. Though if you wish to go deeper into OpenCart's SEO functionalities, you will have to learn a lot more about coding or hire a developer who can do it for you.
WooCommerce vs OpenCart: Security
eCommerce stores need to be extra cautious about security. That way the customers can develop their trust in the brand.
WooCommerce is built on WordPress, so users can use the same WordPress security plugins to secure their websites. Also, WooCommerce will also get WordPress built-in security functionalities to protect their site. The transaction element of WooCommerce is considered pretty secure as it uses SSL encryption and compliant payment gateways.
OpenCart has its own fraud tool. You will find that in the Extension section. You can also use free and paid extensions to secure your OpenCart platform.
WooCommerce vs OpenCart: Payment Gateways
Payment gateways are a very important element for every eCommerce store. WooCommerce has integration with more than 100 payment gateways. Including PayPal, SagePay, Stripe, Braintree, WooCommerce Payments, PayFast, and Amazon Payments.
Most of these payment gateways provide free plugins. But all of these payment gateways would charge you a transaction fee.
OpenCart also accepts a wide range of payment gateways. Authorize.Net, Amazon Payments, First Data, Klarna, LiqPay, Skrill, PayPal, SagePay, and others are among them. In total, 36 payment options are accepted in OpenCart.
WooCommerce vs OpenCart: Multivendor Marketplace Support
Nowadays, turning your single store into a multivendor marketplace can help you earn extra profit. If you are using WooCommerce, then you can easily turn your online store into a multivendor marketplace store. With the help of plugins like Dokan, turning your eCommerce store into a marketplace is very easy. There are also other plugins like WCFM and WC Vendors. But Dokan is the most popular one.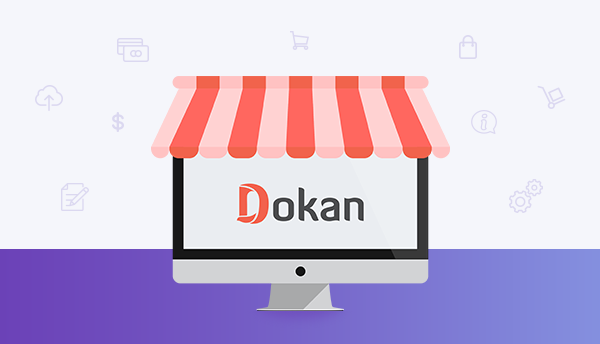 OpenCart also has an extension that enables users to turn their store into a marketplace. There is a multivendor extension that has different categories, a separate seller/supplier product section, and feedback support for creating a marketplace.
WooCommerce vs OpenCart: Customer Support
WooCommerce support starts from the WordPress forum. The community will answer your questions there. There's also comprehensive WooCommerce documentation that would likely cover your question. But users can also create a support ticket if they have any urgent situations.
Similarly for OpeCart, you can get help from the online forum and documentation. The forums are active, so you will get responses quite quickly. Also, there are quite a few third-party developers that will help you with your queries.
WooCommerce vs OpenCart: Pricing
WooCommerce is free to use. Yes, as it is a WordPress plugin, you can install the plugin on your WordPress website for free. With the free version, you will get all the basic functionalities. But if you want advanced features, then you need to buy the premium WooCommerce extensions.
OpenCart is also free software. You can download the software from their website and create your online store. The cost is the same as WooCommerce. But you may need to hire a developer to fully make your eCommerce store functional.
WooCommerce Vs OpenCart: Summary
Let's recap all the important attributes so you can easily make some constructive decisions-
WooCommerce Pros & Cons
Here are the advantages and disadvantages of WooCommerce-
| | |
| --- | --- |
| Pros | Cons |
| Open-source and free WordPress plugin | WordPress website required |
| Suitable for any type of business | With a complex Learning curve, beginners may struggle |
| Add as many plugins and extensions as you want | Vulnerable to WordPress threats |
| Easy integration with third-party plugins | Limited customer support |
| 100+ payment gateway supported | |
| SEO-Friendly | |
OpenCart Pros and Cons
Here are the advantages and disadvantages of OpenCart-
| | |
| --- | --- |
| Pros | Cons |
| Open-source and free | Not suitable for big businesses |
| Don't require a website | Not SEO friendly |
| Suitable for non-developers | Lack of customization |
| Great customer service | Complex learning curve |
| Great for small-medium sized businesses | Fewer plugins and extensions |
| 36+ payment gateway supported | |
A Quick Comparison of WooCommerce vs OpenCart
Below, you'll find a comparison table of WooCommerce vs OpenCart-
| | | |
| --- | --- | --- |
| Features | WooCommerce | OpenCart |
| Market share | 38.74% | 0.16% |
| Ease of Use | Easy to install and use | Complex Learning curve |
| Product Management | Straightforward with bulk-edit option | Complex with multiple tabs but no bulk edit option |
| Themes | 1400+ WooCommerce themes | 500+ OpenCart themes |
| Plugins & Extensions | 4000+ WooCommerce plugins and extensions | 13000+ modules |
| Payment | 100+ payment gateway supported | 36+ payment gateway supported |
| Pricing | Free | Free |
| SEO-Friendly | Yes, supports WordPress built-in SEO features | No. But users can edit the Meta details of the store |
| Multivendor Marketplace Support | Yes | Yes |
FAQ(s)
What is difference between WordPress and OpenCart?
WordPress is a multi-tasker. It works both in blog development and e-commerce setups. On the other hand, OpenCart solely works as the brick-and-mortar of the electronic world. And helps you create and manage your online selling setup.
Which hosting is best for OpenCart?
A2 Hosting is the OpenCart recommended hosting provider. Your site, cart and all of your OpenCart store pieces load up to 20X faster on our Turbo Servers compared to competing solutions. 
Does OpenCart require coding?
With OpenCart, you'll need coding skills to realize your vision or hire a web developer.
Choose Your eCommerce Platform Wisely
We are at the end of our article on WooCommerce vs OpenCart and hopefully, now you know which software to choose for your eCommerce store.
Choosing a platform for your eCommerce store is a very challenging task. That is why we tried to keep our guide as detailed as possible so that you can choose the right one.
If you face any trouble regarding WooComerce or OpenCart, please let us know in the comment section.