What's New in WP Project Manager 1.2.1?
Our WP Project Manager plugin is getting more awesome day by day. The team is working hard to make it unparalleled project management solution in the WordPress world. Few new features have been added in v1.2.1:
Project Reports
---

Don't worry about where your projects are going. We have now given you the option to track everything happening in your projects. Searching across entire projects now is easier.
Progress Across All Projects
---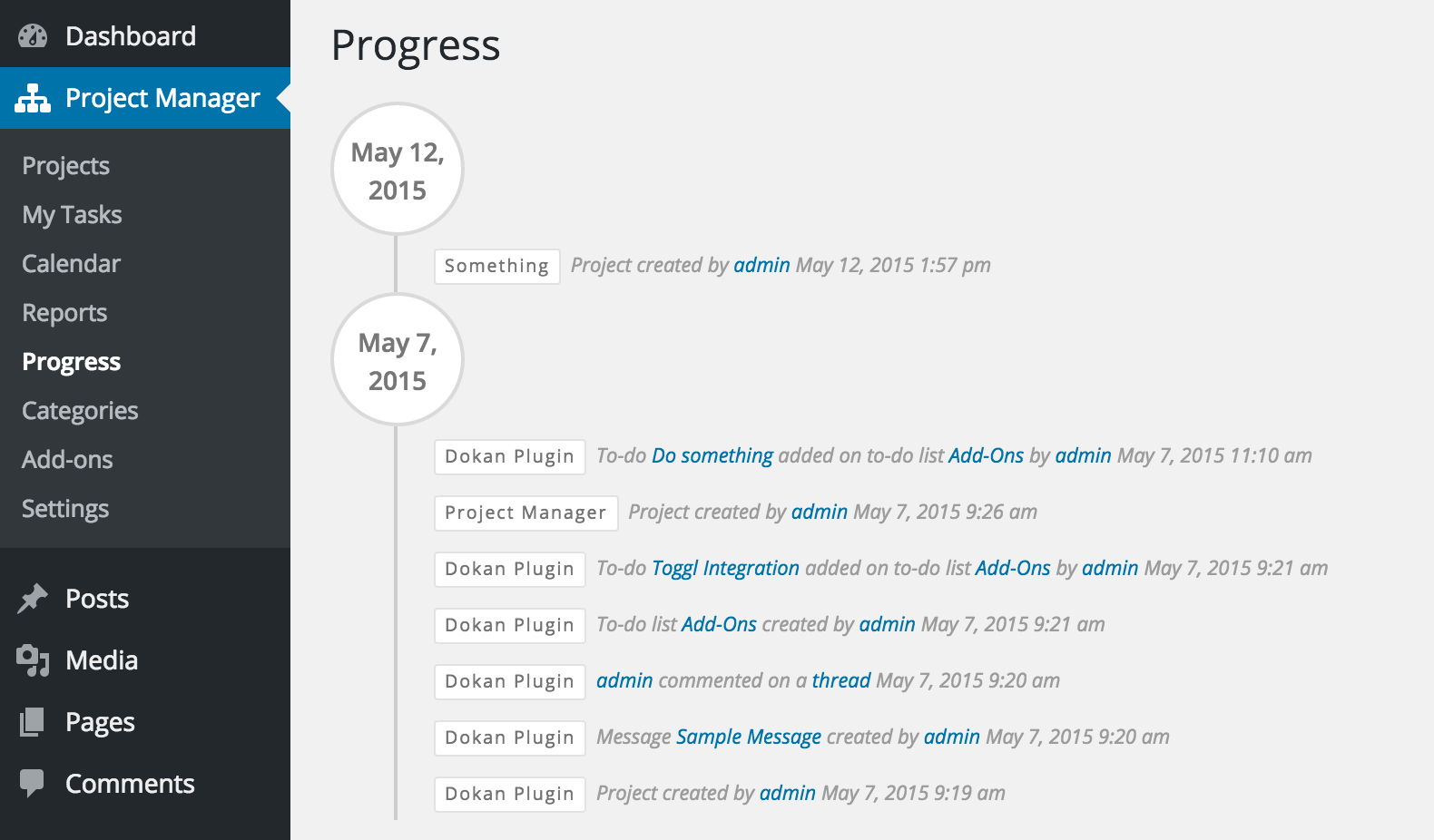 The project-specific activity tab gives you the idea what's happening for a single project. Now the "Progress" page gives you the ability what's going on in your entire system.
JSON REST API Integration
---

It's the new era of APIs and we are not far behind. We have started the integration with JSON REST API with WP Project Manager plugin. I'll not say it's perfect at this very moment, but we are getting there. Read the developer documentation.
Liked the features?