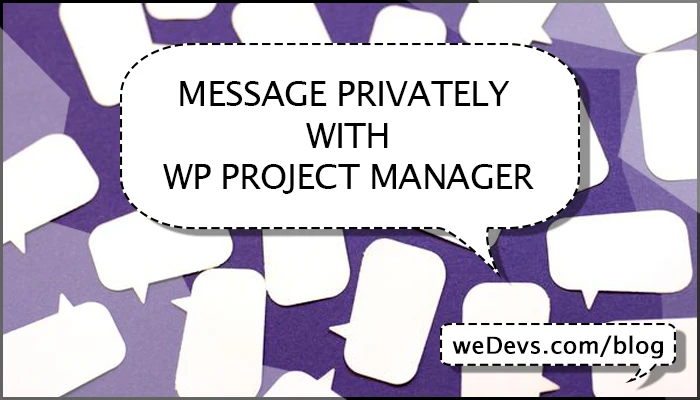 Message Privately With WP Project Manager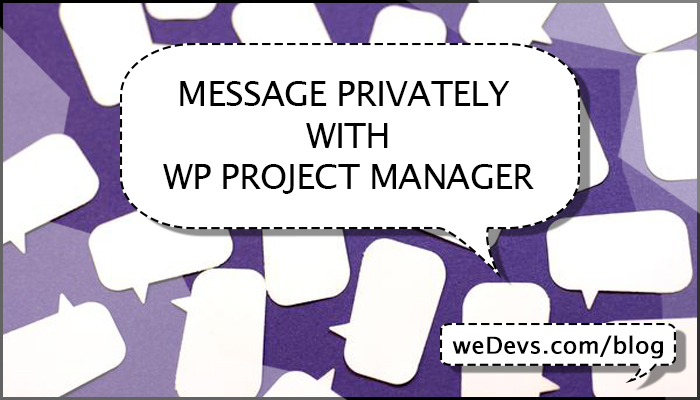 If you are wondering – Ok, alright, can my project manager let me message privately with my project collaborators? Yes. You can exchange both private and public messages inside projects tasks and also independently. Today I am going to show you how it all works and how much it can offer.

WP Project Manager by weDevs is one of the most complete tasks management software out on the market. It alone has the features to make other management solutions like Trello, Google Calendar, Basecamp, Toggl look tiny. The thing is, all of these are very good solutions but they are not quite complete as this is.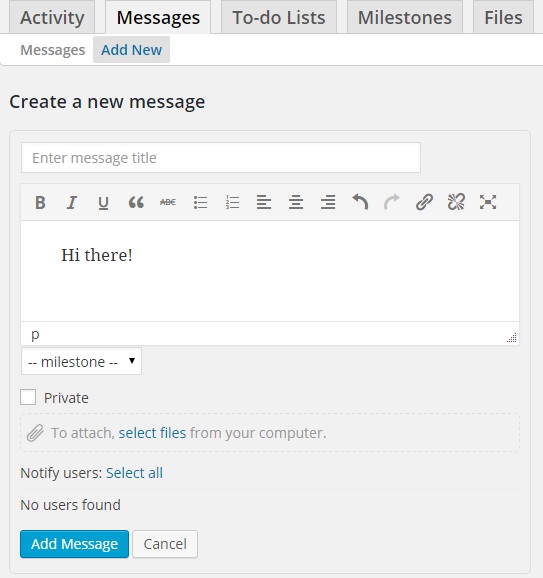 WP Project Manager not only combines all of the solutions on the market but also has an unique Frontend interface which puts it on top. More over, unlike all the others, this WordPress plugin lets you have all your data on your own site for your privacy and security.
Enabling Privacy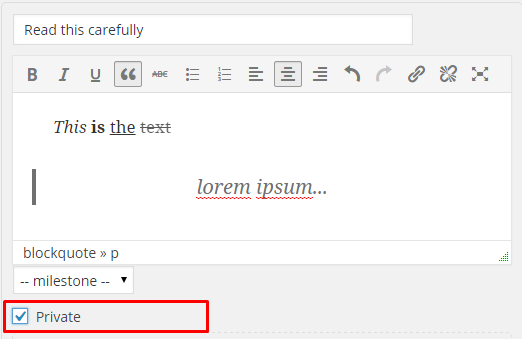 When ever you are sending a message from the dashboard or inside a task or project, just tick "Private" at the bottom of the text box before sending and done! This message thread will now be hidden from users who are not recipients. You can add privacy to any task or project similarly by the way.
Adding new participants
You can also add a new user to the conversation if it takes that turn. Just add that user in the recipients field down below and thus he/she will start receiving messages from there on.
Formatting Messages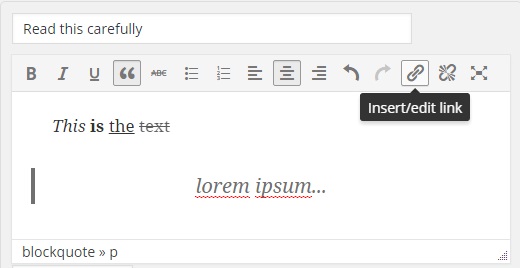 This messaging is not just simple text in text out chatting. You can actually use a wide range of WP text formatting on your texts. So, if you have to highlight something or make something look good, it is possible.
Send Files too!

Wait what? Yes, you can attach files with your messages too. Exchanging docs, designs, or audio clips which need collaboration have never been so quick and reliable.
Usefulness
You can very easily follow up an users about his assigned task with out leaving the browser tab or going to a messenger, and the talk stays linked to the work. You can even exchange or share files with a group of collaborators at a single task without breaking privacy.
Suppose you have two teams working at the same task which you plan to merge at the end but you have kept it secret. So you would need privacy between the two projects. No problem, you can mark projects as private as well. Now, as the two projects are progressing and you are monitoring, you would want to send instructions from time to time. No problem either, just send private messages or even group messages which are private. Even the users can send private messages between them too. Documents, images videos or any other format files can be exchanged internally through private messaging. Files will automatically be stored in the media gallery for later use.
So, you see, WP Project Manager can handle anything to ensure a smooth flow of your project or production. Now you do not need to rely on any other third party communication software and do not need to jump between programs for messaging.
Other features of WP Project Manager are:
Gantt chart
Milestones
Calendar
Payment Gateways
Payment Invoice
Time Tracking
So what are you waiting for? Buy WP Project Manager NOW!