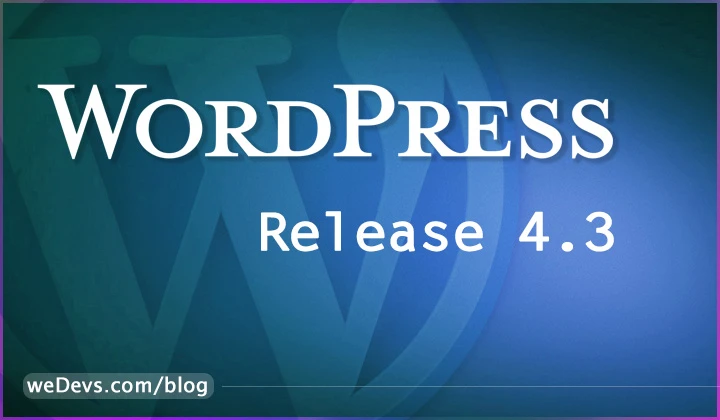 WordPress 4.3 Comes to Life!
As promised, WordPress 4.3 was released yesterday dubbed "Bille" as a homage to the jazz singer Billie Holiday as their tradition. Update your site to the latest version to avail the benefits.
This update will make basic site customizations and posting contents take less time.
Let's watch the release video:
This update focuses on increasing efficiency targeting the regular users of WP and provide a better experience on mobiles.
The new features include:
• Menus in Customizer
Menus can now be created, arranged fast and previewed on the page in a non-destrctive environment inside the customizer. The feature originally came from this plugin.
• Text Editor Shortcuts
You can now format your texts as you type without moving your hand to the mouse. Some simple text shortcuts will convert the text into headers, blockquotes and numbered or bulleted lists.
For example –
1. Typing a "-" or "*" creates a list.
2. Typing "1." or "1)" will create a numbered list.
3. Using a ">" symbol starts a blockquote.
4. Typing "#" creates a heading. Repeating the symbol changes heading size.
For example –
## = H2
### = H3
#### = H4
##### = H5
###### = H6
• Easier Site Icons
Site icons are small icons which are displayed with the link of your site on a desktop browser or as a bookmark icon on a mobile device. The maximum pixel size for a site icon has been set to 512x512px. Set your website's site icon from wp-admin → settings → site icon.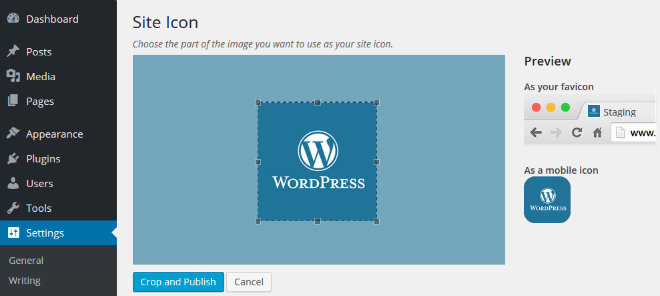 • Strong Passwords
Users will now be handed with an auto-generated strong password by default. This will discourage users to go with weaker passwords, such is said. Passwords will also not be emailed anymore. Only a temporary link will be sent as notifications for your password changes. Password related changes will happen on-site. It will make sites much more secure because older passwords won't get stolen and used by exploiting any weakness in security.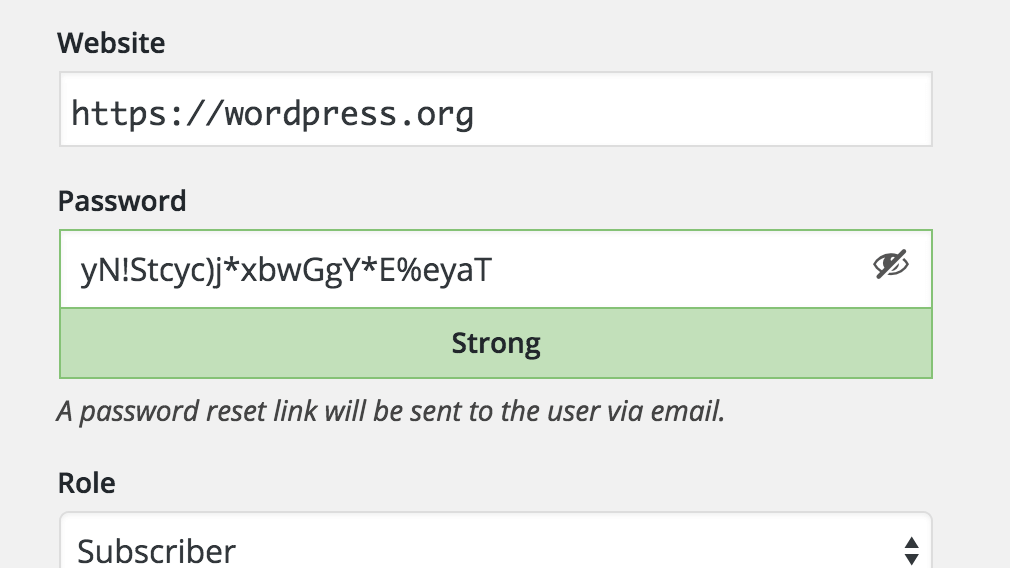 And several other tweaks like comments on pages are automatically turned off, customizer shortcut on the top menu and menus are now responsive on small screen devices.
This blog is an excerpt of the original release note published from www.wordpress.org/news